Health Tech Career Strategy
Meet Lily Belcak, MS, DPT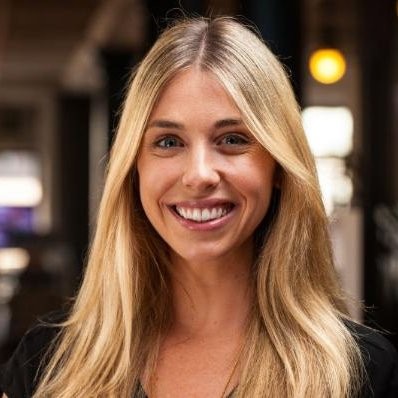 As a Senior Director of Customer Success, I've leveraged my diverse experience to help healthcare technology companies drive multi-million dollar growth via customer success and partnerships.
Making the transition from patient care to customer success has its challenges, and I am proud to be where I am today. My passion is helping other PT/OT/SLP professionals find fulfillment and growth in the non-clinical world!
A Message from Lily
You'll Love Working With Lily If:
You're fired up to pursue a career in health tech.
You want more guidance and feedback on how to make real moves in the health tech space.
You'd like an industry expert to review your application materials.
You want feedback and practice on interviewing and negotiation skills.
---
What You'll Get:
✓ 1-1 recorded video sessions for discreet discussions about your career path
✓ Tailored insights regarding fulfilling, growth-oriented careers
✓ Feedback and support on resumes, cover letters, LinkedIn profile
✓ Interview preparation and salary negotiation coaching
✓ Email support between calls
---
Book Now!
One (1) 55-Minute Career Strategy Video Call

Three (3) 55-Minute Career Strategy Video Calls

Six (6) 55-Minute Career Strategy Video Calls

"Lily was so helpful and such a great resource when I started my career transition! She was patient in answering all my questions and had great advice on how to tackle the LinkedIn world. She was encouraging but realistic about the challenges of transitioning careers, and I truly could not have done it without her guidance. Her real life experience made her so relatable and made me believe that with her help I could land a non-clinical role too. I could not recommend Lily enough!!"
"I found Lily when I was working as a physical therapist who was searching for an alternative career. Lily listened carefully to what I was looking for, and since she went through a similar experience, she knew just the right questions to ask. Any other time I had tried to talk to someone about the topic of alternative careers, they would often give me standardized advice or suggest options that I already knew about and had explored. Lily could not be more opposite to this description. She gave me individualized, thoughtful guidance to help me discover and explore options that were right for me personally. Lily was so helpful that I've reached out to her multiple times throughout the course of my professional career. If you're thinking of working with Lily, JUMP at the chance to do it."
"I was looking to make a career pivot from my clinical role – being a physical therapist for 6 years – to something in the health tech space. After putting in countless days and nights to figure out what role I'd enjoy and what would match my experiences, I finally started to apply for jobs but was not having much success at landing even a first round interview. It was disheartening to say the least and I felt quite hopeless in the prospect of ever finding a way out of clinical healthcare. When I stumbled upon Lily's profile on LinkedIn and reached out to her, my whole trajectory changed. Speaking with Lily gave me the confidence I needed to continue pursuing the career pivot I so desperately was seeking. Drawing on her experience pivoting into health tech from physical therapy, she was able to help me understand how to present my experiences and skills in a way that would highlight the great value I could bring to a health tech organization. Hearing about her journey and subsequent successes in those health tech roles, truly inspired me and gave me the extra push I needed to continue on my journey. Lily coached me through creating actionable steps that were instrumental in my landing a job as an Implementation Project Manager not long after!"
Frequently Asked Questions
Can I get a refund if I'm unhappy with my career strategy session(s)?
We do not offer refunds on career strategy sessions. However, if you are in any way dissatisfied with your experience, please reach out to us so we can make things right.
How do I schedule my appointment(s)?
Upon purchasing your career strategy sessions, you'll receive an email on how to book a time for your appointment(s).
Can I purchase career strategy sessions more than once?
Absolutely! If you find yourself in need of coaching more than once, simply purchase the coaching again. You can also explore purchase multiple sessions at a discount.