Resume Review Services
Meet Donna Lampke, PT, DPT, ACRW, CPRW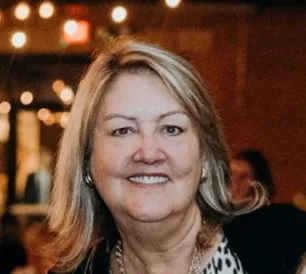 I'm a certified professional resume writer and non-clinical physical therapist at one of the most popular companies in the non-clinical space.
I also created many of the resumes contained in Non-Clinical 101, so I can quickly identify areas that need tweaking before you apply for jobs.
My resume review services are only available to Non-Clinical 101 students because I know you're already way ahead of the curve!
A Message from Donna
You'll Love Working With Donna If:
You know exactly which job(s) you're pursuing.
Your resume, cover letter, and LinkedIn are getting there—but you want a second pair of eyes before you hit "apply."
You don't need coaching, but want feedback on your application materials from a certified professional resume writer (CPRW).
---
How It Works:
1. First, you'll prepare your resume, cover letter, and LinkedIn profile using methods in Non-Clinical 101.
2. Next, you'll send it all to Donna, along with a link to a job you'd love to land.
3. Within five (5) business days, Donna will send you an email containing the following:
✓ Feedback on your resume and LinkedIn profile
✓ Recommendations on changes to your branding statement
✓ Additional advice regarding follow-up tactics, training, certifications, courses, or volunteer experience to make you a more compelling candidate for the role
Feedback will be in relation to the job description you provide.
---
Ready to Land Some Interviews?
Donna Lampke has been a vital asset in my transition from a clinical physical therapist to a non-clinical career. I used Non-Clinical 101 to build my non-clinical resume and cover letter, but used Donna's services to help fine tune everything to align with the specific job listings I was applying for. Donna knows healthcare inside and out, and without her services I would not have landed a job as quickly and easily as I did. Donna is passionate about helping others and went above and beyond to help me land a job in Utilization Review!
I want to thank Donna Forney Lampke for her insight on resumes and the power of persistence. The advice she shared on sending my cover letter and resume in the mail was invaluable for getting my foot in the door.



Donna was so helpful with helping me update my resume. She reviewed my resume and made recommendations for wording tweaks, formatting changes, etc. She's so wonderful!
Frequently Asked Questions
Can I get a refund if I'm unhappy with this service?
We do not offer refunds on Donna's review services. She has rave reviews, and we are confident you will be pleased with your results. If, for some reason, you are unhappy, please reach out to us so we can make things right.
Does this include any coaching, phone time, or video sessions?
This service is purely done over email. If you would like to schedule follow-up coaching, we recommend exploring our career strategists/coaches so you can get that 1-1 real-time support.
Can Donna look over several resumes?
The $247 fee is for Donna's feedback on one resume, cover letter, and LinkedIn profile. However, if you would like her to compare two resume layouts for clarity or aesthetics, she will be able to make recommendations on which to use. If you would like Donna to look at more than one resume for more than one job description, you can purchase an additional service at a discounted rate. Please reach out to us for more details, if you're interested.