I get lots of questions about what I used to build The Non-Clinical PT and create Non-Clinical 101 (my flagship course), so here is a run-down of the products and services that I used to create my materials.
Some of the links below are affiliate links, meaning I earn a small commission for recommending a product or service. This in no way affects the price you pay, and I only recommend the services and products because I use them and believe in them. 
---

Website Platform Tools
1) WordPress
I use WordPress for the "bones" of website. I have been using WordPress for many years, and I find it really easy and straightforward. Not everyone agrees with me on this point, though! I like WordPress because there are tons of plugins and themes that you can choose from, and the editor feels very robust to me. I've toyed with Squarespace a bit, but I haven't used Wix or Weebly, which are some of the other options out there. At the end of the day, I simply feel WordPress has the most options and customizability for my needs.
2) Astra Pro Theme 
I think of WordPress as the "skeleton" of  your website, and the theme is the "skin"—which means that the theme you choose is really what makes your website look the way it does. The main reasons I went with Astra Pro are that it's efficient and has tons of features, and it also plays nice with page builders, which makes life WAY easier. I'll discuss page builders more below 🙂 Another reason I opted for Astra Pro is that it's super lightweight, which helps a lot with SEO (search engine optimization). 


3) Elementor Pro Plugin
I mentioned page builders above, and am a HUGE fan of Elementor as the page builder I use on The Non-Clinical PT. Most of us choose to add an additional page builder plugin to help us make our page layouts look good. Elementor simply rocks. It's super easy to use, and it provides really beautiful layouts. It also "plays nice" with other plugins, as well as the Astra Pro theme, so that's always a plus! When you have too many plugins, sometimes they start causing issues on your website. These issues could be poor page-loading speed or even site crashes! 


4) Convert Pro
Love them or hate them, those little popups and banners you see on The Non-Clinical PT come from Convert Pro. I've tried a few other programs for popups, but Convert Pro is my favorite so far. I love this plugin and find it really easy to use and customize to fit my site's aesthetic. While I'm not always a fan of pop-ups, I do recommend using them because they help you build up your email list like nothing else!

---

Email Provider
1) ConvertKit
For sending email communications and marketing, I swear by ConvertKit. I was a long-time MailChimp user during the early days of TNCPT, but I switched to ConvertKit once I started getting serious about monetizing my business. I find that my emails look much more professional, and it's much easier to build funnels and tag subscribers appropriately so that I can really target my messages to the right people. I used to dread email marketing, and now I actually kind of enjoy it.  Now that I use ConvertKit, I honestly cannot imagine switching to any other service! Highly recommend.

---

Photos
I use two websites for photos on my website. The first one is free, and the second is paid.
1) Deposit Photos
I use Deposit Photos for most of the photos in my articles, since it's super affordable and has an incredibly robust selection. Whenever I need a specific type of photo, I almost always can find it at Deposit Photos. I also find this site to be very affordable and easy to use. They frequently send out great offers like 100 photos for $80, which makes it extremely easy on the wallet. 


2) Unsplash Photos
I occasionally use Unsplash for photos, especially when I'm looking for something quick to use on social media. Unsplash is completely free, but the selection isn't nearly as robust as Deposit Photos.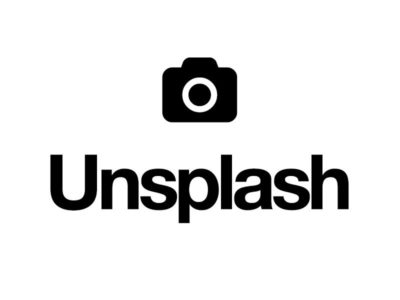 ---

Course Creation Tools
Those of you who have taken Non-Clinical 101 might be wondering what I used to create the modern look and streamlined delivery of the coursework.
1) Google Slides
I used Google Slides to create the course materials themselves, and I was VERY happy with the results! Google Slides is super easy to use, and it updates automatically and syncs with your google accounts across multiple devices.  You can also purchase special themes to match your brand's aesthetic if you wish.
2) Telestream ScreenFlow
For recording the slides and screen recordings, doing voiceovers, editing video, adding video and audio transitions, and exporting videos for final release, I used Telestream ScreenFlow. It made the process much easier than I anticipated—though I'll admit that my sweet husband helped me a lot during this part. 🙂 
3) iPhone 
For filming the direct-to-camera parts of the course, I used my iPhone (no special microphone!). I did finally upgrade to an iPhone XR to get better quality during filming, though, so you'll want a modern phone if you opt to go the route of recording everything on your phone. Once I transferred the video from my phone to my computer, I imported it into ScreenFlow.
4) Teachable
The platform itself that I used for Non-Clinical 101 is called Teachable, and I LOVE it. It's affordable and super easy to use. It contains pretty much everything you need, rather than having to cobble together third-party solutions to create the course you want. It also integrates very nicely with ConvertKit!