Hi! I'm Meredith Castin, PT, DPT.
I'm a physical therapist and non-clinical career strategist!
I created The Non-Clinical PT to help other rehabilitation professionals (PT/As, OT/As, and SLP/As) leverage their experience and education to find fulfilling roles beyond patient care.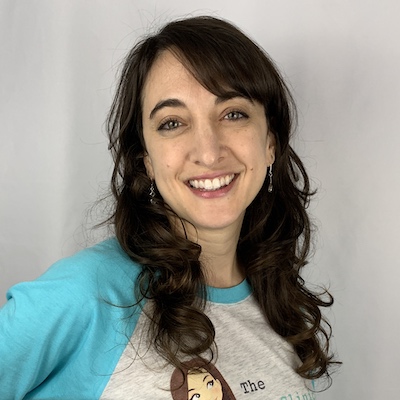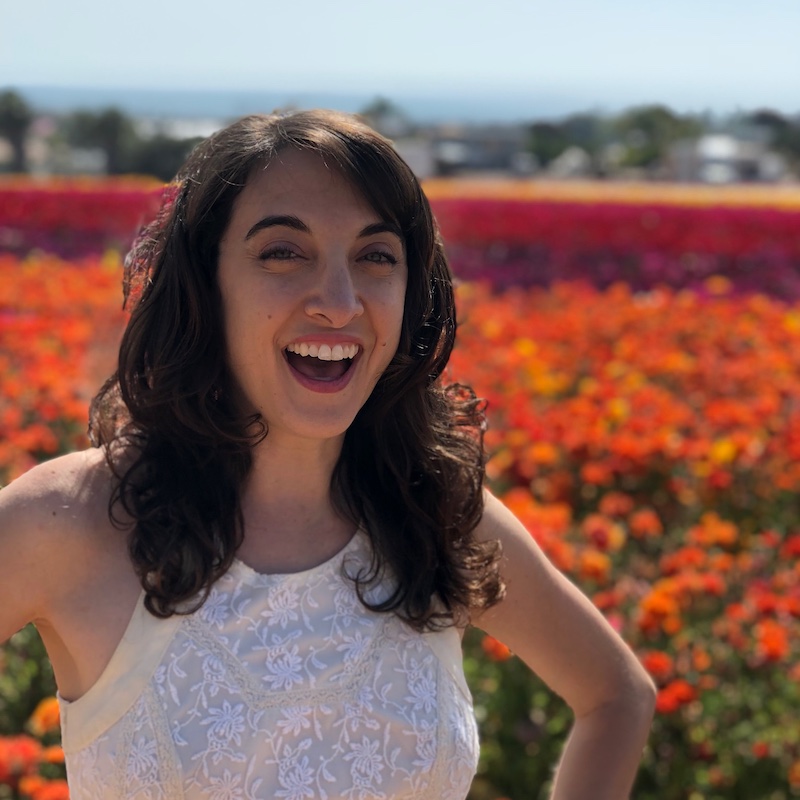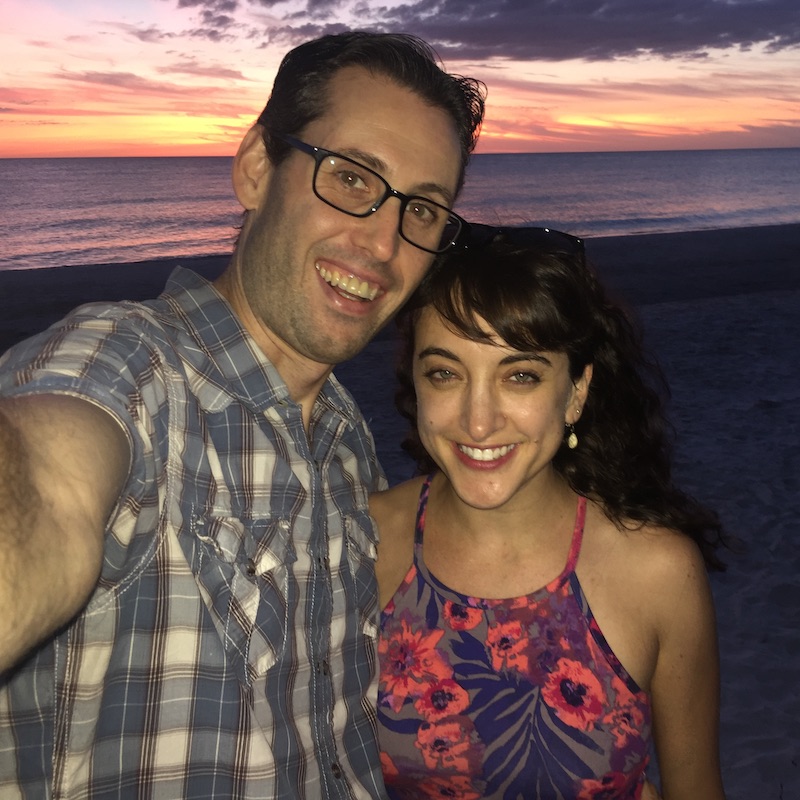 The Professional Stuff…
I began my career as a graphic and web designer back in the early 2000s! I hurt myself at the company party in the most ridiculous way possible, and I found myself attending physical therapy as a patient. After making a miraculous recovery, I realized what I really wanted to do was become a physical therapist.
I attended University of St. Augustine at San Marcos and graduated in 2010. Even though I spent some time during school having moments of doubt, I was excited to start my career!
Fast forward three years, and I was already burned out. Despite having done tons of soul searching and research about the profession before entering school, I hadn't considered the physical and emotional toll of patient care. Not to mention the documentation…and the productivity. I thought it was just me, so I started job jumping to find the elusive position I was SURE would be the right fit.
Despite trying setting after setting, nothing was working for me. I tried going PRN. It was better, but I still felt overwhelmed, stressed, overly emotional, and profoundly drained at the end of each day. And I'm a high-energy type of person!
I was in my mid-30s with an aching body and a sense of impending doom about my career. It was embarrassing and isolating. I started to worry I'd made a huge mistake and, with every passing day, I started to panic about the reality of how I would handle 30+ years of this type of work.
Ever the optimist, I tried quite a few things to create a non-clinical career, but nothing seemed to fit. Even my graphic and web design training was too obsolete to get me hired.
In 2015, everything changed. I landed a PRN role as a rehab liaison at a local hospital, and a coworker approached me to start a website to help new grads succeed. Despite having minimal writing experience, I found I loved it…and I even got to use my graphic design background! I started landing freelance writing assignments while we built our blog, and suddenly I was a "writer!" Imagine that! As our blog for new PTs gained readership, people kept reaching out to ask me how they, too, could transition out of patient care.
I realized there was a huge need for resources and guidance for rehab professionals who wanted to move into non-clinical careers, so I launched The Non-Clinical PT in October 2017.
While the site started as a one-page resource with articles I'd written on the topic, it has grown immensely to become the preeminent source of non-clinical career education for PT/As, OT/As, and SLP/As. In case you're curious about the business side of things, here's a spotlight on how I built and grew The Non-Clinical PT 🙂
I'm honored and absolutely thrilled to help lead physical, occupational, and speech therapy professionals in our quest to move beyond the world of direct patient care. This truly is my dream job, and I consider it my calling to help others who feel compelled to try something new. I am thankful to be an inaugural recipient of the University of St. Augustine for Health Sciences Force for Good award.
Rehab professionals have the experience, insight, passion, training, and enthusiasm to make healthcare better for everyone.
The Personal Stuff…
That's the boring professional stuff 🙂 If you're still reading, here's a little more about my non-work life!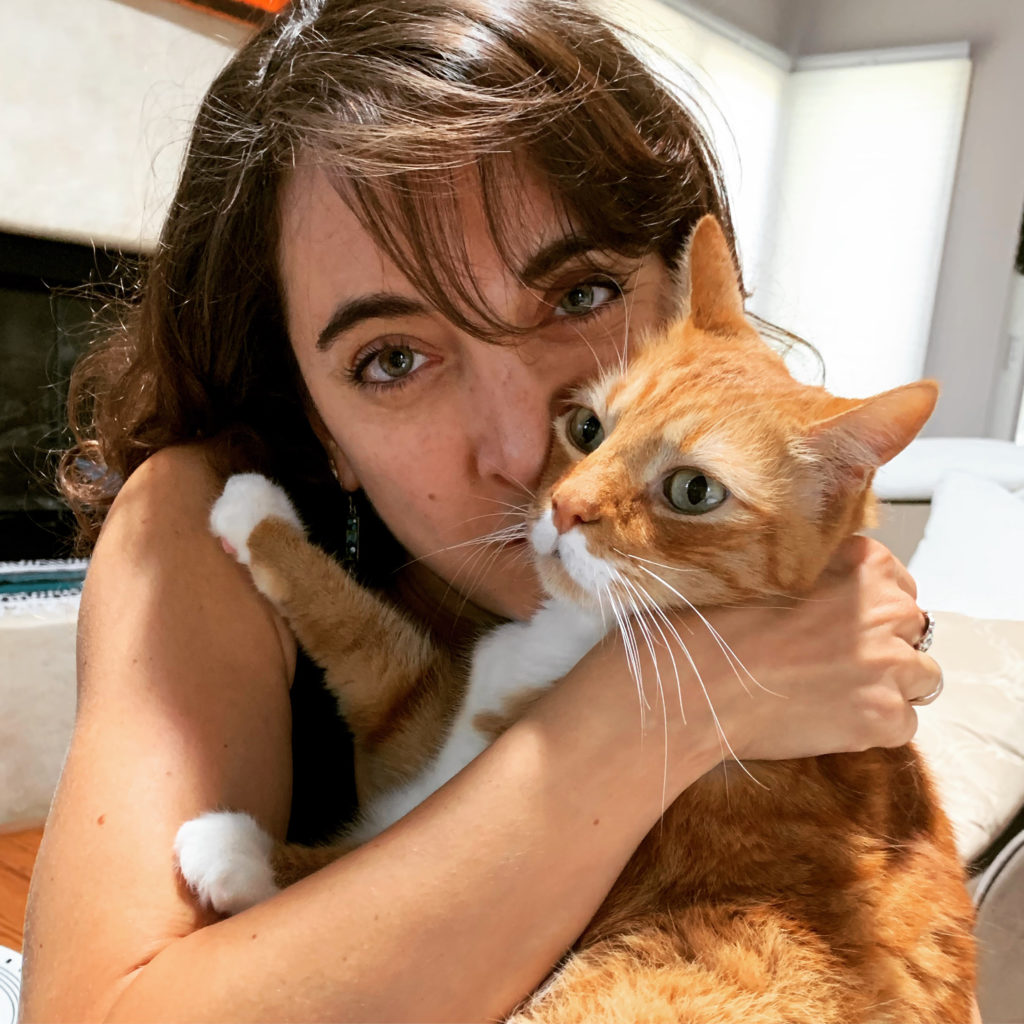 I live in Fayetteville, Arkansas with my husband, Nick, and our three cats. I'm pretty sure Nick and I are the craziest cat people around because we wrote and recorded an entire rock opera telling the true story of our cats' lives! (Shameless plug: you can listen here!)
I love hiking, biking, kayaking, climbing, fried pickles, horror movies, reading, long walks, creating art, and recording music.
By the way, I also love geeking out about personality types. In case you're curious, my Myers-Briggs type (MBTI type) is ENFP and my Enneagram type is 7w6. I love laughing and having a good time, and my goal in life is to leave the world a better place than I found it. 🙂
Thanks for stopping by!
Want to know more about The Non-Clinical PT?
Have a question, comment, or suggestion?