Tools for Entrepreneurs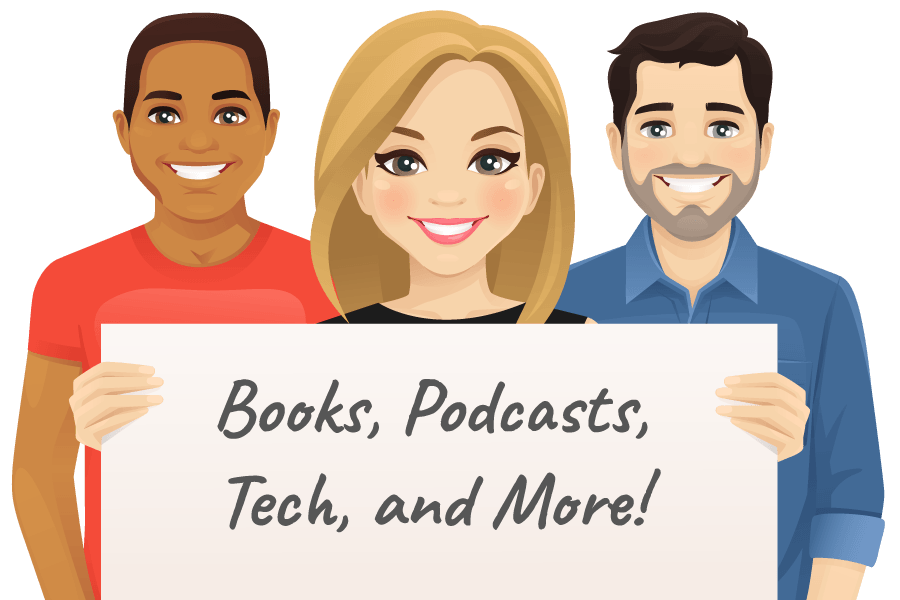 This page may contain affiliate links. For more information, please read our disclosures.
The Non-Clinical PT started out as a one-page website with links to a few articles I had written about non-clinical careers. It has evolved over the years to become my full-time income, and I am eternally grateful for what this site has become. I never could have built this platform without a number of helpful books, podcasts, courses, and mentors. I've listed some faves, and I hope you'll find them helpful, too!
---
My Course for Bloggers
Learn the skills, strategy, and techniques you need to build a profitable blog—without selling your soul or being a slimy salesperson in the process. I teamed up with Chanda Jothen, PT, DPT, another highly successful blogger, to create this comprehensive and fun guide to blogging.
My Favorite Books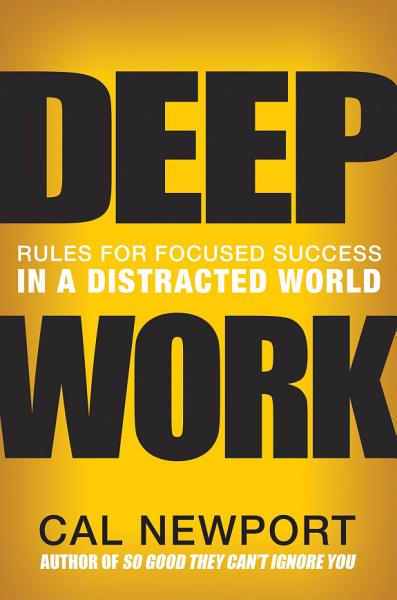 Making the leap from clinical work to entrepreneurship can be challenging. We're used to having set schedules and distinct responsibilities, and moving to a role where you're in charge of everything can feel overwhelming and isolating. This book teaches actionable methods to help you stay focused and productive, without getting stuck in a vortex of meaningless busy work.
Building a Story Brand by Donald Miller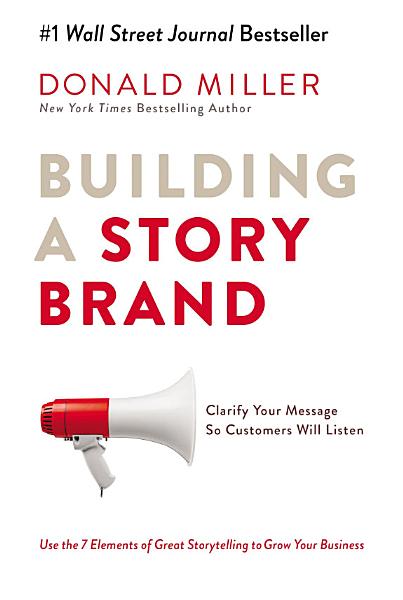 This book is a must-read for anyone who has a website. And that's pretty much every entrepreneur! A slick website with killer graphics is great, but if you don't distill your message to clearly communicate the services you offer and the value you bring, you'll flounder. I cannot recommend this book enough to clarify your message, no matter where you are in your business.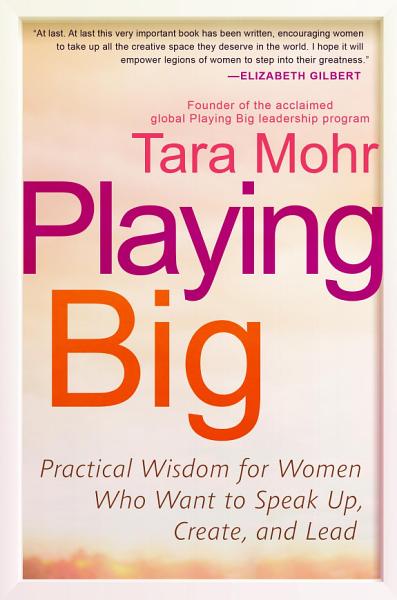 If you're a woman who is used to living life on the sidelines—or if you simply need a confidence boost—you NEED to read this book. I read Playing Big when I was taking a chance on turning TNCPT into a legitimate business. This book is life changing, and I have recommended it to countless women and men who used it to help find the courage to do big things.
My Favorite Skill-Building Platforms
Skillshare: Unlimited Courses for a Flat Rate
I LOVE Skillshare for building skills that contribute to your business. From SEO (Search Engine Optimization) to copywriting, and from UI (User Interface) principles to general entrepreneurship and branding support, this platform provides unlimited education for a flat price. It's great for entrepreneurs with a true unquenchable thirst for learning new skills.
If you use my link, you can get a FREE trial membership of unlimited courses for a 2 weeks. It's a great way to try it out before you commit.
Udemy: Select Only the Courses You Want for Low Rates
I also ADORE Udemy, and have taken several of their courses and been very satisfied. This platform has an enormous selection of courses from everything from WordPress and web design skills to project management certification courses. It even has Lean Six Sigma training! Udemy is best if you only want to take a few courses here and there, rather than paying for unlimited access to courses. The drawback is there is no free trial like there is on Skillshare.
My Favorite Resources and Podcasts
The following resources and podcasts have been essential to helping me learn online marketing.
Bloom, Hustle, Grow – Mariah Tomkinson
I like being a solopreneur, but it can get overwhelming, especially if you're not an organized person by nature (guilty as charged!). I bought Mariah's Smooth Operations package when the overwhelm was really getting to me. It was UNBELIEVABLY helpful in getting me to a place of work-life balance and sanity. Super affordable, too. Highly recommend.
Online Marketing Made Easy – Amy Porterfield
I would not have the business I have today if I hadn't discovered this podcast. Big shoutout to both Mariah from BloomHustleGrow and Sarah from OT Potential for telling me about this one. This podcast shares actionable tools and step-by-step processes to help entrepreneurs learn everything from building email lists, to creating online communities and discovering ideal customers, and so much more. I would recommend starting here if you're a novice in the world of entrepreneurship.
Smart Passive Income – Pat Flynn
This podcast is a close second for me, and has really interesting guests with all sorts of tips on making passive income. It's run by Pat Flynn, a former architect who was laid off and had to scramble to find his plan B. I like this podcast nearly as much as Amy's, with the main difference being I find Amy's slightly more "actionable" with a bit less fluff.
Website Tools
When I first started blogging, I had no idea how to do anything beyond write. It was a learning curve to figure out email marketing, lead generation, branding, and search engine optimization (SEO)—not to mention, all the different types of tech required to make the website actually work. Before you start exploring the tools below, check out this free Therapy Blogging Power Pack, which I created in partnership with Chanda from Pink Oatmeal!
---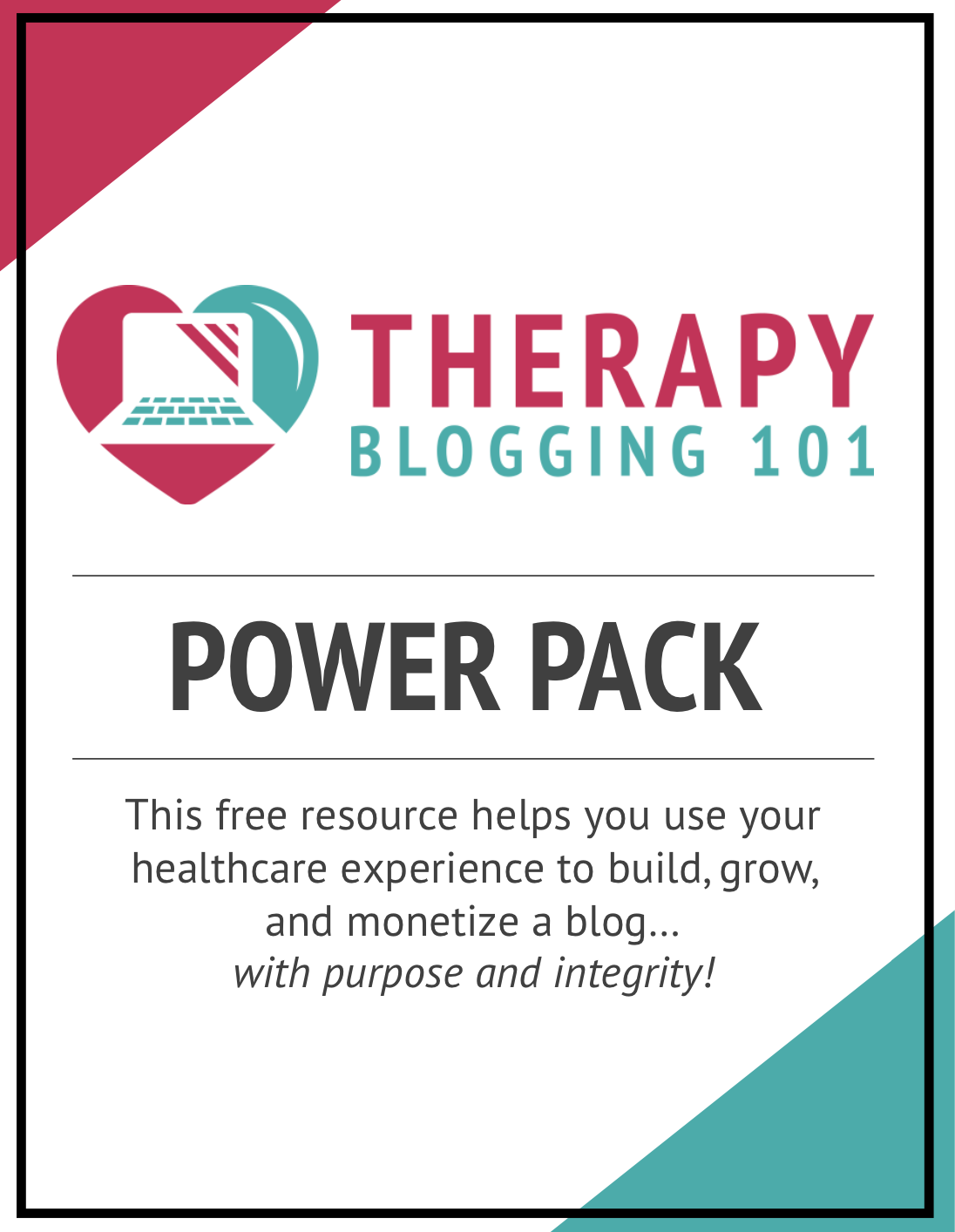 ---
Creating a website can be one of the most exhilarating—yet daunting—parts of entrepreneurship. If you're just getting started with your site, I recommend that you check out my free Therapy Blogging Power Pack.
I landed on these tools via trial and error and extensive research, and they all been critical to keeping my operations running smoothly. Keep in mind that you might need to take some classes on Skillshare or Udemy to learn how to use these tools effective, but it's 100% worth your time to learn the correct use of these tools!
WordPress
(the platform…or "bones")
I use the WordPress platform for the "bones" of my website. There is a bit of a learning curve, but it's worth it because if you start with more basic sites (like Wix or Weebly), you'll likely outgrow them and then have the headache of moving your site over to WordPress at some point anyway. WordPress has the most options and customizability of any platform, and it has the strongest integrations with other tools you'll want to use to market your business. I recommend that you start here, rather than prolonging the inevitable by using another platform that you're likely to outgrow.
Astra Pro
(the theme…or "skin")
If your platform is your site's "skeleton," the theme is the "skin"—which means that the theme you choose really gives your website its overall look. The main reasons I went with Astra Pro are that it's efficient and has tons of features, and it also plays nice with page builders. I'll discuss page builders more below! Another reason I opted for Astra Pro is that it's super lightweight, which helps a lot with SEO (search engine optimization).
Convert Pro
(the lead generation tool…or "jewelry")
Love them or hate them, those little attention-grabbing popups you see on The Non-Clinical PT come from Convert Pro. I consider them the sparkly jewelry that grabs your readers' attention. I've tried a few other programs for popups, but Convert Pro is my favorite so far. I find it easy to customize to fit my site's aesthetic. While I'm not always a fan of popups, I do recommend using them sparingly because they help you build up your email list like nothing else!
Mangools
(for SEO…or "brain")
You'll want to keep track of how your website is performing, and who is interacting with it! There are many tools to do this, but I prefer Mangools over alternatives like Moz, because it's cheaper, and works just as well!
Email Provider
If I could give any online business owner one piece of advice, it's to start building your email list as soon as possible. I waited so long to build my list, because I didn't initially intend for my website to be a business. If I had it to do over again, I'd start collecting email addresses from the moment I created my site!
One of the best investments I have ever made for my business is ConvertKit. MailChimp is free, so I started there (most business owners do)—but once you get serious about growing, I'd switch to ConvertKit. It's much easier to build email sequences and tag readers, and it's more user friendly. I used to dread email marketing, and now I actually kind of enjoy it. Now that I use ConvertKit, I cannot imagine switching to any other service! Highly recommend.
Graphics and Images
I use Depositphotos for the vast majority of the stock photos (meaning the header images on some of my blogs) on my website. The site is very affordable, and there's a huge selection of images. You can find illustrations and real photographs on this site. I find that, 90% of the time, I can find what I need on this website.
When I can't find what I need on Depositphotos, I'll check Shutterstock. I love this website because the selection is enormous. You'll find SO many illustrations, icons, and photos on here! The main drawback is that the pricing isn't as affordable as Depositphotos. However, I do find myself coming here more frequently recently.
These sites' main appeal is that they are completely free. Free is always fantastic, especially for new entrepreneurs. The main drawback is that free sites tend to mean your images will not just be on your site: you'll see them on many other sites, too. That's why I typically stick to the paid photo sites. But, when you're first starting out, these sites have great selection and are perfect for saving money in those early stages of your business.
Course Creation Tools
I created my flagship course, Non-Clinical 101, without outside help (other than my sweet husband)! Here's everything I used to create the modern look and streamlined delivery.
I used Google Slides to create the course materials themselves, and I was VERY happy with the results! Google Slides is super easy to use, and it updates automatically and syncs with your Google accounts across multiple devices. It's free, but you can also purchase special themes to match your brand's aesthetic if you wish.
I used ScreenFlow for recording the slides and screen recordings, doing voiceovers, editing video, adding video and audio transitions, and exporting videos for final release. It made the process much easier than I anticipated—though I'll admit that my fantastic husband helped me a lot during this part.
For filming the direct-to-camera parts of the course, I used my iPhone (no special microphone!). I did finally upgrade to an iPhone XR to get better quality during filming, though, so you'll want a modern phone if you opt to go the route of recording everything on your phone. Once I transferred the video from my phone to my computer, I imported it into ScreenFlow.
Teachable is the platform that I use to host my flagship course, Non-Clinical 101, and I LOVE it. It's affordable and super easy to use. It contains pretty much everything you need—and it eliminates the hassle of cobbling together third-party solutions to create the course you want. It also integrates very nicely with ConvertKit!