Staying Clinical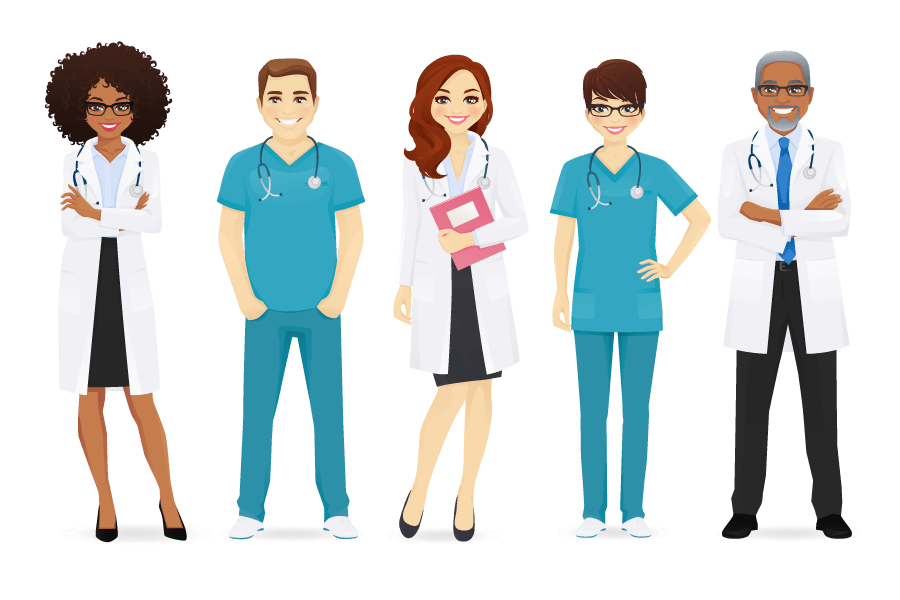 This page may contain affiliate links. For more information, please read our disclosures.
If you want—or need—to stay in the clinic, good on ya!
I do not want all of our best, most passionate clinicians to leave patient care. If you love treating patients, and just need some support to navigate the pressures of productivity and caregiver fatigue, you're on the right page!
I've done my best to find resources to help you as you work to improve others' lives.
---
Building Skills
Here are a few resources to streamline your care and improve your efficiency, so you can stop feeling like you're always flustered and running behind.
This FREE online course is run by Dr. Kevin Cuccaro, DO, a pain specialist with an incredibly admirable mission: to help healthcare practitioners transform their practice by incorporating the latest pain science principles into their care. This course makes it possible by using a conceptual model that makes sense of pain. I am all about interdisciplinary care, and Dr. Cuccaro is very passionate and knowledgeable about pain.
If you work with kids, you'll definitely want to check out Pink Oatmeal. Whether you're in the clinic or in schools, coming up with creative ideas for interventions can take SO much time. This site, run by my good friend Chanda, offers tons of pre-made yoga cards, brain breaks, and other movement activities, to save you tons of time you'd have to spend creating them yourself. You can access freebies, purchase items a la carte, or join her membership program to get unlimited access to her materials!
Save $30 on your membership with code NONCLINICALPT
Older adults don't always receive quality care, which is why Mandy Chamberlain, MOTR/L created the OT Flourish Membership. The mission of OT Flourish is to support OT practitioners new to working with older adults bridge the gap from textbook to clinic. You'll get treatment ideas, resources, education, and a community so you can work at the top of your license.
Save 10% on your first month (or year) of membership with code NONCLINICALPT
If you're an OT looking for support, OT Potential has your back on every level. From the free podcast and helpful articles like this comprehensive one about OT certifications, to the OT Potential Club (an online journal club that distills research into actionable practice tips) you will find SO much help here. OT Potential is run by Sarah Lyon, MOTR/L, who is a great friend and overall incredible human. While I am a PT, I have chosen to belong to the OTP club since it began. I LOVE it. It's an incredible community of caring, supportive, forward-thinking, and evidence-minded occupational therapy professionals across the globe.
Save 10% on your OT Potential Club membership by using my affiliate link
If you'd like to build your skills in the ICU, I salute you. This vulnerable population is underserved and deserves confident, competent clinicians delivering care. I strongly recommend checking out Perme ICU seminars, taught by Chris Perme. Not only is she extremely skilled and passionate about this niche, she is one of the kindest people around. She truly cares about improving clinicians' skills in the ICU setting!
---
Getting Licensed
Having trouble passing the NPTE? Definitely explore PT Final Exam by Will Crane, PT, DPT. PT Final Exam is the highest rated NPTE prep program around, and it has all sorts of options to fit all budgets. There's no smoke and mirrors and no fancy marketing in this program, but it's rock solid. If you want to pass the NPTE, this is the way to go.
Need a U.S. PT license? Will Crane from PT Final Exam also offers a FREE course to help foreign-trained PTs get licensed in the US!
---
Flying Solo and Offering Consulting Services
One of the best ways to maintain your sanity as a therapist is to work as an independent contractor. No workplace politics, and you can land the highest hourly rates possible! And a great way to get paid for your expertise AND build your non-clinical resume is to offer your services as a consultant.
ITA Excels is a brand-new platform filled with resources, CEUs, and discounts for PT, OT, and SLP professionals. It's a woman-run platform that empowers you to learn the ins and outs of the business side of therapy, so you can fly solo and earn top dollar, build non-clinical business skills, and more!
Save 20% on your membership with code NCPT
---
Fighting Burnout
Those company yoga classes and water bottles are well-intended—but they're not addressing the root issues that lead to burnout. Here are some resources meant to help you fight burnout in practical, meaningful ways.
Unionize (FREE Facebook Planning Group)
If you're sick of being run ragged with unrealistic 110% productivity requirements and mounting documentation, definitely join the American Therapy Alliance – Therapists for Unionizing Facebook group.
Therapy Company Ratings/Reviews (FREE Facebook Group)
This group gives people the option to research, review, and ask questions about various rehab therapy companies. You can post anonymously and find out information about specific companies before accepting a role.
Be Happier in Patient Care (FREE)
This article is a really popular one from The Non-Clinical PT. Guest poster Abby Ampil, PT, DPT shares some tips about how to make changes to your clinical setup so you feel happier treating patients.
Become a Resilient Practitioner
I highly recommend that you explore Renee Ostertag, PT, DPT's website. She offers individual coaching and courses that incorporate the latest evidence around the nervous system and how it impacts anxiety and burnout. These tactics are proven to help people feel happier and more at peace in traditional patient care. Working with Renee will help you cultivate a peaceful nervous system that empowers you in every area of your life: love, family, finances, career, health, and your future in the world at large.