This week's spotlight features Kim Rondina, a semi-clinical PT who owns a cash-based practice and works as a mindset and professional coach.
---
This post may contain affiliate links or codes. This won't increase your cost, but it helps keep TNCPT alive, and free of annoying ads! Thank you for your support. 🙂
What is your full name and title at your current job?
Kim Rondina, PT, DPT
Coach / Mentor @ Wisdom PT Coach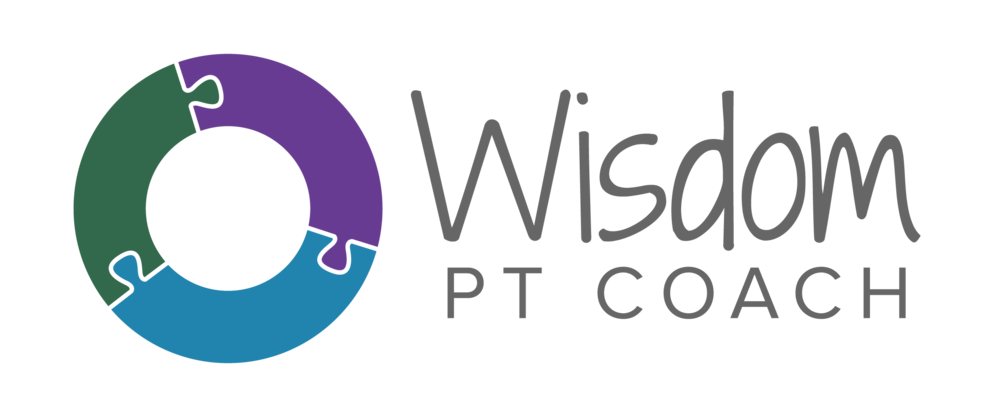 Facilitator of Inward to Elevate Mastermind
Owner / Therapist @ Transform Manual Physical Therapy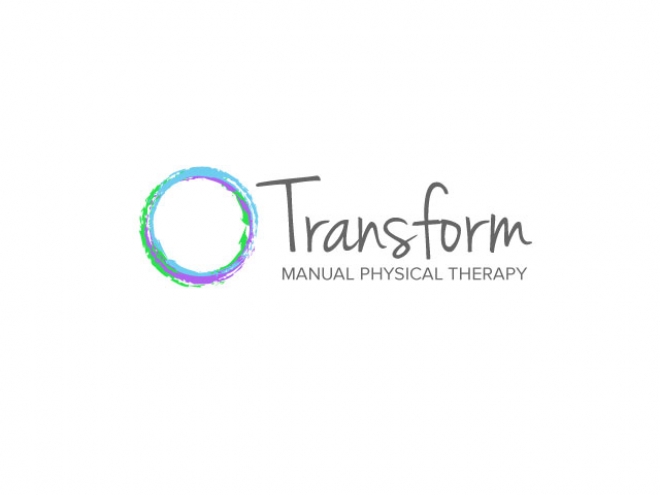 Where are you located?
Scottsdale, AZ
Where did you go to PT school, and what year did you graduate?
University of Southern California, Class of 2001
What did you do when you first finished school, and for how long?
I worked in an outpatient ortho clinic – POPS practice x 1 year. Yes, quite regrettably!
What did you do after that, and for how long?
I then worked in a variety of other outpatient ortho settings…small private practice x 2 yrs, large corporate practice x 1yr, followed by mid-size private practice x 10 yrs.
What did you enjoy about your early roles? What didn't you enjoy?
Enjoy – My colleagues and mentors! Who was part of the team typically defined where I chose to work, meaning I sought out clinicians I felt would accelerate my learning curve.
Not so much – the focus on process and profits rather than people (i.e., the business side). It seemed many times that translated to a lack of commitment to quality care.
What are you doing these days?
These days, I'm a semi-clinical PT. I treat part-time and I am a mindset and professional coach part-time.
I own a cash-based practice called Transform Manual Physical Therapy. (I love clinical practice when you get to serve patients powerfully, rather than agreeing to the terms of insurance companies.)
With Wisdom PT Coach, I also work as a mindset and professional coach, where I serve therapists seeking to live differently, on their own terms.
Who do you typically work with as a mindset and professional coach?
As I noted above, I work with driven, high-achieving individuals who are looking to create lasting change. Clients find the most success by unearthing who they really are, and what impact they want to make, then carving out a career that serves these goals.
By working with a limited number of clients, this enables me to be able to give of my time, skills, and resources at the highest level, and in a very personal way. I always offer a discovery call before we officially begin coaching, which enables us to determine whether there is a mutual fit.
I have found that undivided presence with a client is where the tough questions can be asked in order to gain the clarity of one's genius, find the courage to take action and the commitment to make it happen.
If you're still treating patients, about what percentage of your time is spent clinically vs. non-clinically?
Clinically – 16 hours per week
Coaching – 15 hours per week
Do you work remotely or on-site?
Clinically – on-site or virtually (per COVID); Coaching – mainly remotely
How long have you been in your current role?
Cash based clinic – 5 years
Coaching – 11 years
What is your business, and what types of products or services do you offer?
Wisdom PT Coach offers 2 main coaching services:
1:1 coaching for those looking for a more personalized process of discovering and living your dreams
Inward to Elevate Mastermind, which provides a community of high achievers devoted to supporting mutual success.
What's a typical day or week in the life like for you? What types of tasks and responsibilities fill your time?
I clinically treat 4 days/week, 4 clients/day, each for 60 mins.
I coach 3 days/week, which includes facilitating the Inward to Elevate Mastermind on Tuesday mornings.
I also participate as member in a mastermind on Wednesday mornings.
My weekends are always free and spent offline, adventuring with family. We take three big trips per year to beautiful and amazing places, usually with mountains, water, or both!
On average, I take 4 days/month to adventure, further develop myself, and discover what's next in my journey! In the end, about 2 months "OFF" per year.
So, it's AMAZING! I cherish my work-life balance, and encourage those I coach to seek a similar balance that works for their own unique life circumstances.
Roughly speaking, how are the hours and pay compared to patient care?
Hours and pay are completely in my control!
Clinically, I earn 3x the income, while treating 4 clients/day instead of 25. This is the beauty of a cash-based PT practice.
This gives me the margin to balance what brings me fulfillment, both personally and professionally. And, it provides endless flexibility to shift whenever I want, or as new opportunities excite me!
What are some of the challenges of your role? What are the rewards?
Challenges….navigating the ever growing world of technology and communication.
Rewards….I have greater freedom and autonomy than ever! I have an abundance of joy, opportunity, and the ability to engage with the people I choose to have in my circle. When a client steps into their true life and really experiences their brilliance, this is an unmatched moment of fulfillment beyond words.
Where did you get the idea for your business?
Clinical practice – I filtered through the noise to find the intersection of my passion and what I was great at, and then created it! Yes, it was that simple.
Coaching practice – It played out similarly in a sense. I've always been great at creating a-ha moments for therapists, and many really started to thrive in their professional identity from these conversations we would have. I realized that the ability to take a therapist from a place of stress, overwhelm and burden—and shift them to showing up every day in what they LOVE, while still finding margin in life—well, I realized that feeling was just plain addicting!
That said, it was only after I started to work with a coach of my own that things really clicked. I unintentionally discovered the extent to which therapists—who are seeking meaningful work, growth, and a positive work environment—are often perfectly aligned to work with a coach. By having these conversations and finding some accountability and structure, PTs can find the space to really create lives and careers that work for their needs.
That's where Wisdom PT Coach in its current form was really born.
How did you decide to become an entrepreneur?
It would, of course, be easy to say burnout forced it upon me, but it truly was a process of self-awareness and self-knowledge that sparked the need to nurture what I loved about physical therapy.
My diverse background and commitment to an elevated professional experience made the coaching practice a must. What holds our profession—and ourselves—back is the choices we make from the framework of those beliefs. So, anything is truly possible!
What do most people misunderstand about being an entrepreneur?
That it's difficult. It's not. Truly.
I run two businesses by myself, and I spend less than $2k/mo. Being an entrepreneur is a commitment to yourself, and how you choose to engage in a professional arena.
It's liberating, fun, dynamic, ever-changing, and, yes, challenging. But it's the most rewarding endeavor!
When did it click that you wanted to pursue non-clinical work?
I was a late bloomer to the non-clinical world! Eight years into my career, I created mentorship program and clinical development team at my work. Nine years later, I created Wisdom PT Coach to serve therapy professionals seeking change in how they show up professionally each day.
How have people reacted to you leaving patient care?
Related to my initial transition to mentorship, it was a mixed bag. Many wondered how a high-level clinician could be "taken off the floor," while others understood my impact would be exponential!
Lesson learned…you can't worry about what others think if you want to live your dreams and make the meaningful impact you want to!
What were your main influences along your professional journey?
Amazing clinicians who tended to work outside the box and create a "put people first" approach. I am influenced by those who have grace and humility in their work with clients, or even with mentees.
I'm not a rule follower, nor do I consider myself creative—but, I am endlessly curious, which gives me the freedom to seek solutions that are organic to a client's needs first, rather than specific to a paradigm of treatment.
Those mentors also unknowingly sparked my commitment to carrying that light forward for others. To give therapists the gift of freedom in discovering their truest self and to express it in ways that are meaningful to them.
How would you look at professional advancement?
I always recommend that you determine what advancement looks like to YOU before you get there!
So many therapists put in the work and dedication to make their way up the ladder, only to realize it's not suited for them, or sometimes they can even hate it because it's even more work. Then what? Do you struggle to love what you do every day because of the ego of not being able to admit in front of your peers that it wasn't right for you?
Whether you're interviewing with a new company, or considering the next step in your current company, take a current team member in an elevated role out to lunch and ask the hard questions.
It's worth it. Think of it as acquiring $200k in debt and then realizing on the other end you're only going to make $75k per year working your butt of and realizing the ceiling isn't far off. Know what you're getting yourself into!
Did you get any special certifications or training along the way to help you get into your current role?
My coaching is client-focused and unique. And, it's based off of many years of mentorship in the trenches, rather than a formalized coaching program.
Sure, there are coaching certification programs, and I did consider them at one point—but, just like I struggled with cookie cutter therapy protocols, you can imagine how I felt about coaching programs to teach what worked for them (and maybe not for you).
Clinically, no, no alphabet soup here, either. But, my filing system is full of tons of certificates from courses through a variety of educational organizations to the point where colleagues send me the clients they don't know what to do with. They know I'll have a solution for the client.
There are those who would think that a lack of certificates means a lack of competence. And they might think the thousands I've spent on courses (PT and non-PT related)—and the time I've invested in developing skills I felt would directly help my clients—mean nothing if there's no certification to show after my name.
But, my feeling is that the alphabet soup mentality in rehab is part of what puts us in the boxes where we seem to exist professionally. I'd rather specifically take courses and get training that will directly impact my goals, rather than lead to letters that sit after my name. 🙂
How do you think working as a PT prepared you for this role? Which skills transferred?
In all honesty…it brought me a valuable clarity regarding what I would no longer tolerate.
As someone who values when a client chooses to commit to me, I'm beyond committed to them to find a better way, whether it be a clinical client or a coaching client. #putpeoplefirst
My diversity of experiences and roles shed light on the truths and injustices of the "business of healthcare," both for the professionals, and for the clients.
Every challenge you face, and every skill you acquire, provides you with insight. That transfers to any situation or opportunity.
What type of person do you think would do well in your role?
Cash based practice – this isn't the solution for everyone, despite the growing trend. Results matter. If you haven't found yourself to be in the top 5% clinically, you may need to invest some time into truly elevating yourself prior to taking the leap. It's worth every second you invest to become a top-notch clinician.
Coaching – depends on what you consider a coach! For me, it's authentically devoting myself to serving others in their success, not just being the cheerleader or the advice-giver. I'm not about a program that boxes people in. Instead, I focus on working with each unique individual to elevate their gifts, their talents, and their dreams as they find the path that allows them to live their truest life.
What would you recommend to someone who is considering going into a role like yours? Do you have any special words of wisdom for the readers?
The journey is just beginning.
Discover and live your best you. Get comfortable with being uncomfortable. Life is lived best with meaningful relationships.
Did you read any books, take any courses, or do anything special overall to get you where you are today?
Books, I have an endless list! What an amazing opportunity to hear the genius of others. My nightstand is full of an ever growing tower of books. Yes, I'm old school. No Kindles here.
A few of my recent faves:
Regarding courses, as I noted above, whatever you commit yourself to, think differently. Invest in the courses, programs, and mentorship you need to get you where YOU want to go, not just where a beaten path might seem to imply.
That's where true change, transformation, opportunities and abundance takes place.
If you could give yourself one piece of career advice you wish you had during your PT school program, what would it be?
Your happiness is up to you. Always.
And secondly, continue to invest in your development in a way that is meaningful to you.
By now, you all realize I don't follow the rules, so I had to add a second critical piece of advice 🙂
If you could teach anything to today's graduate students in your profession, what would it be?
Think differently. But don't forget to feel.
Your beliefs are what will dictate your future. You're only as successful as what you believe of yourself. So, be gentle and take care of yourself, and remember that you are in control of your future.
Do you have any special advice for others who want to follow in your footsteps?
Enjoy the ride! Everything you experience is meant to teach you, so pay attention.
What is a typical career path for someone in your role?
Typical? Self discovery through living life and being present.
What is next for you? What do you want to do with your career long-term?
I'm currently developing additional coaching services to provide a variety of resources to my audience. Meredith (from The Non-Clinical PT) and I are exploring a partnership so I can help people with their career goals.
Regardless of what is to come long-term, I will be happy if I can make a meaningful impact, one person at a time.
What would you like to change most in your profession, and why? How would you propose doing so?
Put people first. The "why" for that is obvious.
The how….one person at a time. And, through positive disruption of the command-and-control model.
A close second would be the education model. Again, the "why" is obvious. How? We need to get PT education out of the hands of "for-profit" and seriously reboot CAPTE.
Does your organization hire PT, OT, or SLP professionals into non-clinical roles? If so, what type of roles?
As my businesses continue to grow, I'm considering a virtual assistant and/or branding specialist.
---
Not sure WHAT you want to do, much less how to get there? Need to get focused before you even consider coaching?
Non-Clinical 101 has got you covered!