This week's spotlight features Melanie Gagnon, a physical therapist whose desire to have greater flexibility and control over her days led her to a documentation and compliance consultant career.
---
This post may contain affiliate links or codes. This won't increase your cost, but it helps keep TNCPT alive, and free of annoying ads! Thank you for your support. 🙂
What is your full name and title at your current job?
Melanie Gagnon, PT
Documentation and Compliance Consultant (and Owner of Therapy Consulting 8)

Where are you located?
Scottsdale, AZ
Where did you go to PT school, and what year did you graduate?
Virginia Commonwealth University/Medical College of Virginia – 1994
What did you do when you first finished school, and for how long?
My first job was working at HealthSouth (now Encompass Health) at an inpatient rehab facility. I specialized in working with neuro rehab patients (CVA, TBI, SCI).
I actually received financial assistance from HealthSouth to pay for my last two years of PT school with the promise to work at their facility upon graduation. I worked there for two years.
What did you do after that, and for how long?
I became a traveler PT for two years, and then I worked at an inpatient rehab hospital again for 1.5 years before opening my own clinic.
What did you enjoy about your early roles? What didn't you enjoy?
I enjoyed working with neuro patients in the rehab setting. I didn't enjoy working for large corporation. I also enjoyed working as a traveler in different states and different settings.
At what point did you realize you wanted to do rehab documentation and compliance, and why?
After practicing for 25 years, I became burned out.
I started working for a friend doing documentation auditing and realized I enjoyed performing these activities and training the therapists to optimize their quality of documentation to optimize reimbursement. I also enjoyed the flexibility that working from anywhere provided me.
What are you doing these days as a rehab documentation and compliance consultant?
Currently I work as a private consultant.
I have different clients who require different duties from me:
Strict documentation auditing for the practice's therapists reviewing their documentation, providing audit reports and education regarding compliance and recommendations. I also perform their Medicare denial audits.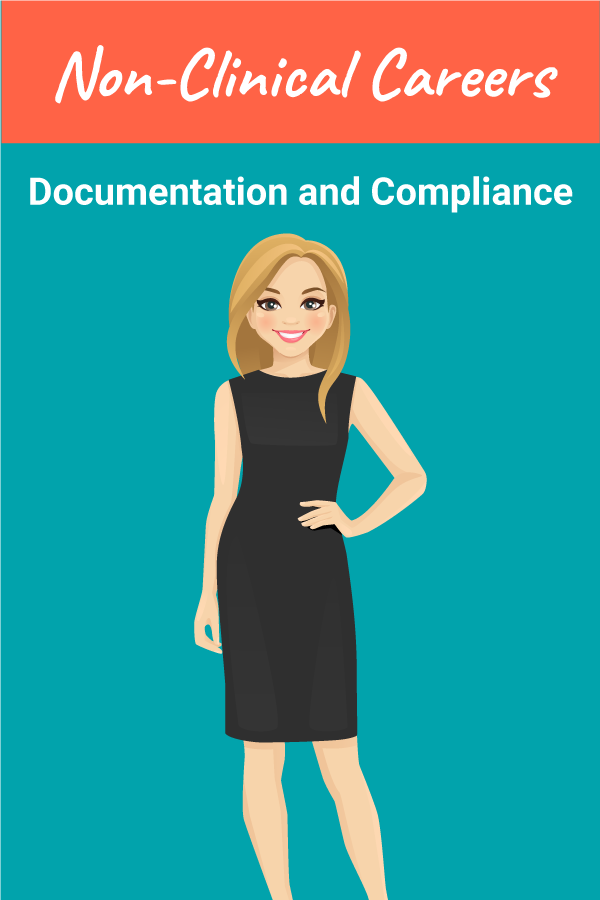 For several practices:
I provide off-site practice therapist management services. I perform initial trainings to the new staff in use of the EMRs and documentation training/expectations. I also provide documentation auditing for the therapists in the practice, monitor the practices KPI information, and ensure compliance with regulations (obtaining signed POCs, performing progress/recertification notes appropriately, etc).
I also am an on-call resource for the staff and owners regarding questions/issues related to the practice.
For several other practices:
I have provided onsite/virtual training to the staff in the conversion to use of a new EMR, as well as documentation compliance training. I continue to monitor their practice frequently for issues, compliance, documentation, etc., and am available on-call for questions from staff. I also provide recommendations on staffing issues, practice optimization, etc.
Wow! That's a lot! Anything else? Dare I ask? 🙂
Well, yes, there's more! I also work on the side for HelloNote EMR, performing demos of their system to potential new users.
I recently spent one month on-site for a new Med B licensed agency taking over a contract at an ALF. I assisted in the transition, training and policy implementation for the agency.
OK, I have to ask…do you still have time to see patients, or are you solely non-clinical?
I am no longer treating patients.
How long have you been working as a documentation and compliance consultant?
Part time: two years. Full time: over one year
How did you find your job? Did you apply or find it through a connection?
I lucked into the first job when a friend asked me to help him perform documentation audits for his friend's clinic (he had a contract to perform this service for this clinic but he was getting ready to open his own practice and no longer had time to perform the audits himself).
Then, I received my own clients through word-of-mouth referrals and networking at conferences.
Did you get any special certifications or training along the way to help you get into your current role?
I have obtained my Rehabilitation Certification (CHHi-RP) for compliance in SNF settings. I also obtained the APTA's Administrators Certificate Program on 2019. I attend frequent trainings at the MACs for Medicare compliance, WebPT's Ascend conference, APTA's PPS and CSM conferences with focus on attending compliance trainings.
When did you start your business?
2019
Where did you get the idea for your business?
The idea came from wanting to expand my services to other businesses, based on my experience working for my friend's business.
How have people reacted to you leaving patient care?
I frequently am asked if I miss treating patients. At this point in my life, I currently don't miss it.
Friends and family have been very supportive and understanding. Actually many have expressed jealously since I am able to work from anywhere.
What's a typical day or week in the life like for you? What types of tasks and responsibilities fill your time?
My days vary depending on the needs of my clients. I may perform trainings for new therapists, do ongoing documentation audits for all of the clients, research patient charts for Medicare audits as needed, perform demos for HelloNote EMR system.
I work exclusively from my computer and phone, so I can work from anywhere. I often work from different coffee shops and I travel frequently and have worked all over the country.
I spent a month working in Hawaii and spent the summer on a road trip throughout the country car camping in my Subaru Outback.
What are some of the challenges of your role? What are the rewards?
Challenges: Need to be disciplined to work offsite and not have an office to go into. Limited interactions with others, advertising my services to continue to expand.
Rewards: Flexibility! I can travel and work on my own schedule. I am my own boss and can be as busy each day as much as I want to be.
I've enjoyed training the therapists and receiving feedback from them thanking me for the information and guidance.
How do you think working as a PT prepared you for this role? Which skills transferred?
My role as business owner and clinic manager provided the necessary training and insights into running a therapy clinic as well as the importance of compliance and proper documentation. The ambition to be my own boss and being self sufficient has also helped.
Roughly speaking, how are the hours and pay compared to patient care?
The hours are probably a little less than I worked as a staff PT but much less now than when I ran my own clinic. It's a little hard to compare because my time can be spent for short periods of time throughout the day (phone/emails) and then 1-3 hours at a time doing audits. The pay was initially less as I was building my business but now I am making as much or more than I made doing patient care. The flexibility of the job makes it priceless.
What type of person do you think would do well in your role?
They need to be very detail oriented, self-reliant, independent, and willing to network and advertise to get new clients.
Do you work remotely or on-site?
I work remotely.
Does your organization hire PT, OT, or SLP professionals into non-clinical roles?
I currently am a one-person organization—but I would love to expand in the future and be able to hire other therapists to assist in the auditing services.
Did you read any books, take any courses, or do anything special overall to get you where you are today?
I continue to take as many courses and webinars as possible to stay informed in all of the regulations and compliance issues.
I do online webinars through the MACs, APTA and WebPT, use MedBridge for cont ed courses, attend onsite trainings for the MACs, WebPT Ascend conference, APTA PPS and CSM conferences.
What is a typical career path for someone in your role?
I'm not sure. My job is not typical, and my "career path" is fluent based on the needs of the clients I obtain.
What is next for you? What do you want to do with your career long-term?
I plan to continue to expand this role. I would love to be busy enough to be able to hire staff to assist with the clients to reduce the hours I have to work.
What would you recommend to someone who is considering a career as a documentation and compliance consultant?
People have frequently stated that they would want to get into doing this because they want to work from home. They often don't have the background or expertise to perform this type of work.
Remember, you need to have the knowledge and experience on your resume to expect clients to pay you for that service.
You also need to be able to sell yourself as an expert in this area and be wiling to continue to expand your knowledge by attending many trainings. You need to be very independent and self motivated to work without guidance.
If you could give yourself one piece of career advice you wish you had during your PT school program, what would it be?
Pick clinical sites that would provide the best learning experiences, and be open to working in different settings.
If you could teach anything to today's graduate students in your profession, what would it be?
Proper documentation!
Do you have any special advice for other PT/OT/SLP/assistants who want to follow in your footsteps?
Get as much experience as possible through continuing education and volunteering to perform audits in your current company to gain experience.
---
Thanks for your insight, Melanie!
Compliance and consulting are just a few of the career paths we cover in Non-Clinical 101!