This week's spotlight features a PT who now works in sales. He started out as a Sales Associate several years ago, and was recently promoted to a Sales Specialist. Learn how he switched to a career path with clear upward mobility!
---
This post may contain affiliate links or codes. This won't increase your cost, but it helps keep TNCPT alive, and free of annoying ads! Thank you for your support. 🙂
What is your full name and title at your current job?
Ricardo Robles, PT, DPT and I'm a Sales Specialist with NuVasive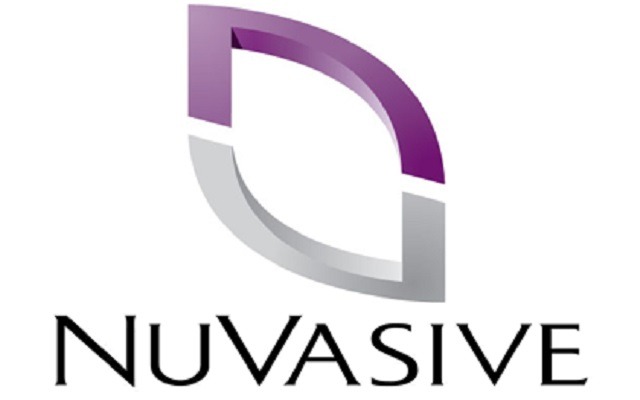 Where are you located?
I live in Arlington, VA, but I work in DC and Maryland
Where did you go to PT school, and what year did you graduate?
I got an MS in exercise physiology from The George Washington University and graduated PT school from Marymount University in 2015.
What did you do when you first finished school, and for how long?
I worked for MedStar National Rehabilitation Hospital in Washington, DC full-time for four years, specializing in SCI and vestibular/concussion rehab, although we all saw a breadth of patients with neuro and chronic ortho pathologies.
I also worked PRN doing Acute rehab during that time.
In my "spare time," I coached the DC wheelchair rugby team for three seasons. It was an amazing experience that took me from Maine to Arizona and everywhere in between for tournaments.
If you've never heard of wheelchair rugby, watch the documentary "Murderball," at your own discretion. Shout out to the MedStar NRH Punishers and my USQRA family!
What did you do after that, and for how long?
Those were my only PT jobs!
When did you decide to go non-clinical, and why?
At about three years I was quickly getting burned out. Working a full time job, coaching nights, traveling weekends plus a PRN gig.
At that point, I also realized that the profession lacked upward mobility, something I didn't know I desired when I started in PT.
People always ask about "opening your own clinic," but you need to have capital to do that, or you need to take out loans…unfortunately, I was drowning in student loan debt with no end in sight, so that was not an option.
What are you doing these days?
I have been working for NuVasive for the last year and a half. I was recently promoted from Sales Associate to Sales Specialist and was awarded Sales Associate of the Year in the Mid Atlantic. We sell medical devices for open and minimally invasive spine surgeries.
I spend a lot of time in the operating room, and I am also on the road a lot, setting up for cases and chasing down surgeons to expand our business.
We work with ortho spine and neurosurgeons, providing surgical hardware (screws, rods, interbodies, etc.) and guidance with the minimally invasive procedures that put NuVasive on the map.
Are you still treating patients these days?
Zero clinical work, unfortunately. This job is 24/7/365 so I don't have a lot of spare time to do any PRN work. I definitely miss my working in the Spinal Cord Injury Day Program and coaching the wheelchair rugby team.
How did you find your job? Did you apply or find it through a connection?
I applied to two other companies before landing an interview with NuVasive.
I knew my current boss prior to applying. He had been helping me navigate the transition from PT to medical sales prior to the position opening on his team. I am very grateful to have had him mentor me through this transition.
What was the interview like for the role?
I found the interview process to be extremely challenging on many levels.
As a PT, I was highly overqualified for the entry-level positions I was applying for, but not qualified enough for senior sales roles.
This was my first true sales pitch! I had to sell myself and my clinical background to the interviewers and convince them that I was more valuable than a cheaper, new-grad hire.
How have people reacted to you leaving patient care?
As many people before me, I felt extreme guilt in leaving the profession I had worked so hard to get into. Luckily, my family and friends were very supportive of my change in careers.
What's a typical day or week in the life like for you as a Sales Specialist?
Unlike in PT, my schedule changes day to day, hour to hour. My work life is now extremely unpredictable. Cases add on, get canceled, get delayed etc.
A day could be spent at home working on things remotely or up to 14 hours in the OR and on the road. This is a far cry from the routine 9-5 life I was working before.
How do you think working as a PT prepared you for working as a Sales Specialist?
For me, the biggest immediate impact I made was with my knowledge of anatomy and physiology.
I could look at an MRI, CT or fluoro shot and know what I was looking at. I could speak the medical language with the surgeons, PAs and medical assistants.
Does your organization hire PT, OT, or SLP professionals into non-clinical roles? If so, what type of roles?
I don't personally know of any other PT/OT/SLP professionals that have transitioned to medical sales but having done so myself, I find extreme value in those willing to make the leap!
What would you recommend to someone who is considering going into sales?
The interview process is the first major sale in the process of transitioning into this profession. You need to sell yourself and your education to convince the interviewer that what you bring to the team and operating room outvalues the financial incentives of hiring a new grad.
Do you have any special advice for others who want to follow in your footsteps?
Don't feel guilty about changing careers!
You've obviously worked hard to get to where you are, but it will only prepare you to be light years ahead of colleagues in your new profession. We get hired because someone sees a lot of value in what we know and do in PT/OT/SLP.
---
Want to pursue sales? Marketing? Informatics? Not sure what the heck you want?
I've got your back!