This week's spotlight features Karen Frank, a PT who now runs a highly successful home modifications business that she has turned into a franchise model (GreenLight Mobility) for other therapy professionals!
---
This post may contain affiliate links or codes. This won't increase your cost, but it helps keep TNCPT alive, and free of annoying ads! Thank you for your support. 🙂
Can you tell us a bit about yourself?
I'm Karen Frank. I'm a physical therapist and I'm both the Vice President of Back Home Safely (our NJ-based home modification company) and the CEO of GreenLight Mobility (our franchise system).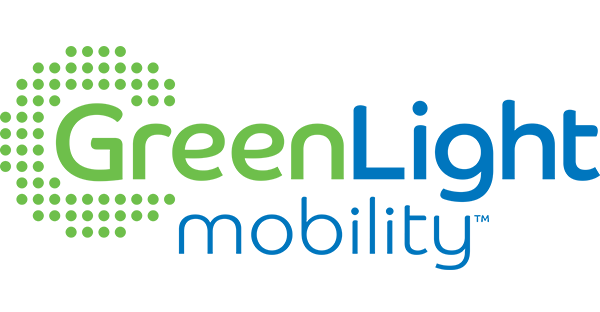 My husband is an occupational therapist, and we started these businesses together.
Where are you located?
Randolph, NJ.
Where did you go to school?
Most of my non-clinical coursework was completed with my first degree at Cornell University. My clinical coursework was completed at Simmons University, and I graduated in 1989.
What did you do when you first finished school, and for how long?
I worked in traditional physical therapy in settings until 2007.
This included:
Hospital setting (acute care, outpatient, subacute, inpatient rehab)
Outpatient clinic
Home care
Patients were typically older adults with neurological and orthopedic conditions.
What did you enjoy about your early roles?
I enjoyed the satisfaction of seeing positive outcomes, building relationships with my patients, and having a fixed schedule.
These positions offered mentorship and camaraderie early in my career, which was great.
What else have you done since then, prior to your current role?
I had a special-needs dance school, and I taught part of a home health aide certification class.
I also raised three children, two of whom are occupational therapists, and one who is in dental school. They all seek the satisfaction that a career in healthcare provides, as they witnessed it growing up in our home.
When and why did you decide to get into home modifications?
My husband (who is an OT) and I were working in an outpatient therapy clinic in 2007. A worker's comp case manager came into the office and was upset. My husband asked her why she was upset and she stated that she had a company come out and modify the home for her patient; however, the modifications did not help her client.
My husband offered to visit the home. He assessed the situation and figured out what was wrong and fixed it. He came home and said, "We are going to start a home modification company for safety and accessibility!"
The initial carpenter, who had completed the modification for the case manager's client, didn't understand the client's diagnosis and functional deficits and therefore did not complete the proper modification for that unique individual. We realized that someone who understands disabilities, and can use a patient-centered approach looking at the person's goal's, functional abilities, medical condition and of course lay-out of their home, should take part in the home modification process.
A therapy background adds significant value when recommending safety and accessibility solutions for people with mobility challenges who want to remain living at home.
In addition, my husband, having some experience with construction made this business venture even more attractive. We also realized that due to the rapidly aging population, there will be even more demand for these services in the future.
Can you tell us about Back Home Safely and how you created the GreenLight Mobility franchise?
Back Home Safely is our NJ-based home modification company. We work with many facilities by assisting with their patients' safe discharges home through home modification intervention.
Our organization also helps people simply aging-in-place by addressing their safety and accessibility needs. We strive to prevent falls by installing grab bars and railings as well as other safety equipment to avoid a life altering injury. Our therapists focus on caregiver safety as well as patient safety. It's a huge problem if the caregiver gets injured. Our home evaluators assess the homes of our patients and if the family chooses to move forward with any of the recommendations, our carpenters and technicians can complete most of the projects.
The Back Home Safely team consists of 20 employees including technicians, carpenters, OT's. COTA's, office staff, finance and marketing personnel, as well as my husband and myself. We have two offices with warehouses in NJ as well as a showroom in our northern NJ office where patients can come and try out equipment if desired. We keep a large inventory of equipment in our warehouses for fast turnarounds due to quick discharges. We also have eleven wrapped work vans and five evaluation/marketing vehicles.
We have enjoyed owning and growing our organization for many years. We decided to develop a franchise, modeled after Back Home Safely, which allows us to teach other healthcare professionals to do what we do here in NJ. The name of the franchise system is GreenLight Mobility. We have had the privilege of training and supporting our first franchisees, an OT/PT couple, in Charlotte, NC.
Want to own a home modifications business?
Become a GreenLight Mobility franchisee!
Are you still treating patients?
We do not treat patients. However, we use our clinical knowledge to make optimal recommendations when completing home evaluations.
How long have you been in your current role?
15 years. I did work in home care for the first 18 months of starting our business for extra household income and benefits while building our home modification company.
Did you get any special certifications or training along the way to help you get into your current role?
My husband became CAPS (certified aging in place specialist) certified and we became home improvement contractors.
Oh, and I can't forget that I was certified as a forklift driver. What every girl dreams of!!!
What types of products or services do you offer with your business?
Products and services we offer are as follows:
Free home safety and accessibility evaluations
Installation of grab bars, ramps, stair-lifts, adjustable beds, lift chair recliners, barrier-free showers and bathrooms, elevated toilets, ceiling lift systems, stair rails, and much more
Wow, free home evaluations? How does that work?
We offer a free home safety and accessibility assessment. Then, if the family chooses to pursue any of the recommendations, they call our office and schedule the work to be done. It is our staff of carpenters and technicians who complete the projects.
The patients either pay privately for the home modifications, or they are sometimes funded by sources such as Medicaid, long-term care insurance, non-profits for specific diagnoses, auto and worker's compensation insurance carriers, or other state and local organizations and grants.
How have people reacted to you leaving patient care?
We've had a lot of positive reactions because we are able to utilize our specific rehab knowledge to allow people to remain living in the homes they love, despite medical compromise.
People appreciate that we were thinking outside the box when developing a business that offers personal, financial, and professional satisfaction.
What's a typical day or week in the life like for you?
Our typical week includes overseeing the many departments within our organization, including:
Marketing
Administrative
Therapy
Finance
Construction
I also spend time on business related activities, and my husband continues to carry a small caseload of home assessments.
In addition, we spend significant time presenting CEUs to social workers, case managers and therapists on subjects including home modifications, fall prevention, limb loss, orthopedic and neurological conditions, adaptive equipment and low vision.
We also present lunch and learns to many therapy departments in a myriad of rehab and hospital settings, and we sponsored an OT doctoral student for her capstone project—and we plan to do this in the future, as well.
What are some of the rewards of your role? What are the biggest challenges?
We are thrilled to have developed a business that offers personal and professional satisfaction, and we have been able to see our hard work result in a thriving business.
Our work environment is one that we and our staff look forward to going to each morning. We have a great culture and feel fortunate to provide jobs for many people in our community.
Owning a company requires more work than the traditional 40-hour work week. However, we have the ability to alter our schedules based on personal events.
Most of all, we are thrilled when a client returns home safely from a hospital or rehab center, due to the modifications we provided. The fact that they do not have to move to an assisted-living or long-term-care environment, when they choose to remain living in their own home, is very satisfying.
The biggest challenges are keeping track of our inventory to make sure products and equipment are available when needed, and making sure that all the people who require our services are able to find us. Handling all of the human resource tasks and insurance renewals is also challenging.
How did your clinical background prepare you for this role?
Having skills including knowledge of disabilities and disease progressions is essential when recommending home modifications.
Being able to speak professionally with other rehab staff regarding their patients' functional status at time of discharge has also been instrumental in this role.
Roughly speaking, how are the hours and pay compared to patient care?
Significantly more hours, and significantly more pay.
What type of person do you think would do well as a franchisee of GreenLight Mobility?
Running a franchise of an existing proven model can be very rewarding. It's ideal for someone who is:
Self-motivated
Enjoys helping people
Able to roll up their sleeves and dive in
Friendly
Willing to learn and adapt to changes in the business
Customer service oriented
Able to oversee construction projects
Business savvy
Has an entrepreneurial spirit
Loves home modifications and helping others thrive at home
Do you work remotely or onsite?
The home assessments are completed at clients' homes and occasionally virtually, or through pictures.
We started our business having our office at our home and subleasing a warehouse. Eventually, after ten years in business, we decided to lease commercial flex space. We now have two offices, warehouses and a showroom. When not presenting to rehab staff, attending meetings or completing home assessments, we typically work in our office.
Did you read any books, take any courses, or do anything special overall to get you where you are today?
My husband obtained the CAPS (Certified Aging in Place Specialist) certification, and there are similar
certifications available such as the Executive Certificate in Home Modification through USC.
We educate ourselves in other ways, too, such as:
Speaking with equipment vendors and construction industry professionals
Reading online manufacturer websites for mobility equipment
Networking at Medtrade and Abilities Expo conferences
Learning how to use QuickBooks and asking our accountant many questions about bookkeeping
Reading business-related books and magazines
Taking continuing education classes on older adults, fall prevention, etc.
The work involved in creating CEU's has also given us a lot of knowledge regarding evidence-based research supporting the work we do, as well as learning information to educate other healthcare professionals as well as assisting our patient population. We learn about many resources for patients with specific diagnoses and we are happy to share this information with our patients.
In terms of the franchise, we learned a lot from a franchise executive, reading books on franchising and going to franchise conferences.
What is next for you? What are your high-level career aspirations?
We are developing our franchise system, GreenLight Mobility. We have so much personal and professional satisfaction owning a home modification business, and we seek to teach other healthcare professionals how to do this in other states.
With the aging population booming, we will be honored to play a part in their ability to remain living in the homes they love, despite medical compromise.
We also recently expanded Back Home Safely to Central New Jersey and look forward to growing our professional network in that region as well as assisting the people in Central NJ with their safety and accessibility needs.
What would you recommend to someone who is considering going into a role like yours?
If you have an entrepreneurial spirit, and understand what is involved in owning a business, we encourage you to learn more about our franchise opportunity.
Want to own a home modifications business?
Become a GreenLight Mobility franchisee!
We'd like to point out that becoming a franchisee is not the same as landing a job. There is a significant initial investment, including:
Purchasing initial inventory
Hiring and training staff
Setting up an office
Subleasing warehouse space
Franchise fees for training and support
Also, it is quite important that the region they want to start this business is appropriate to support a home modification practice.
This is a really interesting point. What is the "ideal" territory for a home modifications business?
The territory should have a dense, but suburban, population with plenty of multilevel homes. An extremely dense city or very rural area is not ideal for this type of business. The population in the territory should include a large amount of older adults with middle to upper income levels.
We have identified the following markets as fitting the bill for what we offer:
Pennsylvania (especially Pittsburgh and Montgomery, Chester, and Bucks Counties)
Arizona
Colorado
Texas (especially Fort Worth, Houston, San Antonio, and Dallas)
Utah (specifically the Salt Lake City region)
South Carolina
North Carolina (Raleigh/Durham/Chapel Hill; not Charlotte, NC which already has a GreenLight Mobility franchisee)
North Carolina (not Charlotte since we're already set up there, but Raleigh/Durham/Chapel Hill would work)
Delaware
Ohio
Massachussets
Omaha, Nebraska
It is important the market can support this type of business. We encourage you to reach out if you think your market might fit the aforementioned criteria.
Want to own a home modifications business?
Become a GreenLight Mobility franchisee!
What career advice would you give yourself that you wish you had during school?
I wish I had taken more business and accounting classes.
What would you teach to today's graduate students in your profession, if you had the opportunity?
We have had the opportunity of guest lecturing at some universities for their OT students. We teach them about home modifications, and we teach students to think outside the box.
We have some really special home modification projects that we share in order to open their eyes to the effects home modifications can have on people's lives.