This week's spotlight features Anna Sternin Virk, one of my best friends and first PT coworkers! She went from physical therapist to clinical project manager at a robotics company in the Bay Area!
---
This post may contain affiliate links or codes. This won't increase your cost, but it helps keep TNCPT alive, and free of annoying ads! Thank you for your support. 🙂
What is your full name and title at your current job?
Anna Sternin Virk, PT, DPT
Clinical Project Manager at Intuitive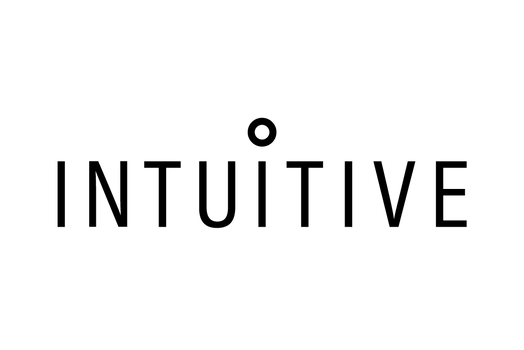 Where are you located?
San Jose, CA
Where did you go to PT school, and what year did you graduate?
Columbia University, 2010
What did you do when you first finished school, and for how long?
Outpatient ortho in San Diego for one year before moving up to San Francisco.
---
Editor's Note: Anna and I worked together as new grads! It's how we met 🙂 And we've been thick as thieves ever since!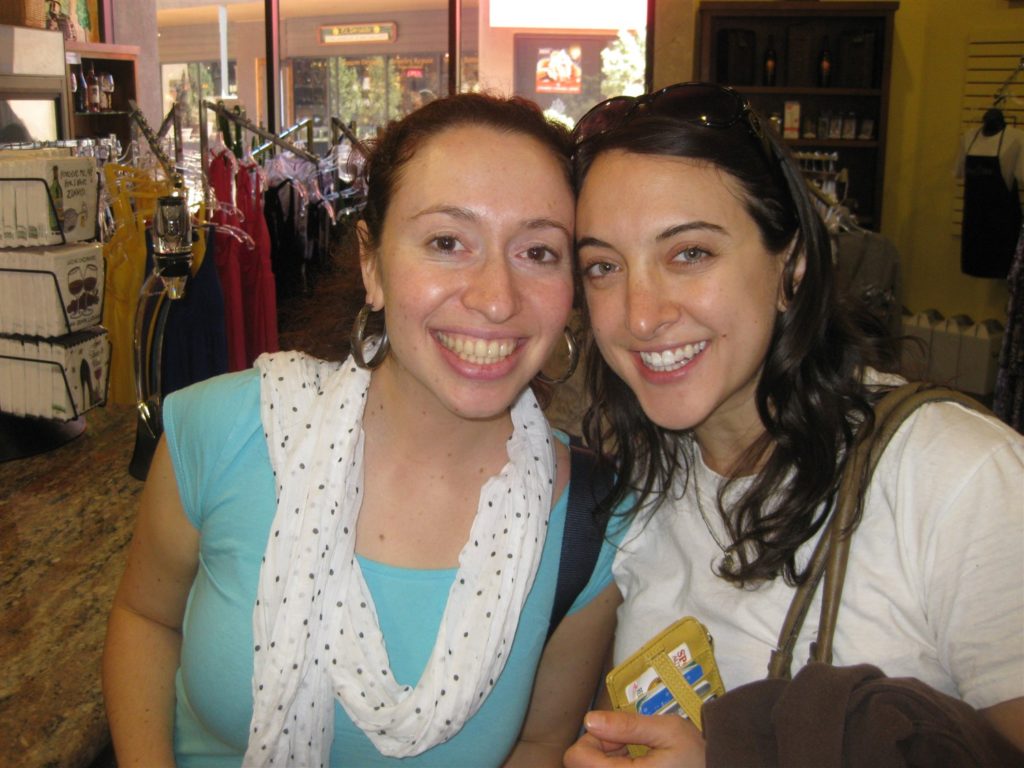 ---
What did you do after that, and for how long?
I moved to San Francisco and did outpatient ortho for two years, occupational medicine for two and a half years, then per diem acute rehab, acute, and outpatient for two more years.
What did you enjoy about your early roles? What didn't you enjoy?
I loved my coworkers! It was fun forming a new-grad bond with you (she means me :))! And I enjoyed navigating the learnings of a new profession with so many challenges: patient care, evaluation and treatment, learning while working in a department with seasoned staff.
It was frustrating not having experience to fall back on in the first two years of treating. This cannot be avoided, and I just had to learn to have the humility of listening to patients and asking questions.
At what point did you realize you wanted to do something non-clinical, and why?
Initially, I was in school for bioengineering as an undergrad. I ended up switching paths and pursuing PT, but once I saw robotic exoskeletons being developed, I realized it was a way to marry my two interests.
The exoskeleton was my initial dream product. I felt so excited about the product market and just knew that I wanted to work in that space, in the blend of robotics and medicine. What started as a side project out of interest led to a complete career change.
What was that side project?
Awhile back, I had started a consulting business for health technology startups. This gave me a foot in the door in the field. I made lots of connections at local meetups in the Bay Area, including meetup.com and other similar groups. I would engage with engineers and other professionals who were interested in robotics, and I would offer my clinical perspective.
I did get some writing and consulting clients from my business, which I largely grew from in-person networking and blogging.
Are you still running this consulting business?
No, I closed the business when I landed my current role at Intuitive. I never intended to consult full-time, but largely used it to get a foot in the door of the robotics field.
What are you doing these days?
I'm a clinical project manager at Intuitive—in this role, I work as project lead for a clinical trial.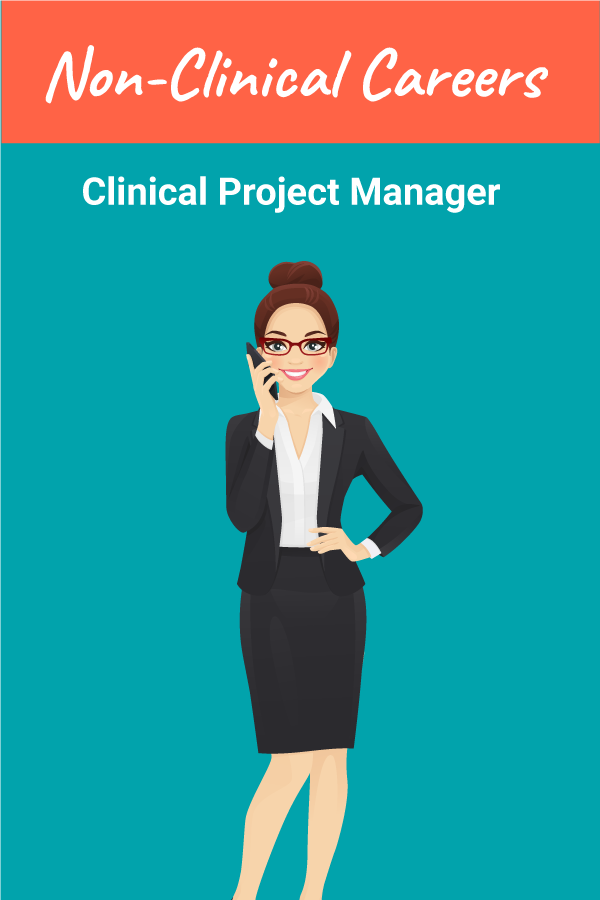 Are you still treating patients, or are you solely non-clinical?
I'm 100% non-clinical. This role is in clinical trials in the surgery space.
How long have you been in your current role?
About a year and a half.
How did you find your job?
I applied at Intuitive (then Intuitive Surgical) at least four years before joining, then intermittently afterward.
A generous manager at the company called me back when I first applied, and told me I was completely unfit for the role, but empathized with switching careers and gave me tips to make the change.
Finally, years later after gaining experience working in health technology and clinical trials, I was able to get an interview at Intuitive, and landed in a great role with a great team.
Did you do anything special to your resume and cover letter to land the clinical project manager job?
I emphasized my interest in the role in the cover letter, and aligned my resume with skills listed in the job description.
What was the interview like for the role?
There is generally a four-part process for biotech and medical device companies:
A call with the recruiter
A call with the hiring manager
An initial in-person interview with the team
A second round of in-person interviews with the team
Did you get any special certifications or training along the way to help you get into your current role?
I got certified in GCP (good clinical practice). My training was mainly on the job in my previous role leading a clinical trial.
I took a project management course recently, and am planning to take more courses in clinical research and statistics.
How have people reacted to you leaving patient care?
I think they have been generally very supportive. I am lucky to have family and friends that supported the career change, knowing where my interests were.
This was very important during the transitional time because the process of entering a new industry can be stressful and discouraging.
Luckily, I also know Meredith, who was a guide and friend throughout the entire process of navigating new paths using our PT backgrounds.
What's a typical day or week in the life like for you?
The day-to-day will depend on the stage of the clinical trial, but the job involves making sure that a trial is running as expected—and making sure we're meeting deadlines and goals.
This role is more of an individual contributor role vs. a project-manager-only role. Thus, my primary responsibility is to support the build of the study. This work is done alongside regulatory/engineering/biostatistician/data management team members.
Here are a few other things I do:
Support any submissions to regulatory agencies such as the FDA
Update documentation such as protocols and case report forms
Manage the trial master file with all of the study history
Supporting the hospitals in their progress with the trial
The most interaction at the hospitals is typically with the Clinical Research Coordinator, who will manage all the aspects of the trial at their site, as well as the investigators in the study who are leading the research at their institutions.
This sounds like a lot to manage!
Yes, there are a lot of moving parts in a study, so it's important to stay organized so that nothing falls through the cracks.
What are some of the challenges of your role? What are the rewards?
For me, the biggest challenge has been the steep learning curve going into the rigor of FDA-regulated clinical trials. I have had to adjust to learning new regulations, new documentation practices, and constantly asking questions and learning new topics.
Having to let go of being a voice of authority in rehab and suddenly questioning every step to make sure it was being done correctly was humbling—and I frequently felt like a new grad again, but in a different profession.
All that said, the rewards have been many.
I love contributing to the development of a new path for surgery and medical devices, and changing people's lives down the line. It's fun to work within my team and share the small successes along the way as the trial progresses. I enjoy working with leaders and specialists in surgery, and having a front seat in the process of clinical research and development.
How do you think working as a PT prepared you to be a clinical project manager?
PTs must adjust to many different situations, even when we switch jobs working in similar settings. We know to listen, and how to have patience with people and progress. This ability to listen and be patient is crucial to coordinating the efforts of a clinical trial. PTs also must be flexible and adapt to change, which is important since a clinical trial is a long process with frequently shifting priorities.
I've also noticed that PTs are great team members. Because we are used to working autonomously, we generally aren't competitive with our colleagues.
Roughly speaking, how are the hours and pay compared to patient care?
I would say the pay is comparable or higher. The hours are comparable. Sometimes when the study is in a critical phase, I will work longer hours or weekends, but this is not typical.
What type of person do you think would do well as a clinical project manager?
Thick skin is always helpful when you change careers, as is the ability to not take feedback personally. For the world of clinical trials, being resourceful, learning how to organize your day to meet deliverables, and being able to ask questions are all important.
Do you work remotely or on-site?
Normally I'm onsite with occasional travel. I'm currently 100% remote due to COVID-19.
Does your organization hire PT, OT, or SLP professionals into non-clinical roles? If so, what type of roles?
Yes, our company looks for people with clinical backgrounds! In our particular department, it's important to have some experience in clinical research—but there are also other departments within the company where that experience is not needed.
Did you read any books, take any courses, or do anything special overall to get you where you are today?
My first step, 7 years ago, was to start a physical therapy and robotics blog. I would review different products so that I could learn about them, while honing my writing skills at the same time. I would then send these articles to the companies I was applying to, in order to show I was interested in their products and understood some of the technology.
When I started my consulting business to break into the industry, I also went to a ton of meetups and talks in health tech industry to meet people and find projects and companies I could contribute to.
I also took a digital marketing course in order to understand basic marketing, learn how to organize my skills and consulting business to have a mission and pitch, and be able to have a presence in different social media forms. I believe the skills from this course helped lead me to work with a dream product.
After working in clinical research and training at a company developing robotic exoskeletons, I consulted briefly before landing the current role as a clinical project manager. I believe that all of these small and large steps along the way led to this role.
What is a typical career path for someone in your role?
This is tough to answer, as there are many different possible paths for a clinical project manager. The role requires the combination of many skills, so you can lean into any of those skills and take a number of different career paths.
What is next for you? What do you want to do in your career?
I am happy growing into my current role, as there is so much to learn and accomplish. I hope to stay within this company long-term, and I see myself growing within the company when the timing is right.
What would you recommend to someone who is considering going into a role like yours?
Clinical research can be a difficult field to break into. Be comfortable with taking a role to get experience, and then growing from there. Try to find a product or medical device which you are interested in, so that it's easier to invest in the work.
What would you like to change most in your profession, and why? How would you propose doing so?
I think any profession has room for improvement, and if I wanted to change anything about clinical trials, it would be to automate some of the more tedious aspects of the profession, such as literature searches and data abstraction.
If you could give yourself one piece of career advice you wish you had during your PT school program, what would it be?
I would have been less hard on myself and less scared of failure; the persistent stress of PT school took unnecessary headspace and often overshadowed full learning capacity.
You will always be learning at every role, even after PT school, so it's important to get used to the discomfort of not knowing everything.
If you could teach anything to today's graduate students in your profession, what would it be?
Follow the path you are interested in, and don't get discouraged if it takes time and multiple jobs to get to where you want to be.
Having a clear idea of what you want to do helps with navigation when the opportunity does not come to you right away.
I remember when I was looking for my next role during the last job search when it seemed fruitless, you (Meredith) made me remember that my heart had always been in robotics, which made all the difference at the time.
Do you have any special advice for other those who want to follow in your footsteps?
Explore new opportunities as they come to you, because there may be roles in the direction you want to go that you don't even know about yet. I did not know the role of clinical project manager existed until maybe two years ago.
---
Thanks for your insight, Anna!