This week's spotlight features a PT who has spent the majority of his career in the neuro research space. He shares the good, the bad, and the ugly about a life in research!
---
This post may contain affiliate links or codes. This won't increase your cost, but it helps keep TNCPT alive, and free of annoying ads! Thank you for your support. 🙂
What is your full name and title at your current job?
Aaron E. Embry, PT, DPT, MSCR, PhD Candidate
Physical Therapist – Ralph H. Johnson VA Medical Center
Graduate Assistant / Research Associate – Medical University of South Carolina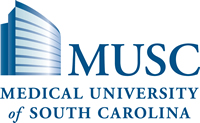 Where are you located?
I live in Summerville, South Carolina, but work downtown in Charleston, South Carolina
Where did you go to PT school, and what year did you graduate?
Education Background:
2016 – Current: Doctor of Philosophy: Health and Rehabilitation Science, Medical University of South Carolina
2007 – 2008: Master of Science in Clinical Research (MSCR), Medical University of South Carolina
2007 – 2008: Transitional Doctor of Physical Therapy (t-DPT), Medical University of South Carolina
2004 – 2007: Master of Science in Rehabilitation Science – Physical Therapy (MSRS-PT), Medical University of South Carolina
What did you do when you first finished school?
My entrance into the physical therapy workforce was somewhat circuitous.
I graduated from PT school in 2007 with the intention of going right to work, but then I changed courses to complete my transitional Doctor of Physical Therapy (t-DPT) at the same time as the Master of Science in Clinical Research (MSCR).
My goal was to work on faculty at my local university teaching some courses while seeing patients. I was told that this combination would be a good starting point to obtain a faculty position.
That changed again by the time I graduated, and I went looking for a "traditional" staff physical therapist job. After several applications and interviews, I accepted a position at a local Skilled Nursing Facility (SNF). That wasn't a great fit for me, and I was only there for about three months. I then went to work as an outpatient physical therapist at a rehabilitation hospital and treated inpatient on the weekends.
What did you enjoy about your early roles? What didn't you enjoy?
Early clinical positions were a chance for me to build on what I learned in school and better understand the "real world" side of day-to-day treatment responsibilities.
In my early clinical years, I was faced with the reality that many techniques look easy to administer in textbooks, and the support of a good clinical instructor is great when faced with a difficult clinical problem. However, when faced with a medically complex patient in a skilled nursing facility, a mobilization technique like a prone shoulder glide goes out the window quickly.
When did you realize you wanted to go non-clinical, and why?
My long-term goal has a clinical component, in which I would work on both a "macro" and an "individual" level to improve health and health outcomes.
There is still a large part of me that feels like it would be turning my back on the profession that groomed me to fully step away. This doesn't mean I have a desire to go back full-time and dive into clinical practice, but I do truly miss that daily interaction with patients.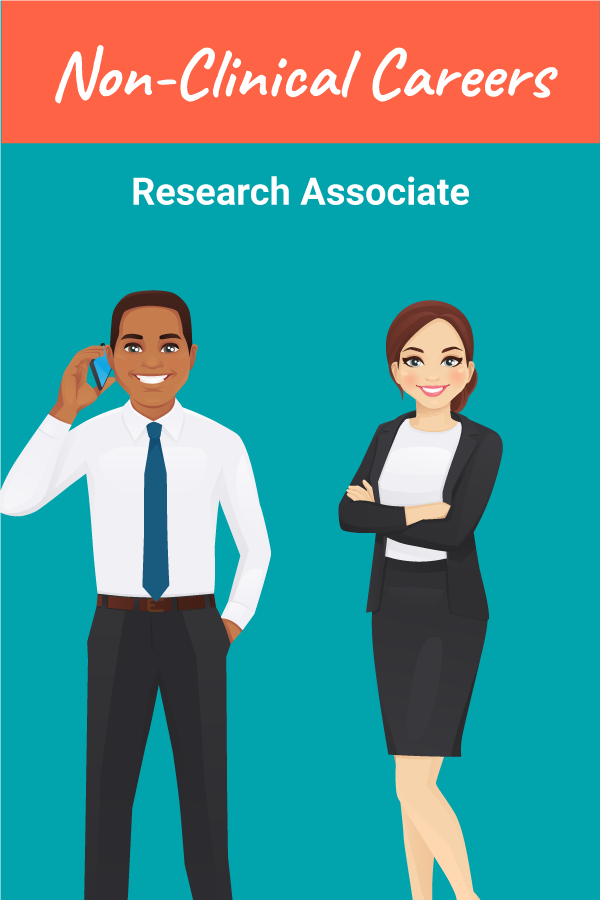 What are you doing these days?
First and foremost, I am working on a PhD at the Medical University of South Carolina in Health and Rehabilitation Science.
In addition, I work part-time as a clinician at the Ralph H. Johnson VA Medical Center.
Finally, I am some version of graduate assistant/research associate in the Center for Rehabilitation Research in Neurological Conditions, also known as the Stroke Recovery Research Center, in Charleston, South Carolina.
This combination of things makes me significantly more research-based than clinical.
When I work with veterans, it is on a variety of different telerehabilitation/telehealth physical therapy projects that are run through the Office of Rural Health. This delivery method is uncommon in the physical therapy world, but we are seeking alternative ways to improve the health of our veterans by improving access to quality care.
In research, I work with stroke survivors, individuals with Parkinson's Disease (PD), spinal cord injury (SCI), and more recently individuals with lower extremity loss (below-knee amputations/BKAs). I work to identify evaluation and treatment techniques to improve recovery for this population.
How long have you been in your current in physical therapy research?
My journey to this role began almost 10 years ago, when I made a transition from clinical work to research associate—and I haven't looked back. I continue to look for the new ways to integrate clinical principles into research, education, and service.
How did you find the physical therapy research associate job?
Because I stayed on an extra year to complete my transitional DPT and a concurrent Master of Science in Clinical Research, I was positioned well to fulfill the role of research associate. This educational background, along with my clinical interests in working with individuals neurological diagnoses/conditions, prompted one of my longtime mentors to think of me for the position.
I took the interview and dove headfirst into the world of research.
What was the interview like for the role?
The research enterprise at the facility was just starting, and there were several moving parts and pieces. Both of the people who recruited me to be a research associate (working with them on their grants) were relatively junior investigators, and this process was somewhat new to all of us.
I was very fortunate to be able to navigate this space with them as we worked to understand the roles and requirements of the position.
Did anything make you nervous about making the transition to PT research?
When working in research, the idea of security is very different than it is in a clinical role.
In the clinical world, as long as you are seeing enough patients and reimbursement is sufficient, then it stands to reason that you will have a job. When working in research, employment is highly dependent upon funding—and your hours and pay can fluctuate significantly year to year, from full-time work and generous pay, to a very small percentage of a full-time salary.
Understanding the history of funding and attempting to predict the future of investigators is not a business many of us are trained to fully understand.
Did you get any special certifications or training along the way to help you get into research?
Yes – I completed a training in research by completing a Master of Science in Clinical Research prior to taking on the role.
Since I have been in this combination of roles, I have begun my PhD program.
---

Want to explore the world of research, but don't want to commit to a master's program quite yet? Check out MedBridge Education's Rehabilitation Research Boot Camp. You can earn CEUs while you delve further into the wonderful world of PT/OT/SLP research! The best part is it's included in your unlimited CEU subscription! If you don't belong to MedBridge, it's my favorite source of non-clinical CEUs around (you can learn more here). Please use my discount code (TNCPT) to save 40% on unlimited CEUs and help support our free content like this spotlight!
---
How have people reacted to you leaving patient care for clinical research?
Reactions to leaving the profession vary widely.
Sadly, those within the profession often see individuals that don't spend full time hours in the clinic as "less than" or as not really being "real physical therapists (or assistants)."
Incidentally, this was a topic that inspired a Ted-style talk I gave at the American Physical Therapy Association's Combined Sections Meeting in 2019.
You can hear the language used among the membership and profession, all the way up to the highest ranks. You can feel this mentality permeating through the APTA House of Delegates and among candidates running for the APTA Board of Directors.
And this attitude toward non-clinical therapists extends from our top ranks all the way down to casual conversations between colleagues. The statements of superiority among those who are treating patients every day are prolific.
Incidentally, outside of the PT profession, people are much more supportive. People often see my career path as a march forward toward some unknown goal, with an understanding of the importance of professional and personal growth.
I find that those of us who leave full-time patient care often feel disconnected—like we continually need to make statements or justifications of our work that somehow connects us with the majority of PT/As who work in traditional clinical settings.
What's a typical day or week in the life like as a PT clinical researcher?
Every single day is different when you work in research. Each day brings new challenges and an overwhelming sense that the work is never done.
My daily routine is not structured in any way and consists of reading, writing, strategizing, data collection and analysis, etc.
In my last 10 years, I have only had a handful of days that are structurally similar. Some days are short, and others never end and blend into the next.
Vacations are filled with staying connected and attempting to stay ahead of the never-ceasing advancement of time.
What are some of the challenges of being in PT clinical research? What are the rewards?
I'll be honest: the life of a researcher is filled with many challenges and few successes. In research, you have to be accustomed to failing and the 'no'.
This is juxtaposed to clinical work, where you will see a patient learn a new skill, improve functional mobility, or a reduction in decline every day. Every day you have the opportunity to see someone take their first successful pain-free step.
In research, you might write a single paragraph or two, and throw it all away the next day because the thought or evidence has shifted. You can spend months writing a grant, spending every waking second focused for it to not even be reviewed.
There is minimal fame or fortune in the world of research, but rather long hours and plenty of disappointment. However, researchers choose this life out of a love of inquiry.
Asking the perfect question might not seem like a big deal to many, but when it happens, it is fulfilling. The perfect question lends itself to a great design, and a meaningful answer, which hopefully impacts clinical practice and improves the outcomes of a population.
How do you think working as a PT prepared you for this role? Which skills transferred?
My work as a clinician helped me form critical relationships well beyond what the PT education system provides. I went into PT school with some life experience and having worked full-time, so it wouldn't seem that there was much I would be lacking.
However, making decisions and providing guidance on the most important parts of the human experience is both powerful and complex.
What is your favorite part about working in the field of physical therapy research?
The human experience that we describe at APTA in our vision statement takes on a new meaning when you're standing 1:1 in a treatment room with a patient or family member.
People and their lives are complicated and delicate. I find myself drawn toward developing research question(s) that seek to best understand, and positively impact, this inherent complexity.
Roughly speaking, how are the hours and pay compared to patient care?
In general, the hours are MUCH longer, and the pay is based on experience, funding success, institutional agreements, etc.
The hours are more flexible in the research world, but it is much more difficult to turn things off and go home at the end of the day. For example, several times a year during grant season, investigators might have limited interaction with friends and family for days at a time.
During this time of year, 12+ hour workdays during the week (and on weekends!) are needed to complete a grant submission. Often, holidays are spent analyzing and preparing data for a presentation or publication.
When serving on study sections, my mentors tell a common story of reviewing a mountain of information in preparation for grant scoring. Then, they travel far from their families for long days of flight-hotel-panel-hotel-flight work. Even if they have traveled to a beautiful location, they might not even set foot outside the conference rooms.
What type of person do you think would do well in your role?
To be in this role, you have to have incredibly thick skin, a deep desire to work and sacrifice sanity at times, and a love of the scientific process.
To be successful, you have to be self-motivated and detail oriented and have an ability to work alone and collaborate with other investigators that you may or may not actually know.
Do you work remotely or on-site?
Both
Does your organization hire PT, OT, or SLP professionals into non-clinical roles? If so, what type of roles?
Yes and no. I am not personally responsible for any hiring processes, but when grant funding allows for new hires, we occasionally do so.
In my ten years with the Center, there have been a total of four PT/PTAs. We have three on staff currently, and two of the three have partial funding.
What is a typical career path for someone in your role?
There's no traditional career path in the field of research. The overall goal is to get an increasingly impressive scale and scope of grant funding, while disseminating highly revered additions to the body of literature.
Many positions may be associated with faculty positions that more closely follow the traditional route of tenure vs. non-tenure, or instructor, assistant, associate, or full PT/OT professor pathways.
What is next for you? What do you want to do with your career long-term?
My goal is to be an independently funded researcher, provide some educational opportunities, and own a small clinical practice.
There is a series of short-term steps I need to accomplish this long-term goal, but it is my dream to work at the top of my skill level in all three areas.
What would you recommend to someone who is considering going into a role like yours?
I want to be honest. The life of a research PT (or OT or SLP) is not as easy as you might think it is.
There is increased flexibility, but the demand for researchers is highly variable and not always predictable. Be prepared to do lots of work for little to no credit at times—and choose your team wisely.
I have been very fortunate in my roles over the years, but have heard and seen many others that are less than ideal.
Even once you move into research, I would recommend keeping your clinical skills sharp, and continuing to network because grant funding can run out, leaving you without a job. It is a different world than many are accustomed to, and you will find that there may be limited ability for advancement.
To enjoy and thrive in the research world, you need a humble approach to understanding research design and methodology, balanced with the personal preferences of the Principle Investigators (PIs) you work for.
What would you like to change most in your profession, and why? How would you propose doing so?
If I could change one thing in our profession it would be our inherent diversity. We are a profession that is over 75% female and nearly 90% white.
As a profession, we should reflect the people we serve and be better positioned to make meaningful societal changes.
Our profession and association are making meaningful attempts to address the lack of diversity and inclusion present, but we have a long way to go. I am actively involved in this pursuit on a local, state, and national level and the challenge is substantial.  
If you could give yourself one piece of career advice you wish you had during your PT school program, what would it be?
Work harder, take more chances, and fail bigger.
If you could teach anything to today's graduate students in your profession, what would it be?
Enjoy the ride and work hard. Nothing will be given to you, and you must find the balance of humbly paying dues, while ensuring you are receiving equitable treatment.
---
Thanks for your insight, Aaron!