Telehealth physical therapy: everyone seems to be talking about it, but who's actually out there delivering remote PT? Let's face it—there's a lot of uncertainty about teletherapy, and many of us have yet to meet a practicing telehealth PT!
Many people reach out to me asking things like, "What is telehealth PT?" and "Can I practice as a telehealth physical therapist?"
The answer is YES. More than ever, you can feel confident delivering telerehab. But, before you get too excited, let's start with the basics!
This post contains affiliate links. If you purchase products or services via the links in this post, I may receive a commission. Note that I only recommend products and services that I truly believe in, and all proceeds help keep this site running. Thank you for your support!
What is telehealth physical therapy?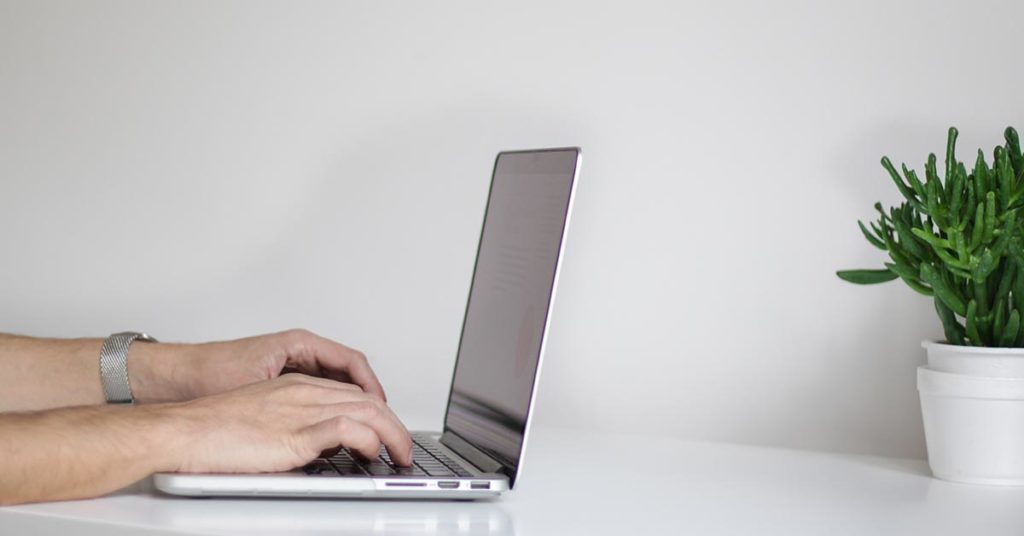 Simply put, "telehealth physical therapy" (or "virtual physical therapy") refers to physical therapy services that are provided over a technology platform, rather than by in-person means.
Other phrases referring to telehealth physical therapy might include (depending on your specific role):
telemedicine physical therapy
telePT
teletherapy
telerehab
online physical therapy
virtual physical therapy
How is telehealth delivered?
There are four ways to deliver telehealth services (source: http://www.cchpca.org/what-is-telehealth):
1. Live video. This is also referred to as "synchronous" format, and uses live interaction between two parties over video. It's also sometimes called "real-time." This type of delivery is ideal for evaluations and treatments.
2. Store-and-forward. This is sometimes called "asynchronous" format. This involves the transfer of health history and/or medical records over secure electronic means. This type of delivery is best for sending x-rays, progress notes, etc. This delivery is scalable, and can also be used for subscription model delivery of services.
3. Remote patient monitoring (RPM): This involves the remote monitoring of patients' health and medical data over secure electronic means. This type of delivery is ideal for monitoring patients' blood pressure and/or blood glucose measurements, steps per day, etc.
4. Mobile health (mHealth): This involves healthcare services, education, and public health notifications being delivered over cellphones, tablets, and other electronic devices. This type of delivery is ideal for alerting patients to updates to their HEP, as well as the closure of roads near a clinic, a possible disease outbreak, etc. An example of this would be WebPT's HEP software or MedBridge's HEP program.
Why should PTs consider virtual physical therapy?
You might be asking yourself, "How can physical therapists even practice telehealth when we're so hands-on?" It's a good question; after all, many of us have used our hands as our secret weapons in the clinic for years!
But times are changing, and so is our profession. Let's take a step back and consider where we are as a profession, and as a society.
Where we are as a profession.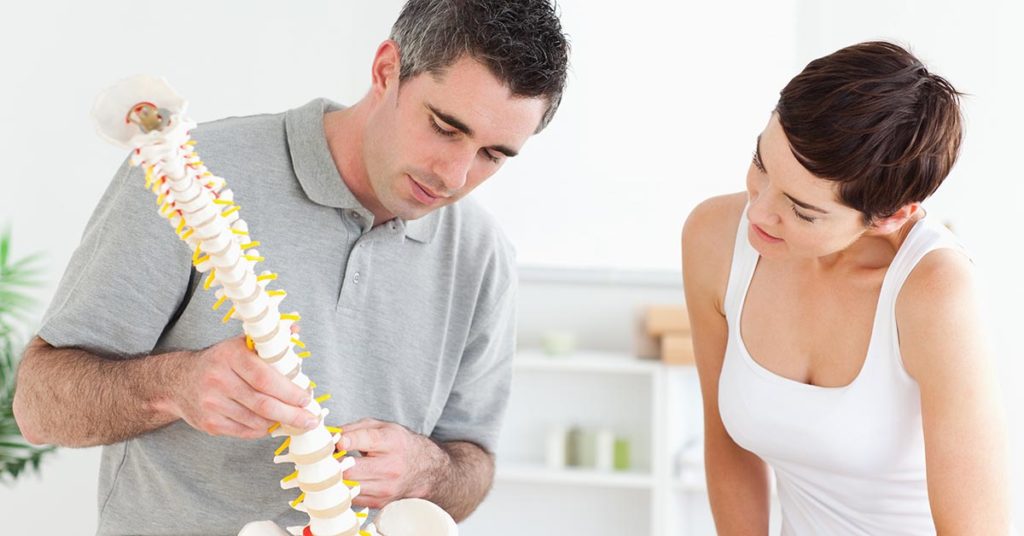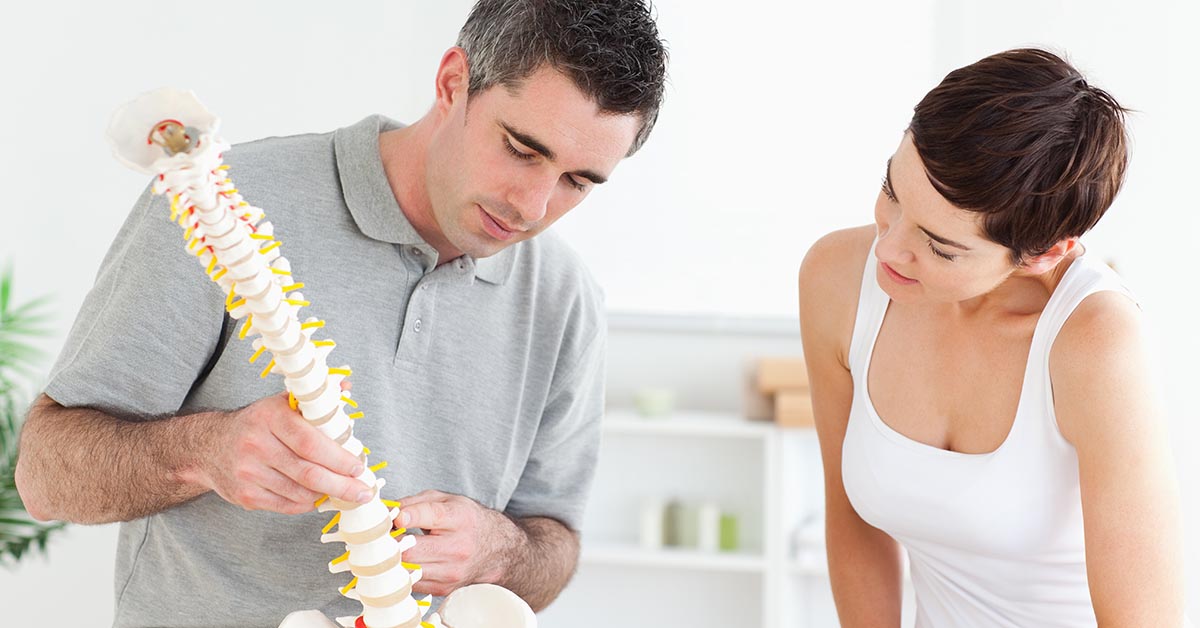 While manual therapy is still an important component to our treatments, it's certainly not the be-all-end-all. In fact, many of us can attest to the fact that too much manual therapy makes our patients dependent upon us, when what they really need is to be up and moving.
As patient education and pain science are increasingly influencing our treatment choices—and ineffective treatment modalities are falling out of favor—we PTs are finding that our role as movement experts relies less and less on patients being physically in the clinic for treatments.
Where we are as a society.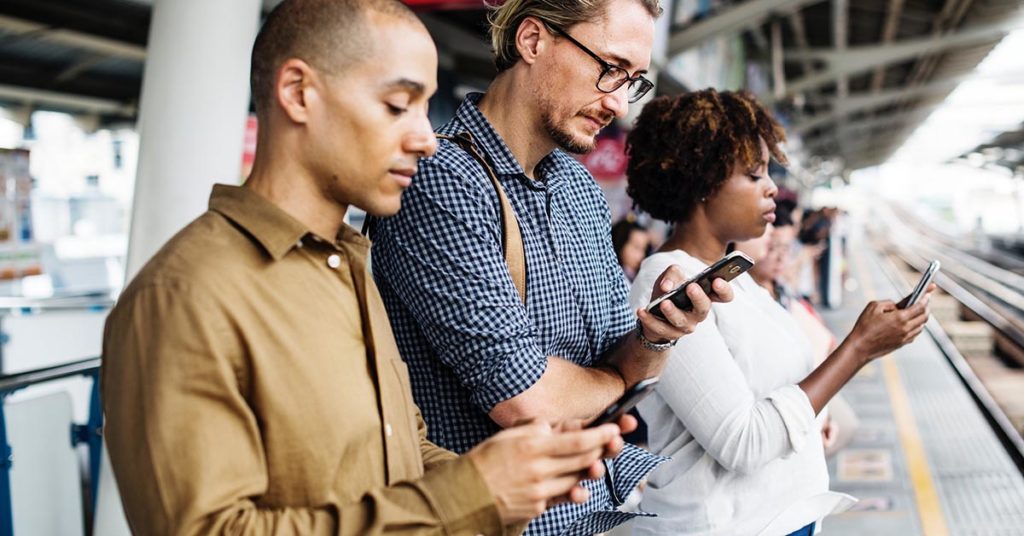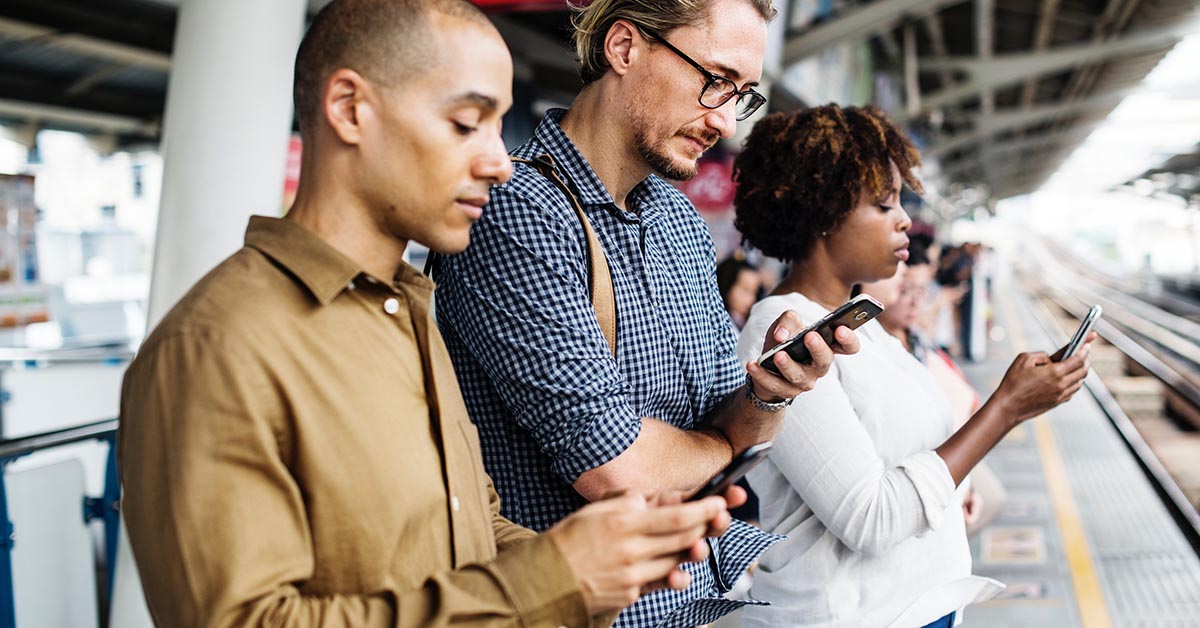 We live in an on-demand society. People want what they want, when they want it.
Patients want immediate care, and they don't want to wait weeks for an appointment, especially if they only need exercise prescription and general education/guidance.
Many other medical providers, including radiologists, psychiatrists, and dermatologists, have recognized this fact, and have been providing telemedicine for years.
Telehealth is ideal for certain scenarios, and can be practiced in conjunction with in-office treatments or solely as remote care. Here are a few common use cases:
Post-discharge checkups
Quick screens
Advanced intake of subjective history
Adding wellness and preventative services to daily PT practices
Consulting with other practitioners (think McKenzie screens, CrossFit/yoga instructors, or pelvic floor consults)
Post-surgical monitoring and rehabilitation
What does the evidence say?
What's in favor vs. what isn't doesn't really matter if the evidence argues otherwise. So I turned to the telehealth movers and shakers to help me determine what the evidence says. It turns out that our magical healing hands may only be a small part of the puzzle.
Improving access through telehealth physical therapy jobs.
Ellen Bunn, Clinical Program Manager at Physera, points out that there are swaths of our nation that can be considered "PT deserts," meaning there's a lack of available physical therapy services available to those in need.
The following image shows how many PTs there are per 1000 people.
Bunn shared a story with me about a PT practice owner in Maine who has been struggling for five (yes, five!!!) years to hire a new therapist in her clinic, but can't do so because her location is so remote. She explains, "With teletherapy services, this practice owner could stop searching, and focus her efforts on serving her patients."
If you think about it, there are occupational therapy and speech therapy "deserts," too.
This post on OT Potential discusses the rise of telehealth occupational therapy.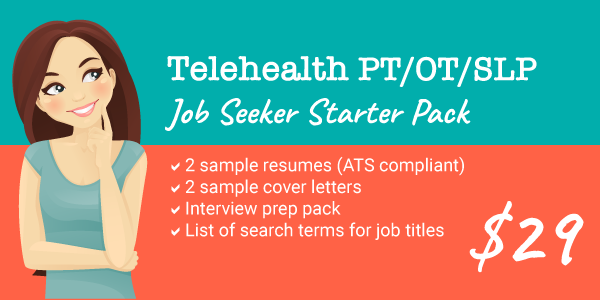 What does telehealth physical therapy delivery look like?
Bunn shared an overview of what evaluation and treatment look like for remote physical therapy delivery.
The evaluation.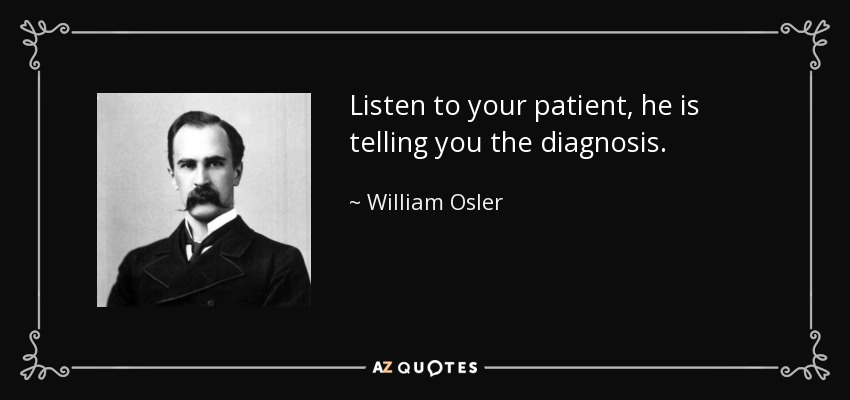 Past medical history (PMH) + subjective – The majority of a diagnosis comes from the patient's subjective report of the injury and PMH.
Screen for red flags and note tests that require in-person attention – Refer back to MD or other practitioners as needed.
Functional movement screen – Observe the patient's movements and note any aberrant movements, pain, or compensatory strategies.
The treatment.
Patient education. Just like in onsite treatments, interventions will focus on helping patients understand their diagnoses and steps they will need to take to improve their function.
Therapeutic exercise. Exercises are prescribed remotely, and patients will show return demonstrations for the therapists. If anything, many of us get so hung up on manual during our treatment sessions, we don't put enough emphasis on the ther-ex component!
Optional in-office treatments. If a practitioner offers hybrid telehealth + in-person visits, patients can still go to the office for manual therapy and other hands-on work.
The pros of being a telehealth physical therapy professional include:
Flexibility. Can you imagine how nice it'd be to treat patients from anywhere that had an internet connection?!
Predictable hours. Generally speaking, you can still have predictable hours when you know you'll be working vs. not working.
Documentation. It's easier to document when you're already at a computer.
Using your degree. One of the hardest parts of leaving direct patient care is feeling like you're not really using your degree. As a telehealth PT, you're using your degree to its fullest!
Work from home. Or anywhere, really. Enough said 🙂
The cons of being a telehealth physical therapy professional include:
Difficult patient acquisition. As mentioned above, getting patients is the hardest part. Just like many PTs are disinterested in teletherapy because they don't understand it, plenty of patients shy away from telehealth PT because they don't understand it, or don't even know it exists as an option.
Lots of sitting. The nice part is that you're also up and about to demonstrate exercises, so you're not quite as sedentary as you'd be at other jobs.
Uncertainty. It's a new form of therapy, and there aren't set, established practices yet. It's a bit like the wild west, which can be considered a pro, since there is a lot of opportunity!
So where, exactly, are we with telehealth in the PT world?
I wanted to find out what's really going on with PT and telehealth, so I spoke with a few key players in the telehealth arena.
---
Ellen Bunn, PT, DPT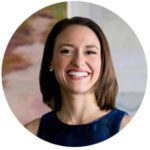 Clinical Program Manager for Physera and Director of Digital Health Partnerships at Digital Health Forward
Ellen Bunn has always gravitated toward technology. Upon completion of her doctorate, she quickly recognized that she'd best serve the physical therapy profession by pursuing innovative tech roles, rather than spending her entire career in the clinic.
As Program Manager at Physera, a leading telehealth provider of video-based PT sessions, Bunn spends much of her time shaping the organization's vision as one of the earliest teletherapy providers. From sourcing and hiring candidates to building company infrastructure, Bunn is involved with all facets of developing a telehealth program from the ground up. She even treats patients via telehealth.
Bunn recommends that interested PTs check out the Center for Connected Health Policy, which always contains the most up-to-date info on telehealth for every state. She also stresses the importance of understanding the nuances of the PT interstate license compact (discussed below), which enables PTs in member states to practice in other member states.
The PT licensure compact may make it easier for PTs to gain licensure in additional states in the future, but you must live in a state within the compact to practice using its privileges. Simply holding a license in a compact state is not enough.
She does point out that standards of practice still are required with telehealth, including:
Informed consent
Abiding by HIPAA
Protecting patient privacy, etc.
Telehealth is completely legal, but every state is different, so it's important to know your own state's rules. Even though it's legal to practice teletherapy in all states, you'll need to know whether it will be covered by insurance, as well as whether your state has parity laws*.
*Some states have parity laws, which require payers to reimburse for teletherapy at the same rate they would for in-person care. Be sure to know if your state does.
Bunn's work with Physera has enabled her to help shape what a traditional model looks like in telehealth; Physera hires staff telehealth PTs to provide care remotely.
---
Rob Vining, PT, MSPT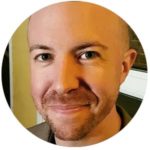 Co-founder of TelehealthPT.com and Telehealth 20 podcast.
Rob Vining is no newcomer to the tech world, and has been an avid supporter of PTs using telehealth for some time. He feels that, to a certain extent, teletherapy is the future of PT…at least in certain settings with certain populations.
If we want to expand and be successful as a profession, we have to become the most convenient medical professionals. Luckily, we have the tools, knowledge, and, most importantly, the time to become that perfect practitioner for all musculoskeletal issues.
Vining believes that certain niches in PT will see an especially bright future in telehealth. Some of these include:
Women's health
Orthopedics
Cardiopulmonary rehab
Wound care
Neuro-rehab
Pediatrics
In fact, points out Vining, cardiopulmonary teletherapy PT is the oldest form of telehealth PT. Dr. Don Shaw was a proponent of using it as early as 2004.
Alan Lee, PT, DPT, PhD, CWS, GCS
APTA FiRST Council Telehealth Workgroup, Professor at Mount Saint Mary's University
Alan Lee first heard of telehealth from a VA colleague and mentor, and he has been intrigued ever since. That's why he's chosen to get involved with APTA initiatives for physical therapy and telehealth.
He points out that PTs should embrace technology, but be aware that there are guidelines out there to follow.
The FSBPT has created guidelines to mitigate risks. Physical therapists have rich and diverse skillsets. Telehealth is just another avenue for us to collaborate with other medical professionals, and work as a team to use our clinical skills to help our patients get access to the best services.
Lee also stresses the importance of staying current with practice and tech, explaining that certain forms of technology are not appropriate for telehealth because they are not HIPAA-compliant. He also adds that some protected populations, like pediatrics, may have special FTC-mandated guidelines, as well as laws in FERPA and COPPA that require protecting pediatric patients and families during a telehealth encounter. (An example can be found on this pediatric telehealth platform.)
---
Mark Milligan, PT, DPT, OCS, FAAOMPT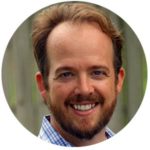 Founder, Anywhere.Healthcare and Owner of Revolution Physical Therapy and Education
Mark Milligan is passionate providing top-notch care. Whether he's connecting his students to the latest evidence-based research or treating patients pro-bono through his relationship with the YMCA, he's out there putting the right people in touch with the right resources. It pained him to realize so many patients were missing out on treatments because of lack of access.
That's why he launched Anywhere.Health, a social networking telehealth platform. He calls it a "social healing ecosystem," as the platform is designed to connect providers and patients in a way to facilitate improved communication through social connections.
Anywhere.Healthcare was created to address the access problem in healthcare today.
There has been quite a bit of analysis of the efficacy of telehealth, and everything points to improvements in both costs and utilization. The cost of care decreases when patients are seen outside of a hospital setting, and the same should hold true for physical therapy and the clinical setting.
Milligan pointed out that telehealth is slated to be a 20-billion dollar business by the year 2025, and physical therapy will be part of this revolution by embracing tech as a way to improve access to healthcare. Telehealth is also a way to help empower patients to heal themselves. It will help patients become less dependent on manual therapy and passive modalities.
Milligan does not intend to go fully remote with his care. He explains that he'll do his discharge notes via telehealth, or will occasionally schedule a day of telehealth follow-up visits.
---
It's a way to really build a wellness component for your visits, and it's also a way to actually receive payments for time you'd otherwise spend off the clock, doing unbillable work.
He sees the company growing in a way where he will hire on PTs as staff telehealth providers, and he will also incorporate other providers, such as nutritionists, nurses, and health coaches. His commitment is to create a safe, HIPAA-compliant environment to facilitate judgment-free social healing networks.
---
Sandra Hilton, PT, DPT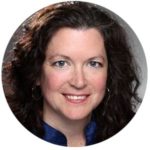 Co-Founder, Entropy Physical Therapy and Wellness
Sandra Hilton is an influencer and thought leader in the pelvic health therapy world, and she has started incorporating elements of telehealth into her own practice, Entropy Physical Therapy and Wellness.
Many of Hilton's patients deal with persistent pain stemming from pelvic dysfunction, and she has been able to leverage telemedicine as an adjunct to in-person treatments, addressing some of the concerns and fears that patients have regarding their conditions in real-time.
Being able to answer questions face-to-face is crucial to helping people to have the confidence and independence needed to move along towards recovery.
Hilton also leverages telehealth to help problem-solve with her patients between visits, which saves both her and patients valuable time. She points out that being paid for such consultations is often necessary for a sustainable business model.
---
Sean Hagey, PTA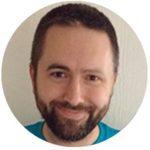 Consultant, In Hand Health
Sean Hagey has been making waves in the physical therapy world for years now. As a mental health advocate and founder of GetPT1st, his passion is helping patients receive the care they need when they need it.
Hagey's work in telehealth is with the company In Hand Health, which provides asynchronous telehealth services (including secure messaging and HEP compliance monitoring). In addition to acquisition and marketing services, the company provides a subscription model that can be white-labeled by clinics to deliver a HIPAA-compliant form of telehealth.
He believes that PTs might eventually be able to start using the CPT code 99091. This code is currently used by other disciplines to bill for monitoring of patients with chronic conditions, and reimburses at $50/month.
Asynchronous telehealth allows for uploading of patients' vitals, which can fulfill the remote monitoring and tracking that Medicare looks for in patients with chronic conditions. It also solves the problem of missed visits.
Hagey points out that the mental health field is already moving toward asynchronous care. In cognitive behavioral therapy (CBT) treatments, education is a key component, and patients can be assigned homework and activities via telehealth services. He sees PT moving in a similar direction very soon.
---
Anthony Maritato PT, MPT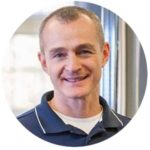 Co-founder of Total Therapy Solutions
Anthony Maritato is a physical therapist at heart and, as owner of Total Therapy Solutions, serving his patients is at the core of every action he takes. He is passionate about finding solutions to solve the pain points that stand behind his patients' recovery and what he can provide at his brick-and-mortar PT clinics.
Maritato has successfully implemented telehealth into his practice by having a keen understanding of how this tech is best leveraged for patient outcomes. He uses telehealth PT for staffing and short-term staff coverage, and is starting to experiment with consultations and collaborations.
Staffing and short-term coverage
Maritato uses telehealth to staff his clinic with therapists who are good cultural fits for his practice. He also uses the technology for short-term coverage for when therapists call in sick. In the past, a sick therapist would leave him with just two options: reschedule the entire day's caseload or squeeze the caseload onto another therapist's schedule.
Now, I may choose from a pool of telehealth clinicians who may perform telehealth evaluations and/or be a supervising therapist on-site, lending their eyes and ears to existing clinical staff.
Maritato is also exploring the idea of using the "Doc in a Box" model, where he would be available as a PT consultant for LMTs, CrossFit boxes, and other allied health professionals.
The business owner would price the session and I would perform the service for a contract rate. I could have multiple affiliate locations throughout my state in a situation like this.
---
What does a successful telehealth physical therapist look like?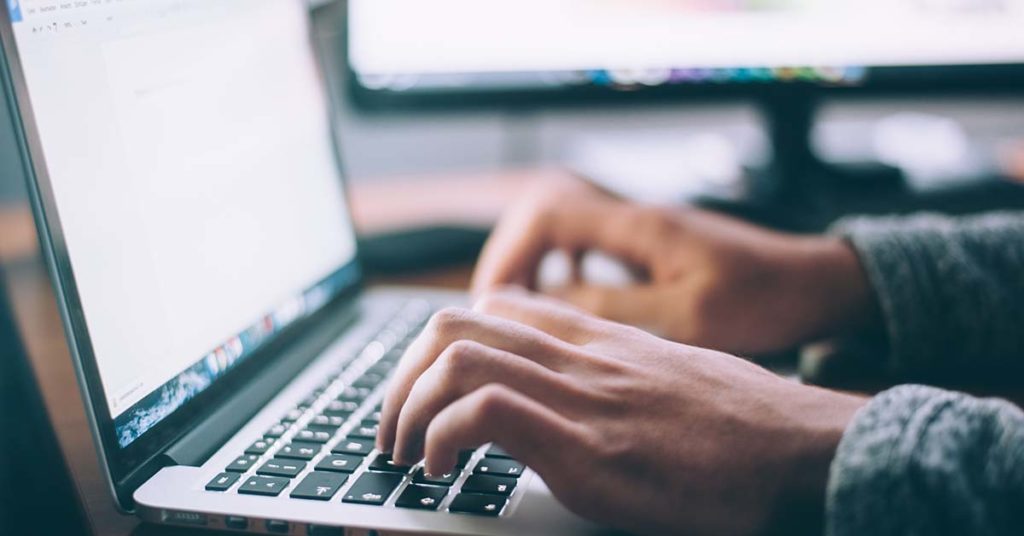 Now that you see that people are doing more than just talking about teletherapy, let's explore whether it's the right fit for you.
Successful telemedicine PTs:
Enjoy patient education – You don't have those magic hands as your secret weapon to get patients better, so you'll be relying on your communication and education skills.
Do not rely on manual therapy alone – For this reason, having sound evaluation and assessment skills, as well as strong patient-education skills, will help you succeed at telehealth.
Are articulate – When you deliver care remotely, it's essential to be clear with communications.
Are licensed in the state(s) in which they plan to provide therapy – PTs and PTAs can treat as they normally do per a state practice act (with PTAs treating with oversight by a PT). The same goes for OTs and COTAs and SLPs. But if you're planning to treat a patient in Missouri, you need to have a clinical license (PT, PTA, OT, COTA, SLP, etc.) to practice in Missouri.
Enjoy patient care – While telehealth PT is incredibly flexible and rewarding, it's still patient care, so it's not exactly non-clinical; it can be considered more of an alternative career for physical therapists. You'll be providing physical therapy services remotely, so if you truly do not enjoy patient care, you might want to consider something else.
Have a niche – Whether it's running, pediatrics, cardiopulmonary, yoga, CrossFit, vestibular, or cycling, patients will be more likely to use your services if you're considered an an expert in your niche.
What's the best strategy to be successful as a telehealth physical therapist?
Understand whether telehealth is the best way for you to practice.
Are you trying to escape the traditional grind of patient care by using telehealth, or do you genuinely enjoy seeing patients? Are you comfortable evaluating and treating patients without using hands-on techniques?
Get licensed where you intend to practice; consider the interstate PT license compact.
If you're trying to treat post-partum patients in one state, but you live in another (or plan to treat from Brazil while your spouse attends grad school), you'll need a license to treat your patient(s) where they live.
For this reason, a PT compact has been established. The PT compact is an agreement between member states to enable eligible PTs to work in multiple states under a single agreement. Here is a current map of the member states, as of June, 2018.
As noted above, the PT licensure compact may make it easier for PTs to gain licensure in additional states in the future, but you must live in a state within the compact to practice using its privileges. Simply holding a license in a compact state is not enough.
Target a niche
Going at a niche seems to be the best initial strategy. A niche allows you to create a very specific type of patient base that you can target with your marketing efforts. This works much better than tossing lots of money at marketing to a broad swath of patients, and hoping that you run across a few who decide to take a chance.
Nail down your patient acquisition strategy
Why is patient acquisition so tough?
Whether you work for a company or for yourself, the challenge is always patient acquisition. In the case of teletherapy, it's so new that acquiring patients is extra challenging.
Regardless of whether you work for yourself or an exclusively telehealth company, brick and mortar clinics have a leg up in patient acquisition. They can pitch the telehealth visit idea to existing patients who already have established loyalty with the clinic.
Double down on the convenience factor; it's what sets you apart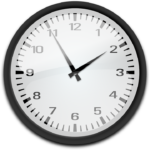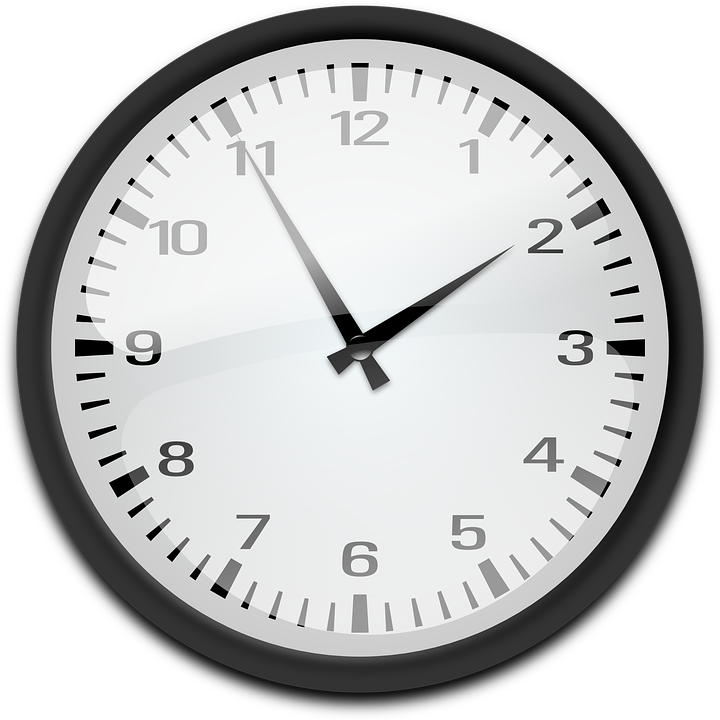 You might not be using hands-on treatment, but you can provide on-demand, high-quality care much more quickly than brick and mortar clinics. This will set you apart as a clinician, and attract the type of patients who seek that on-demand type of care.
How to become a telehealth PT
If you're a licensed PT (or PTA), you can practice telehealth. You can join one of the emerging telehealth provider practices as a therapy provider, or you can launch your own telehealth PT practice by using telehealth software and doing your own marketing.
Here's what you need to know to land telehealth physical therapy jobs:
1. Know the telehealth PT companies that are hiring
Here are some companies I know of that offer telehealth physical therapy jobs. I update this list frequently, so you might see it changing as companies shift, change names/practices, etc. If you come across any others, please let me know in the comments below!
(Please note that payment structure varies widely for these roles, and most telehealth companies are new, so you are unlikely to find full-time work with them. Also keep in mind that some companies employ therapy professionals to provide PT, while others have structured their models around providing wellness or maintenance services—so this might impact your earning potential. It's always wise to read any contract carefully before signing up!)
2. Fix up your resume and cover letter
You'll want to really beef up any clinical experience you have, as well as any experience using technology, educating patients/mentoring SPTs, etc. Ensure your resume and cover letter are free from typos, as you'll be relying on e-communications more than ever as a telehealth PT. You'd better make yourself look good. 🙂
Telehealth-friendly keywords to include in your resume include:
Deliver
Communicate
Collaborate
Liaise (This shows you can communicate well, and can spell "liaise" and "liaison" correctly!)
Interpret
Specialize
Remote
Technology
If you're experienced in SFMA, McKenzie Method, or any other functional movement screens, definitely highlight that on your resume. Specific ther-ex and differential diagnosis con-ed training will also help.
3. Get licensed in as many states as possible
Again, you can always sign up for the PT compact, which will make it easier to treat in more than one state.
4. Be prepared to understand and sell your abilities
Telehealth PT is all about delivering quick, exceptional care, assessment, and patient education over e-communications. Be prepared to sell that fact during your interview.
Here's what you need to know to become a solo telehealth PT practitioner:
1. You'll need to pick a good telehealth PT platform.
Some of the following organizations offer software solutions for PTs:
2. You'll probably need to establish a niche
You can take a patient population niche approach:
Dancers
Runners
Cyclists
Gymnasts
Young moms, etc.
You can also take a specialty niche approach:
Ortho
Neuro
Injury-specific, etc.
3. You'll need to determine whether you want to be cash-based or collect insurance
Generally speaking, you'll have an easier time being cash-based.
There is no comprehensive list of third-party insurances that reimburse for physical therapy telehealth services.
Private pay insurance companies often want a written explanation of why telehealth was used, so always keep a record of why telehealth was used.
Currently, there are no telehealth codes specific to physical therapy. Many CPT codes require direct one-on-one patient contact, so telehealth services may not be covered unless there is an agreement with the payer. *An addendum is often required to be added to the CPT code to denote service was provided through telehealth.
Medicaid does support aspects of telehealth (with varying reimbursements) in all 50 states (and D.C.) except for Massachusetts, Rhode Island, and Utah.
With the uncertainty and hassle of keeping third-party payer information straight, cash-based telehealth PT just makes more sense for now. As things develop and change, accepting insurance may make more sense for solo practitioners.
4. You should definitely consult with a telehealth PT compliance professional
Because of the nuances involved with adopting telehealth so early in the game, it is always a good idea to consult with a telehealth physical therapy expert—notably, one who understands legal and internet technology (IT) considerations.
Nancy Beckley, MBA, CHC is a recreation therapist-turned rehab compliance expert. She founded Nancy Beckley and Associates, which works with rehab practices nationwide to ensure compliance across the board. She explains that, given how new the telehealth world is, it's especially important to understand whether the platforms you're using are HIPAA compliant, what types of safeguards exist when a data breach might occur, and whether your practice methods are in compliance with state and national practice laws.
---
Rules, regulations, and legal considerations of telePT
One of the most common questions I hear about telemedicine is regarding its legality. We've covered quite a few of the rules and regulations above, but it's always good to have an attorney weigh in. 🙂
If you're asking, "Is telehealth physical therapy legal?" you're in luck. I was able to speak about teletherapy with attorney Erin Jackson, Managing Partner of Jackson LLP Healthcare Lawyers. She is extremely passionate about providing this alternative practice setting for PTs, and was eager to weigh in.
Insurance companies may have requirements—distinct from legal requirements—concerning the frequency, duration, and type of visits that can be conducted via telehealth.
It's crucial that providers using telehealth have an up-to-date HIPAA privacy policies and procedures manual. The greater a provider's reliance on technology, the greater the risk of breach.
Some states have legislation or regulations which speak to telehealth issues.

Check with your state legislation on direct access considerations.

Many states have an in-person visit requirement for telehealth-based provider-patient relationships, meaning that it may not be possible to operate a fully telehealth-based practice.
A PT is still held to the same scope of practice and duty of care. If you can't offer the same caliber of treatment, the same attention to detail, and the same assessments of functionality as you offer to in-office patients, then telehealth isn't appropriate for that patient.
The laws surrounding telehealth often lag behind technology, patient demands, and provider capabilities.That's why it's essential to stay on top of legal compliance.
What about Medicare?
Medicare does not currently reimburse for telehealth physical therapy treatments.
Because Medicare doesn't allow PTs to render telehealth-based care, Medicare patients are off-limits for anything but in-person visits at this time. Because PTs can't opt out of Medicare, this actually means that PTs remain bound to the mandatory claim submission rule, and thus can't render PT services to beneficiaries via telehealth, regardless of how the patient is paying.
Telehealth laws vary across states, so knowing your own state's requirements is essential. Jackson stresses the importance of staying on top of legal compliance, so practitioners should always run their plans by a healthcare attorney familiar with telehealth issues first.
Additional education needed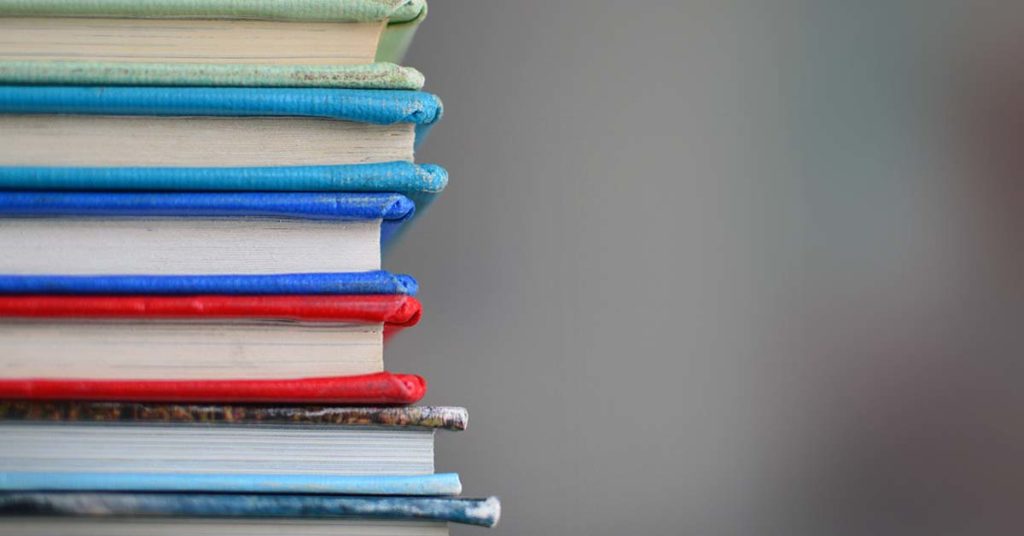 Technically, you don't need additional education to become a telehealth physical therapist, but certain skills will make you a much more effective remote therapist.
Examples of helpful training include:
Many companies look for therapists who can demonstrate a commitment to evidence-based care. Basic educational strategies and treatment with exercise prescription can help many patients feel better.
Career paths for the telehealth physical therapy professional
Because telehealth PT is such a new career niche, only time will tell us what common career paths will be.
Here are just a few that we're seeing:
Telehealth PT → lead telehealth therapist → virtual rehab manager (which will likely include a strong customer success angle)
Telehealth PT with niche focus → solo telehealth therapist with niche independent practice → sell clinic to larger clinic
Telehealth PT → telehealth consultant→ program manager
Telehealth PT → clinical trainer → training manager
Telehealth PT → clinical trainer → sales specialist → sales manager
Another thought is to parlay that tech experience into entrepreneurial endeavors, or work for a digital health company as a clinical trainer or implementation specialist.
What do telehealth PTs get paid?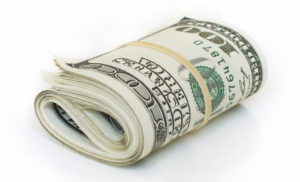 Most teletherapists are currently practicing on a cash-based model. You can set your own rates, so the sky may be the limit.
However, if you wind up working as a staff physical therapist at a telehealth company, experienced clinicians can probably expect anywhere from around $50-75/hour, as you won't have the overhead costs at a traditional clinic.
Virtual physical therapy in larger systems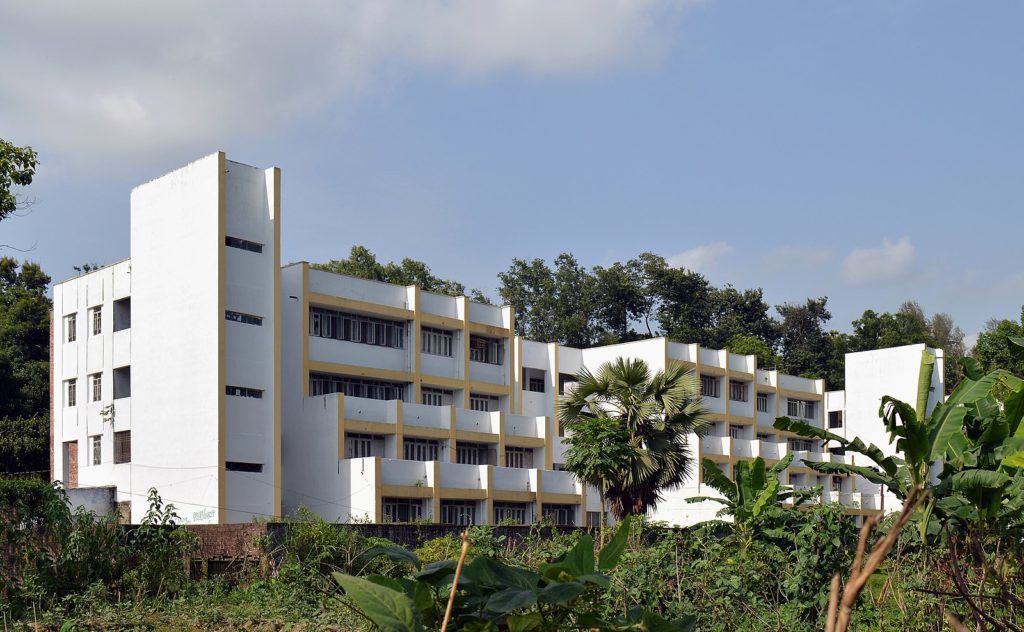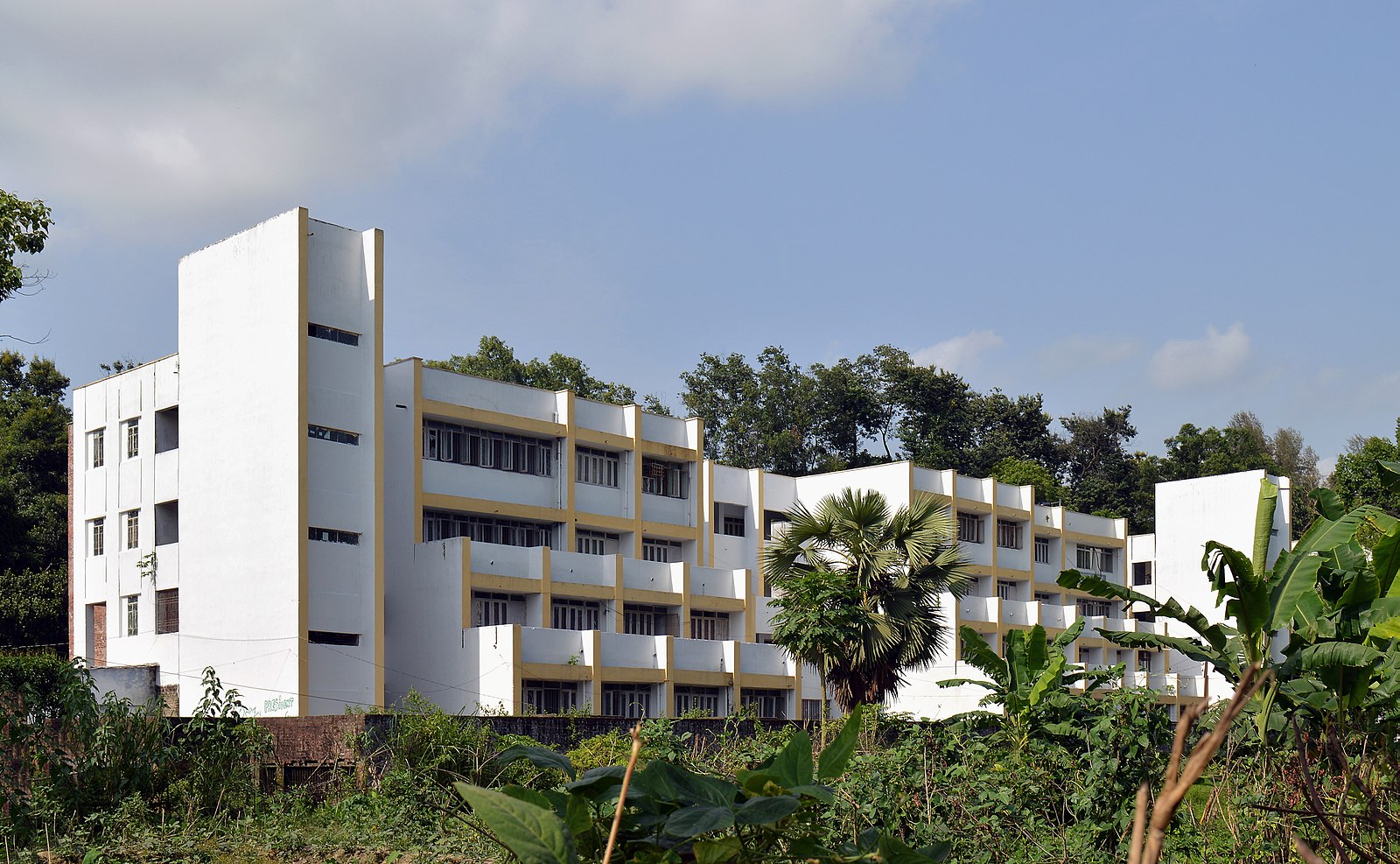 Telehealth PT will likely be adopted—albeit slowly—by large hospital corporations.
Devra Sheldon, PT, MSPT, NCS works at Schwab Rehabilitation Hospital (part of Sinai Health System) in Chicago. She has been looking into telehealth as a tool for better management of low income populations who have numerous barriers to care.
Traditionally when using telehealth for access-related issues, it is presumed that this means rural settings. Federally Qualified Health Centers(FQHCs)/Community Health Centers(CHCs) are in urban settings typically serving minority populations. These populations tend to have numerous barriers to care. This contributes to higher no-show and cancellation rates. In light of this, telehealth could be leveraged to provide better patient care and improve outcomes, as well as improve revenue by reducing the missed billing of a last minute cancellation.
Sheldon is hopeful that hospitals will eventually negotiate with payers and get the ball rolling on insurance reimbursing telehealth for therapy. As an employee of a low-income hospital, she spends a lot of time on the phone and emailing with patients. This time is not reimbursed, even though it's valuable care.
She believes this time could easily be transitioned to either a synchronous or asynchronous format, and that using telehealth in FQHCs can really help manage the barriers to care that lead to missed appointments, reduced outcomes, and the resulting loss of revenue.
I believe Telehealth could be very valuable with not just low-income patients, but all patients with persistent pain by evaluating flare ups, reviewing self management strategies, pacing and more.
Some parting thoughts from early adopters of telehealth physical therapy:
Sarah Harlow, PT, DPT, owner of TelePTnow
Our world is moving quickly away from traditional nine-to-fives, and the generations ahead are going to demand the same flexibility in healthcare. Patients want this. Why not provide a service that meets their needs?
Melia Rosen, DPT, owner of Therapy Solyoutions
Telehealth challenges you to think on your feet, constantly adapt to the patient's environment and USE YOUR BRAIN! Furthermore, it opens up many doors to patients and employers to conveniently access healthcare professionals. Telehealth is a gold mine right now. This is where the future of physical therapy will be in the next 10 years, so now is the time to jump out of the comfort zone of the clinic and create something bigger than ourselves.
Raj Padalia, PT, DPT, owner of Zazen Physical Therapy and Pain Relief
I am a firm believer in meeting the consumer where they are, and as of now, everyone's on their phones. Leveraging telehealth will expose our profession to the eyes of the general public in ways we've never experienced in the past. Being at the forefront of telehealth in PT is scary as there are no set rules, no precedent to follow, but this is also what makes it very exciting.
Jon Herting, PT, DPT, CSCS, ACSM CE-P, Cert DN, DNSET, USAW, owner of The Training Room and founder of Training Room Talk podcast.
I plan to use telehealth as an extension of my current brick-and-mortar practice, and I am looking forward to seeing how I can meld the two to promote even better outcomes and expand my business!
Additional resources:
Still want more information about telehealth physical therapy? Here are some great resources for continued learning!
Con-Ed/CEUs on Telehealth
***See more telehealth and non-clinical CEUs in this article ***
General
APTA
Licensure
Education