Today's spotlight is on Olivia Matta, PT, DPT, OCS, CSCS, a Non-Clinical 101 success story and hybrid physical therapist at Kaia Health! Olivia's role is hybrid in nature, and she performs both clinical and non-clinical tasks!
---
This post may contain affiliate links or codes. This won't increase your cost, but it helps keep TNCPT alive, and free of annoying ads! Thank you for your support. 🙂
What is your full name, title, and company name for your current, primary role?
Olivia Matta, PT, DPT, OCS, CSCS; Physical Therapist at Kaia Health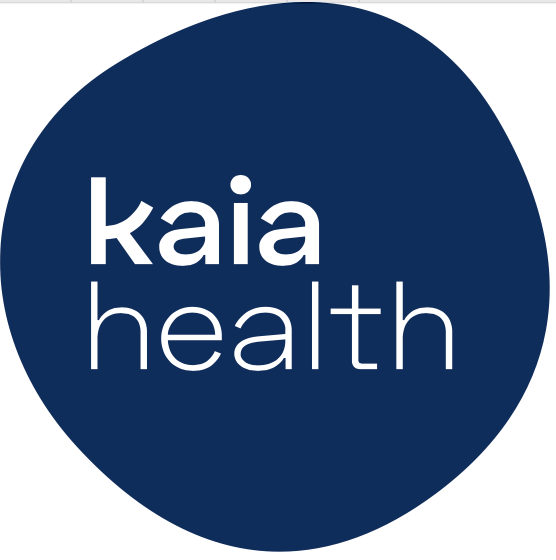 Where are you located?
NYC
Where did you go to PT school, and what year did you graduate?
University of Southern California, 2016
What did you do when you first finished school, and for how long?
I worked in a newly built outpatient PT/OT clinic in Los Angeles for one year.
In what setting(s) did you work, and what types of patients did you treat?
I've worked primarily in outpatient orthopedics/sports, but I did see some patients with neurological conditions such as Parkinson's, MS, CVA, and vestibular conditions.
However, the practice "models" were diverse including a hybrid POP, a PT-owned company, a corporate PT company, and a multidisciplinary wellness practice.
What did you enjoy about your early roles? What didn't you enjoy?
Besides gaining experience and getting to work with so many great patients from various walks of life, I liked working in different practice models and seeing the pros and cons of each.
At the same time, I felt constrained in the clinic in regards to my work schedule, productivity requirements, inflexibility to new ideas and change, and limited salary potential. It was also frustrating to not be able to truly provide the best care due to some of the factors listed above, in addition to insurance limitations and/or high financial costs for the patients.
What else have you done since then, prior to your current role?
I worked for a digital health start-up providing telehealth PT services to patients with musculoskeletal conditions.
When and why did you decide to do something non-clinical?
In the first year of the pandemic, I was furloughed for four months from my clinic job. During that period of time, I was trying to figure out what positions were available that could leverage my skills as a physical therapist AND could serve as a consistent source of income not affected by something like a pandemic!
I discovered The Non-Clinical PT and this opened up a whole new world for me. There are so many opportunities available that clinicians can tap into and grow, both personally and professionally.
What are you doing these days?
I'm currently working as a physical therapist at Kaia Health, a health technology startup. This is a hybrid role, where I'm performing both clinical and non-clinical tasks.
How long have you been in your current role?
I started in August of 2022.
What do you wish you would've known before going into this role?
There's nothing in particular that I wish I would've known since I've had previous experience working in a startup environment, but I always remind myself to roll with the punches and expect to learn something new, every day.
Did you get any special certifications or training along the way to help you get into your current role?
I took Non-Clinical 101, which was a great course! I highly recommend it for anyone considering non-clinical positions or wanting to expand their horizons.
There is a lot of valuable information in the course and I believe it assisted me when evaluating various roles and going through the application process.
How did you find your job? Did you apply or find it through a connection?
Through LinkedIn! It was posted in one of the non-clinical groups that I'm a part of.
Did you do anything special to your resume and cover letter to land the job as a hybrid physical therapist?
I didn't make any large changes to my resume and cover letter, but I did use some tips I learned from Non-Clinical 101.
I highlighted my previous experience and skills working in a startup in a virtual setting, my multi-state licensure, and my clinical expertise.
The bottom line is to tailor your resume and/or cover letter to the role you're applying for.
What was the interview like for the role?
There were a series of interviews with several members of the clinical and operational teams. Like most jobs, they really wanted to know if I was a good fit for the company and their mission.
How have people reacted to you taking on a hybrid PT role?
Most people have been supportive! I will say that many people outside of the clinical world (and even some clinicians themselves) get confused when I tell them I do telehealth PT but that's a conversation for another time. 🙂
What's a typical day or week in the life like for you as a hybrid physical therapist?
Interacting with app users (patients), collaborating with members of the clinical and cross-functional teams, and supporting operations.
What are some of the rewards of your role? What are the biggest challenges?
I love being able to communicate and work with others who have different backgrounds and roles within the company. It's also nice to have a combination of clinical and non-clinical work, so there's variety in my day-to-day schedule.
Finally, I am lucky to be working for such a forward-thinking company with great people looking to make big changes in the healthcare system.
Everything can change quickly in a startup environment, but this makes things exciting and challenges me to continue to be flexible and open-minded.
How did your clinical background prepare you for this role? Which skills transferred?
Since I'm still involved in clinical care, I would say most (if not all) of those skills transferred.
However, my proficiency with technology and ability to quickly learn new technology/software has been a plus. In this role, it's important to be adaptable to change, have good problem-solving skills, and work well in a team environment.
What type of person do you think would do well in a hybrid role?
Someone who is open-minded, flexible, a team player, innovative, good with technology, and comfortable communicating with others and providing care virtually.
Do you work remotely or onsite?
This is a 100% remote physical therapy job, but I go into the office a couple times a month to get a change of scenery and to meet with coworkers who are local to NYC.
Did you read any books, take any courses, or do anything special overall to get you where you are today?
I've taken a few courses through MedBridge, the CPTA, and the IPTA about telehealth.
What is a typical career path for someone in your role?
I'm not sure there's a typical path! I know this is sometimes cliché, but it's all about the journey.
I've also frequently heard to start with your end goal and then work your way backwards.
What is next for you? What are your high-level career aspirations?
I'd like to continue to grow in the digital health and/or telehealth space. I love technology and the potential for advancements in healthcare by utilizing it.
What would you like to change most in your profession, and why? How would you propose doing so?
I wish we were better about promoting ourselves and showcasing what we have to offer.
We should be a key player in global healthcare decisions and it would be great to see more PT/OT/ST clinicians (myself included!) represented on those boards and committees.
What career advice would you give yourself that you wish you had during school?
You might think you already know what you want to do, but you don't always know for sure until you try things out!
What would you teach to today's graduate students in your profession, if you had the opportunity?
Explore what speaks to you and sparks your interest. Try not to let others' expectations of what they think you should be doing totally influence you.
Finding a good mentor that facilitates your discovery and growth can also be beneficial.
Do you have any special advice for others who want to follow in your footsteps?
Stay positive, keep an open mind, and persevere. You never know when an opportunity will pop up that's a great fit for you, your personality, and your skill set!