Rehabilitation can be physically and emotionally demanding. The highs may be higher than any other job, but the daily grind can wear on you—and many of us find ourselves wanting a change from going into the clinic or hospital each day. PT, OT, and SLP professionals work our tails off, so when we see "work from home" policies in other industries, we get a little jealous!
And then we start wondering if we can do the same…
Until fairly recently, as much as we might have loved the idea of working remotely—the thought of actually using our rehab skills to work from home would have been ludicrous!
However, work-from-home jobs for physical, occupational, and speech therapists are not only out there—they're growing in popularity!
I wrote this article to help you explore the top five remote PT/OT/SLP career paths. For each career path, we'll cover:
What the career path is (what type of remote physical therapy
Pros and cons of that type of work
How to get started in that type of role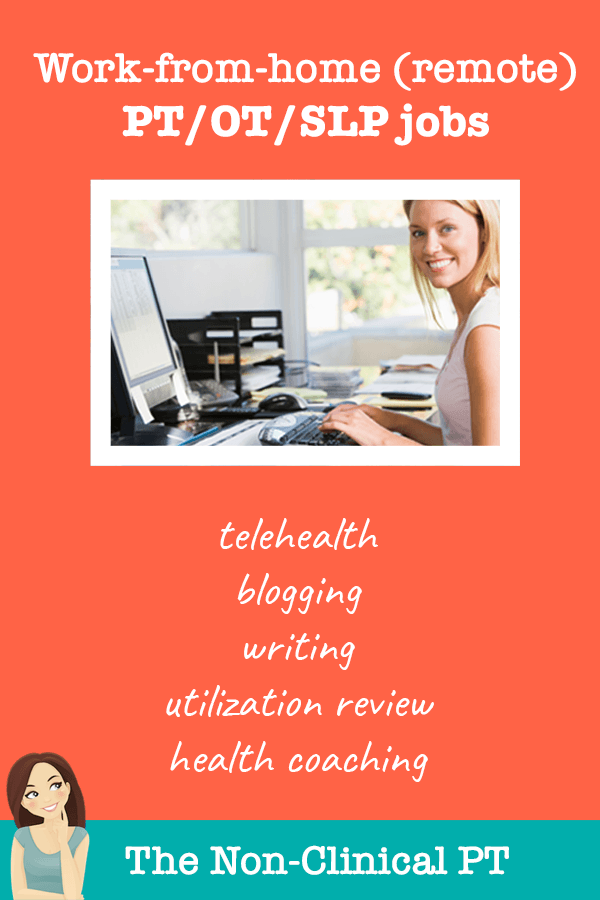 Top 5 work-from-home (remote) jobs for therapy professionals:
1. Telehealth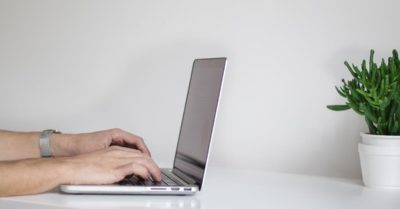 Telehealth PT, OT, and SLP are all skyrocketing in popularity, and with good reason. While some markets are saturated with therapy providers, there are still huge swaths of the nation that are underserved by rehab professionals. Telehealth enables providers to reach those underserved populations, and it also lets them focus on what they do best: educate. Plus, telehealth providers can do this without the physical burden of direct patient care.
More and more companies are emerging with solutions to help practitioners practice remotely in two different ways: independently and by joining established teletherapy companies.
While at this time, there aren't many formalized rules and regulations about providing teletherapy, things are trending in that direction. More and more states are joining the PT license compact, which provides reciprocal licensure for therapists licensed in member states. I should note that telehealth PT providers must treat patients who are located in states in which the practitioner is licensed.
Pros
Opportunity: Anytime you enter a field in its early stages, there are tons of opportunities to grow professionally. Even if you enjoy the idea of telepractice, you might find that you want to pursue a leadership role, such as a clinical program manager or director of operations job, within the telehealth world. Companies are so new that there are plenty of ways to stand out and rise quickly through the ranks.
Easy transition: As long as you're comfortable providing care without relying too much on manual therapy, you'll make an easy transition into the world of teletherapy.
High hourly pay: Teletherapy jobs are known for offering high hourly pay, which is great if you're looking for a lucrative PRN-style role. There's a caveat, though—it's challenging to find a full-time, benefited telehealth rehab role at this time.
Cons
Reimbursement concerns: Medicare does not currently reimburse for remotely delivered therapy services. However, some payers do. As we all know, insurance is frustrating and confusing—but many of us are still stuck in the model of relying on it. Until cash-based therapy becomes the norm, or Medicare leads the way with reimbursements, this will continue to limit how quickly this niche grows.
Inconsistent hours: Because it's uncommon to be reimbursed as a telehealth rehab provider, telepractice comes saddled with many of the same challenges of many cash-based rehab businesses, with the biggest being patient acquisition. Telehealth caseloads can be be feast or famine, but often err on the side of famine, so don't expect to have a packed schedule at $70+/hour.
Benefits are rare: As noted above, finding a full-time, benefited position in the telehealth world is quite rare. That is, of course, very likely to change in the future, once more rules are established and reimbursement is more standardized.
Assistants don't have many options: While this is likely to change, at this point, assistants have precious few opportunities to practice remotely. It's sad and frustrating—but will hopefully improve as teletherapy becomes more commonplace in the rehab world.
Best places to find telehealth PT, OT, and SLP jobs:
Non-Clinical Networking & Jobs for Rehab Professionals:

This is my FREE job seekers' Facebook group. Join!

Virtual Vocations: This site has a surprisingly impressive selection of telehealth PT, OT, and SLP roles. At the time of this article's writing, I would recommend this over FlexJobs (its main competitor).
Companies' own websites. You'll find roles on sites like indeed, but the competition is fierce. You're better of setting reminders on companies' sites so you're alerted early and get first dibs. I've linked an article below, where you can see listings of telehealth PT companies hiring therapists.
» Learn more about telehealth in my article: Telehealth Physical Therapy: Everything You Need to Know and in this article I wrote for OT Potential, Telehealth Occupational Therapy. Read about tips for providing effective school-based telehealth in this guest post.
2. Blogging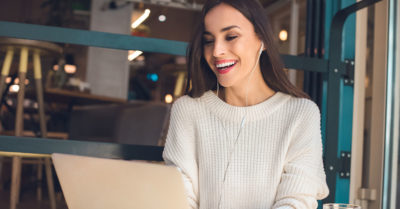 If you enjoy reading sites like The Non-Clinical PT, Pink Oatmeal, OT Potential, or Seniors Flourish, you're a blog enthusiast! And, if you happen to enjoy writing and have a bit of an entrepreneurial edge to you, you might really enjoy the freedom and flexibility of working as a therapy blogger.
I'm partial to this career path because, as you probably imagine, I make a significant chunk of my income from blogging, where I sell online courses to help you build your non-clinical career.
Blogging is extremely enjoyable, and I have never felt so fulfilled in my career as I have since launching The Non-Clinical PT. But, blogging also comes with its fair share of challenges.
Pros:
You're the boss: Being your own boss is so liberating. Nobody is going to give you the stink eye if you spend all morning in an adult onesie with your cat in your lap. (I'm not saying I do this…but I'm also not saying that I don't do this :))
Assistants can blog: Sometimes, assistants can get frustrated by the lack of opportunity in the non-clinical world. But assistants make great bloggers, and they're often in a better position financially because their education was cheaper than "full therapists." This allows them to invest more money into growing a website and experimenting with new sources for revenue.
Income is passive after a certain point: Whether you're earning income via affiliate partnerships, course or product sales, or advertising, after your initial setup, you often can sit back and relax a bit. Sure, you still need to advertise and create campaigns to drive income, but it's a great feeling to see "course purchase" or "product sale" pop up when you haven't touched your computer all day.
Cons:
You're the boss: Yep, what can be seen as a pro is sometimes a con. If you're like me, and you're the collaborative type, it can be a rude awakening to realize all decisions sit squarely on your shoulders. That means that all successes are yours, but so are all failures. It also means you need to be a self-starter or your blog will collect more dust than Miss Havisham's piano.
Monetizing takes time: Blogging is fun, but it's less thrilling when you realize you're eating ramen for the twelfth day in a row! One of the biggest challenges of running any online business is figuring out how to generate income. Some blogs make money from affiliate marketing, while others make money by selling ad space. And then you have the blogs that offer memberships, products, CEUs, and business coaching/mentorship.
---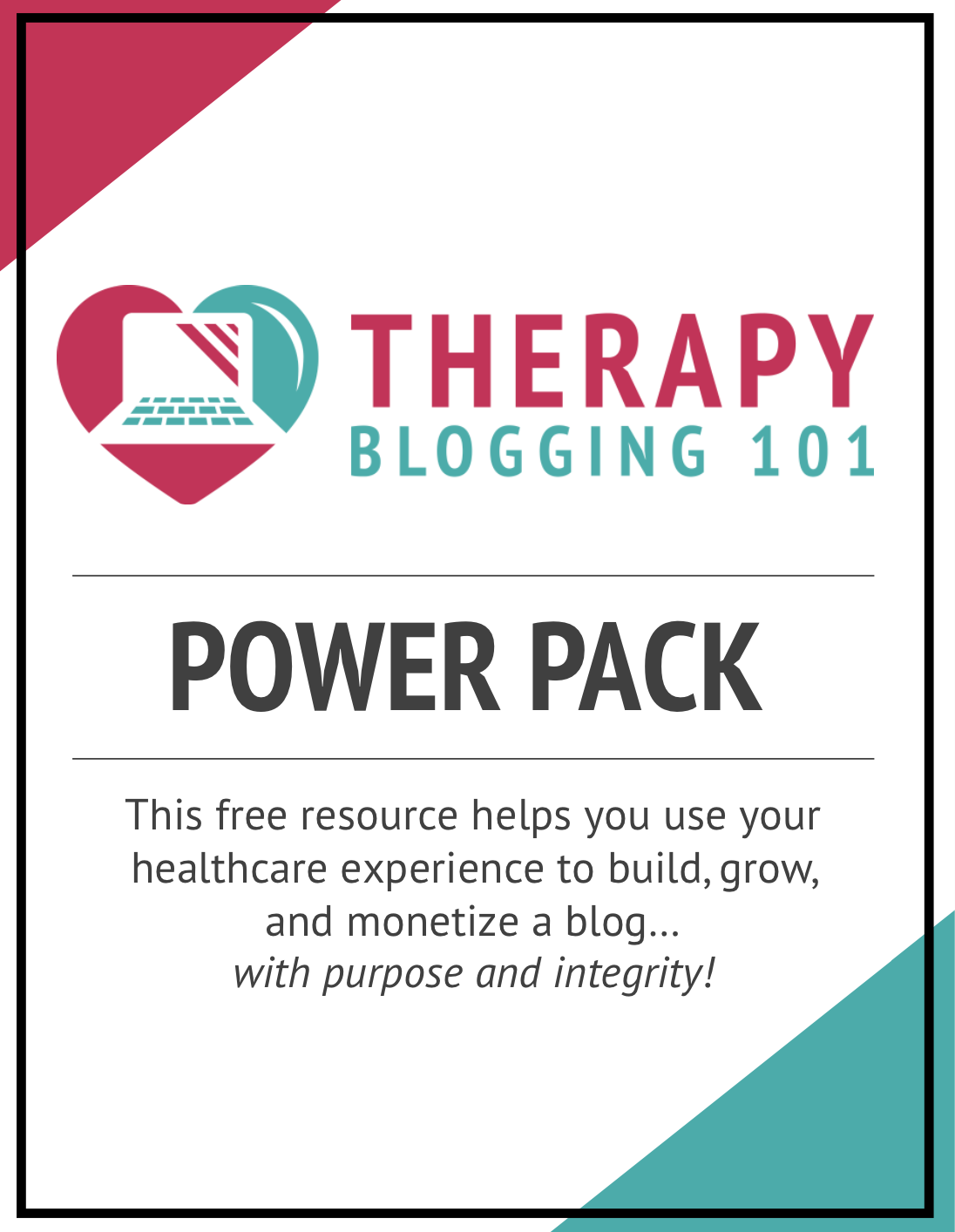 ---
3. Utilization review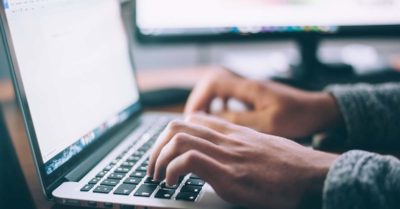 Utilization review (UR) careers are gaining popularity. These professionals are responsible for reviewing therapy usage and ensuring providers are delivering evidence-based, efficient care. Clinical review specialists don't always work from home, but quite a few do, especially after a trial period of working onsite. With all the insurance fraud out there, many therapists find these roles to fulfill their desire to reduce waste in healthcare.
Pros:
Using your degree: Sometimes, there's a guilt or fear associated with doing work that doesn't directly require a therapy license. When you're in UR, you definitely use that rehab degree to its fullest—without physically working with patients.
Improving standards of care: Most of us have worked in sketchy facilities that really do take advantage of insurance companies. If you're sick of seeing fraud and waste go unchecked in healthcare, being a clinical reviewer could be a great fit for you.
Predictable hours: UR jobs tend to run on very predictable schedules, at least as far as virtual physical therapy jobs go. Unlike some work-from-home physical therapy jobs, you typically know you'll begin and end work at a set time each day, which is really appealing!
Cons:
Negative connotation: Some therapists look at you askew when you mention you're going into utilization review. That's because it can be associated with denying care. In reality, a lot is invested into companies' teams of therapists, who stay up-to-date on best practices and help determine what constitutes appropriate care.
Can be repetitive: If you're the type who craves variety, you might find the repetitive nature of UR and clinical documentation review a bit boring.
Very few opportunities for assistants: While assistants used to be more involved in the UR world, things are changing. These days, it's pretty rare to find a UR job that will consider assistants, which is really a shame.
Best places to find utilization review PT, OT, and SLP jobs:
» Learn more about utilization review careers in my article: Utilization Review Careers: How to Get Started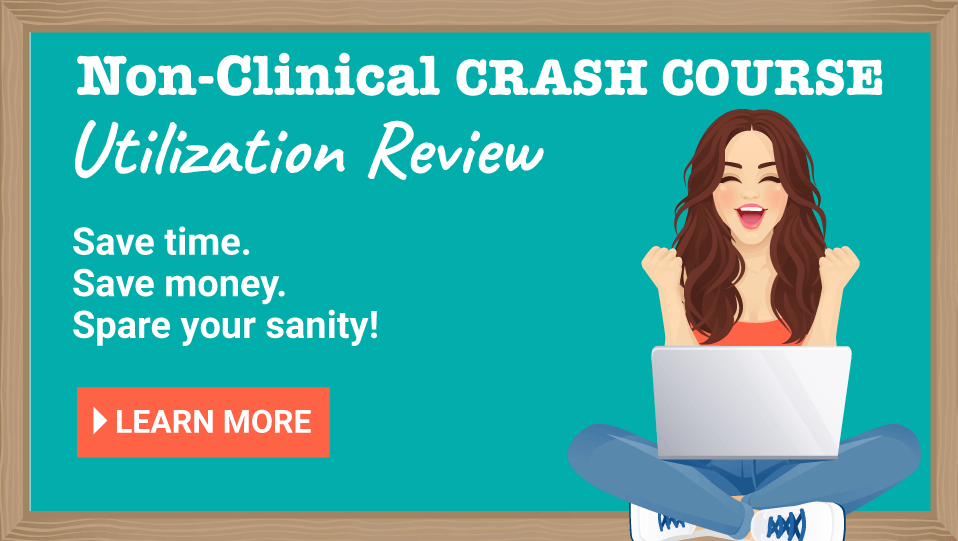 4. Writing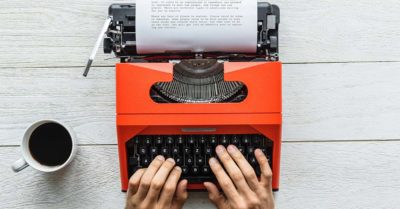 I didn't include this in the same section as blogging because writing and blogging are really two different career paths. Blogging involves far more than writing, such as keyword research, marketing, and figuring out revenue streams—not to mention staying ahead of competitors (and having competitors at all can be an uncomfortable experience for collaborative types).
Writing, on the other hand, is purely about writing. It's all you do. You can get away with blogging if you enjoy, but don't love, writing. That's because your time is spent on other tasks beyond creating articles.
However, in order to build a successful career as a health or medical writer, you need to LOVE writing—and be really good at it. But it's VERY possible!
Pros:
Flexible: Most writing jobs, even full-time, salaried ones, allow plenty of flexibility in your schedule. You'll likely be able to work from home at least part of the time as as writer. You can also do a PT/OT/SLP side hustle as a writer pretty easily!
Full-time jobs abound: Once you prove yourself as a talented writer, you should be able to land a full-time role as a health or medical writer without much difficulty.
Easy to leave healthcare altogether, once established: At one point, I was SO over physical therapy. I had been a physical therapy writer for a long time by then, and was ready to try something new. I wound up working full-time at an ad agency, and was truly able to detach myself from healthcare, which was honestly a really nice change.
Cons:
Can take awhile to start earning good money: You might spend a lot of time at the beginning writing for free (or low pay), just to get your name out there as a talented and reliable writer.
Can be tough to make the plunge: Unless you're quite fortunate, you'll likely have to gradually transition out of patient care and ease into writing. This means starting out freelancing before you land a full-time gig (assuming that's what you want: full-time work).
Can get boring: One of the reasons I love blogging instead of being a full-time employed or freelance writer is that, as much as I love writing, it can get boring day-in, day-out.
Best places to find PT, OT, and SLP writing jobs:
Non-Clinical Networking & Jobs for Rehab Professionals:

Join my FREE job seekers' Facebook group, where you can find remote physical therapy, OT, and SLP jobs each Wednesday in the weekly jobs thread!

Companies' websites. You'll find roles on sites like indeed, but the competition is fierce. You're better of setting reminders on companies' sites so you're alerted early and get first dibs.
Staffing agencies: If you live in a large city, consider working with Aquent or Creative Circle, both of which boast a good selection of health content writer jobs. These are contract roles, though, so you likely won't get benefits unless you consistently work 32 hours per week for a few months at a time.
Glassdoor and LinkedIn: When I was working as a professional health content writer, I found the best benefited, full-time jobs on Glassdoor and LinkedIn.
» Learn more about making a career from writing in my article: How to Become a Health Writer (for PT/OT/SLP Professionals)
5. Health coaching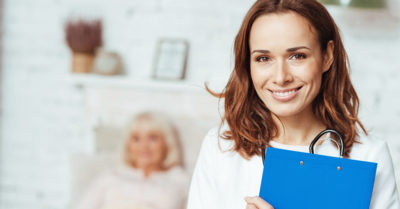 If you enjoy educating and motivating others, becoming a health coach is one of the best virtual job options around. Your pay can vary widely in these roles, but they're exploding in popularity, and most involve working from home!
Pros:
Helping: For those who love educating, motivating, and helping others—but need a break from the physical burdens of patient care—health coaching is an excellent fit.
Career growth: With increased focus on wellness and preventative medicine, health coaching is on the rise. This means more jobs, as more and more organizations are employing health coaches to keep their employees well.
Stability: You'll often find roles that provide full benefits packages, such as PTO, continuing education support, healthcare, and more.
Cons:
Pay: Unless you run your own health coaching business, you likely won't make a ton of money.
Doesn't leverage your degree: Unfortunately, this type of role doesn't always leverage your existing education or experience as much as you'd hope (see next point).
Might require additional certification: In some jobs you're required to have a specialized health coach certification, regardless of your existing education and licensure.
Non-Clinical Networking & Jobs for Rehab Professionals:

Join my FREE job seekers' Facebook group, where you can find remote physical therapy, OT, and SLP jobs each Wednesday in the weekly jobs thread!

Companies' websites. You'll find roles on sites like indeed, but the competition is fierce. You're better of setting reminders on companies' sites so you're alerted early and get first dibs.
Remote physical therapy jobs (and OT and SLP ones, too) are out there!
You might have people trying to tell you that trying to work remotely as a PT/OT/SLP professional is not an option. And yes, in the past, it was much more difficult. However, with things like telehealth, utilization review, and health coaching on the rise, you have way more options. And if you're an entrepreneur at heart (and you love writing or producing content), don't rule out a career as a blogger. I know plenty of other people who have done this, and you can, too!
Looking for tips on creating a productive workspace? Check out this article by Redfin; it has tons of great tips!