Have you been told that you lack sales experience? Can't seem to make the leap from clinician to sales? Maybe a commission-only sales rep role is for you!
---
You might wonder why someone would choose a commission-only job. Especially if that job was in sales. It feels so risky! So brazen! Yet, these commission-only sales jobs exist, and you've probably seen them pop up in places like:
Job sites like Indeed
Companies' websites
The fact of the matter is that these low-commitment, "free agent" style jobs are great for some people—and not so great for others.
This post may contain affiliate links or codes. This won't increase your cost, but it helps keep TNCPT alive, and free of annoying ads! Thank you for your support. 🙂
We wrote this article to help you learn a bit more about sales careers, and then help you identify whether a commission-only sales job would be a good fit for you.
---
Sales jobs for physical/occupational/speech therapists
Let's back up for a moment. There are all sorts of sales careers out there. We have SO many PT/OT/SLP professionals in our network who work in these positions. It's important to understand the types of sales jobs so you can have a better idea of what types of roles fit your needs.
Sales Specialist jobs for clinicians
There are straight-up sales roles, where your job is to sell and close deals. You might receive leads from various sources, and your job is to take those leads and convert them into sales.
This spotlight on Allan Manuel sheds light on this type of role. (And he has grown and been promoted several times since this spotlight was released.)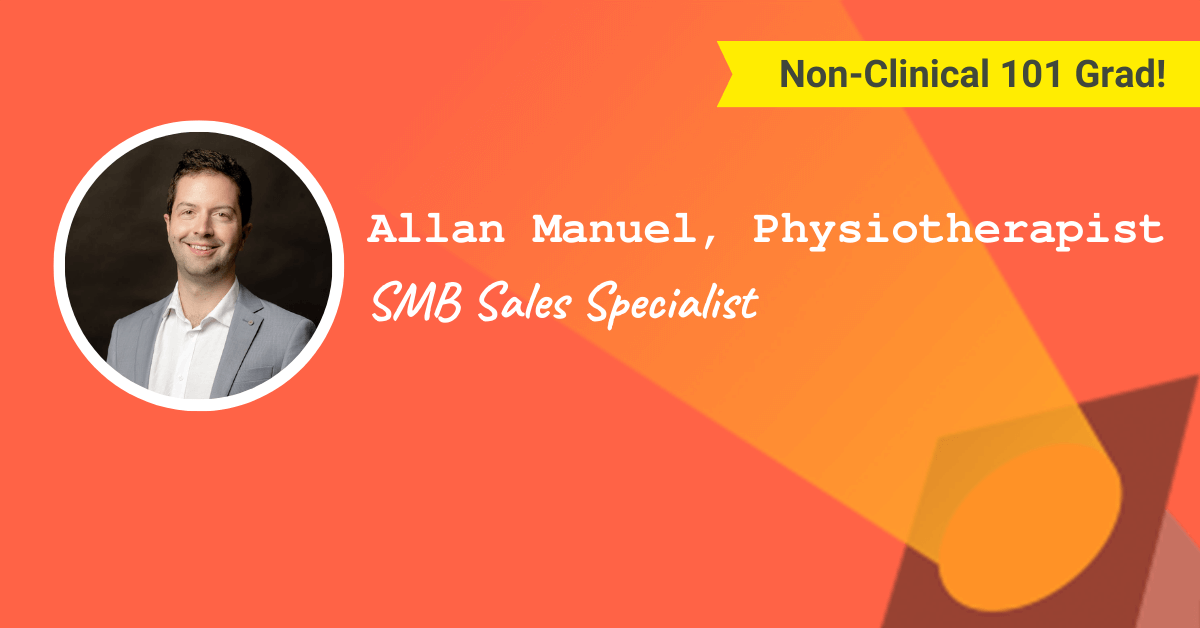 Account executive/account manager roles for clinicians
Then, there are account executive roles, where you are largely partnering with existing clients to ensure they have a good experience with a product or service—and part of your job typically involves renewing existing contracts or doing some upselling.
This spotlight on Dhanya James sheds some light on this type of role. (Dhanya's employer has hired tons of Non-Clinical 101 students, by the way!!)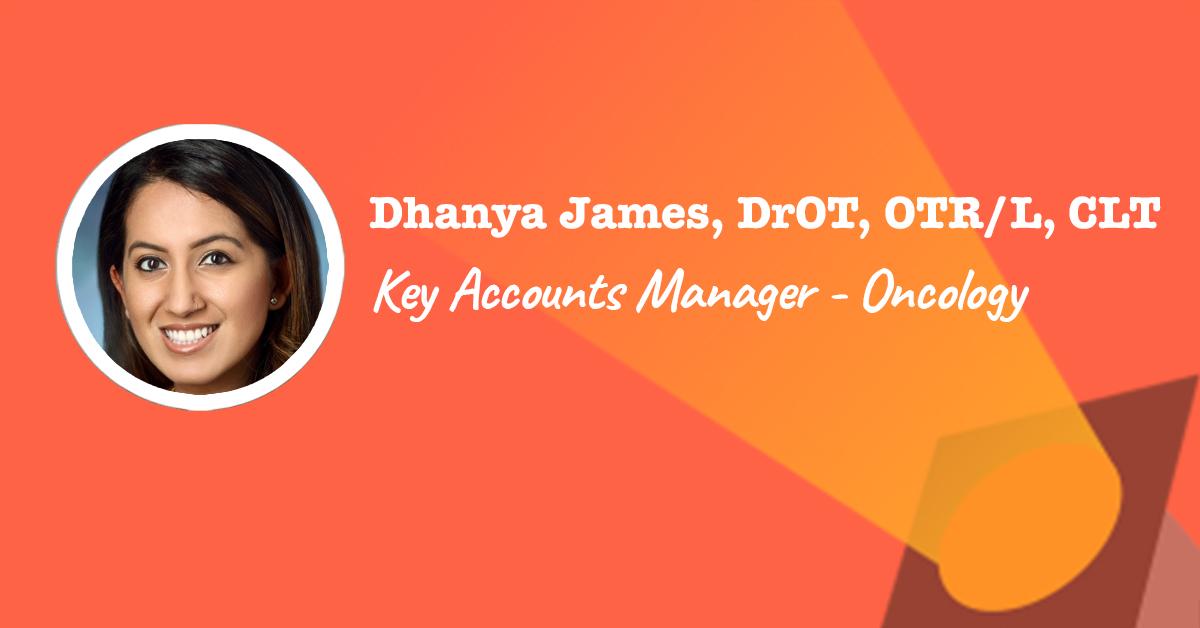 Clinical trainer/care specialist roles for clinicians
Then, there are also clinical training manager roles (sometimes called clinical specialist or clinical manager or care specialist), where you train patients and clinicians on how to use certain devices. You likely have a structure where your job is to sell, but much of this is done by effectively demonstrating and training clinicians and providers on the use of equipment.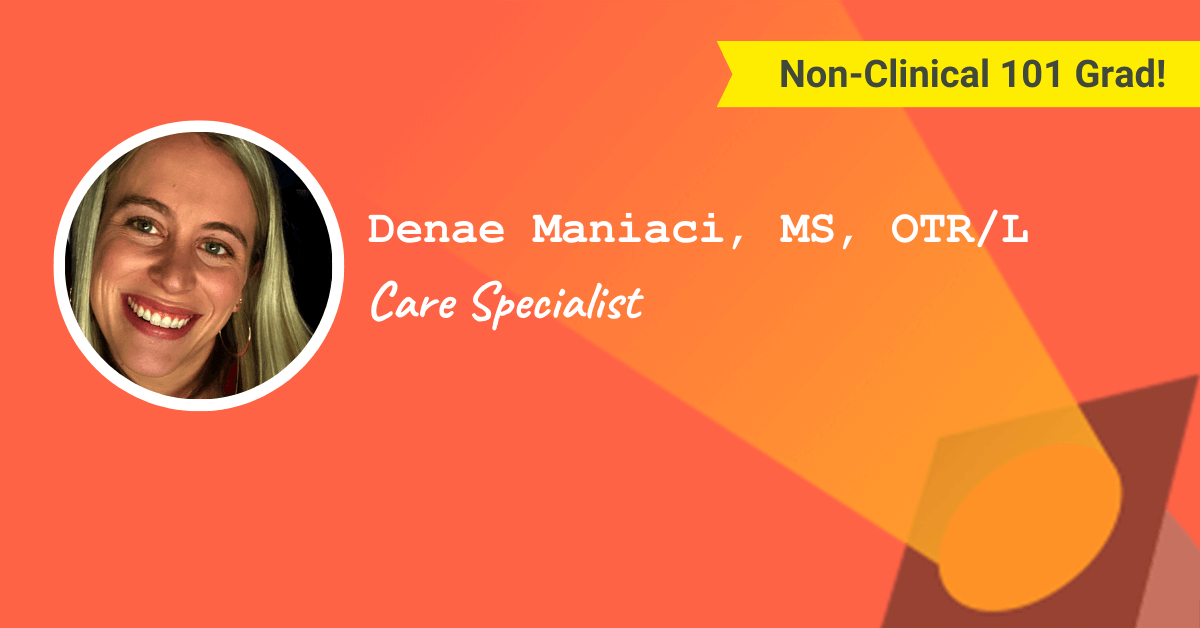 And there are even rehab liaison roles (also known as clinical liaison or clinical rehab liaison), where you are selling patients on the idea of a specific inpatient rehab facility (IRF). These types of roles might fall under the category of "sales" and involve some selling and relationship-building—but your main role isn't necessarily to sell products.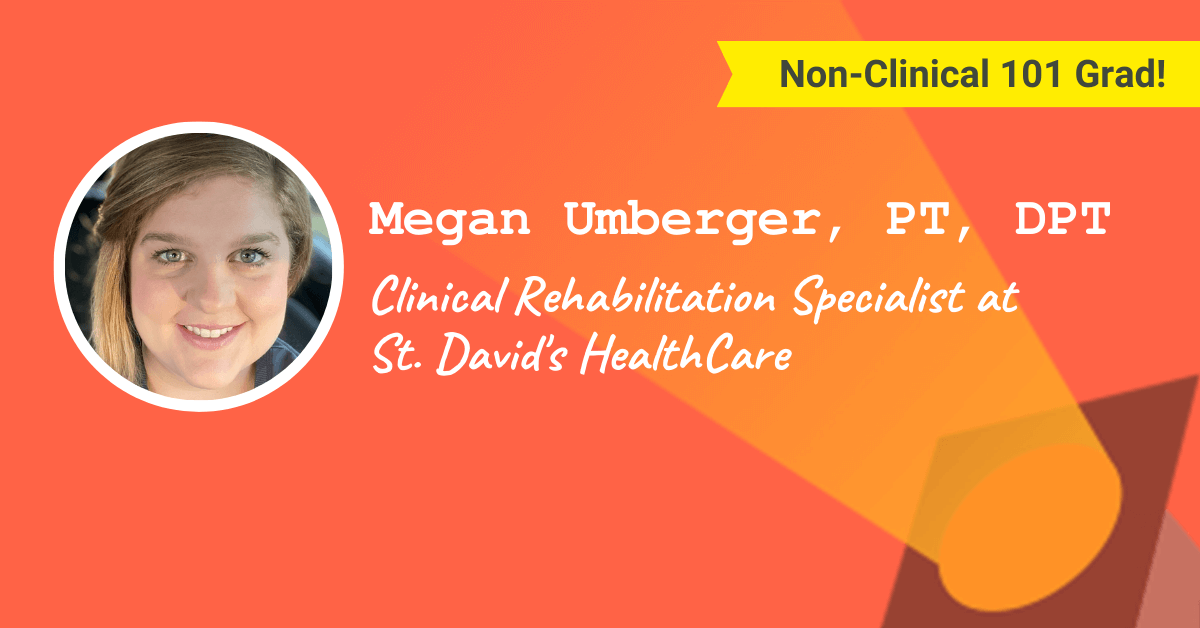 ---
How are sales positions paid? (The two types of sales positions)
1. Full-time, benefited sales roles (W2)
You're probably familiar with the types of sales roles where you earn a base salary, then get commission on top of that. These roles typically come with set territories, official titles, some form of stability, and benefits (like PTO, 401k, etc.).
Such jobs can be found at small and large companies, and they often have formalized training, benefits, mentorship, and all that fun stuff.
This type of job does not mean you automatically get a set pay structure like the one mentioned above. Your pay structure can look wildly different across companies. The main consideration for this type of role is that you're an employee of the company.
Where does the W2 part come in?
W2 simply refers to the fact that you'll be an employee of the company in this type of position. Rather than being a consultant or independent contractor, you're considered an employee, and your employer will withhold your taxes and provide a W-2 tax form at the end of the year.
You'll typically find full-time, benefited (W-2) sales roles like these at companies like:
Stryker
Bioventus
Depuy Synthes
Insurance providers
These roles at large, established companies are tough to land. We teach many strategies in Non-Clinical 101 to give you the best possible shot at landing these roles. Our graduates have been extremely successful!
These more established companies are competitive and often expect you to be connected (referred by a friend or former colleague, which is another way our NC101 alumni network shines).
Some clinicians opt to take sales upskilling programs like the ones we discuss later in this article. These programs can help you become more competitive for this type of role.
Here's a spotlight on a sales rep working at Stryker.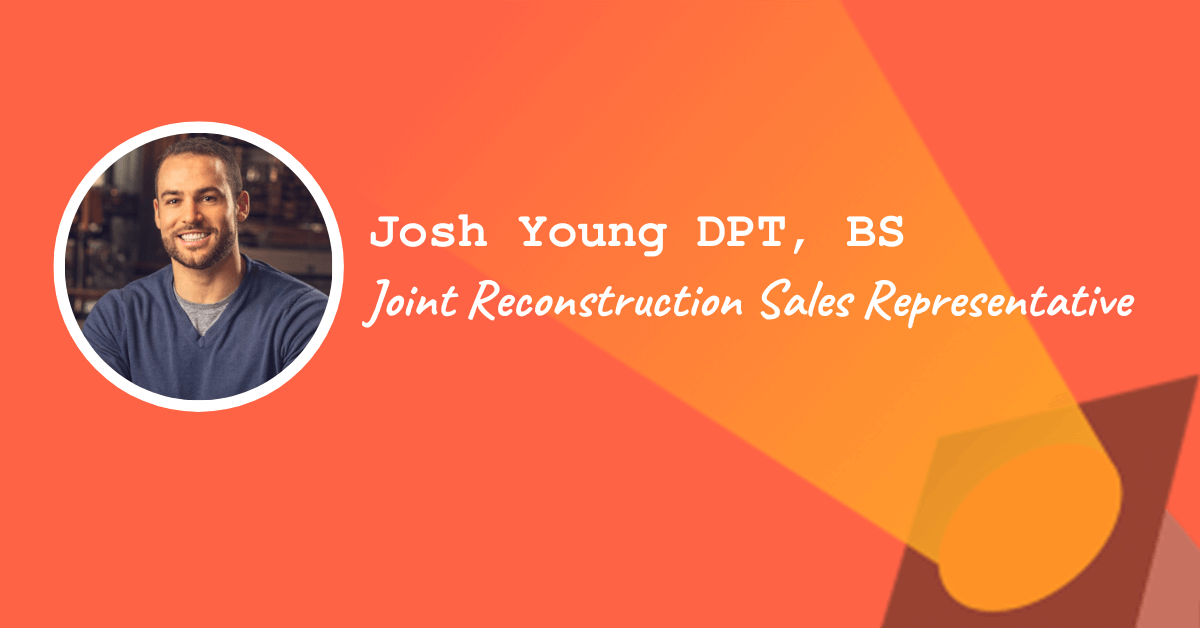 2. Commission-only sales roles (1099)
A commission-only role means that you are paid for the sales that you make. If you make zero sales in one month, you'll get zero dollars. If you make 10 sales, you'll get paid accordingly.
While pretty much all sales roles have some sort of commission structure, some pay a base salary along with commission. Commission-only ones only pay you when you make a sale.
Most, but not all, of these 1099 jobs will only pay you when you make a sale. This makes them lower stress for both the company and for you. You only earn when you sell, so you might not get training of support, nor will you technically be part of the "team" of the company. You're an independent, free agent. Kind of like if you work for yourself and pick up PRN roles at different clinics around town.
Where does the 1099 part come in?
1099 refers to the type of tax form you'll receive. In this setup, the employer/company does not actually employ you. You're working as a contractor, which means you're responsible for withholding/estimating your own taxes. The company will provide you with a 1099 form, which you use in your tax return.
You'll typically find roles like these at the following:
Small, independent DME companies
Here's a spotlight on an orthotic fitter who works in a commission-only job at a small DME company.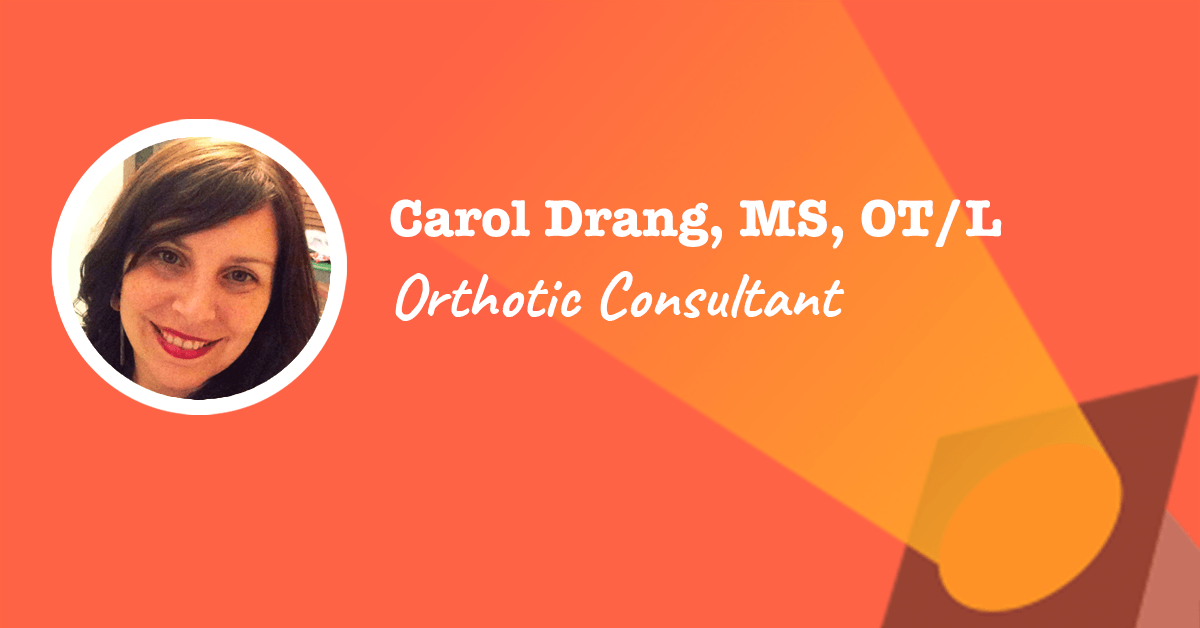 Pros and cons of a commission-only sales role
Pros
There are lots of pros to working in a commission-only role. Here are a few.
Greater financial upside. When you're only getting paid when you're making sales, companies can afford to be more generous with you when you do make those sales.
Flexibility. Don't quite want to give up your clinical gig? Building your online business or cash-based business that you want to nurture while you make a little cheese on the side? A commission-only role is flexible enough to let you do both. Plus, it's perfect for someone who wants to work on their own schedule!
Independence. By nature, these roles tend to allow you to have more agency over your own sales style. While more formalized sales roles might dictate certain scripts or ways of speaking, a commission-only role is usually more yours to make your own.
Your ticket into the field. You might have been told you lack experience for those high-falutin' roles with the fancy titles, but if you can do well in a commission-based sales role, and show your numbers to prove it, it's an excellent foot in the door for more stable sales roles in the future.
Cons
There are also some clear cons to working in this setup. Here are a few.
Inconsistent income. This type of role is unlikely to replace a full-time therapist or assistant salary, unless you're really good.
No benefits. If you need healthcare, PTO, and other perks, you generally won't find them in a commission-based role.
Less training. There are exceptions to this (see below), but many commission-only roles don't include training to help you succeed. If you're new to selling, or don't fully understand the product you intend to sell, you will need to ask a lot of questions!
High risk. If this is your only job, you can seem like a risky person for, say, banks issuing home loans. Lenders like stable income.
Some tips for success in a commission-only sales role
Ask lots of questions in the interview
Be sure you understand what is expected of you. If you're signing up for tons of unpaid meetings and trainings, or you have to invest your own money at the outset, you could be inadvertently joining a pyramid scheme! Or, you could just be setting yourself up at a bad company.
Understand what you're selling
If you don't understand (or, better, believe in) what you're selling, you won't do too well at selling it. Be sure to sign up with companies whose devices and products make sense to you, because your job is to convince others of why you think it's the best thing since sliced bread!
It's easy to sell something you believe in, though. Keep that in mind when you look at companies offering this type of work. Do you believe in what you're going to be promoting?
Seek out knowledge
Whether it's a mentor, additional training, reading materials, or podcasts, you'll be much better at your job if you make a point to learn everything you can about it.
Sales resources that will help you succeed
Budget coursework
This type of coursework is best used to determine whether you are interested in and would enjoy sales. You'll also learn some great skills and techniques for if you do want to pursue a sales career.
Books
Lower-cost upskilling programs
These programs are great for those who want something a bit more impressive for the resume, as well as more in-depth training for specific sales cases. You'll often get office hours, additional support, and some degree of feedback.
Aspireship – This program is designed specifically to help career changers get into the field of tech sales. Think software sales like EMR platforms, client management systems, etc. You'd be the one selling these "software as a service" (or SaaS) tools to clients. The Aspireship Unlimited program is a great lower-cost way to get an engaging and casual introduction to the field of sales. You'll learn from industry experts in a laid-back format, with opportunities to check your skills and practice what you learn. Perhaps the best part about this platform is that you can explore numerous tech-based career fields. Think sales, customer/client success, revenue operations (RevOps), and even software engineering! The platform is reasonably priced and an incredible investment for those still "shopping around" for the right career in tech.
Premium upskilling programs
These programs cost more, but they provide more. You'll get interview practice, 1-1 assistance with your LinkedIn profile, and direct connections with recruiters at the top-tier companies looking to hire career changers. If you're aiming for one of those superstar jobs at a superstar company, don't skimp on your training to get there!
Evolve Your Success' Medical Sales Career Builder Program – This program is designed to help take a clinician and get them right into the hands of those big-name DME, tech, insurance, and pharma sales companies. Think Pfizer, Cigna, Stryker, etc. If you want to get one of these primo roles, enrolling in an upskilling program like Evolve Your Success will give you a HUGE advantage. This program has a 100% success rate with placing nurses and therapists into sales roles. If you mention The Non-Clinical PT, you'll get $500 off!
Sales can feel intimidating! But confidence comes from talking the talk and knowing you're prepared to walk the walk. It's much easier to sell yourself in interviews when you've gone through formal sales training. We highly recommend upskilling and working with the sales mentors at Evolve Your Success.
Their Medical Sales Career Builder program has a 100% satisfaction rating and 90% placement record! Mention that The Non-Clinical PT sent you to get $800 off!