This week's spotlight features Dhanya James, an OT who works as an Oncology Key Accounts Manager at a medical technology company.
---
This post may contain affiliate links or codes. This won't increase your cost, but it helps keep TNCPT alive, and free of annoying ads! Thank you for your support. 🙂
What is your full name and title at your current job?
My name is Dhanya James and I'm an OT/CLT, now an Oncology Key Accounts Manager for the Northeast Area at Tactile Medical.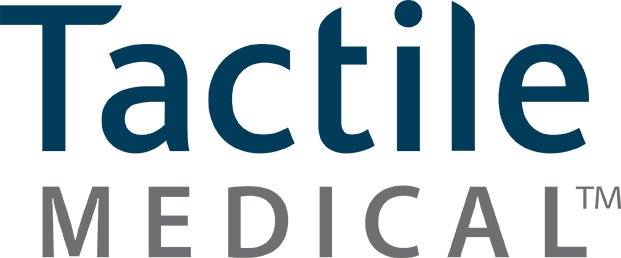 Where are you located?
I live right in the heart of the DMV area, just outside of Baltimore.
Where did you go to OT school, and what year did you graduate?
I graduated from an entry-level doctorate OT program at the University of the Sciences in Philadelphia in 2016. I received my Certification in Lymphedema Therapy from the Academy of Lymphatic Studies in 2017.
What did you do when you first finished school, and for how long?
I jumped into an outpatient private practice in New York City, specializing in breast cancer and lymphedema rehabilitation. I was there for about 3 years before moving to hospital outpatient.
I worked exclusively with breast cancer and lymphedema patients, occasionally seeing some general plastic surgery cases to work on scar tissue restrictions or residual swelling.
What did you do after that, and for how long?
I loved everything about my first job; my only issue was I specialized a little too quickly (if that's even possible!).
I found myself wanting to learn more, so I moved into hospital outpatient in Baltimore, MD to break into hand therapy, while developing programming for their newly opened breast cancer center. While I was there, I transitioned quickly into acute care for 4-5 months due to COVID-19.
What did you enjoy about your early roles? What didn't you enjoy?
I loved that I had picked a unique specialty—the breast cancer population is a very gracious one, and getting to know these women was a humbling experience. I enjoyed meeting new patients and to this day, I still keep in touch with some of my former patients.
What I did not enjoy was the low ceiling for growth. As an occupational therapist, we were a very small and stretched-thin group within the network. We were even more stretched if we were lymphedema-certified.
My job took a mental and physical toll on my body. Doing manual work for 8 hours a day led to sciatica, and multiple forms of tendonitis in my forearms. In general, I would come home exhausted after working near 10-hour days, and I was starting to lose my light.
When did you realize you wanted to do something non-clinical with your background, and why?
When I moved into hospital outpatient, I was sure I would be happy in hand therapy because it would keep me on my toes clinically, but unfortunately that wasn't the case. The low ceiling and tendency to resist change made me feel stuck.
The true turning point was right at the height of the COVID-19 pandemic, when I started to see the politics unfold within our department.
I realized that no matter what role I moved into within the hospital system, I would have been unhappy. Once I made that realization, I really started to dig deep into other paths I could take with my career.
What are you doing these days?
I made the switch into medical device sales, and I'm now working for a medical technology company called Tactile Medical. Their signature product is an advanced pneumatic compression device called the Flexitouch for at-home management of chronic swelling in any extremity, as well as the head and neck.
I am a Key Accounts Manager for Oncology now, and I play a big role in driving oncology sales for the Northeast Area in our company.
Are you still treating patients, or are you solely non-clinical?
Right now, I'm solely a non-clinical OT. Eventually I would like to move into a per diem role in hand therapy if time allows for it.
How long have you been working as a Key Accounts Manager?
It's been a few months now! While I'm very new to this industry, I feel like I've instantly connected with many of my peers, so the transition has been great so far. It also helped that I knew a couple of their reps beforehand—this really did help the transition significantly.
How did you find your Key Accounts Manager role?
I had spent about a year looking into non-clinical OT roles, and The Non-Clinical PT website was instrumental in doing so! I originally thought I would move into health informatics, and I completed a post-grad certificate in HI.
Unfortunately that didn't work out at my last job because I hadn't passed the test to become an Epic clinical builder. I was crushed!
I took a step away from the job search for a few weeks to regroup and it was around that time that I attended the Rehab Tech Summit. Around this time, a few reps from Tactile Medical had told me about this newly created Key Accounts Manager position and thought I'd be a perfect fit. I used what I had learned at RTS and from The Non-Clinical PT crash courses for my interview process, and 1 month later I was in!
Did you do anything special to your resume and cover letter to land the job?
I did not need to do a cover letter for this application, but I did tailor my resume to highlight my experience in breast cancer rehabilitation as well as any programming/research I've assisted with during my career. I used several products by The Non-Clinical PT as I crafted my resume.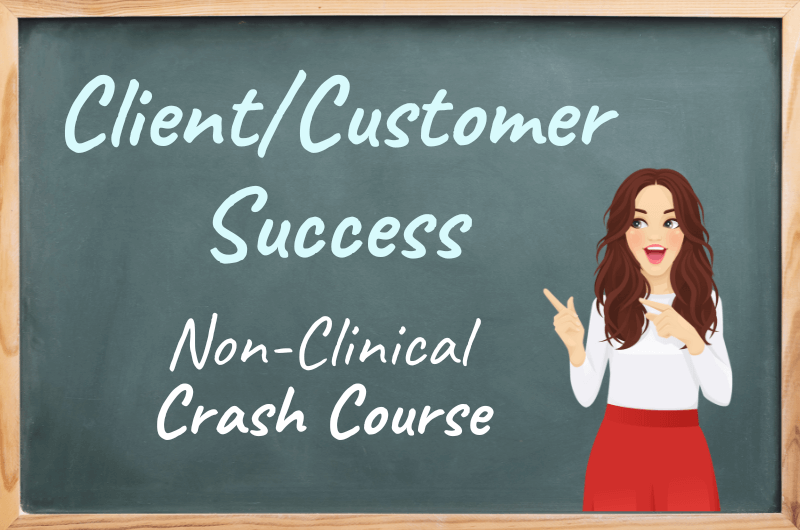 What was the interview like for the role?
It was grueling! This position seemed too good to be true, and I knew the stakes were high.
Luckily, because I worked with this company closely at my previous job, I had good product knowledge and had some help from the reps. I joke that my first interview was actually the recruiter call, because it was an extremely thorough vetting process, to the point where I thought the call was the actual interview!
I moved on to meet with the regional sales manager, and then the final interview was a joint zoom interview with 3 directors—no pressure at all!
All my interviews were about 1-1.5 hours long. I felt comfortable with all the clinical questions that were asked, and I made it a point to convert my therapy skills into selling points that could potentially drive sales for the company.
Did you get any special certifications or training along the way to help you get into your current role?
My certification in lymphedema therapy was a requirement. I do have a health informatics certificate, and the particular program I chose placed an emphasis on health care administration, so I went on to get my Lean Six Sigma Greenbelt.
I found the principles of Lean Six Sigma to work perfectly with my current role, because insurance payers get tougher every year. Overutilization is a big problem in the healthcare industry, and my role helps make sure our devices are going to the appropriate patients.
What are some of the things you can do in a Key Accounts Manager role to stand out, take initiative, and advance?
There are so many opportunities to grow within the company! The core of my role is to drive sales and provide clinical expertise, and that extends to marketing, clinical services, research and product development.
While this company is large, it is growing so fast that in many ways, I feel like I'm working at a startup. In that way, it's nice because I get to take initiatives to build the company as I see fit.
How have people reacted to you leaving patient care?
I will be honest: I've had mixed reactions. For the most part, people were genuinely happy for me because they knew how I'd been struggling at my last job. Upper leadership, unfortunately, didn't take it very well, and there were a few people who mentioned that I "sold out."
I think that remark is crazy, because as therapists, we work hard and we deserve so much more than we get! I chose to ignore it, because I know my worth, and I know how hard I worked to get this far in my career.
What's a typical day or week in the life like for you? What types of tasks and responsibilities fill your time?
Every day is different! Typically, I'm either driving or hopping on a flight to a different city, and meeting with providers alongside our product specialists to provide my expertise with the device.
If I'm not doing this, I'm at home taking calls, which can range anywhere from product marketing to "office hour" type sessions with product specialists. I'm also tracking oncology sales to make sure we are on target for each quarter.
Since the role is fairly new and there is huge potential in the oncology space, I've really positioned myself to be a clinical mentor to these product specialists.
What are some of the challenges of your role? What are the rewards?
The biggest challenge coming into this role was not having a sales background. I was told I could define this role how I see fit, which is amazing and overwhelming at the same time!
Organizing myself to manage accounts across the entire Northeast region has also been a challenge. I've taken it one step at a time, and found my cadence in how I want to manage—luckily, my clinical expertise weighs heavier here 😊
The biggest reward is seeing a product specialist break into a major hospital that has been their target for years. I'm happy to say this happens often! It's a great feeling to hit your targets, especially in sales, and in general, spreading awareness on breast cancer rehabilitation has been so fulfilling.
How did working as an OT prepared you for this Key Accounts Manager role at Tactile Medical?
I would not have landed this role if I hadn't been a therapist! I am lucky enough to use the clinical knowledge I've built over 5 years in a different way now.
Informational interviewing and probing have proven to be key skills in breaking into these larger accounts. My skills in program development have come in handy, especially when partnering with organizations to build prehabilitation protocols.
Because the lymphedema world is therapist-heavy, I can speak their language and successfully talk shop with them.
Roughly speaking, how are the hours and pay compared to patient care?
The hours are crazier, but much more flexible at the same time if that makes sense. I do not have a typical 9-5 job, so there are days that go longer, and others that are much shorter.
That being said, I have family in NY/NJ and a lot of our business is in New York City—this gives me an excuse to see my family much more than I did before. The pay is much better, and I do feel like I am getting paid fairly.
What type of person do you think would do well in your role?
I manage key accounts from Maine down to Virginia, extending west into Indiana, so being organized and detail-oriented is key.
This is absolutely a relationship-building type of role, and you have to have thick skin when approaching providers and key players of all levels.
Do you work remotely or on-site?
Our headquarters are in Minneapolis, but very rarely am I expected to go there unless there is a big event happening.
I work from home, and I travel in the middle of the week if needed. I set my Friday as my non-negotiable work from home day so I can enjoy my weekend properly.
Does your organization hire PT, OT, or SLP professionals into non-clinical roles?
Yes, we do! Many of our product specialists are therapists, and all our Key Account Managers are therapists and/or nurses. The lymphedema world is a therapist-heavy world, and this company recognizes that!
Tactile Medical is growing fast and actively looking for new talent.
Here are two more spotlights on therapists working at Tactile Medical!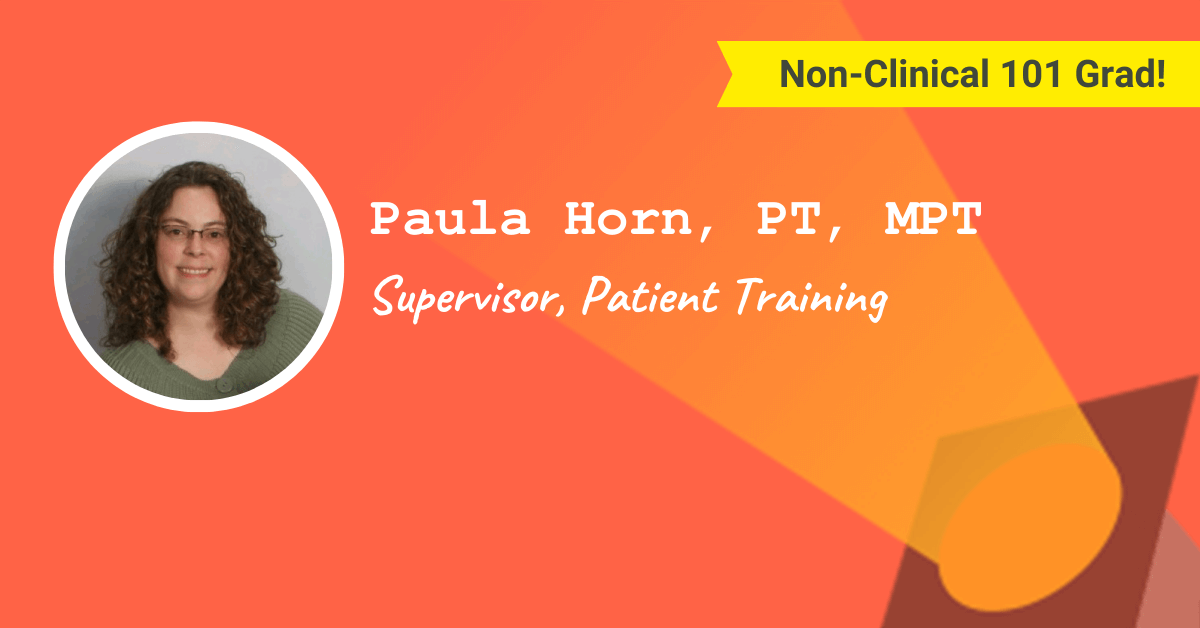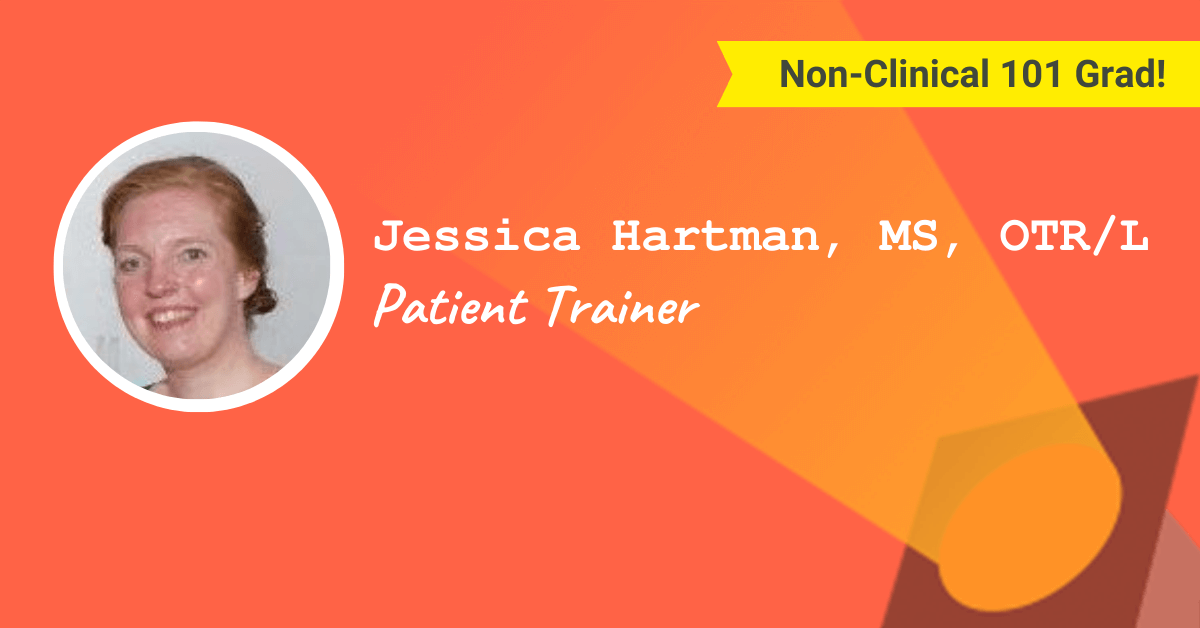 Did you read any books, take any courses, or do anything special overall to get you where you are today?
I seem very extroverted and energetic, but I'm very much an ambivert and am terrified of public speaking! I read "The Charisma Myth" by Olivia Fox to further develop my interpersonal skills. In general, I've always sought out articles and/or podcasts to further my development. "Skimm'd on the Couch" is a particular female-focused entrepreneurial podcast that I enjoy.
What is a typical career path for someone in your role?
You know what, I'm not exactly sure! Since this role is so new within the company, if I do well in my role, then I can decide for myself where to take it!
What is next for you? What do you want to do with your career long-term?
I always knew I wanted to move into non-clinical, so I do think I will stay in this space. I'm particularly interested in product management, and that is something I intend to explore in my company if I ever grow tired of the sales process.
I would like to continue building my breast cancer and lymphedema expertise because both are such dynamic fields, and there is always room for more growth within them both clinically and technologically.
Do you have any special words of wisdom for the readers?
Network, and never be afraid to ask for help! Even if that means sending a quick thank-you message to a webinar speaker, or reaching out to an old classmate, every little bit helps.
I do believe therapists are genuinely good people who are willing to help. Otherwise, why would we have gone into our profession? You'll be surprised by how much people are willing to help you out if you just ask!
What would you like to change most in your profession, and why? How would you propose doing so?
I could go on and on about this! After following The Non-Clinical PT, and going to RTS, it was exciting yet alarming to see how many people want to leave the rehab professions due to burnout.
We are taught to be humble, and we are never taught how to advocate for ourselves properly. We went to school for a long time, and our expertise should weigh much more heavily than it does.
We need to take better care of ourselves as a profession, and endorse our value to quality of life and survivorship, especially in the current payer climate. I also think that as the world moves towards new technology, the profession needs to embrace it to stay current; otherwise, we risk being left behind.
If you could give yourself one piece of career advice you wish you had during your OT school program, what would it be?
My school focused heavily on program development, and encouraged us to think outside the box for non-traditional roles in OT.
Unfortunately, back then I thought it was a waste of time. In retrospect, my professors were way ahead of the curve. That being said, If you are offered non-traditional settings for fieldworks, embrace them!
If you could teach anything to today's graduate students in your profession, what would it be?
I think every program should have a class offered in non-traditional skill set—something like marketing, product development, health informatics, data analytics for healthcare etc. In the future, I would eventually like to teach or guest lecture a course in program development.
Do you have any special advice for others who want to follow in your footsteps?
If you decide to make that leap into non-clinical care, it can get overwhelming very quickly, but keep sifting through and zero in on what types of roles excite you.
If you are not happy in your current job, really take the time to figure out why that is. When you land the interview, always remember to think through the lens of that industry as opposed to the therapy lens. I ran into this problem quite a few times before I landed this job. I did an insane amount of googling and rehearsing to make sure I was conveying my value in the medical device industry.
---
Curious how your own skills can translate into the non-clinical world? Feeling overwhelmed by all the options? Explore your options in an organized and strategic way with Non-Clinical 101: the comprehensive, fun, and inspiring course everyone is talking about!