The idea of physical therapists leaving clinical care by choice used to be practically unheard of. Sure, you could leave to raise a family and nobody would judge you. But leaving to pursue another career altogether? Blasphemy! At best, you were a black sheep. At worst, you were a sellout, a lazy PT, or just a plain old mystery to most therapists. But, since COVID reared its ugly head and ushered in The Great Resignation among healthcare providers, things have changed…a lot. PPE shortages, layoffs, and reimbursement cuts have become the norm, and people no longer look at you like you have three heads if you want out. These days, if you're exploring non-clinical physical therapy jobs, join the club. You're certainly not alone, and nobody is going to guilt you or shame you for exploring alternative physical therapy careers.
---
This post may contain affiliate links or codes. This won't increase your cost, but it helps keep TNCPT alive, and free of annoying ads! Thank you for your support. 🙂
Signs it's time to consider a non-clinical physical therapy career
Before we jump into the non-clinical physical therapy careers out there, let's briefly touch on some signs that maybe it's time to consider leaving patient care.
You're searching for things like "What else can I do with a physical therapy degree?" or "I don't want to be a physical therapist anymore" or "How to get out of physical therapy", or even "I hate being a physical therapist". Repeatedly. And sometimes angrily, or with tears in your eyes.
You're not feeling excited about your job anymore. Or, worse, you dread going in.
You wish you could make more money, but you're barely getting raises (if at all).
You're already working multiple jobs, but you're still struggling to pay off your loans.
You tell everyone who will listen, "I hate being a physical therapist!"
You envy your friends who have greater flexibility or work from home.
You're no longer feeling connected to your patients or coworkers.
You start stalking people on LinkedIn, looking for people who have non-clinical physical therapy jobs.
Perhaps you're fully aware that you want to explore alternative physical therapy careers, but you're simply not sure where to start. Or maybe you have tried applying to non-traditional roles, but haven't had any luck landing interviews.
Whatever your reasoning, if you're looking for non-clinical physical therapy job options, you've come to the right place! A career change from physical therapy IS possible.
Why I'm writing about non-clinical physical therapy jobs
I believe if you're unhappy in your chosen field, you shouldn't feel stuck. Physical therapist career options do go beyond direct patient care—now, more than ever. I also believe that if you want to explore something new, you shouldn't have to start from ground zero and take a huge pay cut in the process.
Personally, I was ready for a change after just three short years of working as a PT. I'm sure you can imagine how embarrassed and foolish I felt for having invested all that time, money, and energy (and tears, in my case!) into a profession that didn't seem to fit me at all.
I wrote this article to shed light on some of the existing non-clinical job options out there, because when I was first feeling unhappy, I had NO idea what to do next. This article is meant to be a work in progress, and I will come across more and more as time goes on—so expect frequent updates and additions as the site grows 🙂
Here are 9 alternative careers for physical therapists:
1. Education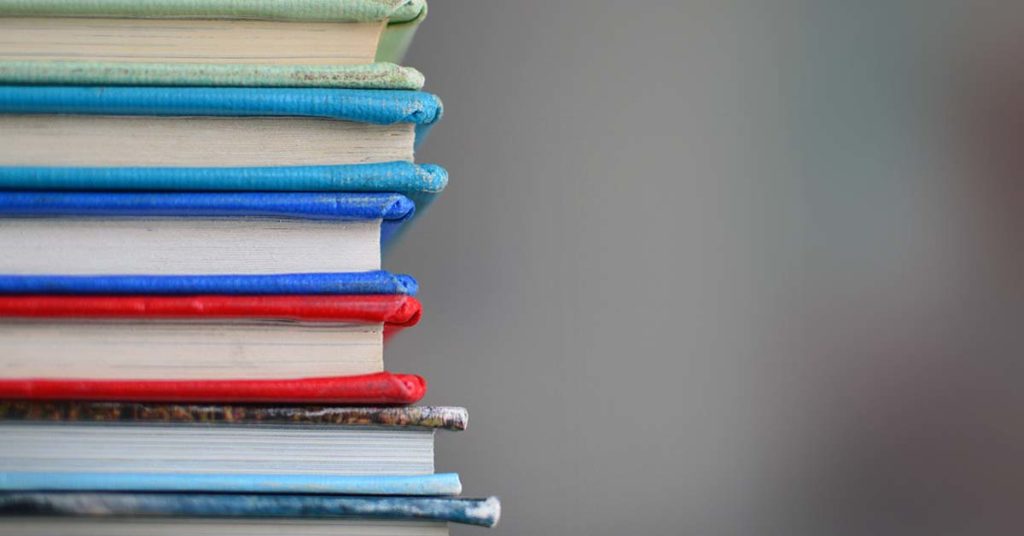 Physical therapists make excellent educators. Our jobs as PTs and PTAs always entail educating patients, caregivers, families, and other healthcare professionals every single day.
Education is a natural transition for many physical therapists seeking non-clinical jobs.
The fact that education is number one on this list probably comes as no surprise to you; education is one of the most popular non-clinical career paths in our field. For years, physical therapists have been going into education when they're ready to leave the clinic.
What you might not realize is that PTs aren't limited to teaching at physical therapy schools. After all, there are PTs living all over America, but there aren't PT schools everywhere.
Luckily, there are institutes of higher education pretty much everywhere, if you're willing to commute a half hour or so. PTs are perfectly qualified to teach at the community college, university, and graduate level, especially in courses like anatomy and biomechanics.
Also, with the advent of more and more online education programs, PTs are in the perfect position to pick up courses to teach online, or even work with companies like MedBridge to create online CEU classes or teach webinars from home! Indeed, working from home as a PT is very possible if you pursue education!
Nicole Tombers, PT, DPT, does a great job of explaining physical therapist career options in education in this article.
Pros
You'll keep your PT knowledge fresh in some areas.
You'll truly help shape the next generation of clinicians.
Being around students will keep you feeling young.
Flexibility and reasonable pay.
You'll enjoy watching students succeed.
Cons
You'll be grading papers, preparing lessons, etc. outside of your actual teaching hours.
You'll likely start out as adjunct, meaning it's not a clean break from patient care.
You may be required to stay clinical to some degree (if you teach at a PT school).
You'll occasionally see an unsuccessful student, which can be painful.
Check out the spotlights below to learn more about therapists who've become educators!
2. Utilization review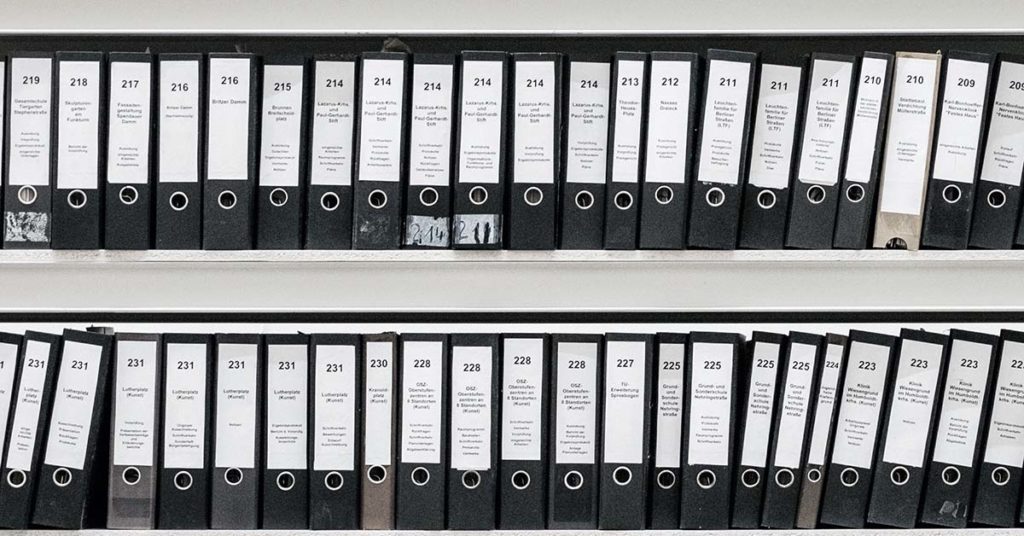 In the past, utilization review (UR) roles were largely filled by nurses. Today, PTs (as well as OTs and SLPs) are often recruited for these non-clinical jobs, too!
Utilization reviewers (also known as clinical reviewers or physical therapy reviewers) typically work for insurance companies (or companies that contract with insurance companies), and their roles generally involve reviewing cases, and approving, denying, or otherwise managing insurance claims.
Utilization review jobs are sometimes remote/work-from home (or at least offer some flexibility with hours), and they generally require at least a few years of clinical practice in a specific setting.
For example, if you're working for a pediatric clinical reviewer job, it will help immensely if you have several years of experience with treating kids as a peds PT.
You can check out a more extensive article I wrote about utilization review here.
Pros
You'll likely enjoy flexible work, possibly with partial or fully remote employment.
You'll be able to fight fraudulent billing practices.
You're definitely still leveraging your degree.
You'll likely enjoy a reasonable salary.
Cons
You'll probably feel pretty crappy at times; there's sometimes pressure to decline treatments, even when you deem them medically necessary.
You'll be sitting. A lot. If your body ached in patient care, you might develop new aches and pains from the sedentary nature of these non-clinical jobs.
These roles can be rather corporate at times.
Check out the spotlights below to learn about therapists who have pursued careers in utilization review.
3. Rehab technology and innovation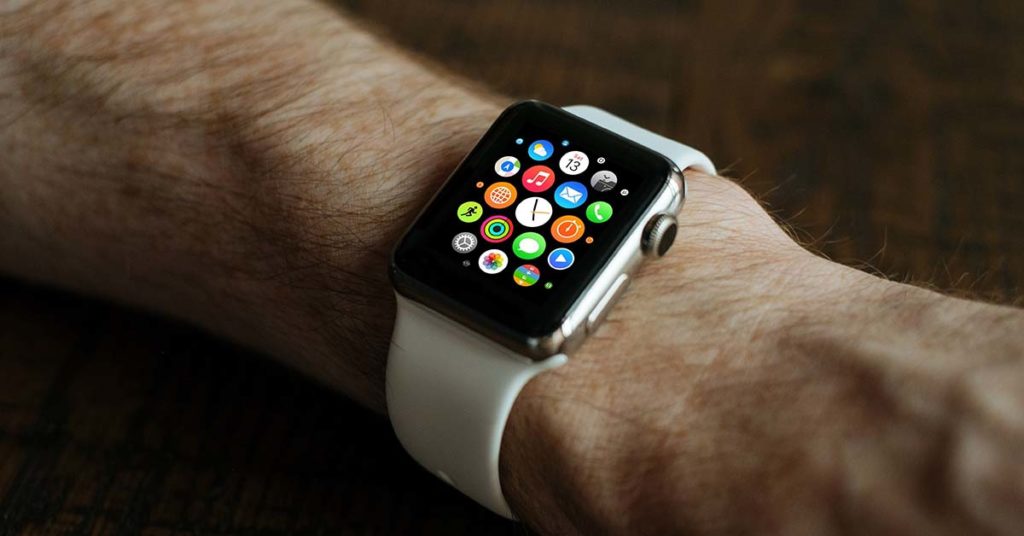 Ever thought of working with robots? What about running clinical trials for innovative devices designed to help stroke patients? I had no idea PTs ever worked in these types of roles until I started this website!
As it turns out, tons of physical therapists are being hired as clinical trainers (sometimes called sales trainers), marketers, consultants, and more! These alternative physical therapy careers are on the rise. There is also a huge area of opportunity in VR rehabilitation.
Our backgrounds make us incredible assets to tech companies in all sorts of non-clinical jobs. As engineers and designers work create technology to help patients become more mobile, PTs' input is crucial. What seems painfully obvious to us after working with scores of patients might never cross a designer's mind when she is placing a button on a device.
PTs are also highly valuable in industries seeking to streamline healthcare delivery. For example, if there's an EMR company seeking an account executive to work with its rehab clients, you'll have a huge leg up on job seekers who have never worked in rehab facilities.
Pros
You'll feel like you're on the cutting edge of developments that will truly transform how we operate as clinicians.
Enjoy unprecedented creativity in these non-clinical jobs.
Be uniquely positioned to offer clinical expertise in a sea of techie and engineer types.
Cons
You may wind up working long hours, or traveling quite a bit. This is more common in smaller, startup type companies.
You'll see a wide variety of pay; physical therapy jobs at startups don't always pay well, but established companies do.
You might need to take some non-clinical courses to learn additional skills you'll need on the job.
Check out the spotlights below to learn more about therapists who've gone into tech roles!
4. Clinical/rehab liaison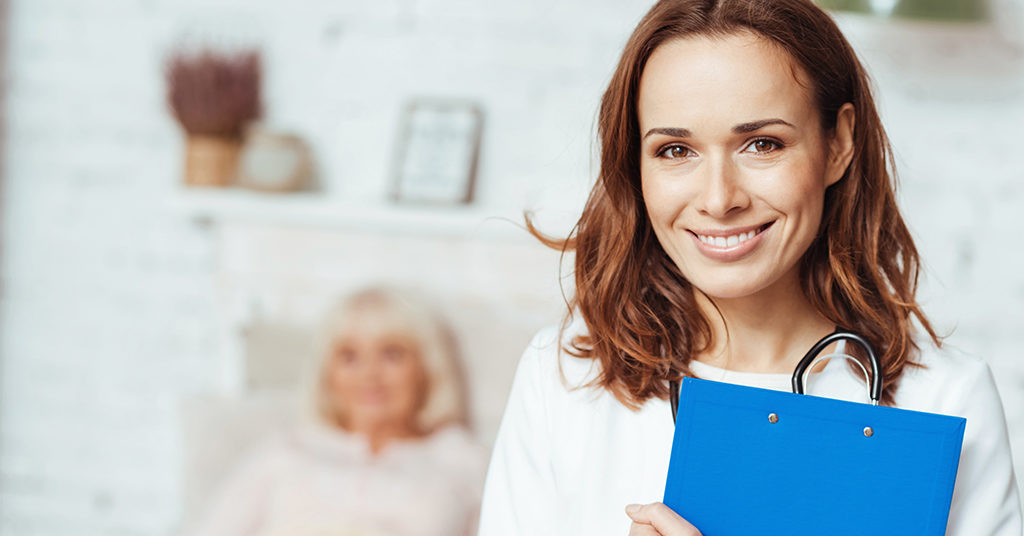 A clinical or rehab liaison is responsible for filling the beds of a rehab facility with appropriate patients. These types of non-clinical jobs have a strong marketing and sales angle, as you're often selling services to physicians, case managers, and even the community at large.
Clinical liaison roles tend to be pretty flexible, and they're great for those who work both independently and on teams. These roles do require clinical licenses, and you still spend quite a bit of time with patients—just not treating them directly.
I wrote an article on how to become a rehab liaison, and you should check it out! Rehab liaisons are basically sales and marketing reps for inpatient rehab facilities, and I really enjoyed my time working in that role 🙂
Pros
It's pretty easy to move into a clinical liaison career, provided you have worked in acute care and/or inpatient rehab.
These roles pay pretty much what you'd make in an acute care job.
The non-clinical jobs are fun! You still get to work with patients, but in a much less physically and emotionally demanding way.
Cons
There's not always a direct growth path for these roles. Many people use these roles to springboard more directly into sales.
There can be some pressure to meet census quotas.
Sometimes, case manager and doctors can try to push you around a bit.
Check out the spotlights below to learn more about folks in clinical liaison roles!
5. Recruiting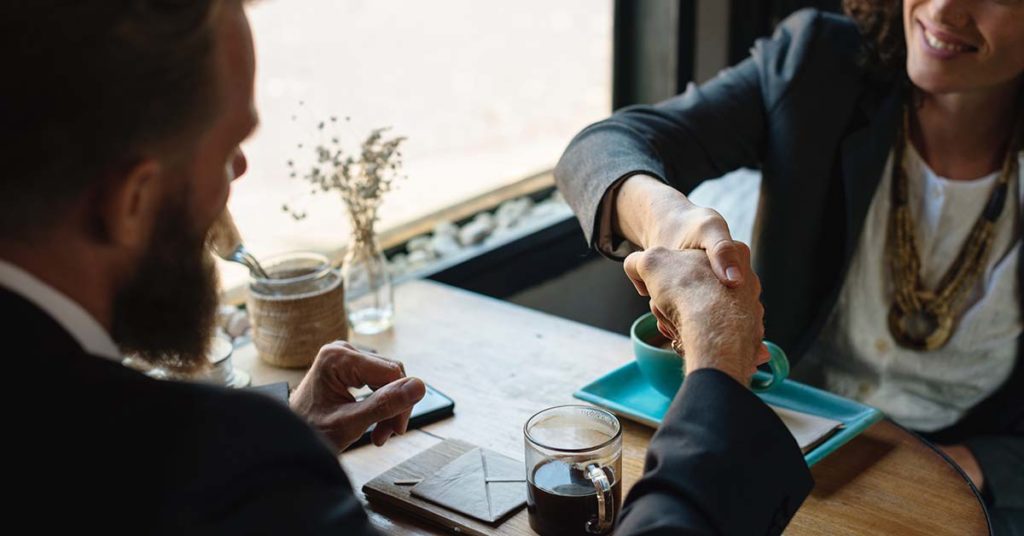 Recruiting is an incredible career path for rehab professionals, especially those who have done some travel physical therapy in the past.
Physical therapy recruiters work with employers and rehab professionals, trying to ensure good matches for various job roles. For example, you might work as a healthcare recruiter (or talent acquisition specialist)for a staffing company, and your role would be speaking with facilities who are looking for PTs, then finding PTs who look good for those roles. You'd do the initial screening of applicants, and you'd earn a paycheck based on whether you're able to fill open positions.
Some PTs choose to become independent recruiters. You can do that by working with a company like Relode, or you can simply contact companies and cut out the middle man!
Pros
Enjoy meeting, and networking with, all sorts of people.
Use existing connections to help find the right professionals for the right roles.
You'll enjoy a high salary if you're good at your job; it's often commission-based.
Cons
You'll have to "eat what you kill." Commission-based roles often require an assertive, proactive personality, or you won't make much income. Keep in mind that commission-only roles DO exist in this realm, but they are not for the faint of heart. We recommend recruiting jobs that have base pay!
You'll often have times where you feel like you're fitting a square peg in a round hole, just to make that job placement.
It can be challenging to convince a recruiter to give a PT a chance in a totally new role. Read how one OT bombed her healthcare recruiter interview to learn valuable lessons!
Check out the spotlights below to learn more about folks in recruiting roles!
6. Writing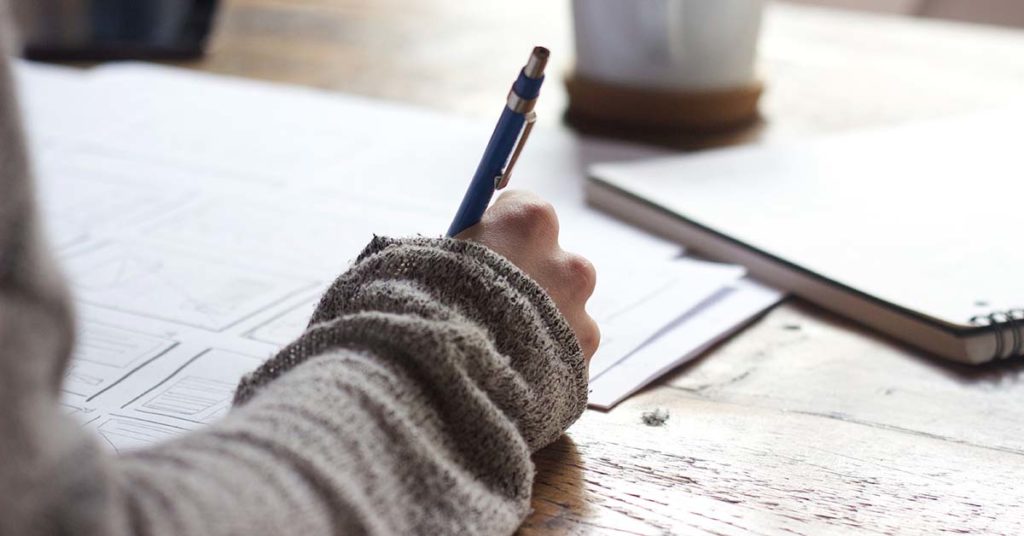 Ahhh, writing. My calling, and my favorite activity 🙂 Call it publishing, call it copywriting, or call it blogging, but there's a huge need for educated rehab professionals in the online world. Just google "healthcare content" and you can see that writing about healthcare is a booming industry.
Writing roles vary greatly. You might work as a clinical content writer, or as a health copy writer. Work for large organizations or freelance with smaller clients.
You can also work as a medical writer, which is entirely different, and often requires a PhD or additional formalized medical writer training. Some companies, like Net Health, will even hire PTs into content strategy roles!
I've got a lot of additional content on this topic:
Pros
Enjoy unprecedented flexibility and creativity.
You'll get to leverage your degree and build a name for yourself at the same time.
You'll have tons of paths to take, from marketing, to strategy, to editor-in-chief.
Cons
You'll be sitting a lot in these non-clinical jobs. Either invest in a standing desk or get your tail off the chair and get moving throughout the day.
You'll probably have to break into the field slowly, building your portfolio, then transitioning out of patient care.
You'll find that the pay might not be what you're used to as a PT (at first). After a year or two, you'll likely earn close to what you did as a therapist.
---
Breaking Into Health Writing, by Health Writer Hub, is another great course—and it's quite affordable for what you get. It's a great introduction for a new or aspiring copywriter needs to understand how to actually start writing. It covers types of writing that are out there (medical vs. marketing vs. health, etc.), and it explores what you need to make an actual plan to get there. I highly recommend this course if you're looking for a writing career where you write content for other companies.
Save 25% on Breaking into Health Writing (by Health Writer Hub)
*By using the above link, you get a discount and I make a small commission. It's win-win! I ONLY recommend courses with excellent reviews, and I fully stand behind this course to help you build your writing career. Thank you for supporting The Non-Clinical PT!
Check out the spotlights below to learn more about folks in writing roles!
7. Sales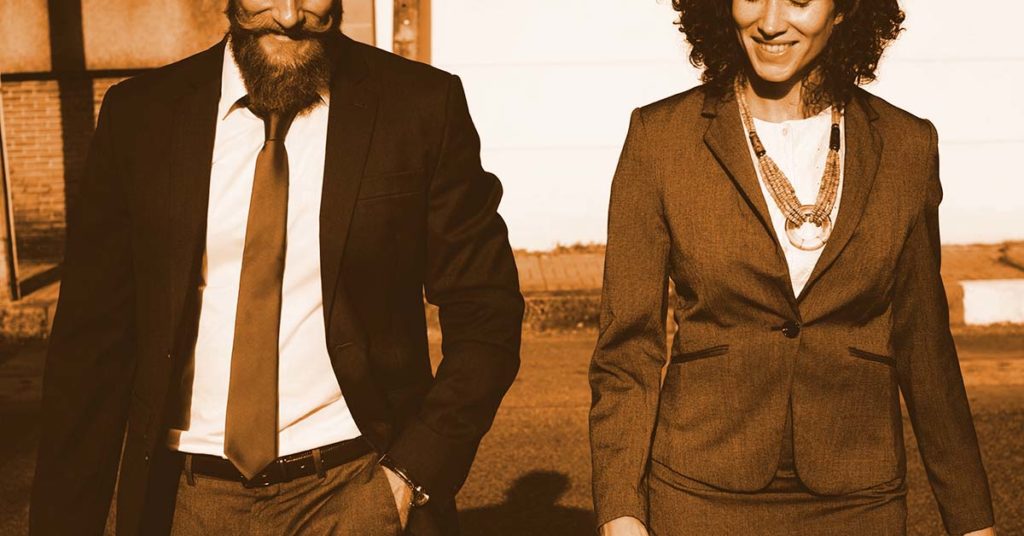 When I was working in outpatient, I used to get super envious of the Dynasplint rep who would just breeze through, fit patients with their splints, toss us some doughnuts (mmmm…doughnuts), and be on her merry way. It seemed like such a fun, fulfilling way to leverage a PT degree!
If you're an actual sales rep, your role is to represent your product, so you need to know it inside and out. You are also responsible for maintaining (and sometimes starting) relationships with various businesses.
For example, if you work for Bioness as a sales rep, you will be going around to various rehab facilities and demonstrating your products, as well as training the therapists in their use. You can either land a full-time, benefited role as a medical sales rep, or you can try your hand at sales by taking on a commission-only DME sales rep gig.
Pros
One of the easiest roles to jump into directly, without needing to do a gradual transition out of patient care.
You'll likely enjoy a good salary in these types of non-clinical jobs, provided you're comfortable in a commission-based environment.
You'll be able to leverage your degree and existing industry connections.
Cons
You'll be "on" a lot. If you're leaving patient care because you are shy or don't like being around people all day, this might not be the role for you.
You'll likely have a lot of traveling in these roles.
You'll need to be good at working independently, and you'll need to get into the mindset of selling.
Check out the spotlights below to learn more about folks in sales roles!
8. Entrepreneurship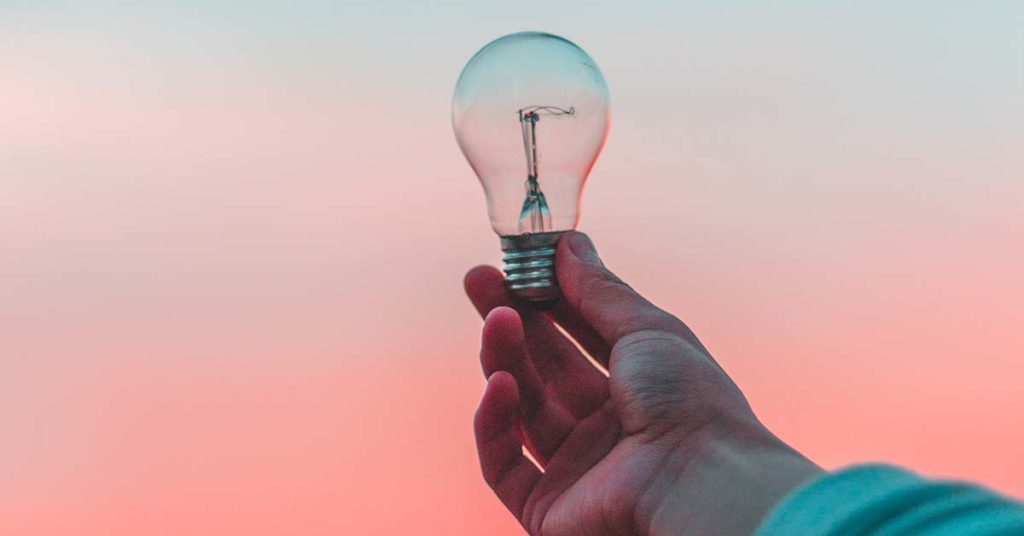 I am so excited to include this on the list! There are SO many physical therapists who are leveraging their degrees to be their own bosses in non-clinical or partial-clinical ways.
In the past, entrepreneurial-minded PTs were told to become clinic owners, and that's about it. With the advent of telehealth PT and smartphones, therapists have gone in all sorts of cool directions, including owning HEP companies and running telehealth platforms.
The key to becoming a PTpreneur is to identify a problem, then provide a solution, making your entire mission to delight your customer/client in the process.
Pros
You'll have the ability to truly create an organization or product that fits your vision. I created TNCPT because I knew what I wanted to do (create a comprehensive resource for therapists to find EVERYTHING they need to go non-clinical), and I wanted to be able to run the site solely based on user preferences (reach out to tell me what you want!) and my own vision for where I see the PT industry in 5, 10, and 20 years.
You'll be able to work from anywhere you want.
You can truly effect change in our industry, in patients' lives, and even in the healthcare industry on the whole.
You can start out your endeavor as an OT/SLP/PT side hustle and it can grow on your own schedule.
Cons
You'll need a lot of internal drive to be an entrepreneur; you're always on, and you will likely be hustling pretty much all the time. I'm writing this article on my weekend, and every entrepreneur I know is pretty much working all day, every day. But they love it!
You won't get a steady paycheck for a long time. You'll go without perks many folks take for granted, such as PTO, 401(k), and health/dental benefits.
When I first started this website, I barely made any money on it. Now, I can proudly say that I make a nice full-time salary from this site and one freelance writing client. I teamed up with Chanda Jothen from Pink Oatmeal, and we put together a blogging course to help you learn from our successes (and our mistakes), so you can build, grow, and monetize your own website!

Check out the spotlights below to learn more about therapists in entrepreneurial roles!
9. Telehealth PT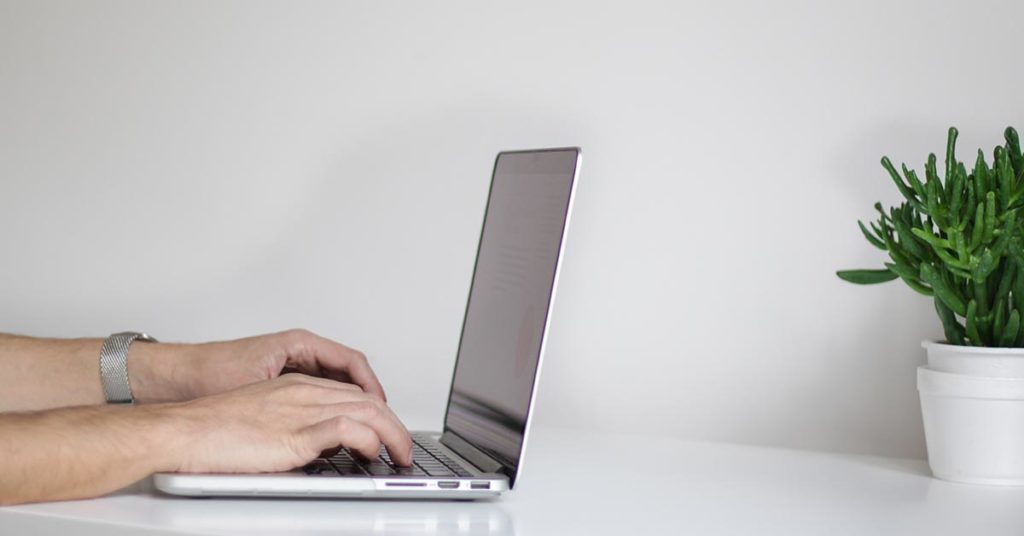 I debated whether to include telehealth physical therapy on this list, as it's technically still considered clinical work. But telehealth is so flexible and hands-off, many PTs find it to be liberating compared to traditional patient care.
Telehealth PT is physical therapy delivered over electronic means, rather than in person—and this is great news for someone looking for telecommute physical therapy jobs (especially if they still love patient care)! There are several ways to get into telehealth:
Join an existing company that provides telehealth services. You can sign up as a staff teletherapy provider and be part of a pool of therapists providing services remotely. You're paid like a staff therapist and don't need to worry about business considerations like billing or patient acquisition.
Start your own telehealth PT company. The other option is to start a company where you provide telehealth as a solo practitioner. This means finding patients, setting up the tech yourself, and other concerns, but there are solutions to make this easier!
Pros
It's a way to truly keep using your degree and knowledge, without burning out your body.
You'll be able to work from anywhere you want, and in all sorts of settings, including sports or school-based telehealth.
You'll be part of a major sea change in our profession, which is exciting and prevents boredom.
Cons
At this time, telehealth feels a bit like the Wild West. There's not a lot of structure, and there are struggles with convincing patients to pay for your services when they still associate PT with hands-on care.
Telehealth is cash-only at this point, as insurance companies are only reimbursing telemedicine in a precious few disciplines.
Check out the teletherapy spotlights below:
Are these the only non-clinical physical therapy jobs out there?
Absolutely not! You can pursue so many other non-clinical PT jobs with your background, including:
In my flagship course, Non-Clinical 101, we cover 25 career paths (with numerous job titles within them!) that are perfect for physical therapists looking for a change. You'll find sample resumes and cover letters for each path, as well as information on how to apply for jobs, network, interview, and negotiate salary. The best part? Each career path is mapped out to help you identify which one is right for YOU, based on personalized self-assessments. Don't take it from me, though. You can read success stories here!
Where can I find non-clinical physical therapy jobs?
I'm so glad you asked! You can sign up for my free email list to get non-clinical jobs delivered to your inbox on most Sundays! Non-Clinical 101 alumni get early access to all of my jobs!
---
What about non-clinical physical therapy jobs for PTAs (physical therapist assistants)?
Many of the above roles are perfectly appropriate for PTAs, but if you're curious to learn more about what is specifically out there for you, you might want to check out this article from Sean Hagey, PTA. He has a really cool non-clinical consulting role at a telehealth company!