Maybe writing is something you've always enjoyed, ever since you were a child. Maybe it's a skill you've known you've had throughout your life—but you have never really sat down and honed your craft. Or maybe writing is just something you're seriously thinking about now because you're looking for that perfect way to transition out of direct patient care. No matter your path to writing, getting a guest post published online is a great way to break into the writing world! But finding health blogs that accept guest posts can be a challenge, which is why I wrote this article!
This post may contain affiliate links or codes. This won't increase your cost, but it helps keep TNCPT alive, and free of annoying ads! Thank you for your support. 🙂
Why is guest posting good for budding writers?
Many of you may be thinking about writing guest posts, but likely aren't going to quit your day jobs just yet. So why is writing a guest post online a good path to take? And what will you get out of it?
Gain experience.
You'll gain experience in the writing field. Especially if you are someone who is starting from scratch, you first need a way to get your foot in the door.
Offering to write a guest post on a site is a great way to get some free feedback on your writing skills, and hopefully make some improvements along the way.
Take all of the advice that you can get during this time, and don't get discouraged if you don't get a post accepted right away.
Learn from your mistakes, and make your next pitch that much better.
Get noticed.
You'll start making a name for yourself in the physical therapy writing world. Do you already have a blog started? Great, make sure to put a back link on your article to drive more traffic that way.
No blog yet? That's ok. I bet you have a LinkedIn page! Make sure your page is up to date with your accomplishments, as well as your career goals, and link readers to your site there.
Make connections.
Many physical therapists struggle with networking; we often underplay our accomplishments, and aren't sure how to put our names out there.
However, making new connections is one of the best parts of writing a guest post for a rehab site! Some sites explicitly say that if they like your material, you may get an offer to become a staff journalist.
And although that probably won't be the end result for your first guest posting experience, just making contacts with these sites and organizations is a great start for continuing your career as a physical therapy copywriter!
What makes a good guest post?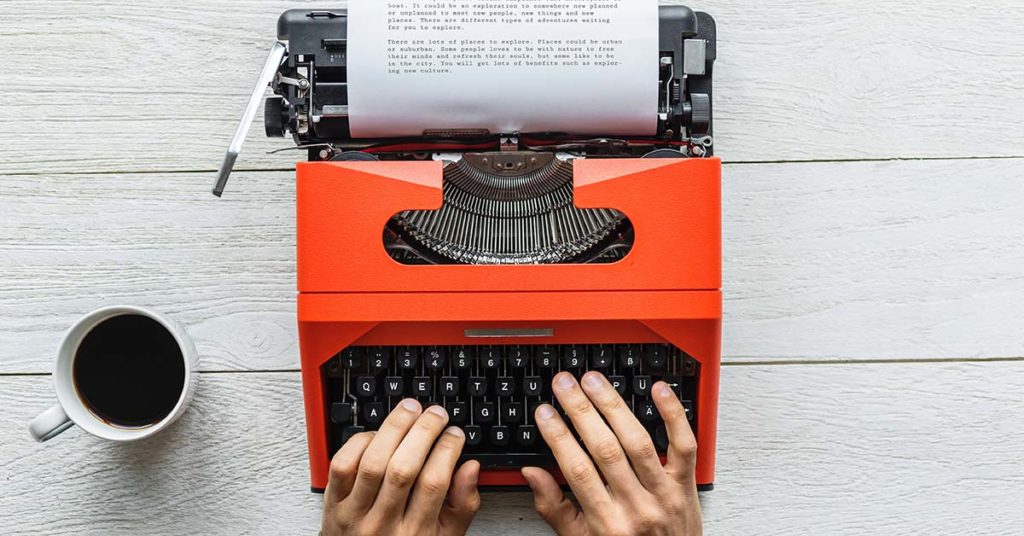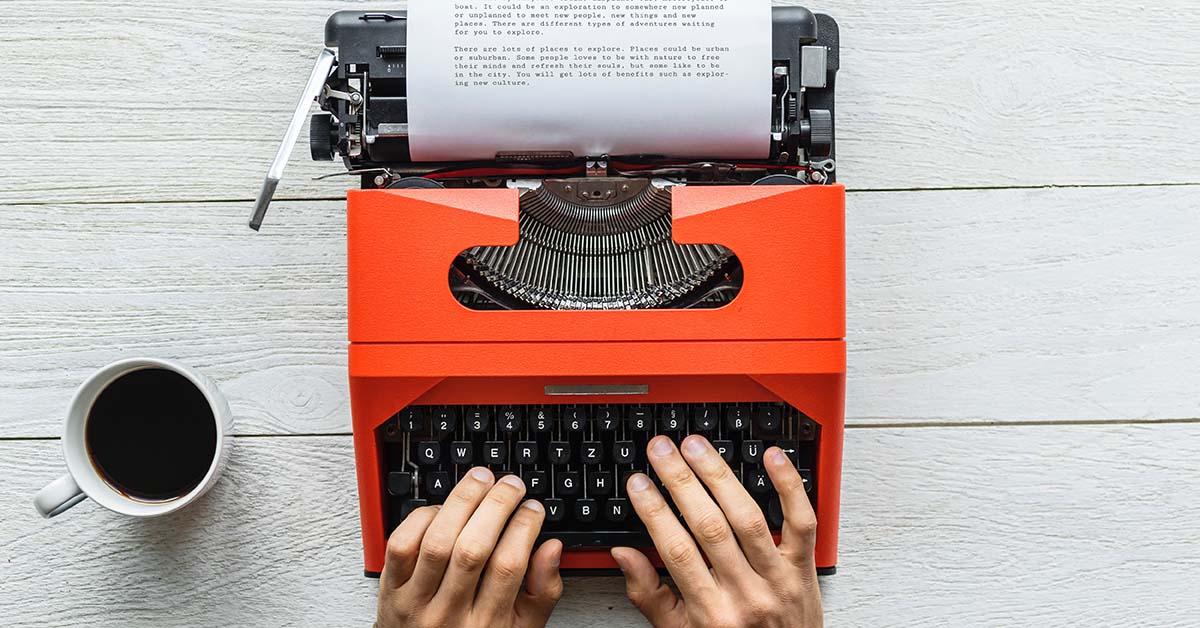 Write what you know.
As rehab professionals, we are experts in musculoskeletal and neurological disorders and treatment. It would be an easy transition for most of us to write an article about treating a specific injury or population.
But think outside the box, as well! You might not be interested in writing a clinical post about special tests for shoulder athletes—but maybe you would love to write an article about how high school athletes cope with their injuries, based on your experience working with that population!
Be creative and write something that interests you, and chances are it will catch the eye of someone else as well.
Be concise and clear.
We've all written that essay in college where we were just trying to reach the word count required, so we threw in as many extraneous words as possible.
Don't do that!
When writing a guest post, you want to make the article as concise as possible so you don't lose readers along the way—but you also must take care to provide enough information that readers get something out of it.
Have a clear structure for your article, and make an outline before you begin. This will keep you on track, and make it easier to explain when you pitch it to future editors.
Use correct grammar!
One of the simplest ways to ensure that you're writing a good guest post that will be considered for publication is to make sure your grammar is correct! There's nothing worse than an editor getting your piece and having to guess at what words you meant to use because it was full of spelling errors.
Take the time to spell check your work and make sure your grammar and punctuation are accurate. Do some research and make sure you are familiar with basic grammar rules, and get a second pair of eyes to look at it if you're not sure about something!
What are some health blogs that accept guest posts from rehab professionals?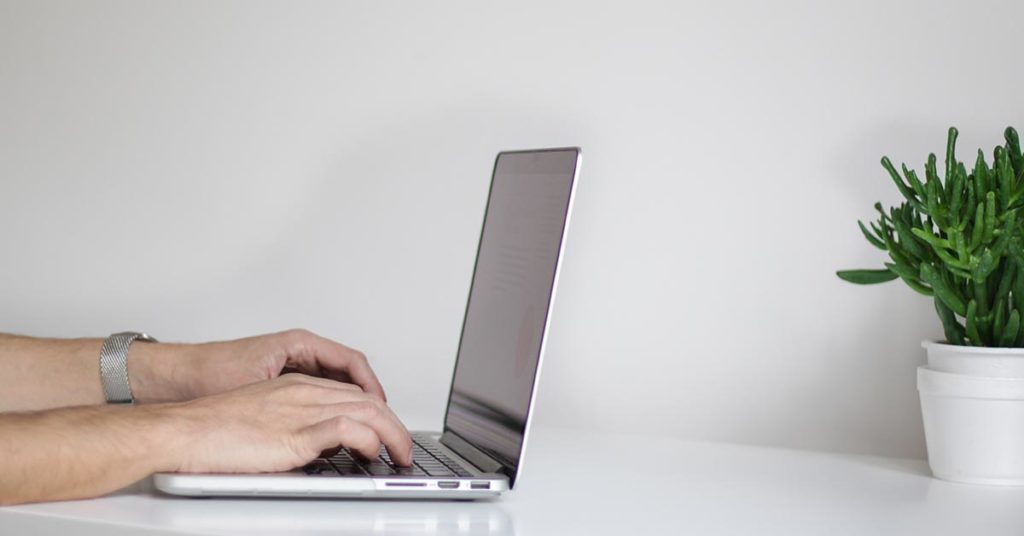 If you're not sure whether a specific site, organization, or health blog accepts guests posts, go to their website and look for either a "contribute" or "contact us" link.
If you're on a website and can't tell if they accept guest posts, look back through their articles to see if they have accepted guest posts in the past. I've compiled a list of some rehab sites that explicitly accept guest posts—or have accepted guests posts in the past:
Using "write for us" to guest blog on health, fitness, and therapy sites
Another great way to find the latest and greatest sites that accept guest posts from health, PT/OT/SLP, and fitness bloggers is to use google.
Try the following queries in google, among others:
"write for us" "health"
"write for us" "fitness"
"guest post" "health"
There are many more health and fitness blogs out there that are willing and eager to accept guest posts!
If you come across a website where you think you have something to contribute, give it a shot! After all, It won't hurt to contact these websites and see if they're interested in accepting a guest post. If nothing else, you've made another contact!
And please let us know if you successfully post for them, and we'll add them to the list.
Sample pitch
So, you've written your article, and you're sure you know the perfect site for it. Or maybe you just have some ideas for great articles that would really enhance their site. Now you're probably asking…
"How do you pitch your ideas?"
"What components should be included in a good pitch email?"
"What do editors want in a pitch?"
Introduce yourself.
Include a basic summary of your career path and what makes you qualified to write a post for their organization. Make sure they know who you are, and what your experiences have been as they relate to their website.
Include why you chose their organization.
You don't have to go overboard, but make it known that you are familiar with their site and enjoy its content, and also acknowledge what drew you to them.
Include information on why you want to be published with them specifically.
And on that note, always try to address your pitch to a particular person when possible. If you don't know that person's name, you can use "Content Manager," as most major sites have someone in that role. 🙂
Summarize your article.
If you already have a post written or an idea for a post, give them a brief summary. Listing it in outline or bullet form helps the editor to skim the information quickly and see if your article would be a good fit for their site.
Include links for published articles if you have them (it's ok if you don't!).
If you've already been published somewhere on the web, then put a link to your article within your pitch email. It gives the editor an example of your work to see if you would be a good fit for their site.
Mention how you can help generate buzz for the article.
Do you have your own website? Social media following on LinkedIn, Instagram, Facebook, or Twitter? Influencer or micro-influencer status? Any of these will make content managers and editors more excited to publish your content; after all, it's free visibility when you share their article to your audience!
---
Our gift to you: A free sample guest post pitch template!
Dear (Website Name) Content Manager,
My name is (Insert Name), and I am interested in writing a guest post for (Website Name). I have been following your content for the last year, and have found it very helpful as I explore (Insert Rationale). I love your tone of voice and fresh approach to explaining the topic of (Insert Topic).
I am a licensed physical therapist, and have been practicing in (Insert Setting(s)) for (Insert Years). I also have a large audience on Twitter–where I frequently post content about the topic of (Insert if Relevant)–as well as a collection of content I have published on that topic at (Insert Blog Name/Title or Contently Link or Medium Handle).
I am interested in writing a guest post for your site, as (Insert Rationale for Your Experience Matching the Site). The article I am pitching is ("Article Name"). Here is a brief bullet summary of the content of the article:
– Intro to article topic
– Point A
– Point B
– Point C
– (Be sure to include any ideas for downloadables that can go with the article!)
– Conclusion
I appreciate your time in reviewing my guest post idea, and hope to hear from you soon! Thank you for your consideration!
Sincerely,
Your Name and Full Title/Credentials
The biggest lesson I've learned about guest posting?
You just need to start writing!
Begin reaching out to different organizations and get your writing journey started. Good luck in your future writing endeavors!
---
Breaking into Health Writing (Save 25%) – This course is awesome, and it's quite affordable for what you get. It's a great introduction for a new or aspiring copywriter needs to understand how to actually start writing. It covers types of writing that are out there (medical vs. marketing vs. health, etc.), and it explores what you need to make an actual plan to get there. I highly recommend this course if you're looking for a writing career where you write content for other companies.

* By using the above link, you get a nice discount, and we make a small commission. It's win-win! We ONLY recommend courses with excellent reviews, and we fully stand behind this course to help you build your writing career. Thank you for supporting The Non-Clinical PT! 
---