Back in 2013, I wasn't enjoying my work as a physical therapist. After trying as many settings as possible, I realized I needed to set my sights on leaving patient care. I set an intention to be out of direct patient care within two years, and I was able to make it happen!
But I made a LOT of mistakes along the way.
I really had no idea what I was doing, and there was no roadmap to help me along my path.
I felt extremely alone, and felt like I had wasted all that time, money, and energy on training I didn't even want to use.
I did make some good moves along the way, obviously, or I wouldn't have wound up successfully leaving patient care to become a copywriter, and then, eventually create The Non-Clinical PT 🙂
However, this article is going to cover some of the rookie mistakes I made so that you (hopefully) can be spared the frustrations I felt while leaving patient care.
This post may contain affiliate links or codes. This won't increase your cost, but it helps keep TNCPT alive, and free of annoying ads! Thank you for your support. 🙂
Mistake #1: Slacking on resumes and cover letters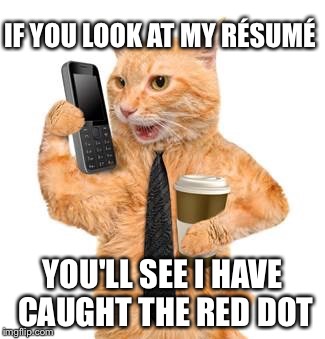 I usually pride myself on writing a pretty solid resume and cover letter. As a writing enthusiast and grammar nerd, I shoot for accuracy and clarity in all written communication.
But I definitely screwed up a few things when I was creating my non-clinical resumes and cover letters. Big time.
Here are some of the things I did wrong.
Cover letter mistakes:
I wasn't answering the question: Why the heck was I leaving patient care?
It's the elephant in the room. You need to address it in a confident, clear way. Say something like, "I'm applying to the account manager role because I am ready for a change. As much as I have enjoyed patient care, and have honed my interpersonal and time-management skills, I am seeking a new challenge in a professional setting, where I can use my detail-oriented nature in an analytical role."
My cover letters were too long.
You really don't need to discuss your extensive continuing education pedigree or the multitudes of clinical skills you've amassed over the years. Most non-clinical hiring managers won't even understand half the jargon, and your cover letter will become tedious to read. You don't want anyone thinking of you as tedious. You'll be best served using that valuable cover letter space to discuss how your transferrable skills are applicable to the new role you're pursuing.
I wasn't reflecting the culture of the companies to which I was applying.
Companies are living, breathing animals. Each has its own culture. Some are formal, while others are informal. Some value community service and team visibility, while others focus more on the bottom line. It's important to understand the culture and values of the company to which you're applying. Try to include a few keywords from your target employer's mission statement when you're writing your cover letter.
Resume mistakes:
Highlighting the wrong things on my resume.
Ask anyone who knows me and they'll tell you: I was a bit of a job hopper during my physical therapy days. It's because I was never really happy in a clinical role, so I kept hopping around again and again, trying to find the right match. It never happened. But before I wised up, I had a looooong resume with tons of rehab therapy jobs. Most of them discussed what I did as a clinician. But I was trying to become a writer! Why on earth did my few writing roles have a mere inch of real estate at the bottom of the second page?
Forgetting to put a summary statement at the top.
You NEED a summary statement at the top of your resume, and it should encompass what makes you ideal for the role you're seeking. It's your own personal elevator pitch. Come up with a way to highlight your best qualities, experience, and ambitions in a single blurb. For example, "I'm an articulate, friendly, and detail-oriented physical therapist with three years of experience in clinical instructor and mentoring roles. I am seeking an opportunity to leverage my educational and clinical background in a higher education setting."
Mistake #2: Failing to land any informational interviews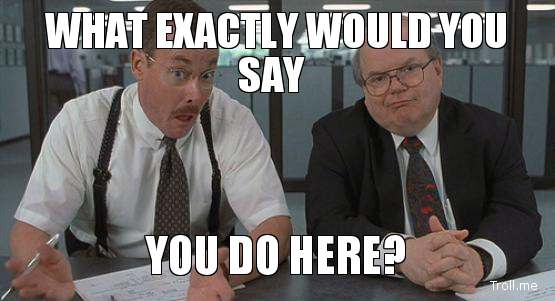 Informational interviews are VITAL for anyone bent on leaving patient care. How the heck are you supposed to know what to do next if you don't know what you're looking for?
Informational interviews can help you understand the pros and cons of non-clinical roles. Don't be afraid to pick these people's brains. If they agreed to the interview, they'll be willing to be honest with you!
Side note: I wound up in an ill-fitting (and low-paying) marketing role as my first non-clinical job after leaving patient care. I was underpaid and underutilized, and it was a terrible experience overall.
An informational interview can quickly tell you whether you'd be a good fit for a particular role, and a particular company. In the case of my failed marketing endeavor, I probably wasted the company's time—and my own time—but I do think I learned something very valuable. At the very least, I can warn you against making that same mistake 🙂
Mistake #3: Underestimating the power of social media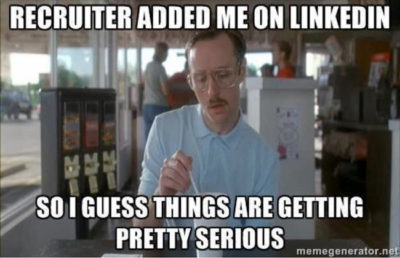 LinkedIn is a job seeker's best friend. While there are plenty of networking opportunities on Facebook and in person, LinkedIn is the easiest way to stalk—I mean locate—people who have roles that are similar to what you might want for yourself.
You can simply stalk—I mean study—their job progressions to get inspiration, or you can reach out directly and ask for informational interviews.
When I was at my lowest point of career misery, I would go onto LinkedIn and use the search feature to find PTs who had moved on to non-clinical roles. It made me happy seeing that it was possible, and I was able to chat up a few of them to get our non-clinical spotlight series going on this site!
Mistake #4: Skipping the networking events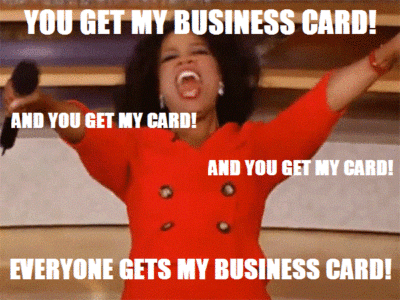 In-person networking events are extremely important. Unfortunately, I have a history of being extremely awkward in social events where I don't know people. Like, I resort to making fart jokes awkward. True story.
Needless to say, I avoided social networking events like the plague, but that most certainly cost me some jobs along the way.
All of the folks with whom I've spoken who actually made a quick, clean transition out of patient care did so because of networking. They showed up, smiled dazzling smiles, handed out business cards, and landed non-clinical jobs.
Just trust me on this.
Create business cards and get out there and start networking. Go to after-work events. Attend Meetup events that seem mildly interesting.
Be shameless. Get cards printed that say "Your Name, PT, MPT" followed by your email address, phone number, and sub-title of "Seeking non-clinical opportunities."
Another note: if you're as awkward as I am—was—consider joining Toastmasters International. I'm still very much a work in progress, but I definitely have moved beyond awkward fart jokes at important networking events. Toastmasters has helped improve my confidence with public speaking, making in-person networking events MUCH less stressful!
Mistake #5: Being impatient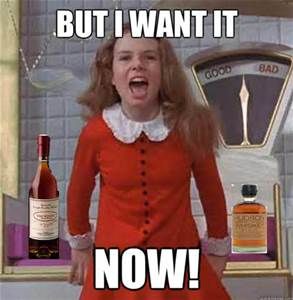 Leaving patient care is not always easy. For most people, it takes time and some serious work. Depending on the role you want, you might need to take some courses online. For example, if you'd like to pursue a role in user experience (UX), you'll almost definitely need additional education. User experience (UX) researchers often attend bootcamps to learn the skills they need for their new careers.
The same goes for a home modification specialist. While you can certainly get there without the additional certifications, you'll have an easier time selling yourself as an expert if you've got the CAPS or CLIPP certifications.
You might even want to obtain an MBA (though if you're in major debt from school, I wouldn't necessarily recommend it) or other type of supplemental degree.
I decided I was tired of being in school, so I resolved to just grind a bit and take lower pay rates as a contract copywriter as I got NGPT off the ground and worked as a per diem rehab intake liaison.
If you count from the moment I decided to leave patient care until the moment I landed a truly non-clinical full-time job, it took me over 2.5 years to make the leap.
But it was worth every moment.
Mistake #6: Having NO idea what I truly wanted to do next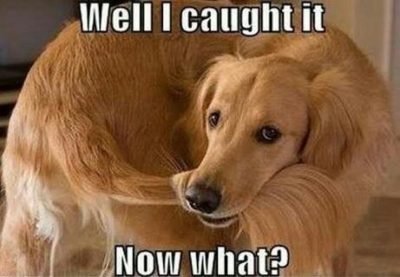 I cannot stress this enough. You MUST take the time to discover what you want to do next when you decide to leave patient care. There are so many options out there that it's overwhelming if you don't have a plan.
And quite a few of those options require additional (expensive) education to get there. As I mentioned above, some of those certifications help you quite a bit, but they're not cheap.
I knew that I wanted to leave patient care, but I had no idea what I wanted to do next. I had no idea what was even out there! So I screwed up royally.
I spent hours applying to jobs—ones I didn't even understand, much less have the qualifications to perform. I also didn't know how to search for the jobs that I would understand, and did have the qualifications to perform.
Don't make my mistake.
Be sure to really do some deep introspection and identify why you want to leave patient care. Consider the aspects you like about treating patients, and the ones you don't enjoy as much. Then, invest in learning more about the various options out there for you.
For example, if you've always enjoyed processes and procedures, you might wind up enjoying an operations role in a healthcare startup. Or if your favorite part of treating patients is building rapport and trust, a future in case management or a role as a rehab liaison might be right for you. Maybe you loved your role as a neuro PT, and you still want to work with patients with Parkinson's Disease. A role like DBS Clinical Specialist might be perfect for you!
---
Be smarter about leaving patient care than I was.
I made countless mistakes in my career before I finally figured things out, and I don't want you to go through the same frustrations. With Non-Clinical 101, you'll be guided and supported through process of discovering the right non-clinical career for you, then pursuing it with confidence and preparation.