This week's spotlight is on Adam Quire, PT, DPT, a non-clinical physical therapist who is now Specialty Account Manager for Numotion!
---
This post may contain affiliate links or codes. This won't increase your cost, but it helps keep TNCPT alive, and free of annoying ads! Thank you for your support. 🙂
What is your full name, title, and company name for your current, primary role?
Adam Quire, PT, DPT
Specialty Account Manager for Numotion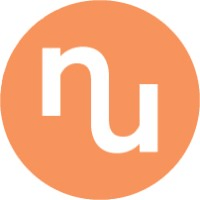 Where are you located?
Lexington, KY.
Where did you go to PT school, and what year did you graduate?
University of Kentucky, 2012.
What did you do when you first finished school, and for how long?
I worked for an outpatient company called KORT for almost three years. In the first couple years, I split my time between three clinic locations.
In what setting(s) did you work, and what types of patients did you treat?
I worked in outpatient (mostly orthopedics).
Please refrain from contacting our spotlight participants on social media. There are thousands of readers just like you out there. 🙂 Please ask your questions in the comments on this blog post.
If you're a Non-Clinical 101 student, you can network with many of our spotlight participants in the alumni groups!
What did you enjoy about your early roles? What didn't you enjoy?
As a new grad, I really enjoyed working with many experienced therapists. It accelerated my development as a clinician. I also loved being involved with the marketing efforts for each clinic.
I did not enjoy the volume of patients I would sometimes have to see. At our busiest, that could be 15-20 patients per day.
What else have you done since then, prior to your current role?
I switched to home health physical therapy and practiced there for six years.
When and why did you decide to do something non-clinical?
I'm not sure I can pinpoint an exact time; it was more of a gradual development. While doing home health, I listened to podcasts and discovered that more and more therapists were branching out to non-clinical roles. They seemed to be very happy with their decision.
I started experiencing burnout fairly early in my career, so I knew I would eventually have to make a change.
What are you doing these days?
Numotion is a complex rehab technology (CRT) company. We provide customized manual and power wheelchairs, as well as pediatric equipment.
As a specialty account manager (SAM), I am responsible for business development by forging relationships with:
Physicians and therapists in outpatient offices
Rehab hospitals
Skilled nursing facilities
Assisted living facilities
The SAM's goal is to bring in new customers for our assistive technology professionals (ATPs) at Numotion.
Are you still treating patients, or are you solely non-clinical?
I am solely non-clinical.
How long have you been in your current role?
Since January 2022.
Did you get any special certifications or training along the way to help you get into your current role?
I participated in the Non-Clinical 101 course, which was unbelievably helpful, especially the resources regarding creating a non-clinical resume.
How did you find your job? Did you apply or find it through a connection?
I found my job through a connection. I had worked with Danielle Mains once before when providing a power wheelchair to one of my home health patients. When I came across the job posting, I reached out to her, and she referred me to the local hiring manager.
What was the interview like for the specialty account manager role?
I went through three rounds of interviews, all of which were virtual. The first interview was one-on-one with my hiring manager. The next two interviews were with the same hiring manager, as well as two other leaders of the sales team.
How have people reacted to you leaving patient care?
Most everyone has been supportive and understands my reasons for leaving patient care.
However, I think many people find it confusing that I would give up clinical practice after dedicating so much time, effort, and money to my DPT degree.
What's a typical day or week in the life like for you? What types of tasks and responsibilities fill your time?
Most days, I am out in the field, traveling locally to doctors' offices and therapy clinics. I host educational lunches or breakfasts with these accounts. My goal is to promote new orders and make it as easy as possible for these clinicians to refer their patients to Numotion.
Typically, I spend one to two days per week working from home. Those days include a lot of communication via phone and email. I make sure my orders are moving through the process and minimize delays in getting patients their equipment.
What are some of the rewards of your role? What are the biggest challenges?
The rewards are very similar to the rewarding side of clinical practice. I still aim to promote safety and independence in a customer's life. It's also great to interact with fellow therapists on a daily basis and make the process as easy as possible for them.
The biggest challenges come down to paperwork. Every type of insurance has their own requirements for billing. If a doctor or nurse fills out one of the forms incorrectly, it can be very challenging to get it corrected in a timely manner.
How did your clinical background prepare you for this role? Which skills transferred?
Being a physical therapist adds an extra layer of credibility when I am collaborating with other clinicians. Education is a huge part of my current role, so that experience definitely transferred over.
Roughly speaking, how are the hours and pay compared to patient care?
The hours are extremely flexible compared to working in patient care.
I am salaried plus commission, and I took about a 40% pay cut from my home health role. It takes a while to start earning commission because I don't get paid on an order until the equipment is delivered. I began receiving significant commission checks in the fourth quarter of my first year. Earnings have been consistently rising in the first half of my second year.
What type of person do you think would do well in your role?
You certainly need to be organized. I have so many tasks going simultaneously, and it's very easy to get distracted.
You also have to be comfortable with cold-calling, educating, and presenting to small- or medium-sized groups (both in person and virtually).
Do you work remotely or onsite?
My position is hybrid. I'm usually on the road but can work remotely for a couple days at a time.
Does your organization hire PT, OT, or SLP professionals into non-clinical roles? If so, what type of roles?
Yes. There are a lot of PTs and OTs who work at Numotion. Most of them are either specialty account managers (SAMs) or assistive technology professionals (ATPs).
Did you read any books, take any courses, or do anything special overall to get you where you are today?
Since I was on the road as a home health PT, I really leaned on podcasts and audiobooks to educate myself on a variety of topics.
That being said, the Non-Clinical 101 course was by far the most helpful resource for transitioning out of patient care.
---
Eager to launch your own non-clinical career?
---
What is a typical career path for a specialty account manager?
Typically, a specialty account manager at Numotion can train to become a RESNA-certified ATP in our development program or seek promotion to a regional-level leader on the sales team.
What is next for you? What are your high-level career aspirations?
Right now, I want to focus on being as successful as possible in this role, so the commission checks continue to grow toward my earning levels as a clinician.
Long term, I can see myself pursuing a leadership role in the sales division or even transitioning to the education team.
What would you teach to today's graduate students in your profession, if you had the opportunity?
I would encourage them to learn about becoming an ATP. Do some shadowing to see if it could be a good fit for them.
Do you have any special advice for others who want to follow in your footsteps?
Make as many connections as you can through networking, LinkedIn, etc. Every role I have had since PT school was because of an internal recommendation from someone I knew.