Utilization review jobs are popular in the non-clinical world (though they're not your only option these days!). The utilization management field allows you to leverage your education, experience, and licensure as a rehab professional—without dealing with the physical and emotional burdens of direct patient care. If you're an OT, PT, or SLP professional looking for a career path that doesn't involve direct patient care, utilization review might just be the right choice for you!
This post may contain affiliate links or codes. This won't increase your cost, but it helps keep TNCPT alive, and free of annoying ads! Thank you for your support. 🙂
What is utilization review (UR)?
Simply put, utilization review is the process of looking carefully at how healthcare benefits are being used.
UR generally refers to an insurance company (or "payer") reviewing the services delivered by a healthcare provider—then determining whether those services fall under the coverage of the healthcare plan in question.
Simply put, utilization review is an insurer's way of making sure that a patient's insurance covers the physical, occupational, or speech therapy services he or she is receiving (or wishes to receive in the future).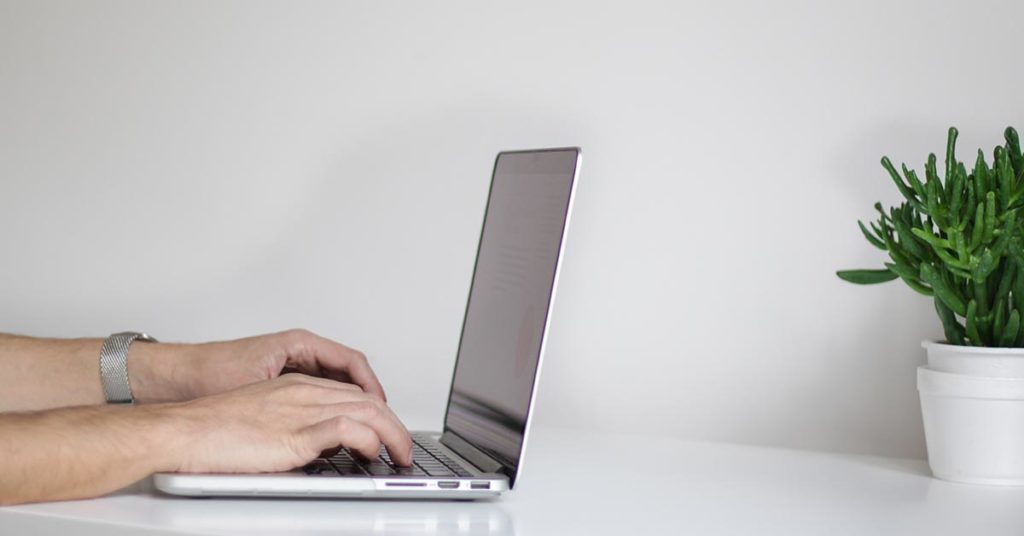 Why is UR used in PT/OT/SLP?
Insurance companies use utilization review in order to confirm that the therapy services being delivered are actually covered by the healthcare plan, and also to ensure that patients receive the services they are owed as plan members.
The primary goal of someone working in utilization management is to help manage the care the health plan member (meaning the patient) gets through their benefits, so that patient can return to his or her normal daily tasks.
A utilization reviewer ensures that patients receive appropriate care—but not excessive or inappropriate care that exceeds their benefit (healthcare plan).
What's the difference between utilization review and utilization management?
In general, utilization management is the umbrella term that comprises case review, appeals, denials, and tiering. All of these terms are part of managing an insurance member's PT benefits.
The primary goal of utilization management is to see that a member's benefit is not abused, and that it is used appropriately when it is really needed.
Technically, though, "utilization review" typically refers to the review of services that have already been delivered, while "utilization management" often refers to the review of coverage for future medical services.
How do physical, occupational, and speech therapy professionals work in UR?
Many insurance providers enlist the help of utilization reviewers—often called physical therapy (or occupational or speech therapy) reviewers, case reviewers, chart reviewers, clinical reviewers, etc.—to perform chart reviews and help determine whether coverage applies to specific cases.
In larger companies, PT, OT, and SLP professionals can work in all sorts of departments within the UR/UM department, including:
Appeals (including reconsideration)
Chart Review – This might include roles like "physical therapy auditor"
Denials
Tiering
Some companies operate as third-party managers, and other payers perform their own utilization management in-house. Some hospital systems also have their own utilization management teams.
If you work for a third-party manager, health insurance companies contract with you to take care of their utilization management for various benefits.
These third-party management companies have contracts with plans from almost every region of country, including commercial, Medicare, and Medicaid plans. Most of these health plans start with management of other medical specialties, and then add PT/OT later.
Brittany Ferri, MS, OTR/L, CLT worked as a utilization reviewer with Fidelis. She points out that utilization review is quite similar to being a rehab liaison or a case manager. "There are obvious differences in the setting where the work is done," she points out. "However, you are still managing a client's case in the most intricate of ways: recording therapeutic progress, keeping tabs on discharge planning, and remotely assessing all factors of a client's situation."
Here's how it generally works:
On the provider end, a request is submitted for PT, OT, or SLP care that is to continue.
A review is made on the utilization management end, based on information provided about previous care to that point. (Some health plans allow auto approvals for first and second requests so patients can get some visits to start care and begin to show progress, while some want reviews from the very first request.)
Each authorization is valid for a certain time period. (Typically 30-60 days for ortho and some neuro, and up to 120 days for developmental pediatrics.) SNF, IRF, and LTAC pre-service authorizations are usually approved for three days, and reviews can take place as frequently as every seven days within an active plan of care. Only physicians can deny authorizations.
Some of the pros of working in utilization review include:
Interesting work. Getting to see clinical notes and courses of care from all over the nation can be very eye-opening.
Work from home. These days, UR roles are often remote/work-from-home. Depending on the company, working from home might be an option in the future, or even be an option from the get-go! A common remote UR role is Pre-Service Coordinator, also known as a Clinical Review Coordinator.
Less taxing overall. Utilization review is less physically and emotionally demanding than patient care.
Decent pay. The pay tends to be about the same as clinical care, so you don't need to worry about a pay cut when you leave the clinic—unless you're making bank as a clinician. Depending on the company you work for (and how many years you've been in practice/which setting you've been in), pay will be comparable to what you'd make as a PT.
No direct patient care. If you want to stay in healthcare, without having to perform patient care, UR/UM is ideal for you. There's zero actual patient care, but you're still very much using your degree.
Stable work with predictable hours. Utilization review professionals work set hours. If you're scheduled to be working from 8:30 to 5:00, those will be your hours. No staying late to complete documentation. The tasks themselves are predictable, as well. You'll be doing what you were hired to do, without unexpected drama!
Predictability. UR jobs tend to offer a predictable schedule without too many surprises during the day.
Still using your degree/license. If you're sensitive about "wasting your degree" (which isn't the case, but still), this route could be great for you.
Task-based work. You check off tasks and leave work at work at the end of the night.
Some of the cons include:
Red tape. Because many utilization review jobs are in large organizations, the work environment for these roles is often very corporate, sometimes even a bit political.
Change can come about slowly. For the same reasons, if you want an answer or change, you might have to go four or five rungs up in the company to get answers.

Can be depressing. It can be a bit demoralizing to see poor treatments and practices. Because you see lots of charts/notes/treatment styles from across the US, you see the worst of the cookie-cutter treatments. Think 3x/week for 12 weeks for people, regardless of their diagnosis. Similarly, it can be upsetting to deny treatments to well-meaning providers who are treating outside the scope of a patient's benefits package.
Can be frustrating. Sometimes, you'll get an irate provider on the other end of a call and you have to explain why their treatments are not covered by your employer. It leaves you in the position of being the messenger of bad news.
Must have a clinical license. In most cases, you must be a PT, OT, or SLP, but exceptions are made in some companies for assistants. If you didn't pass your boards or are foreign-trained and don't plan to become licensed in the US, it can be tough to land these jobs.
Keeping track of details can be tough. Health plan regulations get complicated, and many UR organizations contract work for many health plans in several states. Each health plan and each state have different rules and regulations, so trying to keep it all straight can be very difficult at times.
Productivity still matters. Some companies have formal productivity rules (called "quotas"), where you have

required numbers of cases to review per day. The ones that don't still typically track some sort of productivity.

Not flexible. In the past, UR roles offered more flexibility, and some even allowed for part-time hours. Now, with the increased popularity of the role, most positions are full time with a set schedule.
Can be lonely. If you work from home, it can feel isolating. If you work onsite, it's a different vibe than the constant chatting of the clinic.
Repetitive. While many UR jobs have tons of different types of cases, you're still reviewing charts all day, every day. For some people, that type of predictable work is a blissful concept. For others, that sounds mind-numbingly dull. Some complain of a lack of a career path in these roles, but one PT Medical Management Director would argue otherwise 🙂
Lots of sitting. Yes, that's a big change for the super active therapists out there. That said, many workplaces have become savvy to the risks of sitting all day, and you can usually find employers that are willing to spring for a stand-up desk. If you work from home, it's highly recommended to invest in a stand-up desk.
Occasional weekend/evening work. Some insurance plans are open during evening hours or on the weekends. Depending on the specific role, you may need to work outside of the normal 9-5 business day.
Limited growth potential. UR jobs have evolved a lot over the years. Increased competition means that the pay is not as high and the career path does not offer as much growth as it once did.
While utilization review was once the obvious choice when leaving patient care, now there are many different types of non-clinical roles! Learn more about your options and launch your non-clinical career with Non-Clinical 101!
What is a typical physical therapy utilization review salary?
Generally speaking, UR/UM professionals will earn about what they would make as a treating clinician. There might be a slight increase in pay or decrease in pay, depending on the setting in which a clinician has most recently worked.
Most utilization review roles have required yearly reviews with pay increases, as well as opportunities for bonuses.

A salary of $82,000/year is about average (with standard benefits package), with a typical range of approximately $70,000/year to $98,000/year.
What is a day in the life like as a physical therapy auditor or UR/UM professional?
If you're looking for a change from the physical demands of a clinical rehab job, UR might be the right fit for you. But there are a few things to keep in mind.
You'll be spending lots of time at a desk!
Much of your day will be spent looking over information that a provider sends for pre-authorization or retro-authorization, and then deciding if their request is approved in full, in part, or denied. That decision is based very heavily on a patient's functional presentation, and whether the patient is making progress.
Depending on the size of the company, you might be focusing on only one of these areas, or if you're working for a smaller organization, you might be involved in many of the utilization management responsibilities. At smaller companies, you might wind up taking on extra tasks, like training new hires and developing documentation standards.
You might start the day by logging into the computer system. You will check email messages and look at your calendar to see if you have any scheduled peer calls with providers (therapy professionals, in most cases).
Much of the day is spent pulling up cases and reviewing the information provided to support continued PT, OT, or SLP services (depending on your discipline).
You'll be looking over the info that a provider sends to see if significant functional progress is being made from the skilled care delivered by that provider. Generally speaking, you'll make a decision to authorize to one of the following:
Authorize a full request
Authorize part of a request
Deny additional care
A utilization review PT, OT, or SLP will usually get a few peer (provider) calls each week. This involves calling a provider and trying to address their questions—and those questions usually revolve around a reduction or denial of visits. Peer-to-peer reviews (P2P) are between two physicians, or they can be between a nurse practitioner or physician assistant and a physician.
These calls can also be appeals review in nature. If a therapy professional's claim is denied, they can appeal for reconsideration, resulting in a (sometimes uncomfortable) phone call.
Do utilization review professionals work remotely or onsite?
This really depends on the company. Some UR jobs are remote, and some are onsite. In recent years, MANY more of these roles are fully remote!
What type of growth is there in a utilization review/management role?
As you get your feet wet, you may get pulled into internal projects. For example, you might work on creating best-practice standards for review, or creating clinical guidelines for a specific type of practice (ortho, neuro, etc.).
This might involve looking up best peer-reviewed treatment practices per diagnosis (think JOSPT clinical practice guidelines, Cochrane database, systematic reviews, etc.), and creating guidelines that would be used to support the reviews performed in your role as a UR/UM specialist.
You can also take on additional roles, such as:
Internal education and mentorship of new reviewers

Performing tier reviews
Writing guidelines, protocols, and processes
Creating webinars and training materials for internal use
Training new hires
Keep in mind that there are other non-clinical career paths that offer greater growth potential.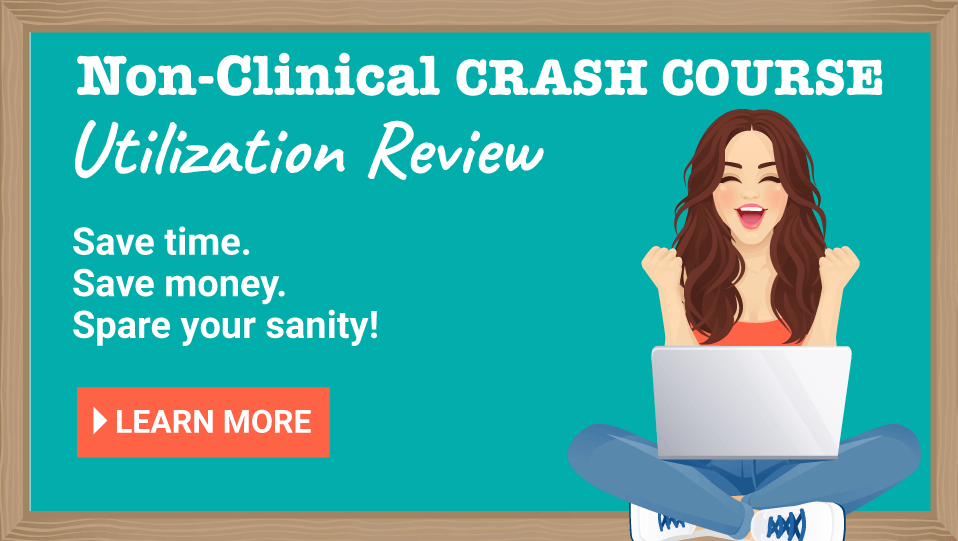 What type of person would do well in a utilization review job?
Anyone going into utilization review should care about PT, OT, and SLP benefits being used appropriately, ethically, and at times minimally. You need to understand the true value of a patient using a home program.
If you are one of those PTs that think the more visits the better, this likely is not the job for you. Having an understanding of the difference between physical therapy for medical need and just feeling better is key.
Here are some other skills and traits that help:
An understanding of current best practice and recommended guidelines. This is a job where experience really does matter, but not just letters after your name. If you have a specialty, great. If you've got a wide breadth of experience, that's also great…maybe even better.
The ability to be decisive and analytical, and not overly emotional, is helpful.
People who can handle conflict and stay calm to resolve situations, even when a frustrated provider calls, will do well in these roles.
Those who have a good understanding of the most up-to-date clinical practice guidelines will do well. For example, understanding how the use of standardized outcome measures like LEFS, DASH, and ODI are used is key.
Those who can professionally debate, without losing their cool, will excel in these jobs.
Interpersonal skills, such as staying calm under pressure and effectively negotiating, are very helpful.

Understanding what a health plan is meant for is key. If you've done any claims processes or authorizations, auditing, etc., that will help.
Here is a spotlight on a PT now working in UR: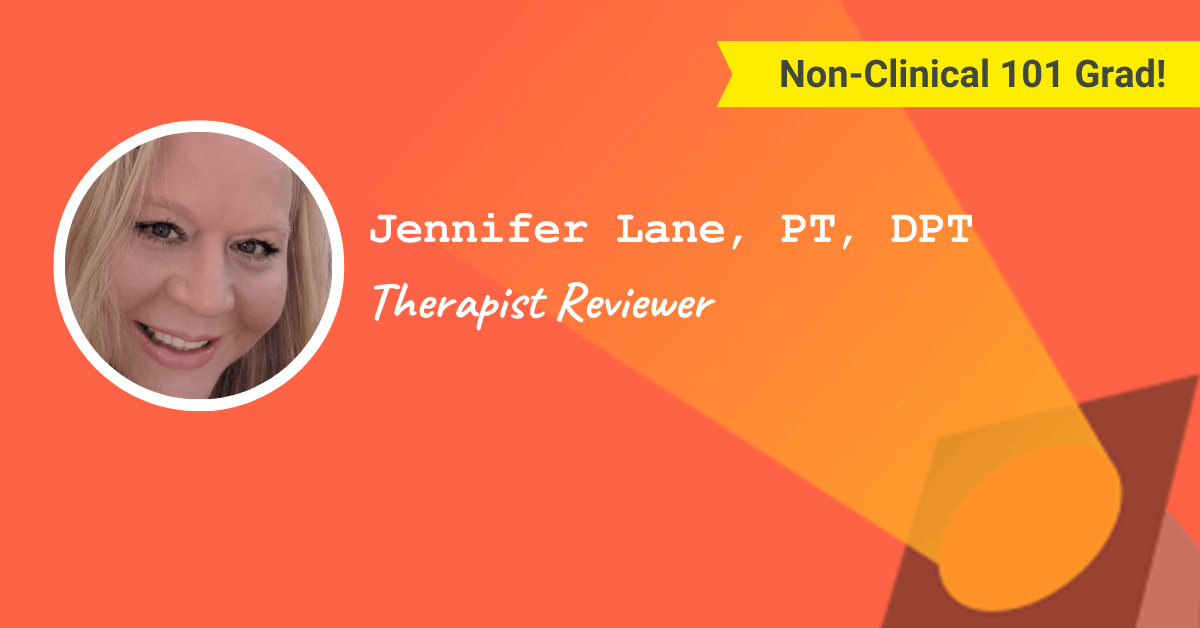 What type of specializations are needed to become a utilization reviewer?
While there aren't specific certifications required to become a utilization reviewer at this time, this could easily change in the future. Per the link below, the National Association of Independent Review Organizations (NAIRO) has released a roadmap to creating a stringent clinician credentialing process. This can be a very good thing!
Becoming a utilization reviewer is easier if you have a few skills under your belt, as well as a good amount of experience. Some companies prefer UR professionals to have in-depth knowledge in one area (pediatrics, for example), while other organizations prefer to hire therapists with a wider breadth of experience.
Can a PTA or COTA have a career in utilization review?
It depends on the company. While most companies prefer to hire therapists (not assistants), there are a few utilization review companies out there that do hire assistants into UR roles.
How does one land a utilization review job as an OT, PT, or SLP?
1. Get to know the anatomy of a utilization review job posting
Look at utilization reviewer job postings and get to know the language. Look at the roles and responsibilities and consider what you do in your current roles (or have done in your past roles) that matches the job description.
Aaron Hackett, PT, DPT, CCI, STMT-1 is a utilization reviewer with eviCore. He recommends taking on additional tasks at your clinical job that will look good on your utilization review resume. Here are some ideas:
Internal chart auditing
Join committees for improved documentation
Volunteer for your national or local therapy association, and volunteer in payment and policy sections
Run a journal club or evidence-based care club
Bill Daly, PT, is a denials coordinator with naviHealth. He recommends ensuring that you have a deep understanding of CMS guidelines before you apply for UR roles.
2. Do your homework on the utilization review profession
Working from home or having a desk job can seem appealing when, frankly, you could use some help feeling happier in patient care.
But the real way to find out whether you'd enjoy being in the utilization review field is to job shadow, land informational interviews, and take relevant courses to discover whether you find the work interesting.
3. Take courses on billing and documentation
My favorite CEU sources have great information courses on documentation, rehab compliance, and billing. These look great on your utilization review resume.
Here are some great MedBridge ones to get you started:
Use code TNCPT to save 40% on unlimited CEUs!
4. Network
If possible, become active in your local APTA chapter (or AOTA or ASHA, if you're going into occupational or speech therapy-related utilization review jobs). Attend board meetings and take on additional assignments when possible. You might wind up organizing meetings and planning conferences, which will expose you to all sorts of people in the industry.
It's a good idea to attend billing seminars and conferences whenever possible.
Pursue leadership roles. Don't be shy about becoming more involved over time. It will be noticed.
Few people volunteer, so those on the board are very grateful!
5. Know where to find utilization review jobs
If you are wondering how to find a job in utilization review or how to get started in utilization review, you'll definitely want to join The Non-Clinical PT's FREE Facebook networking & jobs group and/or join our FREE email list, where we frequently send out non-clinical job opportunities.
You can also look on UR/UM companies' own websites, as well as job search engines like Indeed, Glassdoor, and LinkedIn. Word of mouth (networking) is always helpful, whenever possible. If you're still in the clinic, go talk to the billing and auth people in the back office, and ask who does the utilization management for your practice.
Best of all, if you're a Non-Clinical 101 student, you'll get early access to non-clinical job listings (which include UR jobs) most Sundays!
6. Adapt your resume for physical therapy utilization review jobs
It's time to tweak your non-clinical resume to highlight the right experience from your employment history.
This is one of the cases where leaving your breadth of treatment on your resume is actually beneficial (as opposed to other non-clinical roles, where you want to minimize the PT jargon).
Non-clinical hiring managers and recruiters won't recognize PNF or NDT, but they will understand that your monthly task of auditing other therapists' charts translates to being detail-oriented.
Make sure your non-clinical resume reflects every bit of medical coding, auditing, and customer service-related responsibility you have held during your career.
Review the qualifications listed in each utilization review job posting, and highlight how your experience and knowledge complement the job role. For example, you might want to play up your familiarity with ICD 10 and CPT coding based on your years of experience in multiple settings, or you might wish to play up your communication and customer service skills.
7. Create a utilization review cover letter
Create a compelling letter that demonstrates that you're the best possible candidate for the role! Make sure your cover letter addresses the company by name and portrays you as the best solution for their problem.
8. Dazzle in your utilization review interview
The interview is your time to show how your unique personality brings life to the resume you submitted. You want show how you'll handle conflict, your attention to detail, and your familiarity with what a utilization reviewer does. Expect questions related to:
Standard questions about strengths/weaknesses etc.
Clinically relevant questions about how certain conditions should be managed.
Why you want to leave clinical care and crave the change.
Brittany Ferri, MS, OTR/L, CLT stresses the importance of asking your own questions about the specifics of the role during the interview, especially if it's your first non-clinical job. "My company did a good job of answering my questions and making sure I was comfortable with the change of pace involved with becoming a utilization reviewer," she explains.
Is utilization review right for me?
This article has delved into what UR is, but whether it's right for you will depend on many factors that are unique to you. As with any career change, you'll want to spend some time assessing your strengths, talents, and interests, and line up plenty of informational interviews.
Companies hiring for utilization review jobs
Need a little help finding utilization review jobs? Here are a few of the companies doing so on a regular basis. Whether you're a physical therapist, occupational therapist, physical therapist assistant, or any other rehab professional, this will help you get started with your job search. Some of these companies even offer remote utilization review jobs!
Special thanks
We want to give special thanks to the following contributors to this article:
Brittany Ferri, MS, OTR/L, CLT
Cindy Rapp, PT, MPT, OCS