This week's non-clinical spotlight features an OTR/L who works as Case Manager at Centre for Neuro Skills!
---
This post may contain affiliate links or codes. This won't increase your cost, but it helps keep TNCPT alive, and free of annoying ads! Thank you for your support. 🙂
What is your full name, title, and company name for your current, primary role?
Puja Gohel, MOT, OTR/L, CBIS – Case Manager, Centre for Neuro Skills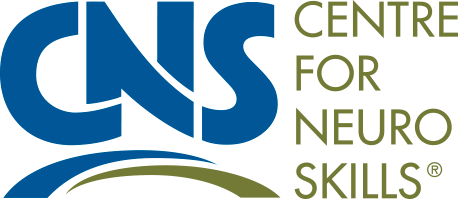 Where are you located?
Emeryville, CA
Where did you go to PT/OT/SLP/A school, and what year did you graduate?
MOT at Loma Linda University, class of 2016
What did you do when you first finished school, and for how long?
I worked as a licensed occupational therapist at Centre for Neuro Skills at the Los Angeles clinic in Encino, CA.
In what setting(s) did you work, and what types of patients did you treat?
Post-acute care program that provided a residential program, day treatment, and outpatient options for those with acquired brain injuries.
What did you enjoy about your early roles? What didn't you enjoy?
I loved the multi-disciplinary collaboration, the opportunities to generalize therapy skills in the community through volunteering opportunities for patients, and learning from neuro-optometry specialists.
I did not enjoy the uneven balance and distribution of work that fell on the OT department; we treated, transported patients to neuro-optometry appointments, volunteered, attended various meetings and conferences, and had to find time for reports too.
What else have you done since then, prior to your current role?
I was promoted to Lead Therapist which allowed me to continue working as a clinical OT. However, I began to address the clinical team's needs whether it was through team building activities, organizing continuing education in-services, and communicating the clinician's concerns to management.
I also joined the Diversity, Equity, and Inclusion (DEI) Committee as a founding member, which allowed me to advocate for cultural awareness and education.
When and why did you decide to do something non-clinical?
Four years into practicing as a clinical OT, I knew I wanted to learn about the management and business side of rehabilitation. I felt comfortable in my day to day grind as an OT, and was itching to learn new skills.
What are you doing these days?
I've transitioned into the role of Case Manager within the same company. It's been exciting as an OT to have this opportunity to try non-clinical work, since this role is usually occupied by nurses in most settings.
Are you still treating patients, or are you solely non-clinical?
Occasionally I jump into our schedule, which is a great way for me to see the patients I provide case management for, and keep my clinical skills fresh!
What percentage of your time is spent clinically vs. non-clinically?
95% of my time is non-clinical!
Did you get any special certifications or training along the way to help you get into your current role?
Nope! It's preferred that the Case Manager has a few years of clinical experience prior to applying. I am trained in Pro-Act and Behavior Tools for crisis intervention, and I maintain my OT and Certified Brain Injury Specialist licenses.
How did you find your job? Did you apply or find it through a connection?
I applied internally.
Did you do anything special to your resume and cover letter to land the case management job?
Yes, I wrote my cover letter to highlight all the non-clinical things I was able to accomplish while maintaining a full OT caseload. I also spoke about my character strengths from our annual Professional Effectiveness Dialogue.
Who did you interview with?
I interviewed with the Director of Rehab and VP of Clinical Services.
What are some of the things you did to stand out, take initiative, and advance in your career?
I took initiative to collaborate with another colleague to host our very first Silent Auction to benefit the local NAACP chapter in Berkeley, CA during the Black Lives Matter movement, improved team morale as the lead therapist with creative team bonding activities, and demonstrated the ability to advocate for my patients in the community and for their families.
How have people reacted to you leaving patient care?
Everyone has been very supportive in my team, since I continue to work in the same company. We like to celebrate each other's victories.
What's a typical day or week in the life like for you? What types of tasks and responsibilities fill your time?
A typical day consists of a morning staffing meeting with all the therapists, virtual meetings with scheduled insurance calls, family conferences, time to write/correct reports, and face time with patients and/or families to provide any support or education. Each day is slightly different, and some days are more hectic depending on emergencies that arise.
What are some of the rewards of your role? What are the biggest challenges?
The rewards consist of giving hope to patients and their families about the quality of life these patients can have. We are the last stop for many of our patients, and they are looking to us for answers. It's been rewarding to assist a patient back to work or school.
The biggest challenges are the road blocks insurance puts with the unrealistic time frames to show any progress.
How did your clinical background prepare you to be a case manager? Which skills transferred?
My clinical background prepared me with the clinical language and understanding of the therapy assessments that are spoken about in our reports when we send them off to insurance for more authorization.
My experience as an OT also increased my awareness of the demands placed on therapists to treat and produce data in order to advocate for more patient therapy.
I also transitioned to telehealth during the Covid-19 pandemic and learned a whole new way of delivering therapy that has now given me a strong understanding of our telehealth platform.
Roughly speaking, how are the hours and pay compared to patient care?
The hours worked remain almost the same, however there is a little more flexibility. I can take lunch at a different time instead of only 12-1, leave for a medical appointment if necessary, and work from home under certain circumstances. However, if I don't complete a certain report before its deadline during business hours, then I can expect to bring that work home. It's a different kind of balancing act with less structure. We are also on-call certain weeks out of the year, which means we have to respond to any emergencies during after-hours and weekends. The pay is slightly higher.
What type of person do you think would do well as a case manager?
Detail-oriented, multitasker, thick-skinned, friendly, and able to manage time and stress well.
Do you work remotely or onsite?
I'm onsite 99% of the time.
Does your organization hire PT, OT, or SLP professionals into non-clinical roles? If so, what type of roles?
Yes! That is the wonderful thing about growing professionally within CNS; there are roles in the residential program path, evaluators, directors, case managers, and more that can be explored after starting as a therapist.
Did you read any books, take any courses, or do anything special overall to get you where you are today?
None to get to this position, however we have a monthly book club where we address leadership skills. We've read books such as The 15 Commitments of Conscious Leadership.
What is a typical career path for someone in your role?
For many professionals, Case Management is the role they remain in for years, however there are opportunities to pursue Director of Rehabilitation, Assistant Director of Rehabilitation, roles in the residential management team, evaluators team, etc. When the company sees value in your skills, there is always a possibility to create new roles.
What is next for you? What are your high-level career aspirations?
I will continue to grow my non-clinical skills as a Case Manager while simultaneously networking with other OTs in the San Francisco area to see how OTs are pursuing careers in the field of health tech.
I attended the Rehab Tech Summit virtually last year, which opened up my eyes to the various industries that OTs are making an impact in.
What would you recommend to someone who is considering going into a case manager role? Do you have any special words of wisdom for the readers?
Continue to voice your goals to your department supervisor and director because they want you to grow within the organization! Take advantage of the non-traditional opportunities as well that will highlight your strengths, interests, and versatility.
What would you like to change most in your profession, and why? How would you propose doing so?
I'd like to change the existing perception that OT skills can solely be used on activities of daily living and only work within a medical institution. My active effort to change this perception is by talking to professionals in other industries, educating them about occupational therapy, and how our skills are beneficial in their growing teams.
What would you teach to today's graduate students in your profession, if you had the opportunity?
I would teach graduate students how to be innovative to keep up with telehealth, and learn to look at diverse opportunities that utilize our skills outside of the traditional setting.
Where can people find you on social media?
Find me on LinkedIn!
---
Want to start your non-clinical career, too? We've got your back.