This week's spotlight is on Caitlin Jones, MS, CCC-SLP, a non-clinical speech-language pathologist who now works as National Sales Director for Infinity Rehab!
---
This post may contain affiliate links or codes. This won't increase your cost, but it helps keep TNCPT alive, and free of annoying ads! Thank you for your support. 🙂
What is your full name, title, and company name for your current, primary role?
Caitlin Jones, MS, CCC-SLP
National Sales Director for Infinity Rehab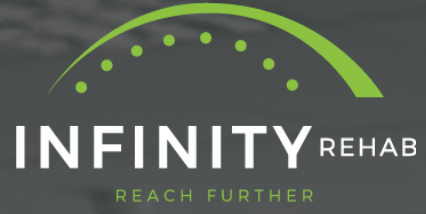 What additional roles do you currently have?
I consult with the Infinity Rehab operations team. I also volunteer as a speaker for senior community events and as a mentor with Argentum's Women in Leadership Program.
Where are you located?
Bellevue, Washington
Where did you go to SLP school, and what year did you graduate?
Undergrad: Saint Louis University, 2010
Graduate Program: Kansas State University, 2012
What did you do when you first finished school, and for how long?
I worked in skilled nursing facilities (SNFs) across the country for my first four years. My husband was an active-duty army officer, and I had to be dedicated and creative to maintain my career.
At one duty station, I drove 60 miles one-way daily to be able to work.
Please refrain from contacting our spotlight participants on social media. There are thousands of readers just like you out there. 🙂 Please ask your questions in the comments on this blog post.
If you're a Non-Clinical 101 student, you can network with many of our spotlight participants in the alumni groups!
In what setting(s) did you work, and what types of patients did you treat?
Following my years treating in a SNF, I began providing outpatient services within senior living communities, as well as within private homes. Across both settings, I evaluated and treated adults experiencing impairments to:
Speech, language, and voice
Cognitive and swallowing function due to stroke, traumatic brain injury, degenerative diseases, and aging
During my time in outpatient, I became an expert in treating speech and voice impairments associated with Parkinson's disease.
What did you enjoy about your early roles? What didn't you enjoy?
I enjoyed the impact I made with my patients, especially those whom I got to know over many years, and those who were part of the Parkinson's community. I also enjoyed being part of a multidisciplinary team, which included nurses, physicians, and licensed administrators.
The lack of resources and budget for treatment materials was frustrating—especially for the speech department. I also witnessed management practices which I didn't agree with, from both a company culture and clinical perspective.
What else have you done since then, prior to your current role?
I have worked as Director of Rehab, Senior Director of Rehab, Area Director of Operations, and Regional Vice President of Sales.
When and why did you decide to do something non-clinical?
For me, the transition happened very naturally. As I built more and more business as a director of rehab, I no longer had time to treat. The management of day-to-day operations took up all of my time, and I hired additional SLPs to provide treatment.
Ultimately, I do miss treating at times, but I know that I continue to use my skills as an SLP daily to bring therapy services to seniors.
What are you doing these days?
Aside from work with Infinity Rehab, I'm continuing to stay involved with my volunteer work.
Are you still treating patients, or are you solely non-clinical?
I am solely non-clinical, and I have not consistently treated patients for about four years.
How long have you been in your current role?
About two months.
What do you wish you would've known before going into this role?
Before getting into the corporate side of the contract therapy business, I wish I would have known more about the professional issues I would face as a woman in leadership.
I wish I would have had a trusted mentor earlier in my career to provide me with support and guidance.
Did you get any special certifications or training along the way to help you get into your current role?
With regard to medical sales careers, I have been fortunate to learn from professionals with backgrounds inside and outside the therapy industry, including participating in a sales bootcamp during my last role.
In all honesty, watching, listening, and taking notes has taught me the most.
I will always be thankful for the opportunities I've had to pitch with experienced executives.
How did you find your job? Did you apply or find it through a connection?
I found my new role through a connection who was a competitor to me in a prior role.
Did you do anything special to your resume and cover letter to land the job?
I used Storeyline Resumes to polish my resume and LinkedIn profile from a personal branding perspective. I have learned a lot from them during the process.
What was the interview like for the role?
I did a panel interview with the founder of the company and two of their vice presidents (sales and operations). This was my first panel interview, and I found it very useful because I was able to see how they interacted with each other and really experience their company culture.
I was considering multiple offers at the time, and the Infinity Rehab culture was definitely a selling point.
What are some of the things you did to stand out, take initiative, and advance in your career?
I have advanced through two companies.
In order to stand out, you need to perform within your current role—but it's important that you add additional value. Additional value could mean:
Revamping screening procedures to build caseload
Volunteering to mentor a junior therapist
Taking a student on
You also need to verbalize your intent to increase your responsibilities and role in the company.
Networking to build relationships in the industry is also helpful. LinkedIn is great for this, as is forming bonds with departments in your current company's corporate office. Volunteer to assist the clinical team or the area director of operations—or send a thank-you note to the recruiters when they hire an awesome new therapist for your team!
And finally, don't be afraid to leave.
Take the initiative to apply to and network into roles at other companies and even in other industries. The Non-Clinical PT's Non-Clinical 101 course is excellent to set you up for this!
How have people reacted to you leaving patient care?
Positively. I get a lot of questions from treating therapists about how I ended up in sales.
What's a typical day or week in the life like for you? What types of tasks and responsibilities fill your time?
My weeks typically consist of a mixture of:
Doing sales presentations
Reaching out cold to new prospects
Attending industry networking events and conferences
Sending lots of follow-up emails
Attending internal sales and operations meetings
Documenting the sales process in a customer relationship management (CRM) system
My tasks are completed both virtually and in-person, depending on the client's preference.
What are some of the rewards of your role? What are the biggest challenges?
My role is incredibly rewarding from the perspective of being able to increase access to therapy services for hundreds of seniors across the country. There can also be financial rewards in sales, in the form of commissions.
For me, the top two challenges in a sales role would be travel and stress.
Success in sales is measured by a quota. As an inherent type-A overachiever, I can put a lot of pressure on myself to meet and exceed quotas, which can be detrimental to my work-life balance.
How did your clinical background prepare you for your national sales director role?
I feel that my clinical skills lend themselves to every aspect of the sales process, from documentation, to providing education, establishing trust, and presenting.
Roughly speaking, how are the hours and pay compared to patient care?
I work more hours, but the schedule is flexible. From a compensation perspective, I have received raises with each promotion and also have the benefit of commissions.
What type of person do you think would do well in your role?
To be successful in operations management, you must be:
A leader
Organized
Analytical
A clear communicator
Empathetic
To be successful in sales, you must be:
Outgoing, warm, and authentic
Organized
A strong presenter
Self-confident
Able to build strong relationships quickly
Someone with thick skin
Empathetic
Do you work remotely or onsite?
Remotely from home, with travel for presentations, corporate meetings, and conferences/trade shows.
Does your organization hire PT, OT, or SLP professionals into non-clinical roles? If so, what type of roles?
Yes, many therapy companies I have worked for hire clinicians into non-clinical roles.
One thing that has struck me about Infinity Rehab is that even their senior director of HR is a therapist by background.
Did you read any books, take any courses, or do anything special overall to get you where you are today?
I love listening to podcasts and books on Audible when I am traveling.
I've completed a lot of self-study about leadership and operational strategy through listening to books and podcasts. My favorite books are Lean In by Sheryl Sandberg and Extreme Ownership by Jocko Willink and Leif Babin.
Extreme Ownership changed my life, both personally and professionally. It completely changed my thinking, and the way I communicate. I attribute a lot of my success to this leadership style.
Another book I recommend is SPIN Selling by Neil Rackham.
What is a typical career path for someone in your role?
My path has been atypical in that I have grown in both operations and sales roles. I hope to continue to grow as a well-rounded corporate executive, in order to bring value to the industry.
What is next for you? What are your high-level career aspirations?
I am very much looking forward to starting my journey with Infinity Rehab as their National Sales Director. I have a lot of high-level aspirations including pursuing further opportunities as a public speaker through industry events and being involved in corporate strategy.
What would you recommend to someone who is considering going into a role like yours? Do you have any special words of wisdom for the readers?
Go after it! Don't allow imposter syndrome to hold you back. As therapists, we are passionate, smart, and capable professionals.
We deserve a seat at the table.
What would you like to change most in your profession, and why? How would you propose doing so?
I would like to see therapists have access to professional mentorship beyond just clinical support. I think a mentorship program similar to what Argentum's Women In Leadership has created would be wonderful long term.
In the short term, I love to mentor therapists and use the (sometimes hard) lessons I've learned to guide them.
What would you teach to today's graduate students in your profession, if you had the opportunity?
I would allow them to have exposure to non-clinical career paths, as well as expand their professional issues classes to cover more functional employment topics.
Do you have any special advice for others who want to follow in your footsteps?
Use LinkedIn to find and reach out to other therapists who are in sales, ask them their advice, and send them your resume. Reach out to your supervisor and the current sales leader at your company to express interest.
Put yourself out there and apply to sales roles outside of the therapy world. I interviewed outside of our industry during my last job search, and it was a great experience.
Sales can feel intimidating! But confidence comes from talking the talk and knowing you're prepared to walk the walk. It's much easier to sell yourself in interviews when you've gone through formal sales training. We highly recommend upskilling and working with the sales mentors at Evolve Your Success.
Their Medical Sales Career Builder program has a 100% satisfaction rating and 90% placement record! Mention that The Non-Clinical PT sent you to get $800 off!