Today's post is written by Crystal Bray, a health content writer and non-clinical SLP. She shares some great non-clinical and alternatives for speech-language pathologists!
---
Hey there, fellow speechie! There's no doubt: speech and language pathology (SLP) is a valuable, in-demand profession. It's a career that offers the opportunity to work with all sorts of patients in a variety of clinical settings.
But, working in direct patient care settings carries a high risk of burning out.
Whether you're feeling burned out or just want to explore what else might be out there for you, I'm here to tell you: there are plenty of viable non-clinical SLP jobs to explore.
This post may contain affiliate links or codes. This won't increase your cost, but it helps keep TNCPT alive, and free of annoying ads! Thank you for your support. 🙂
How do you know if it's time for you to explore alternative careers for SLPs?
First things first…you might just need a vacation, a change of settings, or a different company culture. If you suspect leaving patient care altogether might be the right move, though, see if this list resonates with you:
Managing your caseload feels draining, even on light days
Unrealistic productivity standards wear you down and make you feel useless
You find yourself daydreaming about other jobs while modeling the Masako Maneuver
You've tried out every clinical setting there is—and you still feel unfulfilled…or bored…or overwhelmed
None of the career paths or specialities within clinical care pique your interest
Compassion fatigue has taken hold, and it's derailing your ability to connect with patients
You're feeling super jealous of your friends who transitioned to remote work during the pandemic
You're just not excited about your work anymore
You feel a sense of dread on Sunday nights
You want to throw your phone in the trash to avoid text threads from your boss and coworkers
The thought of trying to wrangle PRN coverage for another holiday makes you break out in a cold sweat
If this list feels TOO REAL, it may be time to consider a career pivot. Maybe you've had one foot out the door for what feels like forever, but you don't know what's on the other side of clinical work.
Does non-clinical SLP work even exist? Can you actually use your speech and language pathology skills in alternative careers outside of the traditional clinical setting?
That's a valid question. As SLPs, it's no secret we tend to over-identify with our title, often making it part of our core identity.
I want you to know, though: you are more than the letters after your name—and you don't need to feel stuck in a career that's no longer the right fit for you.
Many of us stay in the clinical grind longer than we want to simply because:
We doubt we have transferable skills for a different career path (hint: we do)
We don't know if alternative SLP careers even exist (hint: they do)
We feel guilty leaving a career we worked so hard to attain
We can't afford to take a big pay cut
We feel lost about where to even begin looking for non-clinical/alternative SLP careers
As I mentioned, SLPs have TONS of transferable skills. But without a real world plan, the idea of leaving clinical work feels like a pipe dream, at best.
Sounds familiar? Then this article's for you. In it, you'll learn about some exciting, in-demand careers that are a natural fit for SLPs looking to escape the clinical grind.
But first, let's boost your confidence a bit and explore some of the awesome transferable skills clinical SLPs possess!
Some of the transferable skills SLPs already have:
Communication: It's not hard to see how this is a pretty excellent skill to have. We not only get HOW folks communicate, we understand the WHAT and the WHY. We're trained to recognize and repair communication breakdowns when they happen.
Marketing and sales: Yup—it's true. Ever had to explain what you do to a crotchety elderly man who insists he "talks just fine" or has been "swallowing without help for 83 years!" Uh-huh. We've all been there! And it's made us skilled at selling our services to those that need them.
Technology and clinical processes: Think about it: how many EMR systems have you had to master over the years? Talk about technical troubleshooting!
Managing deadlines: Shifting deadlines are nothing to a clinical SLP! We know how to juggle competing priorities AND get our documentation done on time.
Customer service: We enjoy being of service to others. And we know how to put out all sorts of proverbial fires. Think about how many client-facing careers could benefit from our skills in this area!
Subject matter expertise on the brain: From stroke recovery to TBIs—we understand the brain and how it works. This knowledge is valuable in many non-clinical careers, especially in the rehab technology industry!
Regardless of your motivation, if you feel it's time for a change from clinical work, trust yourself! Only you know what will make you happy. As an SLP, you've ALREADY got a lot to offer, so ignore those naysayers!
Why am I writing about alternative SLP careers?
I am so excited to write this article because it is a subject close to my heart. I was an SLP feeling desperate to leave my clinical role. After ten years, lots of experiences, and one global pandemic, I was 1054% sure it was time for a change.
At first, I was terrified to leave behind the "devil I knew," not knowing what else was out there. I thought about how hard I'd worked for my degree and how I still hadn't paid off those hefty graduate loans. I felt stuck.
I struggled with the feeling that I was somehow abandoning my patients. If not me, who would care for them like I did? I fell into a pattern where I was sacrificing myself for the sake of the people I served. In the process, it dawned on me that I wasn't providing the best service to anybody with that mindset. I felt guilty.
Ultimately, I chose to take a leap of faith and to prioritize my own health and wellbeing (and that of my family). I realized I wasn't serving my patients to the best of my ability if I was turning myself into a martyr by doing so. I left clinical work behind and, I'm happy to say that I haven't looked back! If you feel like me, there's life after clinical work for you, too!
When I was deciding to leave clinical work, I wish I'd known about amazing resources like The Non-Clinical PT! They would have been sooo helpful when I was getting started! Especially the writing crash course 🙂
I wrote this article to help other SLPs who are in the same boat I was in: ready to leave clinical work behind but unsure which way to turn.
While we're at it, let's dispel another set of myths about non-clinical work. I've heard both of these issues brought up many times in various SLP Facebook groups, and I'm happy to say they're just not true!
Leaving clinical work behind doesn't mean you'll need to accept a huge pay cut or have to go back to school for yet another expensive degree.
I'm going to walk you through several viable alternative careers for SLPs.
Let's do this! Here are 12 awesome non-clinical SLP jobs.
---
1) Marketing/sales and communications
As I mentioned above, clinical SLPs are naturals when it comes to marketing and communications. Our extensive training in speech and communication means we're able to connect with a wide variety of people. We can easily adapt our own communication styles to any occasion. We know communication is much bigger than just language, so we pay attention to things others may miss—like body language, tone of voice, and facial expressions.
Marketing and sales may seem like a stretch for our skill set—but they aren't. As clinical SLPs, it's our job to explain what we do and how we can help. Because SLPs have a HUGE scope of practice, we're ready to explain and showcase our skills in language, cognition, voice, and swallowing at a moment's notice.
We also learn to address and overcome patient objections to what we offer. If I had a nickel for every time I had to explain how swallowing becomes more difficult with the normal aging process, I'd be Scrooge McDuck by now!
You may think of marketing as an icky term, conjuring images of sleazy used car salesmen. But modern marketing couldn't be more different! Today, effective marketing is all about authenticity. If you're not coming from a place of authenticity, modern consumers can sense it—and they'll run for the hills.
Marketing and sales aren't difficult OR slimy when you're selling something valuable that can truly help people. When you market a product or service you really believe in, you're coming from a place of authenticity. You're continuing to help people, just in a different way than you did as a clinical SLP.
Companies that sell and market AAC devices, thickeners, adaptive equipment, and therapy apps are great places to look for non-clinical work as an SLP! (Here's a great spotlight on an SLP Consumer Sales Manager!)
Pros
You'll get to interact with lots of people—great for the social butterflies among us!
You'll continue to help people, by connecting them with valuable goods and services
You can probably jump right in to this type of career, receiving any specific training as you go
Medical sales often pays far more than clinical work (especially if you're a go-getter)
Cons
This type of job is best suited to extroverted folks who enjoy getting out there and networking
You will have to effectively sell yourself to land a sales/marketing job in the first place
You may work on commission—if feast and famine stress you, this may not be the best fit
If you struggle with self motivation and you need lots of structure, this type of career can be tough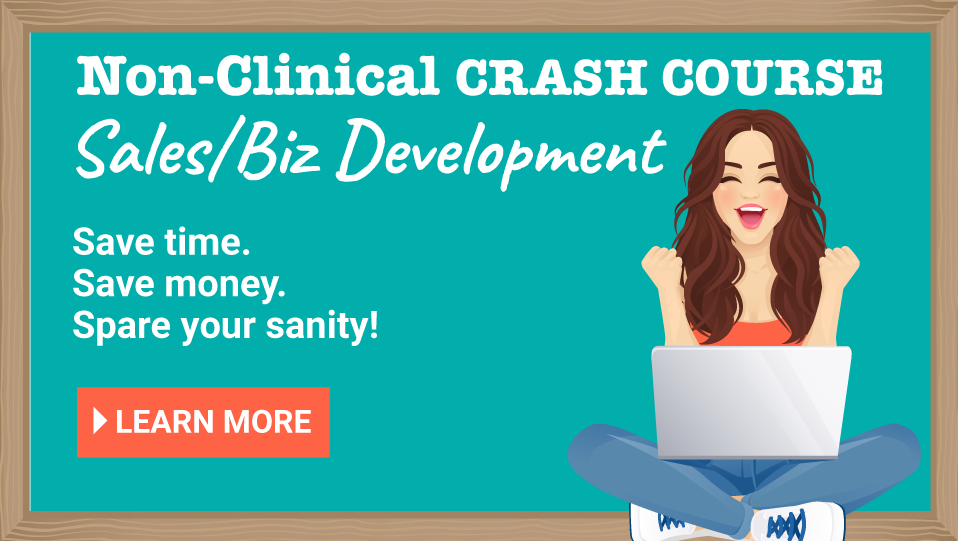 2) Rehab/clinical liaison
Speaking of sales and marketing, a rehab liaison role can be a great fit for SLPs looking to transition away from direct patient care.
These are the folks who coordinate with hospitals and other facilities, working to make sure census rates stay up. They work to keep the beds at their facility full.
In this role, you'll get to interface with doctors, social workers, and case managers. You can even do outreach in the community—educating the local population about the care and services your facility can offer. There is quite a bit of sales and marketing involved, as you might imagine, but you're also using your clinical skills every day. In fact, most of these roles require a clinical license to get hired!
This is a job that offers the opportunity to continue to interact with patients and healthcare professionals. And you get to help connect people with the care they need. It can be a great pivot for SLPs who want to continue working in a rehab setting. If you want to learn more about this type of role, check out this article about rehab/clinical liaison careers. And check out this spotlight on Jessica Alves, an SLP who now works as a clinical liaison at NYU Langone Health!
Pros
You still get to interact with patients who need your help
You get to apply your clinical knowledge in matching providers and facilities with patients
If you already have acute and/or inpatient care experience, this can be an easy transition
You're not "wasting" your license, as you often need a clinical license to be hired
Cons
There can be pressure to meet census quotas, leading to stress
You may deal with pushback from rehab and nursing if you don't coordinate admissions smoothly
There's not much direct upward mobility in this type of role
3) Education
Academia is a natural career pivot for clinical SLPs looking to do something new. After all, our work as SLPs already involves educating patients, families, caregivers, and staff. Ever tried to implement a Frazier Free Water protocol in a SNF? Then you know it requires a TON of educating everyone involved to make sure the guidelines are understood and followed for the patient's safety.
When you think about academic careers, you probably think about the university setting. It's true that SLPs can find new career opportunities in education in community colleges and universities. While this is a great area of opportunity for SLPs transitioning from clinical roles, there are MANY other options that fall under the education umbrella.
SLPs can also look into online educational platforms for opportunities. I bet you can name several sites off the top of your head that offer online CEUs for continuing education. Guess who they hire to create those courses? Yup—SLPs just like you.
Another way SLPs can transition into the education space involves working for companies that provide direct education and training in their devices. SLPs can become reps for companies creating proprietary adaptive equipment, AAC devices and apps for patients and families. These roles, called clinical trainers or clinical specialists, also involve sales, but they're very focused on education. Another title for this might be "sales trainer."
Pros
Academics tend to garner a measure of respect
Depending where you teach, you might get summers and/or holidays off
Being an educator is an important and fulfilling "helping" profession
You'll have a hand in shaping the next generation of SLPs
Cons
You'll likely take your work home with you and find yourself grading papers and creating materials on your own time
You may encounter students who you'd prefer NOT pursue SLP careers
Teaching can be a taxing job—it also has a high risk of burnout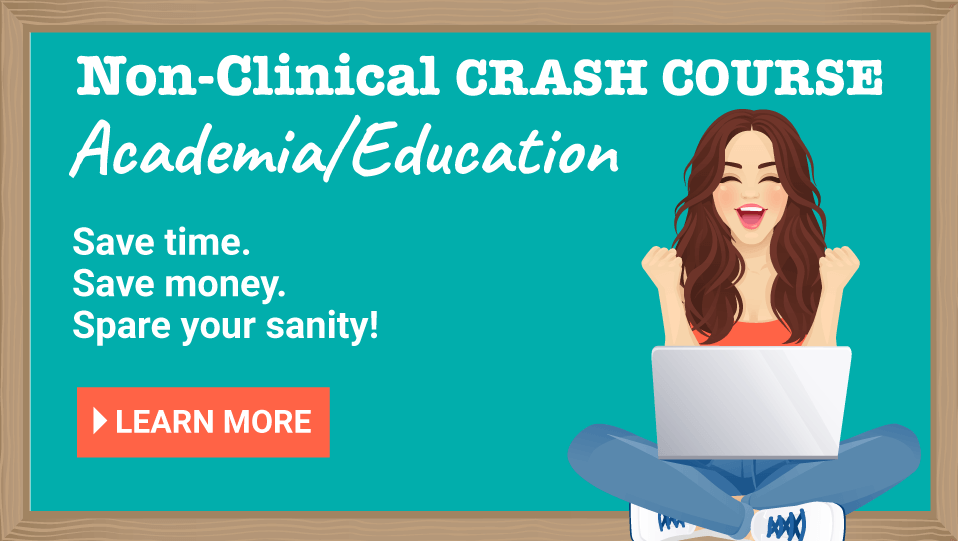 4) Utilization review
You may be asking: what is utilization review, anyway? In a nutshell, utilization review (UR) is the process by which an insurance company reviews the services being delivered to a patient by a healthcare provider.
UR professionals determine which services provided are covered under a patient's insurance plan. They review and ensure a patient is receiving the services they require to successfully rehabilitate, while also making sure the services provided aren't wasteful and excessive.
Sadly, most of us who've worked in patient care settings have witnessed first hand some form of unnecessary service provision. True story—I once had an RD ask a PT colleague of mine to bill for active ROM on a patient who was basically comatose. That's NOT ok. As a utilization reviewer, it would be your job to make sure this kind of attempted fraud is strongly discouraged.
In UR—and you might have a more generic title like "therapy reviewer"—you'll get to draw upon your skills as an SLP to determine service eligibility and insurance coverage based on a patient's functional status, progress, and needs. You already know all about that, just from the other side. Here's a deep dive into what UR involves.
Pros
Continue using your therapy skills but with no direct patient care
Good pay—the going rate for UR tends to be similar to clinical roles, so no pay cut
Less demanding physically and emotionally than direct patient care work
UR professionals often work remotely/from home
Cons
You may still have to contend with the dreaded productivity monster, at least with some companies
This type of work is pretty sedentary—you've got to sit still to review files
Can be depressing or frustrating to review poor treatments and deal with upset patients
If dealing with red tape and details isn't your jam, you may want to look elsewhere
5) Management/leadership
Large rehab companies often look for SLPs to transition into non-clinical roles in management and employee training. This can be at a facility or corporate healthcare level.
Because SLPs are communication specialists, we're a natural fit to help with workplace culture and communication at the corporate level.
Our SLP skill set already gives us a leg up on promoting effective communication between individuals and groups. What's management if not being an effective communication facilitator? Truth: the best managers I ever had during my clinical tenure were all SLPs.
Because we understand language and communication, SLPs are also excellent at employee training and onboarding. When you've worked in a clinical role, you understand how all the pieces fit together. SLP trainers can help foster a culture of quality employees, who provide valuable services.
Instead of providing 1:1 patient care, these roles afford SLPs the opportunity to ensure the standard of quality patient care at the company level.
Pros
You get to promote quality care from the top down
Management roles tend to come with generous salaries and benefits
You may be able to elevate other top notch therapists into management roles
Cons
You may be expected to work longer hours, depending on the company
You may be expected to be "on call", chipping into your free time
You may need additional education and training to ascend to C-Suite level
6)Telehealth
Ok, so this one may still technically fall under the umbrella of clinical work. But hear me out—telehealth is a great alternative for SLPs looking to change things up in their careers. For one thing, the industry is BOOMING, with many new telehealth companies being established all the time. For another, there's a growing need for telehealth services not only here, but worldwide.
In contrast to typical clinical jobs, telehealth offers schedule AND location flexibility—something regular clinical SLPs would give their eye teeth for. So long as you have a decent internet connection, you're good to go.
If you still love patient care but are ready for a change from the grind of working in healthcare facilities—telehealth could be for you.
You can sign up with an established telehealth company, or even start your own telehealth service. It's true—solo practitioners are joining the telehealth game every day.
Pros
Flexible schedule—work when you want, how much you want
Work home home, or from anywhere with internet
Get in on the ground floor of a major shift in our profession
Continue to provide patient care, without punishing your body to do it
Cons
As of now, most telehealth companies don't pay as well as regular clinical jobs do—but that could change
If you go your own way, that means a lot of work reaching out to patients and getting established
It's so new that standards and systems are still being established
The work can be irregular and feast and famine, at least to start
7) Health/clinical writer
This is the exact career I transitioned into! If you're a total "word nerd" like me, you can put those skills to work in a career like copywriting.
Copywriting is basically writing words that sell. The goal of copy is to inspire an action in your reader. The desired action can be to click a link, sign up for an email list, or purchase a product or service. To be a great copywriter, you need to harness the power of written language to compel people to take action.
Copywriting is a great career for SLPs because we already understand the power of language and communication. With copywriting, we can use that knowledge to help connect people with the goods and services they need.
Many SLPs go on to have successful careers as copywriters in the health and medical niches. By specializing in this type of content, they can continue to help people and promote high quality services, while offering valuable information to online consumers.
Check out my website to see how I am using my SLP background in the copywriting space!
Copywriting is a versatile and dynamic field that offers a lot of different opportunities for those ready to try something different. If you want to know more, check out this in-depth article: how to become a health/clinical writer.
Pros
You can set your own hours and schedule
You can work from anywhere (seriously, I know copywriters who work from sailboats in the Caribbean!)
There is no income ceiling
Your skill set can be leveraged into other opportunities, like course or product creation
Cons
No guarantees of steady income, which can be scary for some
You'll need to find your own health insurance
Client acquisition can be a grind, especially when you're getting started
Can be lonely at times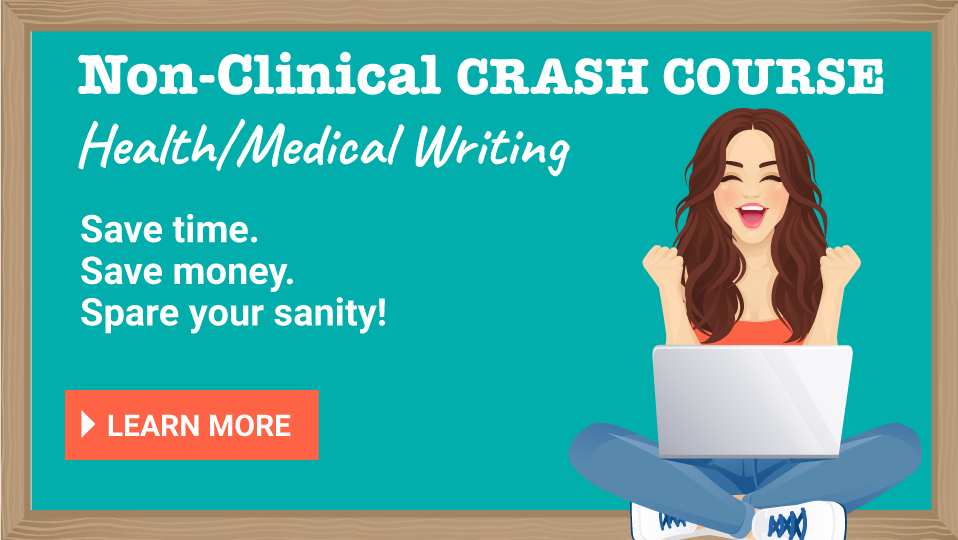 Before we leave this section, you can also be a blogger! Yes, you can absolutely use your therapy experience to create a blog or website that you monetize. In fact, The Non-Clinical PT's Meredith Castin teamed up with Pink Oatmeal's Chanda Jothen to help you learn how to build, grow, and monetize a blog—without being a sleazebag in the process!

8) Case management and care coordination
Are you still passionate about patient advocacy and care? Do you recognize the value in keeping people in their homes with appropriate assistance and modifications for as long as possible? If so, then a career in case management or care coordination may be the perfect path for you.
These types of roles are often held by folks, like you, with previous clinical experience. Care coordinators can be employed by a variety of businesses, including insurance companies, non-profits, and home health companies.
As opposed to working in a single facility, you'll typically be interfacing within a community. And you might work with numerous facilities. You'll provide patient education, coordinate between various teams and providers, and offer guidance to patients navigating medical issues and recovery.
These roles are best for folks who are very organized and detail-oriented, as you'll be involved in coordinating complex issues for a large number of people. If you enjoy helping people navigate their healthcare journey from start to finish, case management and care coordination may be right for you.
Pros
You get to help people better understand the complex maze that is the healthcare system
You hold the power to promote and coordinate high quality services for people who need it
Continue to help and interact with people in a community setting
You can sometimes work remotely
Cons
You may need additional training and speciality certifications to land a job in this field
You'll likely spend a lot of time fielding calls and replying to emails
People under your care may not always readily accept your recommendations
Healthcare red tape can be frustrating to navigate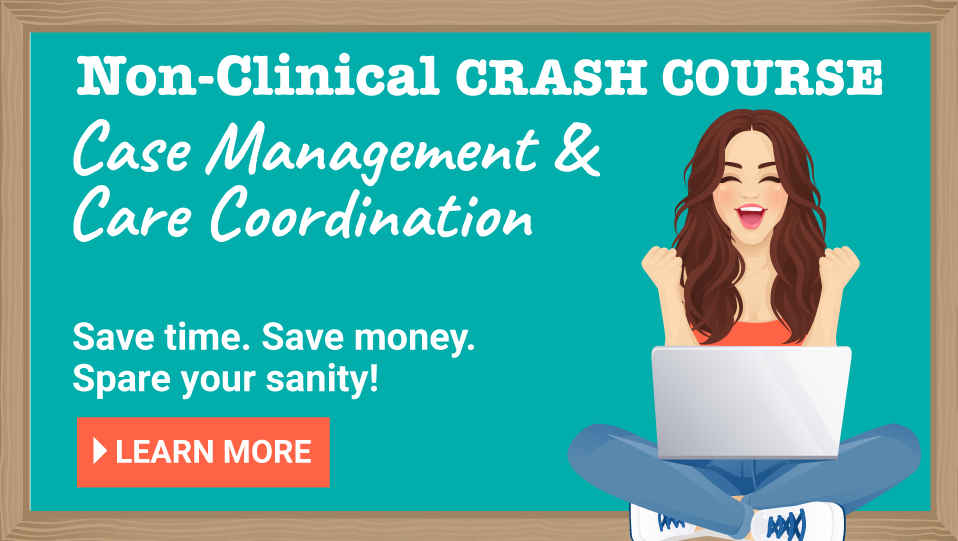 9) Vocal coach
Because we SLPs know a lot about the vocal mechanism and its related systems, transitioning into vocal coaching can be an easy pivot. In many cases, no further education and training are required.
Trust me—I've seen some folks out there shilling voice lessons, and they have no right to try to teach anyone anything voice-related. As an SLP, you're already head and shoulders above them. With your knowledge and training, you can work to prevent the learning of poor techniques and related vocal issues visited upon unwitting students by unqualified instructors.
Not only do vocal coaches help singers, they also work with actors, executives, and other public speakers. You can help these folks to use their voices correctly, to minimize risks for nodules and prevent vocal injury from over/misuse.
Vocal coaches also help with accent reduction and dialect adaptation. In our global society, these skills are in high demand, especially in the business world.
If you've ever had to turn off the TV because you just couldn't stand to hear another Kardashian speak in perpetual glottal fry, vocal coaching might be the career for you! You can help folks recognize and minimize bad vocal habits like these, before they cause lasting issues.
Pros
You get to work with lots of different people in lots of different settings
You still get to help people in a very real way
You get to set your own hours and schedule
Depending on the clientele, the pay can be excellent
Cons
Your clients may not always follow your recommendations
There is limited potential for career growth
You need to be willing to adapt your approach to a wide variety of clients
You may need to hone your skills in music, if you want to work with singers
10) Client success
I mentioned that SLPs are great at customer service, right? Well, client success (also called account management in some companies) is a fantastic career path that uses those customer success chops to the max!
Client success professionals are the ultimate partners. In this role, you will serve as a guide for a new client as they onboard for a new product, service, software system, or…well, anything! Given that we already have ongoing relationships with our SLP clients, we are perfectly primed to make the transition into this type of work!
You can work in client success in pretty much any type of company. But our skills are such a good fit for roles at digital health companies, rehab tech startups, and pretty much anywhere that the clients are in the healthcare space.
Account management can sometimes cross over into the sales space, but account managers typically aren't focused as much on selling vs. onboarding, maintaining relationships, and partnering with clients to ensure they have a good experience after they've already made a purchase.
Pros
You get to use those education, customer service, and rapport-building skills from your clinical days

You

don't need expensive education or additional grad school to land a job

You'll typically

find these jobs nationwide within all sorts of companies
You can often work from home, depending on the company
You'll rarely work nights or weekends
Cons
You might take an initial pay cut for this work (though you can often earn more than a clinician over time)
You might feel an initial loss of identity if you join a team where you're the only clinician

You might not be able to find part-time work in this field
Check out this spotlight on Julia Satoh, an SLP working as External Client Success Manager!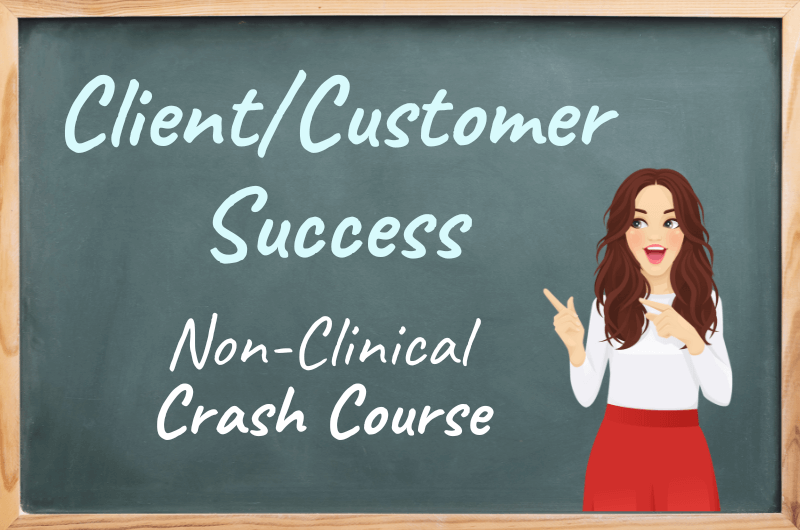 11) Clinical informatics
Health/clinical informatics is a somewhat new field, and there are several directions you can take. Basically, you're working to improve how information works within clinical systems. In other words: those clunky EMRs that drive you crazy? Your job is to make them less terrible. You're welcome.
You can work as an EMR trainer (there's some crossover with the aforementioned clinical trainer roles!) where you train others to use electronic medical record systems, or you can become more of a workflow specialist, where you're more focused on identifying problems and working with the coders to fix issues. You can also become a clinical data analyst, where you're more behind the scenes making said changes, rather than communicating about them.
The nice thing about informatics roles is that they really play upon our existing skills as SLPs. We are great at communication, solving problems, and being detail-oriented. The not-so-nice thing about informatics is that nurses are often chosen by default for these roles. We need to advocate for ourselves to land these roles because we are PERFECT for them!
Check out this spotlight on Tricia Moomaw, an SLP who transitioned into health informatics!
Pros
This is a growing field with more and more opportunities

You'll find lots of opportunity to move up and branch out into related positions (analytics, etc.)

Your skills as a communicator are

your biggest asset in these roles

You'll rarely work nights or weekends
Cons
You will typically need formalized informatics education (or LOTS of experience as an EMR super user)

You might not find much work outside large hospital systems

Many hospital systems require RNs for these jobs by default

Working from home isn't quite so common in these roles (though it is possible!)
12) Consulting
We know speech, we know language, we know brains, we know EMRs, we know clinical workflows……we know SO FREAKING MUCH INFORMATION!
So much of what we know—and what comes to us intuitively after years of school and clinical care—is like a foreign language to most of the population.
Plus, there aren't that many SLPs out there! Combine all of those factors together, and our niche knowledge is valuable…and we can (and should) charge good money for it!
Consulting is a great way to dip a toe into the non-clinical space, build a name for yourself, and gain the confidence you need to apply for full-time roles.
Pros
Regardless of your career trajectory thus far, you have valuable skills and insights to offer

Pretty much every company

can afford to work with consultants, so it's a great way to get your foot in the door

You can often work from home, depending on the company

You'll often have the flexibility to work the hours you choose
You can grow over time into bigger roles like senior consultant
Cons
Finding the first client is hardest and you might need to consult for free to get started
Confidence is key for these roles, so keep your imposter syndrome feelings in check

You will nearly always need to sell yourself to land these roles

Because you need to sell yourself, you'll typically want a website with your rates and availability listed
There are so many other non-clinical roles out there for SLPs!
These are the top 12 non-clinical SLP careers out there, but we didn't even scratch the surface! We didn't touch others like public health, product management, technology, or user experience…or many others. The reality is the sky is the limit, and landing a non-clinical or alternative SLP role is as easy as knowing what is out there, getting the experience you need, and then creating a solid application strategy for jobs!
Where can I find non-clinical SLP job postings?
Speaking of jobs…you didn't think we'd leave you hanging, did you? Here are some ways to find great non-clinical roles—without spending a dime!
OK, but you said a solid application strategy! What does that mean?
If you want to have a compelling application for any role, you need a solid resume and cover letter—but you also need the right experience and you probably need to network a bit to get in the door at more competitive companies.
It's a big change from what most of us speechies know. Getting a job as an SLP is generally fairly easy, so it's not like we've had to create the perfect resume or cover letter in the past.
If the thought of non-clinical resumes and cover letters make your heart sink, never fear! The Non-Clinical PT has SO many resources for you! I already linked to Crash Courses for most of the jobs we discussed above. Crash Courses come with video education, resume examples, cover letter examples, and extensive interview preparation.
However, if you are not sure what you want to do (or you're getting FOMO about putting all your eggs in one career path), Non-Clinical 101 is the way to go.
WithNon-Clinical 101, you'll get instant access to ALL 25 Crash Courses (most of which are only available in NC101), lifetime membership, and tons of information on networking, negotiation to get higher pay, early access to non-clinical roles, and—perhaps most importantly—career mapping to help you discover your innate skills, values, and passions. This helps you pick the RIGHT non-clinical career path for you, rather than guessing…
Here at TNCPT, we're passionate about helping you succeed because we know exactly what it's like to be in your shoes—we've been there! It's our mission to help other struggling clinicians successfully transition out of clinical work and into the bright future that awaits you on the other side.
We promise it's possible—and we'll help you get there.