If you're looking for a change from treating patients, you're certainly not alone. Therapists are pursuing non-clinical careers in record numbers—and it's expanding our professional scope like never before! I get a lot folks reaching out to ask me which non-clinical CEUs and courses I recommend, so I'm starting a new tradition! Each year in December, I will be updating this article with the top non-clinical courses for PT, OT, and SLP professionals.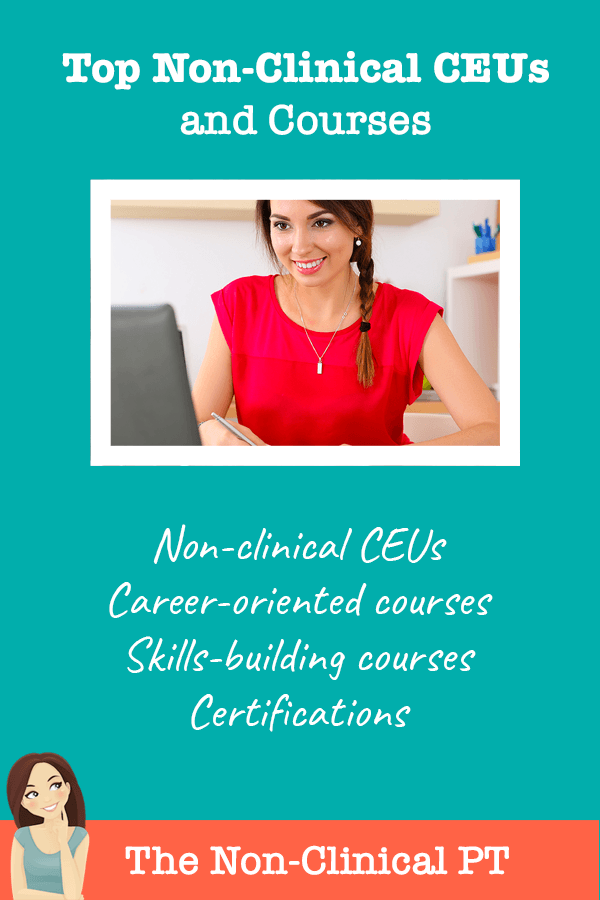 Here's what to expect:
Non-Clinical CEUs: Non-clinical healthcare-related courses from familiar online CEU providers (MedBridge, PhysicalTherapy.com, etc.).
Career & Job-Searching Courses: Courses that help you learn about and land non-clinical healthcare jobs. These may or may not offer CEUs.
Non-Healthcare Courses: An overview of the most popular online learning platforms (Udemy, Coursera, General Assembly, etc.). These websites offer general courses and certifications that teach you skills to leave healthcare altogether. These typically don't offer CEUs.
Whether you're looking for general guidance on how to leave patient care but stay in healthcare, in search of specific training in a niche type of non-clinical role, or simply want some resume fodder as you forge a completely new path—my goal is to cover all your options in this article.
---
Please note that this article contains affiliate links. If you enroll for courses through these links, I will earn a small commission at no cost to you, which helps with operating costs of TNCPT. I only recommend products and services that I truly believe will help you in your non-clinical journey. Thank you for your support!
---
(1) Non-Clinical CEUs
It's always nice when you can learn AND earn credit toward your license renewal at the same time! I combed through the most popular online CEU platforms for therapists and found some great courses that teach you non-clinical skills—and count toward license renewals!
MedBridge non-clinical CEU courses
Let's start with my top pick: MedBridge Education. While it's not the absolute cheapest option, MedBridge undoubtedly has the best selection of unlimited non-clinical CEU courses—and they're all conveniently accessible online. MedBridge also boasts live webinars, which sometimes fulfill the live educational component that many states require for therapists and assistants. While some of the courses on the platform do not offer CEUs, the vast majority do.
My favorite part about MedBridge is that they offer certificate programs, which can add some extra oomph to the non-clinical resume!
[Editor's Note: If you don't belong to MedBridge, please consider using my affiliate discount code: nonclinicalPT to save 40%!]
Billing and documentation courses
These courses are great for those pursuing clinical documentation specialist and/or utilization review careers, as well as careers in compliance and operations.
Care coordination and case management courses
Note: The below course series is geared specifically toward OTs
Compliance, Safety, and Infection Control
Driver Rehabilitation
Ergonomics, Orthotics, and DME
If you're looking to get into ergonomics, orthotic consulting, or DME fitting, these courses are great!
Ethics
Home Modifications
The home modifications niche is a great option for occupational and physical therapy professionals who have the entrepreneurial bug. MedBridge has lots of great courses that include practical knowledge on the modifications themselves, and on the business side of things.
Leadership and Management
If you want to become a clinic director, department manager, director of rehabilitation (DOR), operations manager, regional director, or any other fancy leadership title, you'll want to get some education under your belt. MedBridge has some great options included in your subscription that will help you be a better leader—and will look great on your resume!
Research
Telepractice
Utilization Review/QA
(also see courses listed under "billing and documentation")
OASIS D-1 Documentation Series
ContinuEd websites
PhysicalTherapy.com | OccupationalTherapy.com | SpeechPathology.com
If you're looking for the cheapest, and easiest, way to get unlimited online CEUs, you'll want to explore the ContinuEd family of sites. They have one for PT, one for OT, and one for SLP. I like how easy these sites are to use and navigate, and I think it's really cool how niche some of the topics are on each site.
The drawback with this family of sites is that there's no crossover, so you might find a great course you like on the OT site, but you can't take it as a PT. If you want a bare-bones option for unlimited CEUs, and you don't need quite the selection that MedBridge has, check out these options!
Browse through your own discipline to see if the non-clinical course topics interest you!
PhysicalTherapy.com
I have personally used PhysicalTherapy.com for years for my CEUs. That's because it's the most affordable option, and I learn best by reading. The ContinuEd sites offer a variety of purely text-based courses, which are great for people like me who simply want to read something, take a test, and move on.
→ You can read my review of physicaltherapy.com here.
[Editor's Note: If you don't belong to PhysicalTherapy.com, please consider using my affiliate discount code: NCPTBONUS13 to get a free bonus month!]
Billing and documentation
Care coordination and case management
Ergonomics
Ethics
Home modifications
Compliance, safety, and infection control
Telehealth
SpeechPathology.com
While I don't know of anyone on the SpeechPathology.com platform, I find that they present an impressive number of non-clinical courses, especially telehealth SLP courses. This could be due to the fact that telepractice speech pathology is one of the most commonly seen modes of telerehab so far. In any case, here are my picks for their non-clinical courses, based on a perusal of the site. Don't miss the great selection of burnout and career courses!
[Editor's Note: If you don't belong to SpeechPathology.com, please consider using my affiliate discount code: NCPTBONUS13 to get a free bonus month!]
Burnout prevention and career advice
Compliance, safety, and infection control
Entrepreneurship
Leadership, management, and collaboration
Telepractice/Telehealth
OccupationalTherapy.com
I know quite a few occupational therapists who use OccupationalTherapy.com for their CEUs, and they've been very happy. This site has some really cool non-clinical topics worth exploring, such as gaming, 3D printing, burnout, and driver rehabilitation—as well as neat ones like mental health, ergonomics, and industrial rehab.
[Editor's Note: If you don't belong to OccupationalTherapy.com, please consider using my affiliate discount code: NCPTBONUS13 to get a free bonus month!]
Billing, documentation, utilization review, and management
Burnout prevention and career growth
Driver rehabilitation
Entrepreneurship
Ergonomics
Gaming and technology
Home modifications and accessibility
Industrial rehab
Leadership
Mental/community health
Telehealth/telepractice
3D Printing
Monarch Continuing Education

I recently learned about Monarch Continuing Education (CE) when I began working with the wonderful Carmen Recupero, PTA, on her upcoming spotlight! I love that this continuing education company is woman-run and therapist-owned. Plus, Monarch CE's offerings are online, self-paced, and perfect for those pursuing non-clinical career paths in IT, sales, and leadership! Below are some of her offerings in those spaces.
Professional organizations' non-clinical courses
APTA
(2) Career-specific non-clinical courses
There's no doubt that education is changing. More and more programs—even therapy grad programs—are moving online. Here are some of the top non-clinical courses you can take to build specific careers leveraging your rehab background and education.
General non-clinical career exploration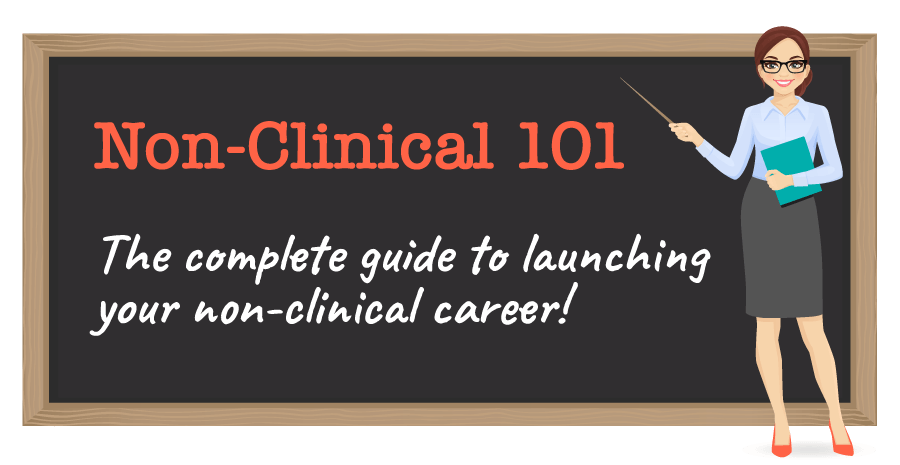 I can't NOT start with this one 🙂 This course was created by yours truly (The Non-Clinical PT), and it's designed for PT, OT, and SLP professionals who know they want to do something else—but want a roadmap, structure, and resources to help them on their journey.
From exercises to help you identify your strengths and transferable skills, to an overview of many different non-clinical healthcare fields, Non-Clinical 101 is truly the best starting point. It comes with heaps of non-clinical resume templates for various positions, and gives support for interviewing, negotiating, networking, and finding jobs.
I also offer a blogging course, alongside Chanda from Pink Oatmeal, called Therapy Blogging 101!
Leadership and management

This coursework is offered through APTA, but it's open to all rehab professionals who are looking for leadership careers. It does count toward PT/A CEUs, and you might be able to get the course approved in your state for your specific licensure.
The reasons I recommend it are 1. People rave about it and 2. You will meet SO many people in high places when you take this course. The APTA is basically a hotbed of networking opportunities, and if you take this course, you'll rub shoulders with folks in leadership roles across the country. Yes the course is good, but the networking opportunities are even better. You take these courses as pre-conference sessions at APTA's CSM meeting. I believe OT and SLP professionals might be eligible to take the courses, but you'll want to reach out to be sure.
In 2020, the coursework will be offered in February in Denver, CO. You can learn more here.
Copywriting/health content writing
I am biased toward building a health writing career if it interests you. Not only can you build your brand as a therapist (clinical or non-clinical), it's a great way to make money on the side, or as a full-time gig! I strongly recommend exploring the courses at Health Writer Hub. They're extremely well reviewed and teach you valuable skills as both a writer and a business person.
I recommend you start with Breaking into Health Writing, as it's a low-priced intro course and if you like it, you can qualify for deep discounts on additional courses through the platform.
(3) Additional non-healthcare course providers
Online courses tend to be more affordable and more accessible to many, but don't be fooled by thinking they're lower quality. Even most Ivy League universities have started to incorporate distance learning into their curriculums. I consider online education to be a perk of living in this modern age!
Heck, if we're all addicted to antidepressants because of our chaotic modern lives, at least we can relax and learn from home, right? 🙂
I'm going to quickly give some suggestions for courses offered by a number of reputed providers. If you're looking to go beyond healthcare into design, marketing, UX, etc.—or, if you're looking to do something new in healthcare, such as data analytics—you will want to consider these programs.
Coursera

Coursera was one of the earliest online education platforms, and it's cool because it has a lot of "big name" universities in its course offerings. That makes your coursework, as well as your certifications, look that much more impressive on your resume. What I love about Coursera is that you have a 7-day free trial for their courses. So, if you enroll and don't like the content, you can always get your money back. That is PRICELESS for someone still figuring out the next step. Plus, many of these programs have professional certifications you can pursue, which, as I noted, look great on the resume!
General Assembly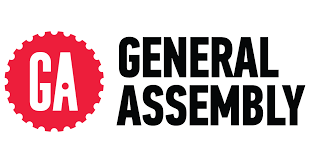 General Assembly (GA) is a wonderful representation of the modern approach to learning. Rather than presenting traditional education (undergraduate or graduate courses), GA offers non-traditional educational programs, both in-person and online. They're known for their immersive programs, which are best for those who know for a fact that they want to pursue a given career path. You can opt to take part-time, full-time, or online only courses. Be aware that the full-time and part-time options might be location dependent.
The top subjects offered are listed below:
Software Engineering
Web Development
UX Design
Product Management
Data Science
Data Analytics
Skillshare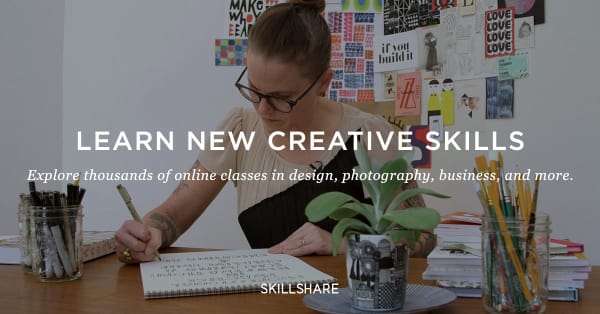 Skillshare presents a unique setup for aspiring creatives, as well as folks pursuing roles in marketing and content creation. This platform offers a huge variety of online courses taught by all sorts of people. It's an affordable monthly subscription platform where you can take unlimited courses for a flat rate. It's perfect for times when you're between roles, working a single PRN job, or simply not even remotely sure what interests you, so you want to try it all without breaking the bank. Another reason why Skillshare is great is that it has a lot of software courses. If you'd like to learn graphic design, you can sign up for Skillshare and quickly take a Photoshop, Illustrator, and InDesign course for a flat rate. Then you can cancel your subscription if you no longer need the platform.
I have a special link you can use to get two free months with zero commitment, so I often recommend that people sign up, try out a few courses, and simply cancel their subscription if they're not using it (or unhappy with the courses.).
→Two months free at Skillshare
Udemy

Udemy is great website for those in search of low-cost or introductory training on a variety of non-clinical topics, including business, development/coding, marketing, design, and so much more. The courses can be resume-boosters, or they can simply serve as introductions to all sorts of subjects that are related to healthcare, but not necessarily considered "healthcare courses."
Udemy does offer certification programs, too, although they're not necessarily considered as reputable as traditional programs. I recommend that you explore any of the following courses to get started. Also, there are a few wonderful courses on using MS Office, which is pretty much a must-have for any non-clinical role! Here are just a few cool courses you can find on Udemy, but you should really explore on your own!
"I'm overwhelmed with no idea where to start! What do I do?"
Take a deep breath! This article is a BEHEMOTH, and I am aware that you might find it overwhelming and stress-inducing. Bear in mind that it's hard to determine which of these are worth your time, money, and effort, unless you have a solid idea of what you want to do next. Don't forget to explore our spotlight series and do plenty of informational interviewing when you plan your next career move.
And be sure to join my networking group and job seekers' group so you can see what else is out there!
---
What are your favorite non-clinical CEUs and courses? Please let us know in the comments!