This article is part of my review series, where I share my experiences with using various products, services, and courses. In exchange for an honest review of the product, I receive access to these products for a short time.
I have been using PhysicalTherapy.com pretty much since I graduated from physical therapy school. I have watched other continuing education programs move online, but this one is still my favorite—that's why it such a pleasure to write a PhysicalTherapy.com review.
And whether or not you opt to sign up and use my promo code: NCPTBONUS13 (which gets you a free month on the already ridiculously cheap price of $99/year), I appreciate that you're taking the time to read this review!
Let's get started!
This post may contain affiliate links or codes. This won't increase your cost, but it helps keep TNCPT alive, and free of annoying ads! Thank you for your support. 🙂
What is PhysicalTherapy.com?
It's an online continuing education platform with unlimited access to both pre-recorded and live webinar content, as well as audio and text-based courses all about physical therapy.

For years, I've been telling anyone who listens that this website is wonderful. I've convinced countless PTs and PTAs to use the site without making a dime for myself in the process.
It's just that good.
PhysicalTherapy.com is not only great for PTs and PTAs who treat clinically—it's also incredibly useful for people looking for non-clinical physical therapy jobs. I'm going to detail exactly why in my pros and cons section below.
How much does PhysicalTherapy.com cost?
For unlimited CEUs and course access, you pay only $99 for twelve months. That's the cheapest unlimited CEU solution I have found. Also, if you use my promo code (NCPTBONUS13), you get an additional month for free, making it $99 for thirteen months!
My PhysicalTherapy.com review—pros and cons
Pros
1) Easy to use–especially for last-minute PT license renewals!
This site is super easy to use. It's easy to sign up, easy to take courses, easy to access your CEU certificates, and easy to either use auto-renew or simply get notifications when it's time to renew.
This site has saved me several times now.
You know that feeling, when you wait until the last minute to renew your PT license, and sit sweating in front of the computer in a tizzy. Or maybe it's just me, but I've let that happen a few times!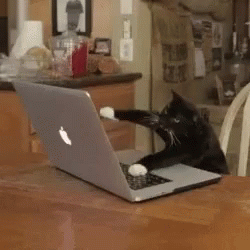 The thing is, the last time I waited until the 11th hour to renew my license, I had subscribed to both this site and another CEU membership site, and I wanted to give both a fair shake to see if maybe the other was easier to use (even though I've been a loyal PhysicalTherapy.com fan for years).
I actually resolved to leave PhysicalTherapy.com if the other site was that much better.
That did not happen.
Turns out PhysicalTherapy.com wins, hands-down. Here's why:
There's text-only format.
I'm a writer, which also means I'm a reader. I learn best by reading, not watching videos or listening to podcasts. Other sites do not have text-only formats, which is a big drawback for someone like me. I really enjoy being able to use the "find" feature in the text format, especially when it's time to take those post-course exams. 🙂
It's user-friendly.
You can search courses by instructor type, new courses, niche/topic, and format. Yes, that means if you're really burning the midnight oil and want to skim some courses at the last second, you can search by text-based courses.
The exams are just challenging enough.
I know, I know. Some of you probably think I'm a total jerk for being so flippant about my continuing education. But here's the thing: I'll probably never practice clinically again. I am a #nonclinicalPTforlyfe! But I still want to maintain my license for credibility. These courses make me learn enough to not abuse the system, but don't make me memorize the entire brachial plexus again to pass a course and keep my license active.
2) Inexpensive
PhysicalTherapy.com is the most affordable option for online unlimited CEUs. At $99/year, it's a steal in and of itself. If you decide to use my coupon code (NCPTBONUS13), you get an additional month for free. That just sweetens the pot!
3) Quality courses in video, audio, and text formats
As I already mentioned, most of the courses are available in multiple formats. That means you can choose to learn via text (my favorite), video/slides, or audio/podcast (for those long commutes). Not only are some of these great courses for non-clinical PTs and PTAs, other areas might be clinical niches you haven't considered!
When I was still treating clinically, I was like a kid in a candy shop with PhysicalTherapy.com. I was able to explore all sorts of niches for three main purposes:
To improve my clinical treatments.
At one time, I was quite the passionate little new grad PT grasshopper! I wanted to learn EVERYTHING! Luckily, my trusty PhysicalTherapy.com subscription allowed me to literally take unlimited classes. When I had a tough shoulder case, off to the site I went. When I was struggling with a bizarre hip presentation, I knew I could find a course on the site that would help me.
To explore niches I might want to pursue, without the commitment.
We all know how freaking expensive continuing education is. There have been times I've been curious about aquatic therapy, pelvic health, and billing/compliance as possible career focuses. The site has ALL of those (plus many, many more), and I was able to explore them at depth online, before investing thousands to fly to an in-person course.
To improve my self-care.
PT can be hard on our bodies. I have had aches and pains over the years, and I have always appreciated being able to quickly pull up a course online before going to a PT, just to see if I could treat myself independently.
Here are just some of the course offering types:
Acute Care
Aquatics
Assistive Technology (great for non-clinical PTs!)
Athletic Training
CardioPulmonary
Clinical Electrophysiology
Ethics & Jurisprudence (great for non-clinical PTs!)
Geriatrics
HIV/AIDS
Home Health
Neurology
Oncology
Orthopedics
Pediatrics
Pharmacology
Private Practice
Professional Issues & Compliance (great for non-clinical PTs!)
Prosthetics & Orthotics (great for non-clinical PTs!)
Research (great for non-clinical PTs!)
Sports
Strength & Conditioning
Women's Health
Wound Care & Lymphedema
4) Audiologist-owned and woman-owned
I get pretty excited when we allied health professionals go out and create companies! Go figure! 🙂
I love that the parent company, continued.com is both audiologist-owned and woman-owned (OK, co-owned). It was started by a female audiologist and her husband, and these two also have been pioneering the 100% virtual workplace mentality since long before other companies started. PRETTY AWESOME. This video shares a bit more about the culture of the office.
5) Remote company
One of the reasons I really respect continued.com is that they have a fully remote organization that still has kick-ass benefits and fun team-building events. As you all know, I'm passionate about PTs, OTs, and SLPs having the ability to work from home.
6) They hire non-clinical PTs, OTs, and SLPs!!
They also have an excellent track record of hiring non-clinical therapists into cool roles, like managing editor!
Take a look at Calista Kelly's spotlight here! She's a PT-turned managing editor of PhysicalTherapy.com, and she's the best!
Cons
1) No certification programs
For aspiring non-clinical PTs, certification programs are a nice feature to have. However, at $99/year (or $99/year + bonus month with my coupon code!), you really can't complain.
2) Not as trendy as other sites
Because other con-ed companies have way more visibility than PhysicalTherapy.com, people often wonder why this one is so much cheaper. Is it not as high quality? The answer is no…the content is just as good here. As far as I'm concerned, people just haven't discovered the secret awesomeness of PhysicalTherapy.com, so fewer people are talking about it. That's part of why I'm so excited to partner with them!
---
Obviously, I'm a big fan of this program! If you decide to sign up for PhysicalTherapy.com, please use my discount code (NCPTBONUS13) so you can get your free month!