This week's non-clinical spotlight features an OT who now works as Area Director of Operations at Consonus Healthcare!
---
This post may contain affiliate links or codes. This won't increase your cost, but it helps keep TNCPT alive, and free of annoying ads! Thank you for your support. 🙂
What is your full name, title, and company name for your current, primary role?
Sapna Ramanan – Area Director of Operations, Consonus Healthcare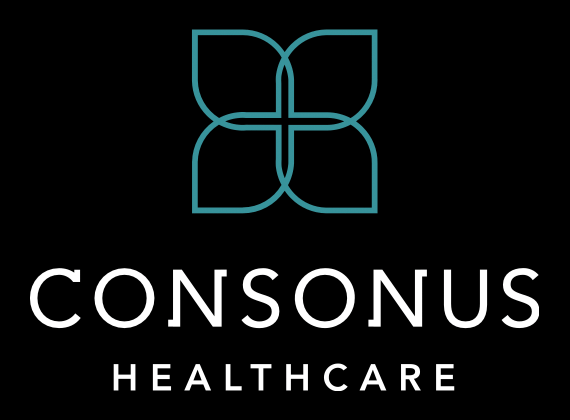 Where are you located?
California
Where did you go to OT school, and what year did you graduate?
McMaster University, Canada, 2007
What did you do when you first finished school, and for how long?
I worked in an inpatient rehabilitation unit as a staff occupational therapist for three years.
In what setting(s) did you work, and what types of patients did you treat?
I have worked in a variety of settings. I began in an inpatient rehabilitation setting treating older adults with a variety of conditions in Toronto, Canada. From there, I moved on to practice in the United States at Mount Sinai Medical Center in NYC.
I worked in almost all areas at Mount Sinai Medical Center: the emergency room, pediatric ICU, neuro ICU, cardio-thoracic ICU, in the post-op units, the inpatient stroke, spinal cord injury/amputee rehabilitation units, and general rehab.
I treated patients of all ages.
What did you enjoy about your early roles? What didn't you enjoy?
In my first role, I was very fortunate to have had one of the best mentors I could have possibly asked for. Her patience, skill, and integrity left a mark on me.
Subsequently, I continued to meet remarkable mentors and worked with excellent colleagues, who were very supportive, but also challenged me to be the best therapist I could be.
Because of the setting and presence of universal healthcare in Canada, our treatments were entirely based on patient need, evidence-based practice, and patient presentation. I honed my skills not only in 1:1 patient care, but also in in-depth assessments, writing reports for capacity evaluations, and driver-related assessments.
I was also fortunate that the clinical practice leader recognized my inherent talents for leadership and allowed me the freedom to set up the first evidence-based research committee for OTs at the center. Through this committee, we completed multiple projects that followed research methodology and presented our study results to the OT community in Toronto at large.
I recall taking on students within six months of starting out, and this trend has continued throughout my career. Teaching and mentoring roles have always been part of my career from the beginning. I must say, I enjoyed every bit of the time I spent there. I had fun every day!
What was it like at Mount Sinai?
My next career experience was working at Mount Sinai Medical Center, across almost all the departments. It was an excellent opportunity! On the acute care side, I was one of only two occupational therapists at that time.
My OT partner was a great mentor that I was fortunate enough to meet early in my therapy career. She taught me the importance of ensuring that the patient's needs were at the center of all my interactions, as the acute care setting can become very complex, very quickly.
I was very fortunate in this role as it allowed me to hone my skills in care coordination, communicate with medical professionals across the care continuum, educate medical professionals, and present and pilot new initiatives such as Early Mobilization for Post-Op Cardio-Thoracic Patients in the ICU.
I also honed the essential skills of time management and prioritization. Every interaction was an opportunity to educate someone—and when I look back, I often had only the length of an elevator ride to pitch or communicate to someone.
I was also lucky to have had the opportunity to take on the role of student fieldwork coordinator at Mount Sinai. This meant interacting with schools and students. It also allowed me to lead and mentor fellow therapists, and my passion for mentorship was given a chance to blossom.
What else have you done since then, prior to your current role?
Prior to my current role, I moved to California and ended up taking on a role as a rehab director at a post-acute facility, even though I had originally interviewed for an OT role. We were brand new parents, and I was skeptical of taking on a new career role while navigating my role as a new mom.
This was my first official non-clinical role and I did not know at that time that I would enjoy it as thoroughly as I did.
The learning curve was very steep; I needed to learn the ins and outs of many foundational areas: the technical aspects of the RAI manual, billing in the post-acute setting, contractual obligations, and more.
This role also required strategic thought. I was in a unique position to hire an entirely new team that fit both my values and vision, and that of the organization.
This was also the first role where I was not only responsible for clinical delivery and outcomes, but also for the operations and financial metrics of the team. I wore both a clinical and a business hat, and this excited me.
When and why did you decide to do something non-clinical?
My foray into a non-clinical role was 50% unplanned and 50% "let's see where this takes me." My husband and I had a lot of discussions on the challenges within the healthcare system, the lack of access to care, costs associated with hospital visits, and the social determinants of health.
During one of our discussions, he asked me a very thought-provoking question that opened my eyes:
That's exactly how I view my current non-clinical role as Director of Operations. The fact that I can indirectly impact 100 patients/people/clients/therapists in an hour, as opposed to just one, is wonderful. It gives me purpose, and motivates me.
What are you doing these days?
I am currently an Area Director of Rehabilitation at a number of post-acute facilities.
Are you still treating patients, or are you solely non-clinical?
I am solely in a non-clinical role.
How long have you been in your current role as Area Director of Operations?
I have been in my current role for close to four years.
Did you get any special certifications or training along the way to help you get into your current role?
During my first role out of school, I received training as a LEAN healthcare project leader. It definitely shaped how I view and tackle issues that arise in the clinic. Apart from that, I did not take any special certifications to help me get into my current role; however, I am lucky to be in an organization that offers growth and opportunities for learning.
Throughout my career, I have often put my hand up and said, "Yes, I want to do it" or "Yes, I want to be part of an initiative," or "I want to learn something new."
I also seek energy from people and like to ask questions. I frequently seek out projects within the organization in order to learn, lead, or get an opportunity to work with other passionate clinicians. Teaching and mentoring clinicians has always been a priority of mine as well.
I have always had a habit of reading; however, with increased responsibility, the frequency decreased. Instead, I now listen to Audibles when I work out. I am drawn to books like The Last Lecture by Randy Pausch, Showing Up for Life by Bill Gates Sr., and Shoe Dog by Phil Knight. These books have lessons on leadership, values and principles, and inspirational stories of resilience.
How did you find your job? Did you apply or find it through a connection?
I was promoted from within the organization.
What was the interview like for the role?
It was a panel interview with leadership from different areas of the company.
Prior to the interview, I asked for the names and designations of all those who would be present on the panel, and an outline of questions, so I could do my research and prepare accordingly.
I looked at my interview preparation as a project and followed a systematic approach. I gathered my supporting material and created a slide show to showcase all the progress I had made within the organization. I also included my goals and vision.
The interview questions revolved around how I would tackle a problem, how I'd implement solutions that would stick, and how I would build and lead teams. Thankfully, I had rehearsed well using the STAR method and technical/clinical questions.
How have people reacted to you leaving patient care?
Most people are surprised, as I have always been very passionate about patient care. However, I love that I can impact so many people at once in my non-clinical role.
What's a typical day or week in the life like for you? What types of tasks and responsibilities fill your time?
One day is nothing like another! I love this aspect of my work.
On any given day, I could be talking to my teams, implementing an initiative, mentoring a clinician or a rehab director, or speaking with a client/customer. I might be brainstorming ideas to improve the performance of a team, or working through a clinical scenario with our clinical team. Over the past two years, I have spent a significant amount of time offering support and guidance to my teams as they navigate the stressors brought on by the pandemic.
I am an early riser, so I begin my day early. I start off by making a plan for what I want to accomplish on that day. Then, I plan the details around my calendar, my priorities, and what I may have coming up in the upcoming week(s). I usually begin my day by 8 am, take a break between 3-5 pm to accommodate school pickups and other tasks, and resume my work after dinner, around 6:30 pm.
What are some of the rewards of your role? What are the biggest challenges?
Some of the many rewards would be:
Being part of initiatives that match my passion for the care of the older adult
Implementing performance improvement projects at a large scale
Evidence-based practice
Mentoring and teaching
As for challenges, the biggest one right now is the workforce shortage.
How did your clinical background prepare you for being Area Director of Operations? Which skills transferred?
During our training and clinical experience, we learn and practice scientific methodology: assessing, measuring, analyzing, and translating what it means to a patient/client/person.
In our daily practice, we are masters at setting goals, predicting outcomes, and seeing the forest for the trees. We communicate and interact with a diverse group of people, and spend a lot of time teaching, persuading, and influencing people to adopt healthy habits.
We also teach and mentor our patients and fellow clinicians.
All these skills come naturally to clinicians, so we're prepared for a wide variety of roles, including the one I'm in currently.
What type of person do you think would do well as a Director of Operations?
To be successful in this role, one needs to be a strategic thinker. They also need to be able to set large goals for operational success, be able to identify gaps and redundancies in day-to-day operations, be able to measure performance, and be able to adopt and sustain systematic processes for long-term success.
The ideal candidate needs to be able to communicate effectively in order to influence, persuade, and inspire others.
They must also have the courage to make decisions with limited information at their fingertips, and they must always be open to learning and adapting.
Most importantly, one needs to be a passionate people manager–one who can build resilient teams, and be able to motivate and inspire them.
Do you work remotely or onsite?
Hybrid; I am onsite 3-4 days per week, and the rest I work remotely.
Does your organization hire PT, OT, or SLP professionals into non-clinical roles? If so, what type of roles?
Yes! Operations director, clinical directorhttps://thenonclinicalpt.com/regional-clinical-director-hilary-gans/, appeals coordinator, and more.
Did you read any books, take any courses, or do anything special overall to get you where you are today?
I trained as a LEAN healthcare project leader when I landed my first role after graduation. It has shaped how I look at processes within organizations, and how I like to implement and sustain more efficient processes.
Additionally, I gravitate toward books on leadership, and books about inspirational individuals who have left their mark on society.
What is a typical career path for someone in your role?
Clinician to a rehabilitation director >> multi-site management responsibilities >> director of operations.
What is next for you? What are your high-level career aspirations?
My aspirations are to be able to use my skills to impact systems at large, and be part of the wave that is focused on revolutionizing how we use, receive, and provide healthcare.
I would love to be part of roles focusing on preventive medicine, value-based healthcare, and population health, as we can play a huge role in promoting healthy lifestyles and choices, decreasing healthcare costs, and delaying or even stopping an individual's entry into the healthcare system.
I want to be part of systems that use technology to promote seniors' access to care, to decrease social isolation, to improve medication management, to monitor triggers that could turn life threatening, and to make care affordable.
The pandemic has brought forth a turning point in how healthcare is delivered. I am excited to be part of this wave and look forward to playing a role in the reimagining of healthcare delivery.
What career advice would you give yourself that you wish you had during school?
I recall being part of a committee that interviewed therapists who were five years into their careers. A significant portion of those therapists were changing their roles or leaving the therapy workforce.
During our interviews, this career shift was viewed negatively and there was a push to decrease the number of therapists who were changing their roles. I believe this may have been due to the lack of knowledge of non-clinical roles, lack of exposure to non-clinical roles, and the lack of an abundance of these roles.
I wish that committee had taken a step back to see that the clinicians who were making the shift were on to something, and that it needed to be looked at in a positive light.
I was lucky to get this advice in school:
What would you teach to today's graduate students in your profession, if you had the opportunity?
I would love to be able to teach population health, preventive health, value-based healthcare, healthcare across the continuum, identification of gaps not only in patients' performance but in processes and systems, and how to pitch an idea and influence others.
---