If you're looking for a physical therapy side hustle, you're far from alone. With reimbursements plummeting and burnout on the rise, new grads and experienced therapists alike are turning to side gigs.
PT side gigs can help you diversify your skill set, grow your physical therapy career by becoming a more marketable practitioner, and simply make some money to help pay off loans! However, there are some caveats. And these go for any rehab professional looking to set up a side biz.
A physical therapy side hustle sounds great in theory, but sometimes what seems like an easy way to make some extra cash can spiral out of control and create more stress than it's worth.
That's why I wrote this article: to give you a quick rundown of the most popular side gigs for physical therapists, including the pros and cons of each.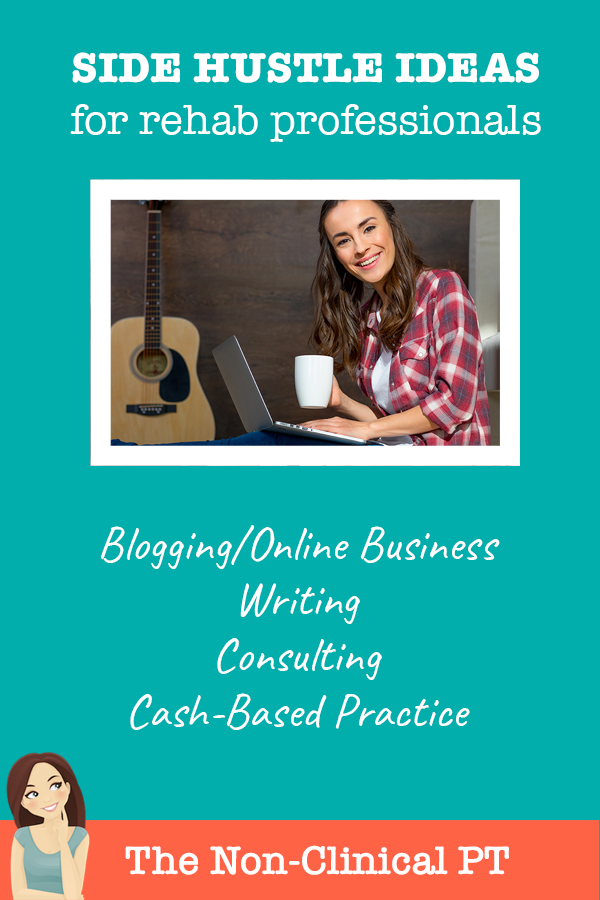 This post may contain affiliate links or codes. This won't increase your cost, but it helps keep TNCPT alive, and free of annoying ads! Thank you for your support. 🙂
Here are the top physical therapy side hustles of 2023
1. Therapy blog (or other online business)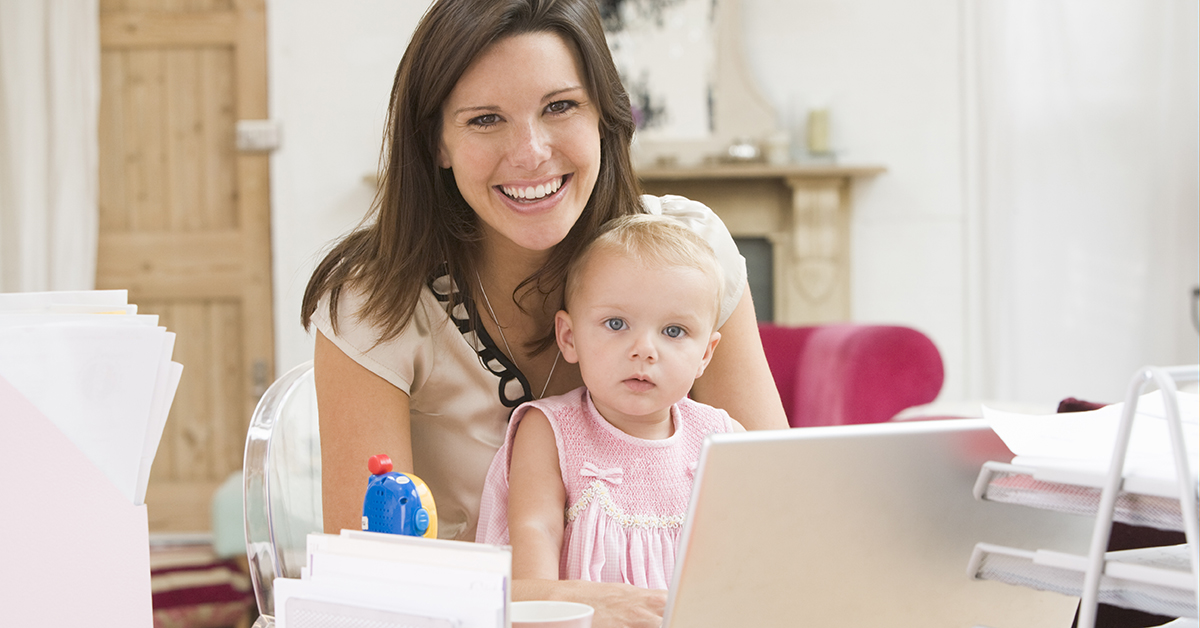 Ever browsed The Non-Clinical PT and wondered if it's a good gig? I'll be honest: it really is. I have been able to use my physical therapy experience in a totally new way, and I LOVE IT. Running TNCPT is the most fun job I've ever had in my life, and I've been more financially successful with it than anything else in my life! Blogging makes a great side hustle for physical therapists, or really any rehab professional—and, if you play your cards right, it can easily evolve to become your main job! Online businesses can be monetized by making courses, selling products, promoting others' goods/services (affiliate marketing), and all sorts of other strategies.
Pros:
Passive income. Once you hit a certain point, your income is fairly passive. Running an online business is the only viable way to make passive income by using your existing therapy skills and experience. There is no feeling quite like being at dinner and getting a notification that you just made money!
Fulfillment. I've been running The Non-Clinical PT for 2.5 years, and it's the happiest I've ever been since I started working (many moons ago, haha)! When I left patient care, I worried that I wouldn't ever find the same fulfillment that I had when I helped patients get getter. Growing a business gives my career purpose, though, and when people improve their lives as a result of my TNCPT, I'm on top of the world!
Working from home. Working remotely as a PT/OT/SLP professional is usually a pipe dream. But it doesn't have to be. Running a therapy blog or online business is one of the few ways that you can work from home and make some money as a therapist!
Integrity. One of the reasons I started TNCPT was I was sick of working for sketchy employers. I hated feeling like I had to check my integrity at the door so that my employers could line their pockets. I worked for many companies, both healthcare and non-healthcare, where that was the case, and I was just over it. I knew when I started my blog that I wanted to run it with the mission first, and profit would maybe come later. I figured if I never made a dime, that was fine, as long as I stayed true to my mission. Well, it has worked out beautifully for me, and that's probably my favorite part about working for myself: I can sleep at night knowing that my income is based on a solid, ethical mission.
Cons:
Takes time to build before you see profits. Unlike a cash-based practice, where you get paid when you see your first patient, you will likely put in some time before you make a profit from a therapy blog. However, once you do, you will experience the unmatched joy of passive income, rather than trading dollars for hours!
People don't always "get it." One challenge of running your therapy blog or online biz is that many of your colleagues and former classmates might look at you askew. It could be jealousy and it could be confusion, but if you're the type that needs to be lauded by your peers, the early phases of building your biz might be a little challenging. It does get better as you gain visibility, but it might not entirely go away. Sometimes, when I tell people what I do for a living, they assume I'm in a pyramid scheme or my husband is floating me while I watch soap operas and shovel ice cream in my face. That can be really annoying, but to me it's worth it in light of the wonderful things that come from my business!
You'll need more skills. Blogging involves more than writing (which we'll cover below). You'll need to learn how to use a website platform and figure out how to do some basic marketing techniques. These skills are a fun challenge for most therapists (and they're affordable and easy to learn)—but the experience can be intimidating if you're not the type to learn new things. If you do like learning new skills, though, you can check out my article about non-clinical courses and CEUs for therapy professionals!
---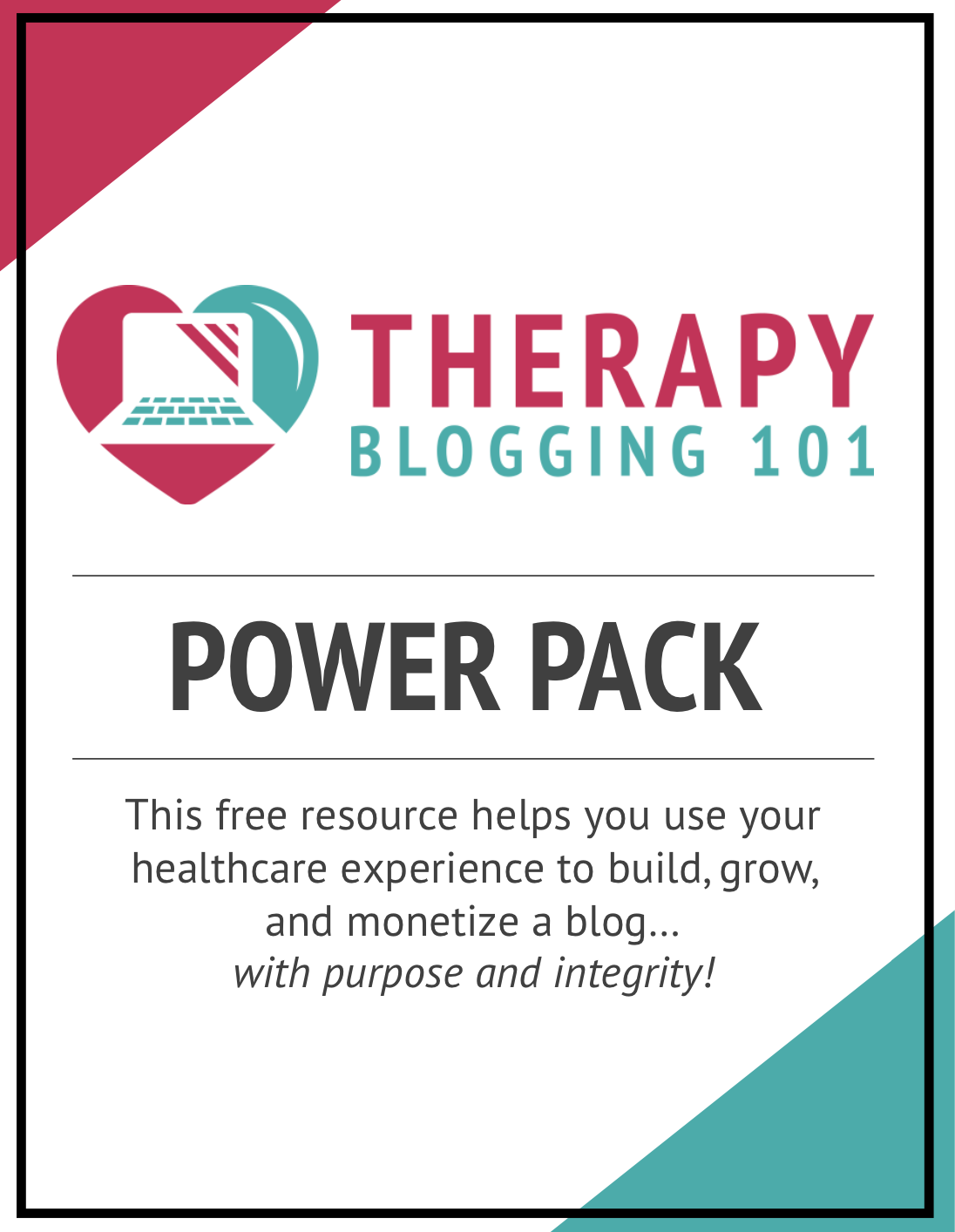 ---
2. Writing
Working as a freelance writer can be very satisfying, laid-back, and lucrative. If you love writing, and you're good at it (meaning fast, adaptable, and produce high-quality work), you can make substantial side income as a writer. I began my non-clinical career by working as a PRN rehab liaison, and I was able to use my free time to build a lucrative and high-visibility freelance health content writer career.
Pros:
Work from home. Working from home as a rehab professional is magical. When I started as a PT in 2010, people weren't working from home as much, but it's so common these days. It's nice to be one of those rare PT/OT/SLP peeps who actually gets to take advantage of today's remote work culture.
Flexible hours. When you're a freelance writer, your clients don't care when you work, as long as you meet your deadlines. I've completed assignments at 4 am, 9 pm, etc. It's liberating if you struggle with insomnia, have small children, or have any other factors that make you want to work unusual hours for your PT side gig.
Leverage in starting a blog or side biz. In my case, my writing career was a huge asset to launching TNCPT. When I did ultimately start my site, I already had writing contacts in place with WebPT, OT Potential, and a few other sites. This helped me with visibility and search engine optimization (SEO).
Cons:
Initial pay. While my hourly writing rates are great now, I initially did a lot of assignments for low (or even no) pay. It's part of the process, and it can take awhile to get established enough to command high rates. But, once you can, the rates really are great!
Clients sometimes come and go. It's frustrating when you start getting used to a nice steady client, and then they no longer need you. That's the name of the game as a freelance writer, though! It's like being a PRN therapist, but in the content world.
Competitive. Lots of people have figured out how awesome it is to be a writer, so there are plenty of folks out there doing it—you'll need to stand out to make a real career of it. Pro tip: try looking for a physical therapy startup that needs content writers.
>> Check out my article about how to become a health content writer!
3. Consulting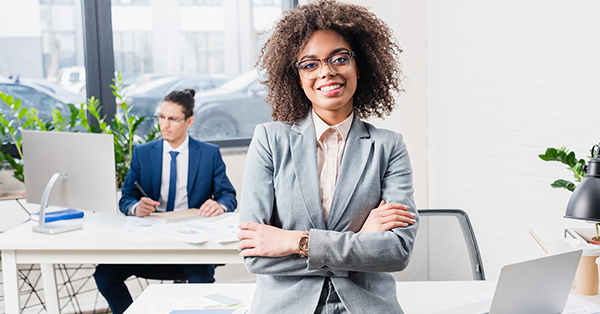 Consulting is a fantastic side hustle for the therapist or assistant with a specific skill set. For example, if you have extensive experience with gait training a post-CVA population, you might be able to consult with a rehab tech company or startup creating ambulation robotic devices for stroke patients. Or, if you've done a lot of complex rehab compliance work during your career, you might be hired by other companies to do the same for them.
Pros:
High hourly pay. Consultants typically make a nice hourly rate, as they're hired for their highly specialized skills and experience. Companies will pay for the right fit in the right role.
Exciting work. Consulting roles are often a really nice change from the churn-and-burn nature of mill clinics and SNFs. And, with the gig economy in full swing, more and more companies are hiring consultants instead of using benefited employees.
Can lead to full-time non-clinical work. Consultants are often recruited into companies to become full-time employees (assuming they're doing a good job as consultants).
Cons:
Finding clients can be tough. Unless you have an existing niche or connection, finding your initial clients can be tough. A good website can help, as can very specialized experience with rehab tech, certain patient populations, etc.
State laws. Certain states have strange rules around working as a 1099 employee, so be sure to look into your own state's regulations on consulting and contracting before you make any big moves.
4. Cash-based practice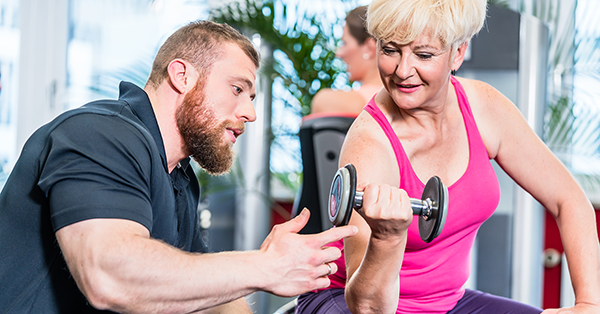 A cash-based practice is a great side hustle for PTs who love treating, but also enjoy marketing (and, preferably, have some business acumen). If you have a specialized skill set or live in a locale with relatively well-off clients, you can really make good money this way.
Pros:
You're using your skills and education. Incidentally, cash-based PT is actually a great side hustle for occupational, speech, and physical therapists who take full-time non-clinical jobs! It's a way to keep treating and keep your skills fresh, without working in those burnout-inducing patient mills.
Can be lucrative. Cash-based OT, PT, and SLP practices can be super lucrative because you're not a slave to insurance reimbursements and you don't have to spend all that time on documentation.
Avoiding insurance. If your only real beef with patient care is treating to insurance companies' irrational whims, cash-based PT can be a great option for you!
Cons:
You'll work a LOT. The sad fact for most cash-based practices is that you'll work a lot more than you think. Plenty of people sell the idea of cash therapy as a panacea for more time, freedom, and money, but you'll most likely spend lots of long, unpaid hours coming up with marketing strategies and balancing the books. After all, clinical documentation is time-consuming, but there's much more that goes into running a practice than evals and notes!
It's still patient care. If you're on this site, chances are that you don't want to treat patients anymore. You're probably more interested in leaving patient care altogether. If you're burned out because you simply don't like patient care, switching to a new payment model probably won't solve things. Plus, just like regular clinical roles, if you're an assistant, you might find ownership limiting on some levels.
It can cost more upfront than you'd like. From independent malpractice coverage to website maintenance fees, the costs of running a cash practice can be prohibitive for someone simply looking for a small PT/OT/SLP side hustle.
>> Check out WebPT's Ultimate FAQ Guide for Cash-Based PTs!
What about you? Do you have a physical, occupational, or speech therapy side hustle? Are you a therapist or assistant? I'd love to hear how you make some side income! Please share in the comments!