Pursuing a career in physical therapy education is not as difficult as you might think. There are several directions you can go, depending on your interests, and not all of them require terminal degrees! Guest poster Nicole Tombers PT, DPT shares what she has learned as she explores a possible career transition into physical therapy education.
---
This post may contain affiliate links or codes. This won't increase your cost, but it helps keep TNCPT alive, and free of annoying ads! Thank you for your support. 🙂
Why I researched physical therapy education career options
When I graduated with a DPT in 2013, I never considered that I might someday end up going back to school, in any capacity.
I spent the first four years of my career in the outpatient orthopedic setting full time, and also worked a per diem weekend gig in the hospital in order to pay off my hefty student loan bill as quickly as possible (which I can proudly say I have now accomplished!).
By the end of that I was definitely starting to feel a bit of burnout. However, during that time, I had taken the APTA Credentialed Clinical Instructor course, and had the opportunity to take on the role of Clinical Instructor, in which I found a great deal of joy. This prompted me to consider a more significant role in physical therapy education which, though I knew it was something I enjoyed, at first seemed outside the realm of my abilities and qualifications.
Often, the biggest question around moving into the field of PT education is: Don't I need a PhD?
The answer (like so many other things in our therapy practice) is: it depends.
Let's take a look at some of the options out there for the fantastic non-clinical physical therapy career option of PT education.
1. PTA schools and community colleges
Our clinical education and experience give us a really significant and practical knowledge of things like anatomy, physiology, kinesiology, biomechanics, and general health. This is often qualification enough to teach in the community college setting. I have also found that many community colleges are willing to provide you with some short courses in "how to be a teacher." These courses are aimed for candidates who have specific content knowledge and the desire to teach, but are lacking the classroom experience or a degree in education.
Many PTA programs are also looking for licensed clinicians with applicable experience, who also have a desire to teach the next generation of physical therapy professionals.
These programs are often smaller than the DPT programs, and are based in community college or tech school settings.
These roles are exciting for those without advanced degrees, as your clinical experience is more important than having a higher degree in the theory of teaching.
Here's an article about teaching at PTA schools.
2. Teaching continuing education courses
There are also a variety of companies, such as MedBridge and PhysicalTherapy.com / OccupationalTherapy.com, which provide continuing education to practicing clinicians.
These companies need people like you to teach the courses. Some companies need instructors to teach in person at live on-site courses, while others look for educators to teach online. Online education can be further broken down into:
Webinars

Self-paced curricula for online platforms
Both PTA education and continuing education can be part time or full time, and these educators are often still spending some time in the clinical setting to keep their skills and licenses active.
Although we spend a huge amount of time providing education to our patients in the clinical setting, that one-on-one experience is a bit different than that of teaching a large group of people within an institution. I would recommend starting small and trying one of the above options to see whether or not you really enjoy being in the classroom setting as an educator before diving in any further.
Here's a whole article about becoming a PT continuing education instructor!
3. Physical therapy school faculty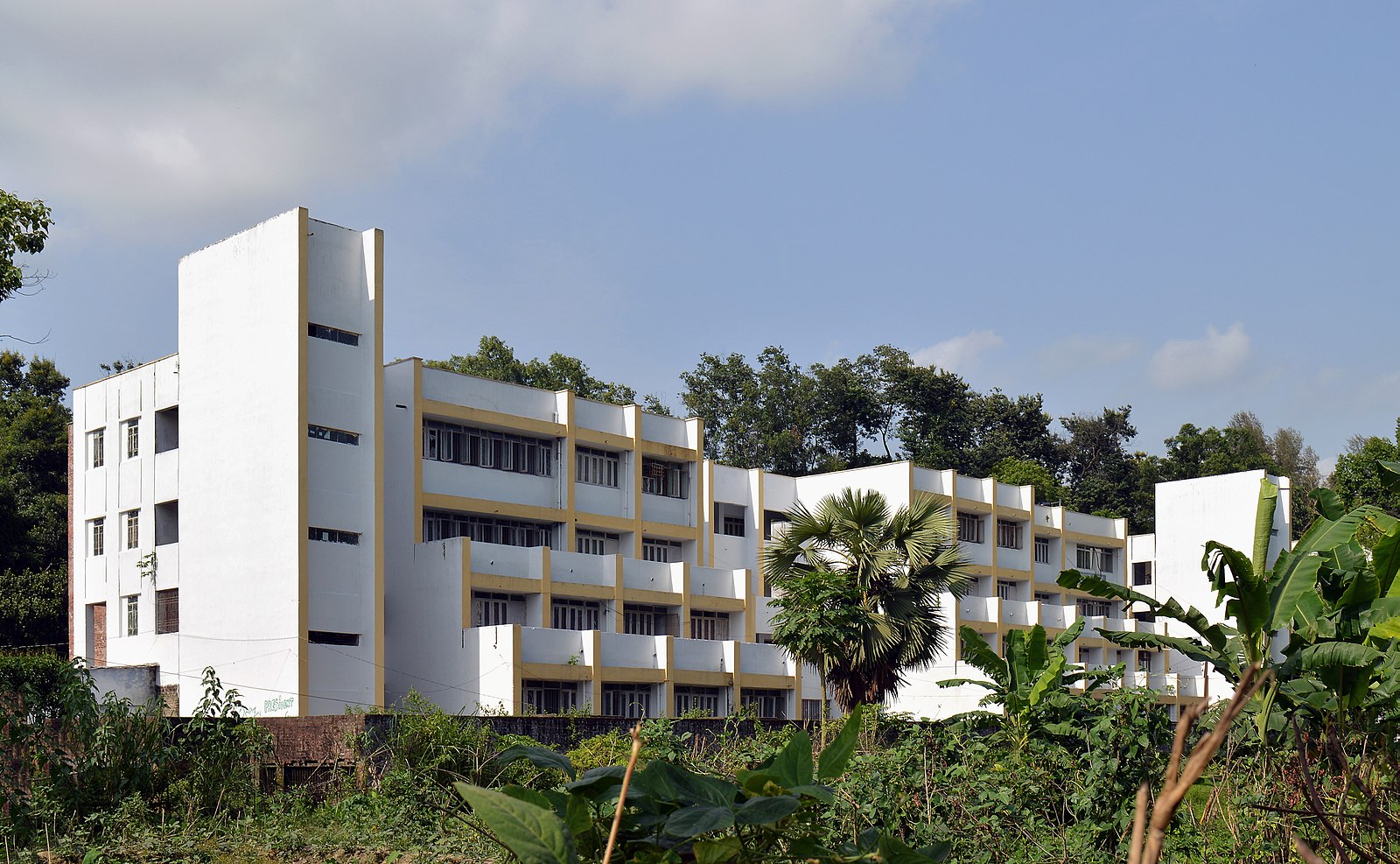 If your goal is to be a tenured professor in a university DPT program, the requirements are typically more substantive. Even without a terminal degree, you can certainly get your foot in the door by taking a position as any of the following:
Lab assistant

Guest lecturer

Adjunct professor
Any of the above roles will undoubtedly provide excellent connections and open doors for you in the future.
The hardest part is taking that first step and landing a role in the first place.
Here's how to get started
Amp up your networking.

Talk to professors from your alma mater, as well as classmates or colleagues who have moved into education.

Reach out to the ACCEs of past students for whom you have been a Clinical Instructor.
Make it known that you are interested in any positions that become available in their network, and don't be afraid to ask them lots of questions about how they got into their position and what you should be doing to make yourself a standout candidate.
If you're planning to speak to someone you don't know well, consider an informational interview.
Click here for some tips on what to ask in an informational interview!
These contacts might not have a job for you right away. Be sure to mention that you're open to volunteer opportunities. Volunteering will allow you to:
Gain experience to boost your resume

Give you further insight into whether or not it is something you would really enjoy

Make your interest known to the people involved in order to broaden your network and bring your name to the top of the list when a paid position becomes available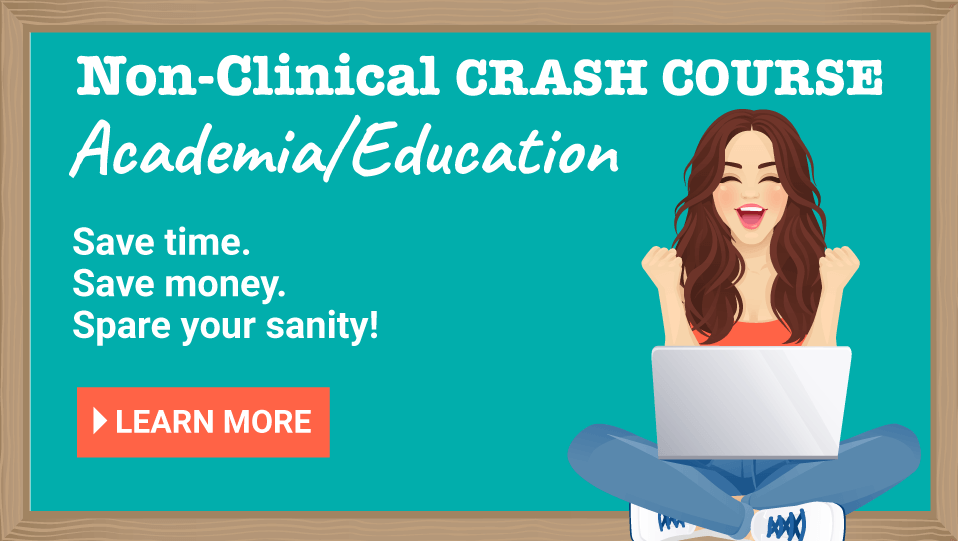 The requirements
If your goal is to become a full time physical therapy professor, the requirements are greater. CAPTE currently requires that "each core faculty member…has doctoral preparation, contemporary expertise in assigned teaching areas, and demonstrated effectiveness in teaching and student evaluation."  
This could be a DPT plus a certificate of clinical specialization (such as OCS, GCS, etc.) to start, but CAPTE is also moving towards requiring all full-time faculty to have a terminal degree or be actively working toward it.
In order to be a university professor outside of a DPT program, a terminal degree is required to be on a tenure track.
What is a terminal degree?
So, if your sights are set on a professorial career, you will need to pursue a terminal degree. And here's where it can start to get a little messy.
There are several terminal degree options for physical therapists, and it can be difficult to parse out the differences between the programs and which one may be right for you based on your ultimate goals. Here is a breakdown of the most common options, keeping in mind that they can be rather similar, and any of them will prepare you for a career in higher level education:
PhD (Doctor of Philosophy):

The most widely available and commonly held degree, focused on conducting and analyzing research

EdD (Doctor of Education):

Focuses on preparing for teaching in the university setting, as well as taking on administrative roles within the field of education, and understanding teaching theory

DSc (Doctor of Science):

Equivalent to a PhD, but is more clinically focused than the research-heavy PhD—although some schools that offer both degrees have very similar requirements

DHSc (Doctor of Health Science):

Preparation for scholarly work in healthcare, such as high level administration, teaching, applied research, or clinical practice

DScPT (Doctor of Science in Physical Therapy):

Essentially a clinical specialty degree, often in manual therapy, which trains you to be a master clinician, teacher, and researcher
Keep in mind that some of these programs have a broader focus, and are not necessarily geared towards rehabilitation professionals or clinicians (although some programs certainly are).
Similarly, there are subcategories within these degrees that denote a specific focus area. For example, you may get a "D degree" in Rehabilitation Sciences, Movement Sciences, Kinesiology, Health Education, Public Health, etc.
For better or worse, having chosen which terminal degree to pursue may not clear the waters all that much. The length, focus, requirements, and costs of the degree vary from program to program, so you will have to research specific programs to find the best fit for you.
Here are a few things to consider as you search for the best program to meet your needs.
Accreditation:

This may or may not be CAPTE. Other accrediting bodies include the Council for Higher Education Accreditation (CHEA), the Commission of Accreditation of Healthcare Management Education (CAHME), and the Accrediting Bureau of Health Education School (ABHES).

School reputation

: Like anything, check for reviews from previous graduate students or check on the general prestige of the school. This may or may not be a big deciding factor for you.

Graduate History:

What are graduates from the program you are considering doing now? Where has this degree taken them in their careers?

Flexibility:

What will life be like as you work toward this degree? How long will it take to complete? There are part time and online options which may be more conducive to you if you have a family, are unable to relocate, or need to continue working in the clinical setting.

Location:

Can you participate from anywhere online? Is there a program near you? Will you need to relocate? Online options certainly have the benefit of greater flexibility and no need to move, but the advantages of being onsite include: access to excellent facilities, a community of like minded individuals, opportunities for research or teaching assistantships, and the possibility of being paid or having your tuition waived.

Fellowship Opportunities or Teaching Assistantship: Are there opportunities to gain practical experience or pursue additional fellowship training?
Program Specificity:

What is the focus of the program and does it align with your ultimate goals? Keep in mind that their specialty will be your specialty.

And, of course, COST:

Cost can vary widely between programs. There are opportunities to complete a terminal degree at no cost by being a researcher under a grant program or working as a teaching assistant at the university in exchange for waived tuition. This sometimes also comes with a living stipend, but always requires full time on site participation in the program and will not pay as much as your clinician salary. You can supplement income by continuing to work in the clinic part time, tutoring or teaching as an adjunct, applying for grants on your own, developing and selling a product, or pursuing any number of other side gigs.
So, let's say you've done some research and found a couple of programs that you are interested in, and that seem to match your goals. Now what?
The program's web page should have instructions for their application process, which is important to read carefully. Typically, these programs are small, taking on only a few students each year, and they are almost always mentor driven.
You should have an idea of who the faculty are, and who you would like to have as a mentor.
This means having done a little research into his/her area of specialty and reading some of their published work. Remember, their specialty will be your specialty!
In addition to going through the program's usual application steps, it is a good idea to reach out to your potential mentor by email. Keep it professional, but short and to the point – introduce yourself, explain why you are interested in his/her work, and summarize what you are hoping to get out of the program and your ultimate goals beyond earning your degree.
Here are a few other resources which will help you find programs and develop greater insight into the process of earning a terminal degree.
As the field of physical therapy continues to grow, quality educators are needed to prepare the next generation of clinicians. If you have a desire to move into a non-clinical role that still uses the valuable knowledge and experience that you have worked and paid for, becoming an educator may be a great option for you.
Don't be held back (like I was at first) by the idea that you are not qualified or don't have the right experience. With a little work, this is a completely achievable goal. Start small by building your network, exploring teaching positions that you are already qualified for, and finding joy in your work again.