This week's spotlight is on Alex Bendersky, PT, DPT, who is Executive Director of Digital Health/Area Manager for Doctors of Physical Therapy!
---
This post may contain affiliate links or codes. This won't increase your cost, but it helps keep TNCPT alive, and free of annoying ads! Thank you for your support. 🙂
What is your full name, title, and company name for your current, primary role?
Alex Bendersky, PT, DPT. Executive Director of Digital Health/Area Manager for Doctors of Physical Therapy (DPT).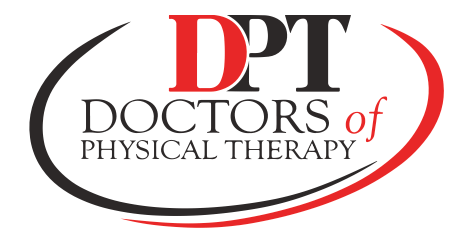 What additional roles do you currently have?
Value-based care, concordant care, and tiered delivery of musculoskeletal (MSK) care.
I developed a hybrid model of musculoskeletal care by executing RTM-based parallel and aftercare programs, and forming strategic partnerships with digital care providers.
Where are you located?
Chicago, north suburbs.
Where did you go to PT school, and what year did you graduate?
Rosalind Franklin University/Chicago Medical School, 2003.
What did you do when you first finished school?
Outpatient PT/DeNovo Clinic development/PT Orthopedic Residency Instruction.
In what setting(s) did you work, and what types of patients did you treat?
Orthopedic and vestibular patient population. I then slowly migrated to chronic and persistent pain management.
Please refrain from contacting our spotlight participants on social media. There are thousands of readers just like you out there. 🙂 Please ask your questions in the comments on this blog post.
If you're a Non-Clinical 101 student, you can network with many of our spotlight participants in the alumni groups!
What did you enjoy about your early roles? What didn't you enjoy?
I enjoyed meeting and working with interesting people who are passionate about change.
I was frustrated with the lack of clinical growth options and the homogeneity of postgraduate clinical education. I was, and still am, frustrated with the lack of insight and curiosity among some of my experienced colleagues. Lack of acceptance of one's own limitations and lack of communication with alleged health professionals.
What else have you done since then, prior to your current digital health role?
I established an APTA-accredited orthopedic residency program and created VR-based musculoskeletal and neurological treatment programs. I also formed strategic partnerships with innovative and emerging technologies to integrate them into the traditional orthopedic workflow.
When and why did you decide to do something non-clinical?
Technically, I am still involved in clinical care. I want to retain the "feel" for clinical care while maintaining knowledge and awareness of current evidence-based practice.
My time is currently split into about 75% patient care and 25% development.
What are you doing these days?
Quite a bit. Here are some highlights:
Piloting an RTM-based post-care program and created opportunities for a higher level of digital integration into the traditional care model.
Rolling out risk-stratified digital care to acute and subacute MSK patient populations, integrating concordant care, and developing digital solutions to facilitate greater awareness of the clinical practice guidelines and evidence-based practice.
Working with digital partners in mainstreaming and facilitating the adaptation of digital solutions in an American MSK space.
Exploring and integrating emergent technologies to enhance the process of MSK care delivery.
---
Looking to forge your own path forward out of clinical care? We can help!
How long have you been in your current role?
One year.
Did you get any special certifications or training along the way to help you get into your current role?
Online courses through multiple channels. I've found that the best learning is achieved through the observation and integration of talented teams and innovators.
It's also been helpful to build bridges with like-minded clinicians and entrepreneurs.
How did you find your job? Did you apply or find it through a connection?
First, I aligned with a visionary team and CEO at DPT.
It took many years of conversation until it was the right time to make a transition.
Did you do anything special to your resume and cover letter to land the job?
I worked with Canva and consulted professionals.
What are some of the things you did to stand out, take initiative, and advance in your career?
You have to build your own opportunities and apply your passions to build a better work environment. We all carry underutilized initiatives and interests.
Follow your interests and your passion, and identify ways they can help shape your future career.
How have people reacted to you leaving patient care?
I plan to continue to be involved in patient care. This is my first passion and continues to be the driver of innovation and interest.
What's a typical day or week in the life like for you? What types of tasks and responsibilities fill your time?
Some days are dedicated to administrative and clinical work, and there are designated days devoted to alignment and communication with our US and European partners. 
What are some of the rewards and challenges of being Executive Director of Digital Health & Area Manager?
Being able to provide care is a unique honor and privilege, but providing clinical care is not the only way you can make a difference. We can all do more to advance and promote our profession, on every level, and through every position, clinical and non-clinical.
How did your clinical background prepare you for this role? Which skills transferred?
"The more you know, the more you realize you don't know."

Aristotle
Appreciating the vast field of underutilized knowledge and natural curiosity as the greatest strengths. Being humble in personal abilities and being able to depend on others for shared decision making.
What type of person do you think would do well in your role?
Anyone with passion for change and curiosity for information gathering.
Do you work remotely or onsite?
I have transitioned to performing all of my professional duties onsite.
Did you read any books, take any courses, or do anything special overall to get you where you are today?
Yes, quite a few.
What is next for you?
Time will tell. I'm always open to exciting opportunities to improve and enhance MSK care.
Do you have any special advice for others who want to follow in your footsteps?
Follow your interests and build connections.