Today's non-clinical spotlight focuses on Matt Fuller, who went from physical therapist to Clinical Training Manager at ReWalk.
---
This post may contain affiliate links or codes. This won't increase your cost, but it helps keep TNCPT alive, and free of annoying ads! Thank you for your support. 🙂
What is your full name and title?
Matt Fuller, PT, DPT
Clinical Training Manager and Business Development Manager at ReWalk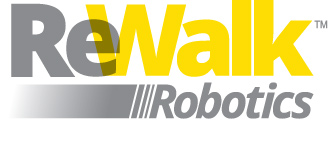 Where did you go to PT school, and what year did you graduate?
University of St. Augustine in San Marcos, CA – April, 2016.
I remember having Meredith (Editor's note: he means me! :)) grade one of my practicals, and us joking about how silly some of the learning points were in PT school.
What did you do when you first graduated and for how long?
I worked in outpatient PT, knowing that it was going to be a good experience and way for me to rapidly increase knowledge due to patient case load.
In my heart, I knew I didn't want to work in a high-volume clinic, and had plans to supplement with other opportunities.
In my last clinical, I got to work with amputees and SCIs pretty much exclusively; I knew I wanted a job with SCI, but that's pretty much non-existent in SoCal.
So, through my own complacency, I became full-time and quickly started to burn out.
At what point did you start thinking about non-clinical roles?
About nine months into my career I became a clinical instructor (CI). This is something that I not necessarily wanted to do, but decided it was something new, and could possibly reinvigorate me and my excitement for work.
I never thought I'd enjoy being a teacher, but quickly learned that I actually loved it. What I didn't realize about becoming a PT was that you're teaching ALL THE TIME.
This aspect I really enjoyed. I loved being able to show someone how I would do something, then see them integrate my treatment style—but then add their own flavor; it was a super rewarding experience being a CI.
Did you actively seek out ReWalk, or did they contact you first?
I was contacted by a recruiter (talent acquisition specialist) on LinkedIn. The original message was not actually for ReWalk specifically; it just asked if I was interested in working with exoskeletons.
I did have exposure to ReWalk in one of my clinical internships in school, and actually had the business development manager's card on my bulletin board at home.
I had taken the card back when I was in school, thinking that maybe after a few years, I could reach out and land a job!
How did things play out, being that you were recruited vs. applying directly for the role?
Working with a healthcare recruiter was one of the coolest experiences of the whole thing. It took a lot of pressure off me, as she really helped coach me through interviews. She also was very upfront about thinking I was a good fit, which gave me confidence.
I submitted all the normal paperwork for a new job. I had several video calls with my now boss, as well as phone calls with several people who work for the company.
The calls with these people, who are now co-workers, were really focused on determining whether my personality would fit in to the job itself, as well as the lifestyle involved with the role. I LOVE to ask questions and pick people's brains one-on-one, so these conversations were crucial.
It seemed like I was going to be picked for the job, but I was still on the fence. CHANGE IS SCARY! (But necessary.)
One guy pretty much told me straight up, "Look if you're worried about leaving clinical practice, don't be…it'll always be there. I still get called to be a clinic director, and I haven't practiced in 10 years."
(Thinking about it that's kind of scary, but that's a discussion for another time! Haha.)
He basically said if you don't take this job, there's a high probability you'll never get an opportunity like this again.
So I said yes. And I cried. I stressed out. But as soon as I started, I was in love with the job.
What was the interview process like for you at ReWalk?
I think the most challenging question was why I was willing to leave the job I was at.
The clinic I was working for was (and is) the ideal spot to receive care (in my opinion). I was a patient there, I was an aide there, I was student there, and I was a PT there.
What the hell else was there left to do? Build the next clinic with my bare hands? That's the toughest question I needed to answer in that interview.
To me, interviews aren't really that hard. I really actually look forward to them, and enjoy the process. I feel like interviewing gives me an opportunity to be me—answering questions honestly and from the heart.
Just like I did as a clinical PT, I'm always trying to find even the smallest thing to relate to people. I'm not a scripted person; I don't practice presentations or review questions.
I'd rather say something stupid and correct myself then sound rehearsed and not genuine. It'll probably make the interviewer feel more relaxed as well! But I've never conducted an interview so I don't know much about that..
One thing that did stand out to me, though, was when I interviewed with people in the company that did not have a PT background. They'd ask similar questions and I'd give my same answer.
Like, one reason I wanted to leave clinical practice was due to chronic wrist issues from a surgery I had in college.
I think that was taken that I wouldn't be able to lift heavy cases using the exoskeleton—but we therapists realize lifting is the opposite force of hours of manual therapy!
Anyway, I also learn really well from mistakes, so my advice from that one is to at least know your audience.
What do you think made you the right candidate for the role?
Number one: the absolute passion of working with people SCI population. Also, I love to travel and connect with people.
What was your initial role with ReWalk?
Clinical Training Manager (CTM). Teaching training courses, helping with training sessions, and conducting clinic days.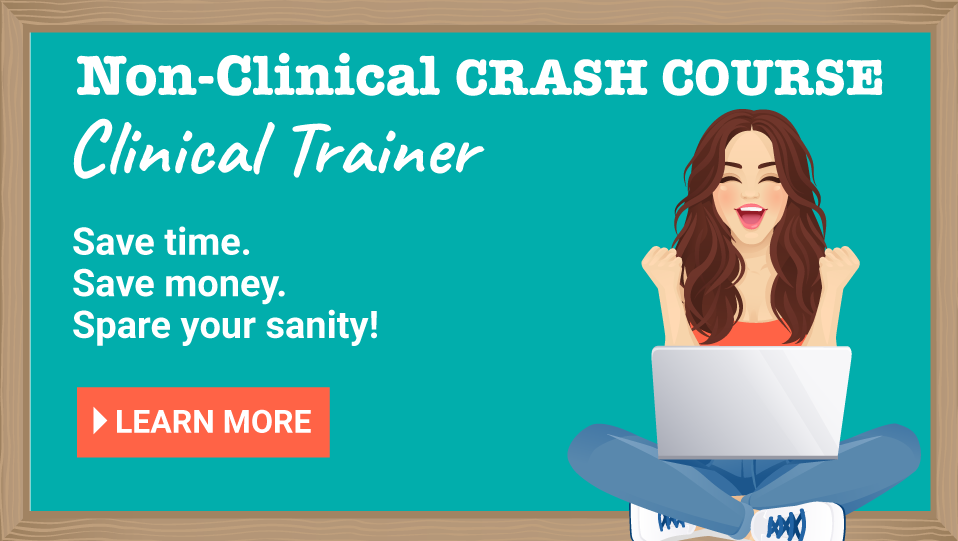 How has your role grown since you started?
I now also do Business Development Management (BDM) for the western United States, from Colorado down to New Mexico and west.
My role has also changed because of a new product we are bringing to market. This has involved some serious sales training, and I have a lot more to do. The SCI market is pretty small and our new device, ReStore, is focused on helping gait training after stroke.
What were your daily responsibilities, and how have they grown in your current role?
This has been a really great challenge. I've been making my own schedule for travel and work.
Before, I was more of an assistant to the BDM in my territory. I have way more autonomy now, but that also comes with more responsibility and pressure to perform. I think that's a good thing.
I felt like the CTM role was cool because it didn't take up a ton of time and I had little responsibility, but that can get boring pretty quickly, and I wasn't getting any commissions for helping the BDM!
I am now in charge of an entire territory, and am managing several accounts. I'm also tasked with bringing in new accounts for our new product.
My role has expanded so much, and my responsibility has expanded so much as well. The challenges and room for growth in a non-clinical role have been very exciting.
What are some of the biggest challenges and rewards of your current role?
The biggest challenge is organization. I suck at organization. Working from home can be very distracting, but I'm getting much better at it.
At first, I felt like I needed to do everything and call/email all these places and get results now. But ReWalk is a new tech so it takes time.
I'm pretty much planting hundreds of seeds hoping for a few to grow. When that growth starts to take off, the excitement is amazing.
And that excitement doesn't come from self-success/satisfaction. It's the excitement that I'm providing people the ability to walk again or I'm able to educate other practitioners about new technology.
It's more about changing the world, really. Pretty crazy, but that's a big reason why I took the job.
I cry and get goosebumps all the time, even almost two years into working with ReWalk. I personally believe that SCI is a very underserved population, and if I can help be a voice for these people, nothing else matters.
I sure as sh*t don't matter at all. And that's what's awesome. No ego. Just love.
[Editor's note: Matt totally matters. He's an incredible person 🙂 But that's just, like, my opinion, man….]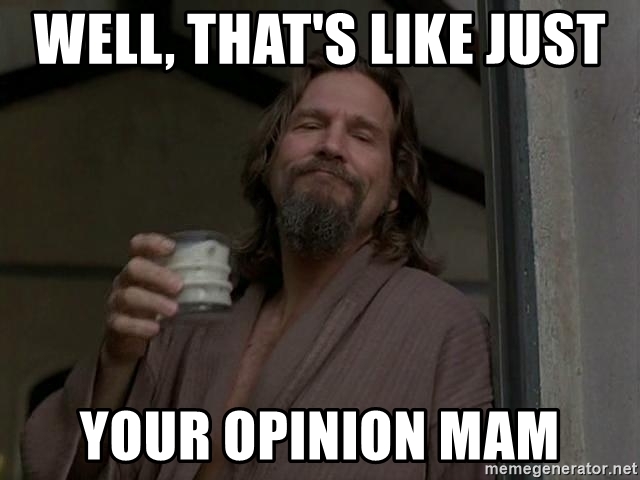 How can you expect to grow in your career with ReWalk?
I literally don't even think about my growth with my career ever. I kind of just go day to day, hoping that I can succeed or get a call back one at a time.
There have been things that have happened that will probably propel my career in some ways, like doing a TedTalk.
I don't think I could ever lobby for a promotion or ask for one; I'll just be me and see what happens. I don't like stress, so having that growth expectation would just add to that!
How much travel does your role typically involve?
Typically I'm on the road two to three days a week. Sometimes more, sometimes less.
Major advice point, and I realize this isn't for everyone. I was newly married when I took the job, and I was super concerned that my wife was going to hate this.
Turns out, this has been so amazing for our relationship. Having space is so good. I also love having my alone time, and hotels can really make you feel like you're alone and I LOVE IT.
All the travel can get exhausting, and it is important to pace yourself and make sure that you are being diligent with exercise, healthy diet, and sleep.
Roughly speaking, how does the pay compare to that of a treating clinician?
There's no way I could ever make what I'm making now in a clinic. Not to mention the full paid health benefits for myself and my wife. The travel points that accumulate so rapidly are also a nice bonus.
Most importantly, I consider that time is money. It's not that I don't work a lot—I really do. But, in comparison to a clinical role, it's nothing.
My explanation of this:
Clinical = 40 hours of treatment, 10-15 hours of notes per week.* And that's 40 hours of trying to find something to talk about, being in someone's personal space, having them in yours.
*I realize that seems like a lot of note taking hours… again, I'm not good with organization, and I like to connect with people and make them better! If I'm typing on my computer while trying to maintain 1-3 patients per hour, they won't be getting the care they deserve or that I want to produce.
I really do enjoy clinical practice and treating patients in small doses.
But the amount you're subjected to in the clinic is SO EXHAUSTING. There are no breaks. You can't sit back and close your eyes for a few minutes. It's difficult to get bathroom breaks.
All those things compounded and made me pretty unhappy.
Non-clinical = more alone time, opportunity to think and be creative. (I read eight books last year, and I don't think I've ever read two in a year until then.)
When I do get to be in a clinic and work with clients, I am much more excited and engaged. I can handle the 10-hour day no problem, and have limited notes when finished.
I work out when I want to. I eat when I want. I have so much more control over my life.
Do you still treat patients? If so, how often, and in which setting?
I do still treat a little here and there. Mostly friends that have aches and pains. Probably a few times a month.
I absolutely love that I have this flexibility. I'm thinking of ramping this up and really starting to work on a side hustle, so we will see how that goes.
But let's make it clear: I LOVE BEING A PT. I DON'T LOVE THE INDUSTRY.
What are some of the opportunities your current role has opened for you professionally?
Going to trade shows
Doing demos
Gaining sales experience
I'm getting so much more comfortable speaking in front of groups. USA really tried to force this, and I hated it.
But taking the job, I knew I'd be forced to get over this fear—and it's slowly but surely working. I am also able to be considered an expert, which is awesome!
I think I'm like one out of maybe ten people in the world with my job…at most!
What type of person would do well in your role? What about not so well?
Someone who is willing to fail or be rejected. I actually love to fail because those are my most memorable learning experiences. Sales can be a true grind, and you have to overcome objections and be willing to work really hard for just a few people to even be willing to speak with you.
Someone who is flexible and adaptable. There is so much that can go wrong between cancelled flights, shipping f*ck ups, forgetting to book a rental car, etc. This job really isn't that hard, but if you do it 99% right, there's a good chance that 1% could screw you.
Someone who is willing to connect with people. My job is not really selling a product so much, but I am trying to sell myself and my passion for the idea of helping the paralyzed walk again by using this very high-priced device—and motivate other clinicians to think this way as well.
I'm just out here hustling for referrals more than anything. If you've read the book "SPIN Selling" it is a great idea of how you want to conduct a large price tag sale like this.
Did you get any judgment from people when you left patient care so early in your career?
I got some. Probably way more behind my back.
I don't really care, I consider myself super lucky and I'm not going to let someone else's judgements take away from that.
I do feel like some people might not trust that I know what I'm doing when it comes to PT, but what they might not understand is that I have so much more time to read/learn/practice than they do, so I'm feeling pretty confident I can still treat.
Do you have any special advice for people who want to pursue a similar role to you? Advice on how to network, etc.?
Don't get complacent. It is so dangerous. Keep moving forward, keep learning, stay excited.
There are going to be days where you're not enjoying things, but you can limit that by saying YES. Who cares if you've never done this or that, say YES and figure it out.
You'll grow so much from it whether you succeed or fail. Like I mentioned before, I love failing because of the growth that comes from it. If you're a new PT especially, get out there, travel, have fun. Make random conversations on airplanes or airport bars.
Personally, I've met some pretty awesome people just through random conversations in public places. I've been given business cards and contact info for internships or jobs.
What did I do though? I lost them. So, when this little message on LinkedIn (which I hardly used at the time) mentioned if I liked the idea of exoskeletons, I said, "Yes please tell me more."
I did this, even though I was soooo scared to leave my "family" and the people I love at the clinic where I worked. And now I wouldn't trade it for the world.
One other thing, when you're on a plane or at a bar or café, consider putting your phone in a place that is hard to get to and take your headphones off. Be observant of your surroundings; you never know who you could meet.
---
Thanks for your insight, Matt!