This week's spotlight features a COTA who now works as a talent acquisition specialist. Read on to learn how she landed this non-clinical job!
---
This post may contain affiliate links or codes. This won't increase your cost, but it helps keep TNCPT alive, and free of annoying ads! Thank you for your support. 🙂
What is your full name and title at your current job?
Elise Frazier Lattimore, COTA/L
Talent Acquisition Specialist at LHC Group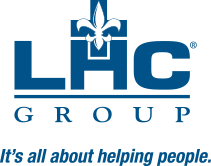 Where are you located?
Atlanta, GA
Where did you go to OTA school, and what year did you graduate?
Brown Mackie College, COTA program 2016
What did you do when you first finished school, and for how long?
I took any job I could find, which at the time was PRN at a SNF 1 hour away! I only did it for a few months, before it led to a better job.
What did you do after that, and for how long?
I accepted a position working for a company that had several different revenue streams. I gained a variety of experiences (home health, outpatient, and skilled nursing). I eventually worked my way up to a Director of Rehab position.
When and why did you realize you wanted to do something non-clinical with your background?
I was being laid off. I started thinking about other avenues that would offer more job security.
What are you doing these days?
I work as a home health recruiter (also known as a home health talent acquisition specialist).
Are you still treating patients, or are you solely non-clinical?
I still do some PRN at a SNF to keep my skills up.
How long have you been in your current role?
About 4 months.
How did you find your job?
Indeed.com.
What was the interview like for the role?
3 interviews and several assessments.
Did you get any special certifications or training along the way to help you become a talent acquisition specialist?
No.
How have people reacted to you leaving patient care?
Some people are a little thrown off, but most think it was a good move for me.
What's a typical day or week in the life like for you as a talent acquisition specialist (home health recruiter)?
Lots of emails, calls, texts, and multi tasking.
What are some of the challenges of talent acquisition? What are the rewards?
Challenges: quota to fill jobs.
Rewards: working from home and financial incentives.
How do you think working as a COTA helped prepare you for this role? Which skills transferred?
As a COTA, I was accustomed to a fast paced work environment, lots of multi-tasking, and customer service.
As a manager, I worked closely with the recruiting department and spent a lot of time scanning resumes, and screening/interviewing candidates.
Roughly speaking, how are the hours and pay compared to patient care?
I typically work 8:30- 5. My salary is higher than the average COTA, but more comparable to Director of Rehab salary.
What type of person do you think would do well in your role?
You have to be disciplined and work well independently while doing a remote position.
Recruiting is similar to a sales job. You have to be persistent and self motivated.
Do you work remotely or on-site?
Fully remote.
What is a typical career path for someone in your role?
Some recruiters go on to management roles, while others may start their own recruiting businesses.
What is next for you? What do you want to do with your career long-term?
Not sure. I am new to this job, but maybe a management role in the future?
What would you recommend to someone who is considering going into a role like yours?
Even if you don't have direct experience, you likely have transferable skills that you can market.
Apply for a recruiter/talent acquisition specialist position at your current company or one of their competitors.
What would you like to change most in your profession, and why? How would you propose doing so?
I would push for more autonomy and job security for therapists to improve job satisfaction and deliver better patient care.
To make this happen, I recommend that you advocate for your profession: lobby, petition, vote, and participate in your professional associations.
If you could give yourself one piece of career advice you wish you had during school, what would it be?
Trust in yourself and know that you are capable of doing difficult things. Change is hard, but it forces you to grow.
If you could teach anything to today's graduate students in your profession, what would it be?
Work in different settings to build your resume and skills. Be flexible and have an open mind.
Do you have any special advice for others who want to follow in your footsteps?
Take the stepping stone job, even if it's less than ideal. It can lead to better things. Do the work others aren't willing to do, and you will stand out.
Where can people find you on social media?
Please connect with me on Linked In. I am happy to help anyone anytime!
---
Recruiting/talent acquisition is just one of the 25 non-clinical career paths we explore in Non-Clinical 101. I created NC101 to help you skip the confusion and overwhelm so you can land the job you want!