Today's spotlight is on Luke Mountz, PT, DPT, who is now a CX Research Associate & Voice of the Customer for Eko!
---
This post may contain affiliate links or codes. This won't increase your cost, but it helps keep TNCPT alive, and free of annoying ads! Thank you for your support. 🙂
What is your full name, title, and company name for your current, primary role?
Luke Mountz, PT, DPT – CX Research Associate, Voice of the Customer @ Eko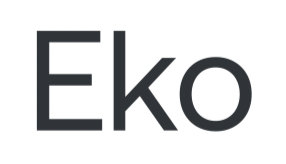 Where are you located?
Klamath Falls, Oregon
Where did you go to PT school, and what year did you graduate?
New York Medical College, 2015
What did you do when you first finished school, and for how long?
My first clinical position after graduating was at a hospital-based OP/orthopedic & sports medicine clinic in Steamboat Springs, CO.
I was there for about two years and also ended up coming back as a traveling PT later on.
In what setting(s) did you work, and what types of patients did you treat?
I worked at a large, kinetic OP clinic with lots of PTs/PTAs/ATCs/LMTs on staff.
I was also able to gain experience working a couple days per week as an emergency department PT seeing acute ski, bike, and rodeo-related injuries. If you've been to Steamboat this will not be too surprising.
What did you enjoy about your early roles? What didn't you enjoy?
As a PT student, I had spent nearly three months at a clinic during my final clinical rotation, so having the opportunity to come back as a licensed PT and practice with all the same awesome people was huge for me. I'm pretty introverted, so already feeling comfortable with everyone at the clinic allowed me to hit the ground running and focus on patient care as a new grad.
I liked getting to know my patients in Steamboat because, regardless of age, I shared mutual interests and hobbies with many of them. It was not uncommon to have 70+ year old skiers or cyclists in the clinic, so it was usually easy to connect with them.
Things I didn't enjoy included high-pressure parents & coaches of certain Steamboat Springs Winter Sports Club athletes hawking over their athlete's/child's care, not feeling like I had autonomy over my own schedule, and last but certainly not least–a relatively low salary.
The state of Colorado is notorious for low PT salaries and there was no exception in my case. This turned out to be one of the first yellow flags I had about remaining in the profession long term.
What else have you done since then, prior to your current role?
After meeting my wife in Steamboat, I left that clinic and together we moved to Michigan for about a year so that she could take some prerequisite courses on her journey toward getting accepted into medical school.
Searching for more flexibility and a higher salary, I decided to give traveling PT a shot and ended up working various 3-month contacts over the course of the next three years in Michigan, Colorado, and Arkansas. Being that Arkansas was where my wife's medical school ended up being located, I eventually decided to take a full-time position at a private practice, OP/orthopedic clinic there for about a year before the world shut down.
When and why did you decide to do something non-clinical?
My time at the outpatient clinic in Arkansas was cut short by the onset of the pandemic. In March of 2020, I left that position out of uncertainty about where COVID was headed and concern for my own well-being. I had no real intentions of leaving PT for good, and simply thought I'd be unemployed for a couple of months until things calmed down, after which time I'd find another position in a clinic somewhere.
Long story short–I spent the next ten months funemployed, converting an empty cargo van I had purchased just before the pandemic started into a camper, and realizing that I hadn't felt this happy since prior to being a PT. I don't think I had a lightbulb moment of "maybe I shouldn't go back to PT" or anything like that; it was more of a steady realization that since the day I decided to pursue PT as a profession, I had had my doubts about whether or not it was the right path for me.
Having the bandwidth to finally process these thoughts with more regularity and less impedance from the daily routine as a staff PT was what ultimately drove me to go all in on pivoting to another career.
What are you doing these days?
I currently work on a Customer Experience team as a Customer Researcher for a medtech startup called Eko. Eko develops and builds digital stethoscopes, but arguably more importantly, we augment these unique pieces of hardware with AI algorithms for early detection of otherwise-undiagnosed heart murmurs and other cardiac pathology.
Are you still treating patients, or are you solely non-clinical?
I'm 100% non-clinical at this point.
How long have you been in your current role?
About two months. Prior to this, I'd been working on the same CX team as a support associate for just over a year.
Did you get any special certifications or training along the way to help you get into your current role?
Big surprise here! I scoured The Non-Clinical PT webpage looking for anything that could help me figure out what opportunities were even out there for clinicians like me. In doing so, I was prompted to explore enrolling in some Coursera & Udemy courses, most of which ended up being related to UX/UI or product design.
I was shocked that during my soon-to-come non-clinical interviews, these courses were almost always brought up by the hiring manager, so I can't stress enough how important this step is for anyone with a purely clinical resume.
How did you find your job? Did you apply or find it through a connection?
I found my current position posted on AngelList. If you haven't heard of this website, open a new tab right now and take a look. ENDLESS opportunity for those of us looking to go non-clinical.
Did you do anything special to your resume and cover letter to land the job?
Yes, definitely. Most clinician's resumes are full of amazing clinical highlights that make loads of sense to hiring managers in the rehab world.
The bad news is that this stuff is cryptic to non-clinical managers.
The good news is that as PTs/OTs, we inherently have so many valuable soft skills that transfer well into non-clinical roles. The only difference is that it's stuff we'd never think to write on a resume because it would appear as unnecessary in a world driven by metrics and objective patient outcomes.
My advice here would be to think about each entry that's on your current resume, and reword what the entry is stating so that it highlights something more relevant to the position you're applying for. Use the hard skills you've listed to recraft the resume so that they highlight your relevant soft skills.
Example: "Verbal and written advocacy on behalf of patients struggling with their insurance carrier ultimately leading to customer success."
What was the interview like for the role?
I applied to a number of positions I was interested in, and ended up interviewing at a number of companies. All of these were via Zoom, including my three Eko interviews, thanks to COVID.
The first was with the Director of CX, the second was with two CX Specialists, and the third was with the Chief Strategy Officer (who's also a co-founder of the company). The interviews were for the most part pretty relaxed, but everyone I interviewed with definitely wanted to know why I thought I'd excel in a CX role, so being ready to answer those types of questions regardless of the spot you're interviewing for is imperative.
I'd recommend really researching the role and gathering your thoughts prior to the interview so you don't end up panicking and defaulting to talking about something too clinical.
I also want to make it clear that applying for non-clinical positions can be very different than applying for a role in a clinic. Many of us landed our first position in PT/OT/SLP after completing a clinical rotation at a given clinic, which as we know is basically a weeks-long interview. Others interviewed one or two places and landed a spot with ease just by having the appropriate credentials.
I applied to about 30 positions and had a total of nine interviews before landing my first non-clinical role, so if you don't hear back from a company, just keep searching and putting your resume out there–it'll happen.
What are some of the things you did to stand out, take initiative, and advance in your career?
I've been fortunate enough to receive two promotions in the one and a half years since starting at Eko, and most recently have been working in a customer research capacity. I'd say the biggest thing that facilitated this was just doing anything I could to make my direct manager's life easier.
If possible, take time on your own to figure out what their pain points might be and then implement some subtle solutions. Use all the resources you have available before escalating an issue to someone else.
Basically stuff we all already do as clinicians and don't think twice about. Also, don't be afraid to ask for more work, different work, or more money depending on the circumstances.
How have people reacted to you leaving patient care?
Most of the PTs I've told immediately want to sit down and know everything about how I made the switch. There are so many clinicians out there who are either considering going non-clinical or have already done so…
It's a big tent–don't let people tell you otherwise.
What's a typical day or week in the life like for a CX Research Associate?
My typical day consists of logging in around 8am, catching up on any emails & messages from the previous day, then I get to work on whichever project(s) I'm currently involved in. My initial role as a support associate was pretty diverse and I'd be involved in a ton of different initiatives across the company ranging from customer/enterprise support, fulfillment/logistics resolutions, marketing, user experience research, trend tracking, to data analytics. I would spend about half of my workday supporting customers directly and the other half working on various other internal projects. 
These days I'm in a more specialized role. The sub-team I work on now is also brand new, so myself and a direct manager make up the entire Voice of the Customer pillar of Eko's CX team, which means we're especially building our workflow and KPIs from the ground up (which is really challenging and fun). I spend most of my time looking at different data sets and pulling out trends, which we then digest and present to the rest of the company in order to make informed decisions about our customer base/sales/new products, etc.
I sign off by mid-afternoon and have plenty of time left in the day to go straight from my house to any errands or appointments I have scheduled, or more frequently, load up my bike and head for the trails. No last-minute new evals popping up to dampen the evening. The week absolutely flies by and before I know it I'm signing off for the weekend. I also get to spend the entire week with my dogs, which is great because they're needy!
What are some of the rewards of your role? What are the biggest challenges?
As far as rewards go, there's always a new way to contribute to my team and company as a whole. The startup world is known for ever-changing roles & responsibilities, which keeps things interesting. I also feel like the personal recognition for a job well done is so much more than in the clinic. Difficult patients come in, they get better, they discharge; rarely do we as PT/OT/SLPs get the appreciation deserved throughout or after the process. It's totally different in my current role, which makes wanting to put everything I can into my work pretty effortless.
One small challenge is that coordinating Zoom meetings across numerous time zones can be a bit tricky. Additionally, I'd say that the startup world can be a bit more abstract in terms of role responsibilities, so just be ready to get creative.
How did your clinical background prepare you for being a CX Research Associate?
Meticulous attention to detail with delicate, post-operative repairs ==> Detailed trend tracking and objective analysis of what's being observed with customers.
Being able to quickly learn new EHR systems (especially as a traveling PT) ==> Learning tons of new CX / eComm software during onboarding.
Being intentional about explaining a drill or educating a patient ==> Delivering research insights in an impactful, concise manner.
Improving patient outcomes by building solid relationships with them ==> Delivering a great customer experience whether it be before, during, or after a purchase, or even during a customer (clinician) interview.
…The list goes on!
Roughly speaking, how are the hours and pay compared to patient care?
I used to be exhausted after a long week in the clinic and would really need to decompress just so I could get charged up to do it all again the following Monday (I'm getting anxious just writing about this).
In my current role, the week flies by and I'm overall a much more relaxed person at the end of it. When I started with Eko over a year ago, my initial salary was lower than what I had been making, especially as a traveling PT.
However, things move much more quickly in the private sector / startup environment and I've been promoted twice, so I'm back to making roughly the same amount as I had been as a full-time PT.
What type of person do you think would do well as a CX Research Associate?
If you're self-sufficient and self-motivated, as many clinicians are, you're already set up to succeed in a remote CX position.
Other helpful traits are:
Being okay with saying goodbye to in-person office culture
Having the will to take on new responsibilities on a regular basis
Genuine empathy for customers
Being detail- and process-oriented
A natural tendency toward trend tracking & reporting
Having excellent communication skills with other team members who may be in a very different role at the same company
Does Eko hire PT, OT, or SLP professionals into non-clinical roles?
We recently had our first company-wide on-site in Oakland, CA and I actually met someone on Eko's Clinical Team who is a former OT, so that makes at least two of us so far!
Did you read any books, take any courses, or do anything special overall to get you where you are today?
Yes! I took the courses listed below. At every interview I had, the hiring managers brought these up after seeing them on my resume and they were really interested in why I chose certain courses, as well as how I thought they'd be of benefit to me in the role I was interviewing for.
I'm currently completing the "Foundations of UX Design" Google Certificate and really enjoying it. I'm also reading a handful of UX Design and UX Research books since this is where I'm hoping my non-clinical path eventually leads.
What is a typical career path for someone in your role?
CX at a startup can be a great gateway to other roles, both within the team or outside of it.
Depending on your personal interests, skills, aspirations, and certifications, you could either stay in a CX role for years or move to various other teams within months. I can only speak for the CX team at Eko, which has two main pathways: Management, and Individual Contributor (IC).
The management route speaks for itself, whereas an IC can land in a number of different roles including Product Proficiency, Customer Excellence, Data Analysis, Customer Research, or Project Management.
What is next for you? What are your high-level career aspirations?
I'd really like to keep learning about UX/UI, particularly UX design. UX is so integral to everything we do in both the physical and virtual worlds. I see myself pursuing a role as a designer, likely somewhere in the medtech or renewable energies space.
What career advice would you give yourself that you wish you had during school?
Technically, I would've needed to hear this before starting PT school, but the principle still applies: just because it seems like everyone else is going straight from high school into undergrad and then straight into a graduate program doesn't mean it's the best path.
My wife has helped me realize this by having a super non-traditional route of her own in becoming a physician at 37 years old.
What would you teach to today's graduate students in your profession, if you had the opportunity?
Regarding student loans, don't get all of your financial advice from your institution's finance department. It's no secret that graduate school (and PT school more specifically) is about as bad as it gets in terms of the debt-to-income ratio incurred upon graduating.
Imagining a $60-75k starting salary sounds pretty great when you're fresh out of undergrad and hungry for any income, but I would implore students to put a pen to paper and go through the mundane exercise of seeing exactly how long it will take to actually pay off their loans at 7-8% interest.
Finishing school is a genuinely massive accomplishment, but the challenges only begin there financially.
---
Want a fulfilling, non-clinical career of your own, but don't know where to begin?