This week's spotlight is on Jessica Merino, a physical therapist and Non-Clinical 101 graduate who is now Performance Improvement Coordinator at Catholic Health Home Care!
---
This post may contain affiliate links or codes. This won't increase your cost, but it helps keep TNCPT alive, and free of annoying ads! Thank you for your support. 🙂
What is your full name, title, and company name for your current, primary role?
Jessica Merino, PT, DPT — Performance Improvement Coordinator at Catholic Health Home Care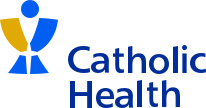 What additional roles do you currently have?
I'm an intake specialist at Sword Health. I am also a per diem PT at two hospitals, two weekend days per month.
Where are you located?
Long Island, New York.
Where did you go to PT school, and what year did you graduate?
I graduated from the University of Scranton DPT program in 2017.
Please refrain from contacting our spotlight participants on social media. There are thousands of readers just like you out there. 🙂 Please ask your questions in the comments on this blog post.
If you're a Non-Clinical 101 student, you can network with many of our spotlight participants in the alumni groups!
What did you do when you first finished school, and for how long?
When I finished PT school, I was offered my first job at an acute care hospital. The day after I received my first full-time PT job offer, I learned I failed my PT boards. In New York, I was able to work under a temporary license while studying. I enrolled in a board prep class and continued struggling to pass my boards, so I switched to a part-time PT role at another hospital.
I found a study partner and, after a total of three failed attempts, I finally passed my PT boards on the fourth try—one year after I first took the exam. It was a very trying time, but I am thankful I was supported by my family and friends through my struggles.
In what setting(s) did you work, and what types of patients did you treat?
In the hospital setting, I worked in acute care, acute rehab, and the NICU.
I really wanted to pursue my passion for pediatrics, so I transitioned to school-based PT…four months before the COVID-19 shutdown. We switched completely to telehealth for the remainder of the school year and the summer of 2020.
Unfortunately, due to low enrollment, I was let go, as I was the last hire. I went into home health pediatrics, where I provided more long-term PT and telehealth services to patients and families for almost three years.
What did you enjoy about your early roles? What didn't you enjoy?
I truly felt I was impacting those I worked with.
I loved learning from others, hearing people's stories, and watching those kiddos grow and reach their goals. It was really hard leaving my home health pediatric job because of the kids and families. Some I've been with for one to two years and have really become family.
One of the things I didn't enjoy was the lack of career ladders in a clinical setting. I also disliked the insurance pushback dictating patient care.
What else have you done since then, prior to your current role?
I continue to work part time as an intake specialist at Sword Health. This was my first non-clinical job, working remotely at a startup. I have learned so much and have a great manager that encourages my growth!
I also volunteered at an animal rescue. I started out as an adoption counselor, then grew within the rescue as a home visit volunteer, adoption day volunteer, trainer for new volunteers, and social media content creator!
When and why did you decide to do something non-clinical?
Last year, I really started to reflect on what I wanted my next career steps to be. I felt a calling that I was meant to have impact on a more global aspect of healthcare. I started my non-clinical journey when I enrolled in Non-Clinical 101 in November 2022.
What are you doing these days?
I work as a performance improvement coordinator in the home health division of a hospital system. Essentially, I work in quality management. I am new in my role, so I am still learning what my tasks will be.
Currently, I am working on examining reports for the previous month to see which patients were declined based on the OASIS answers.
I like to think I am putting on my detective hat. I analyze the OASIS functional questions and have to try to figure out what the clinician saw at the start of care, at resumption, and at discharge—and see if it adds up to the answers selected. Then, I reach out to clinicians for further clarification and educate them if needed.
I am also in charge of running a few other audits and will be working on a fall prevention program, too!
I have a wonderful team, manager, and director, who have been so welcoming to me. I am the only therapist on a team of great nurses. I feel super supported in my new role and really thankful all the twists and turns brought me here!
Are you still treating patients, or are you solely non-clinical?
My full-time job is solely non-clinical. I have chosen to remain a per diem PT twice a month at two different hospitals to keep my clinical skills at this time!
What percentage of your time is spent clinically vs. non-clinically?
My full-time job is 100% non-clinical.
How long have you been in your current performance improvement coordinator role?
I have been there two months!
What do you wish you would've known before going into this role?
I am grateful that all my different clinical and non-clinical experiences have brought me here.
I did not know much about home care in the adult population. However, my manager wanted me to shadow clinicians (RN, PT, OT, MSW) during my orientation to get a feel of what it's like in the field. That experience gave me a strong introduction and foundation to understand how this agency works.
Did you get any special certifications or training along the way to help you get into your current role?
Non-Clinical 101 — I attribute my success to this course!
Before taking the course, I was blindly applying to jobs—not knowing what I wanted or how to tailor my resume. Non-Clinical 101 made me self-reflect, learn about myself, and take the time to understand the different roles I could pivot into.
How did you find your job? Did you apply or find it through a connection?
Since I wasn't able to find anything non-clinical and non-profit, I was looking into other agencies for home health pediatrics.
I signed up for a virtual PT hiring event and, while awaiting that interview with the agency, I looked up all their job postings. I found the performance improvement (PI) coordinator position listed under Nursing Leadership, yet it said the position was open for RN or PT. I applied and mentioned it to the recruiter at the virtual PT event. She connected me with the recruiter hiring for the PI job!
What was the interview like for the performance improvement coordinator role?
There were two rounds of interviews for this role. Prior to the interviews, I researched the position and learned more about OASIS. I've seen it in documentation but never had first-hand experience filling it out.
During the interviews, I was asked about my clinical and non-clinical experiences:
I shared that as I work as a per diem PT in acute care on the weekends.
I spoke about how I read through all the documentation to understand what is going on with each patient, and that documentation is key to painting the picture for the next clinician to provide optimal patient care.
I shared my supervisory tasks, such as mentoring, even though I didn't hold a leadership role.
I also asked if there were any reservations in offering me this job, as it usually is a nursing position.
I felt such good energy in both interviews, and that led me to want the job even more!
How have people reacted to you leaving patient care?
A mixed bag of reactions! I got a lot of questions on why I was leaving patient care, if I was sure I wanted to do this, and just confusion by others. Some were super supportive about leaving patient care and excited for my next chapter, even though they were confused, too.
It was tough for others to grasp that I went to school for seven years to be a PT, and now I want to do something else. It was tough for me to grasp as well! Yet I am using all that I learned as a clinician for my new job!
I was confident and excited about my decision and new growth opportunity. That confidence translated to others being slightly more understanding about me leaving patient care.
What's a typical day or week in the life like for you as a performance improvement coordinator?
I am still learning my role. Right now, I am working on audits for the OASIS answers, oxygen, and will be working on a therapy audit soon. I am also working on educational pieces for our monthly newsletter to break down the OASIS answers in an easier way. I will start working on utilization reviews and a fall prevention program as well.
What are some of the rewards of your role? What are the biggest challenges?
One challenge is utilizing a different side of my brain when running reports and performing data analysis.
It feels so rewarding that things are starting to click for me. I am starting to understand how the documentation system and the auditing process work.
How did your clinical background prepare you for this role? Which skills transferred?
As therapists, we naturally collaborate and strive for interdisciplinary care. That is something that is super transferrable as a team player and patient advocate.
My understanding of clear, proper documentation and functional skills has also directly transferred to this role.
Working with all different personalities and understanding that everyone has different learning styles is what we do everyday as clinicians. That educational component translates as well.
Roughly speaking, how are the hours and pay compared to patient care?
I work 8 am – 4 pm, Monday through Friday. No holidays or weekends at my full-time job. I make more than I did as a full-time PT at my previous job.
What type of person do you think would do well in your performance improvement coordinator role?
I think someone who comes from a diverse clinical background would succeed in this role.
I thought my "job hopping" would be seen as a negative, but I truly feel that each experience has helped shape me into the clinician I am today.
I didn't have adult home care experience; however, my acute care experience did help me in the sense that the patients who discharged from the hospital often became home care patients.
There are lots of reports, data and formulas in my current role, so someone who is good with computers and Excel is a plus!
Also, I would say a forward thinker. Just because it has been always done a certain way doesn't mean it needs to be done like that going forward.
Do you work remotely or onsite?
The job was listed as on site, but during the interview, I learned that my role is hybrid! I live very close to the onsite location, so it's a win-win!
Does your organization hire PT, OT, or SLP professionals into non-clinical roles? If so, what type of roles?
There is another PT in education. I am the first PT in quality management in this agency!
Did you read any books, take any courses, or do anything special overall to get you where you are today?
Non-Clinical 101 is the biggest course I took to get where I am today.
Once I was offered the job, I watched the MedBridge series on the OASIS to understand more about it before getting started!
What is a typical career path for someone in your performance improvement coordinator role?
I am not sure! I am the first PT in this role of PI coordinator. I am very happy where I am now, but I guess the next chapter has yet to be written. Stay tuned!
What is next for you? What are your high-level career aspirations?
I am excited to be in this new role, so I want to learn as much as I can about quality management and performance improvement. I will be taking the OASIS answers course in NYC later this month to understand more about the OASIS.
My first role in healthcare quality is so intriguing that I can see myself staying in this career path for the time being.
What would you recommend to someone who is considering going into a role like yours? Do you have any special words of wisdom for the readers?
Take time to reflect on what you want. When applying to jobs, think to yourself, "Is this something I can see myself doing?" Research the company, and connect with others in the role or within the system.
I also recommend going into the interview process with a positive outlook. Positive outlook doesn't have to mean overly bubbly or not true to you. If you want to go into a non-clinical position because you're so done and burnt out, the company may feel that energy you are giving off.
Is it okay to feel frustrated and burnt out? Totally! However, going into an interview saying you're striving to make a positive change in healthcare due to what you've directly seen versus just being done with patient care—those will give off two different energies. Would you want to be on a team with the energy you're giving off?
What career advice would you give yourself that you wish you had during school?
I would tell myself to take more classes outside my undergrad major. I did take one business class and one health admin class. However, reflecting back, I wish I took more. I'd tell myself to stay in the language classes as well.
What would you teach to today's graduate students in your profession, if you had the opportunity?
It's okay to fail. It's okay to change jobs and switch settings. It's okay to say you don't know things.
Be open to being uncomfortable and growing. Be open to new experiences outside of work or the normal path you think you'd take.
Build your own toolbox!
Be YOU!
Do you have any special advice for others who want to follow in your footsteps?
Self-reflect, challenge yourself in personal and professional growth, and connect with others! Think of how you've learned from all your clinical experiences (even as a student) and how you would strive to make the healthcare system better for the future!