Today's non-clinical spotlight focuses on Melissa Klaeb, PT, DPT, who went from physical therapist to clinical consultant at Leaf Healthcare.
---
This post may contain affiliate links or codes. This won't increase your cost, but it helps keep TNCPT alive, and free of annoying ads! Thank you for your support. 🙂
What is your full name and current title?
Melissa Klaeb, PT, DPT – Clinical Consultant for Leaf Healthcare
Where did you go to school and when did you graduate?
Cal State Long Beach 2016 (Go Beach!)
During school, did you feel a specific pull toward a particular career path? Why do you think that was?
In the early days, I thought my world would mostly be sports and ortho. I headed toward PT through a love of athletics and coaching, and thought it would be a perfect match. I did entertain fascinations with neuro the more I learned in school, but ended up choosing clinical rotations based mostly in outpatient ortho.
While I enjoyed certain aspects of these settings, I had a nagging feeling pretty early on that I might not be as happy and fulfilled in the clinic as I originally thought, but I had no idea what other options existed.
What did you do when you finished school, and for how long?
I applied for a research-based contract position through the VA on a whim, and happily began right after graduation.
I had already been looking to find a non-traditional role and as luck would have it, this one landed right in my inbox.
I had the opportunity to work with veterans with SCI, training them in robotic exoskeletons. It was a blast! I was also able to learn the ins and outs of clinical research through the national study I was hired under. I was in that role for about a year and a half.
At what point did you move on from that role, and why?
The role was always a limited contract position, and as the project began to slow down, I started to look at what else was out there.
Honestly, I was a bit nervous. My first job out of school was very clinically limited, and I wasn't sure what next step it was preparing me for.
My next move felt like a critical decision—do I look to get some clinical experience under my belt while still a newish grad? Or do I separate myself even further from the traditional path?
How did you first hear about Leaf Healthcare?

When I was preparing to make my next move, I spent a decent amount of time on LinkedIn. I scoured (read: stalked) contacts, and contacts of contacts, to try and find other PTs that had gone on to find other non-clinical roles. I started to use the job search feature on LinkedIn and happened across a posting for a Clinical Consultant for Leaf Healthcare.
What did the job description look like? Was it open to PTs?
The job description was filled with all of the things I'd been hoping to find. Responsibilities included:
Providing clinical education and ongoing support to customers
Contributing to development and improvements of training materials and programs
Hosting customer data reviews, and more
It seemed like the perfect opportunity to use my clinical knowledge in an industry setting.
After doing further research of the company online, I became even more excited about the opportunity, although I tempered my excitement, as the position was asking for a nursing background.
Why did you decide to apply for the job, even though you weren't an RN?
Awhile ago, I saw a TED talk that quoted an HP report which found men will apply to a job if they meet just 60% of the qualifications, but women will apply only if they meet 100% of them!
I've since read many interpretations and postulations as to why this difference exists, but from the moment I learned of it, I've been applying to many more positions.
With this role in particular, I felt I met all of the other qualifications, and I could make a case that my experience and knowledge as a PT would serve just as well in the role as an RN's would.
Why do you think they gave you the interview? Did you do anything special with your resume/cover letter to get noticed?
I know for certain the answer to this one, because they told me. The application was 'Easy Apply' on LinkedIn, which meant that just a resume would be sent to the job poster.
In order to explain why a PT was applying to this position, I felt that a cover letter was necessary, but there wasn't an option to add one. So I tracked down the email of the job poster and sent a quick email with my cover letter attached.
I was elated when I got a call the next day—my cover letter was mentioned as the reason they decided to give me a shot!
Editor's note: I had something similar happen when using "Easy Apply" on LinkedIn. Always find out the point person, and send a cover letter as a follow up (if you really want the job)!
What was the interview process for Leaf Healthcare like?
The first interview was a 30 min phone call with the job poster (who would later become my manager). I had another phone interview with another clinical consultant at the company, and then an in-person interview with the two of them, plus the sales manager I would be working with if I were to land the role.
They asked the usual interview questions, and others such as "Why do you want to work in a non-traditional role for a PT?"
I was also asked beforehand to prepare a 15 minute presentation on a topic of my choosing with some powerpoint slides. This role is heavy on teaching, so naturally, they wanted to see how I'd do presenting to a group.
After this interview, they let me know I was invited for a final interview up in northern California at their headquarters. They flew me up for the day and I had several sit downs with the CEO, COO and another VP. This might sound like a lot, but being a fairly small company, they wanted to make sure that everyone was on the same page for hiring certain positions.
Every interview made me want the position even more. I could tell this company was huge on creating a positive culture—everyone I met was enthusiastic, kind, and totally committed to their mission.
When did you start the role?
I began the first week of December, 2017.
What are your roles and responsibilities?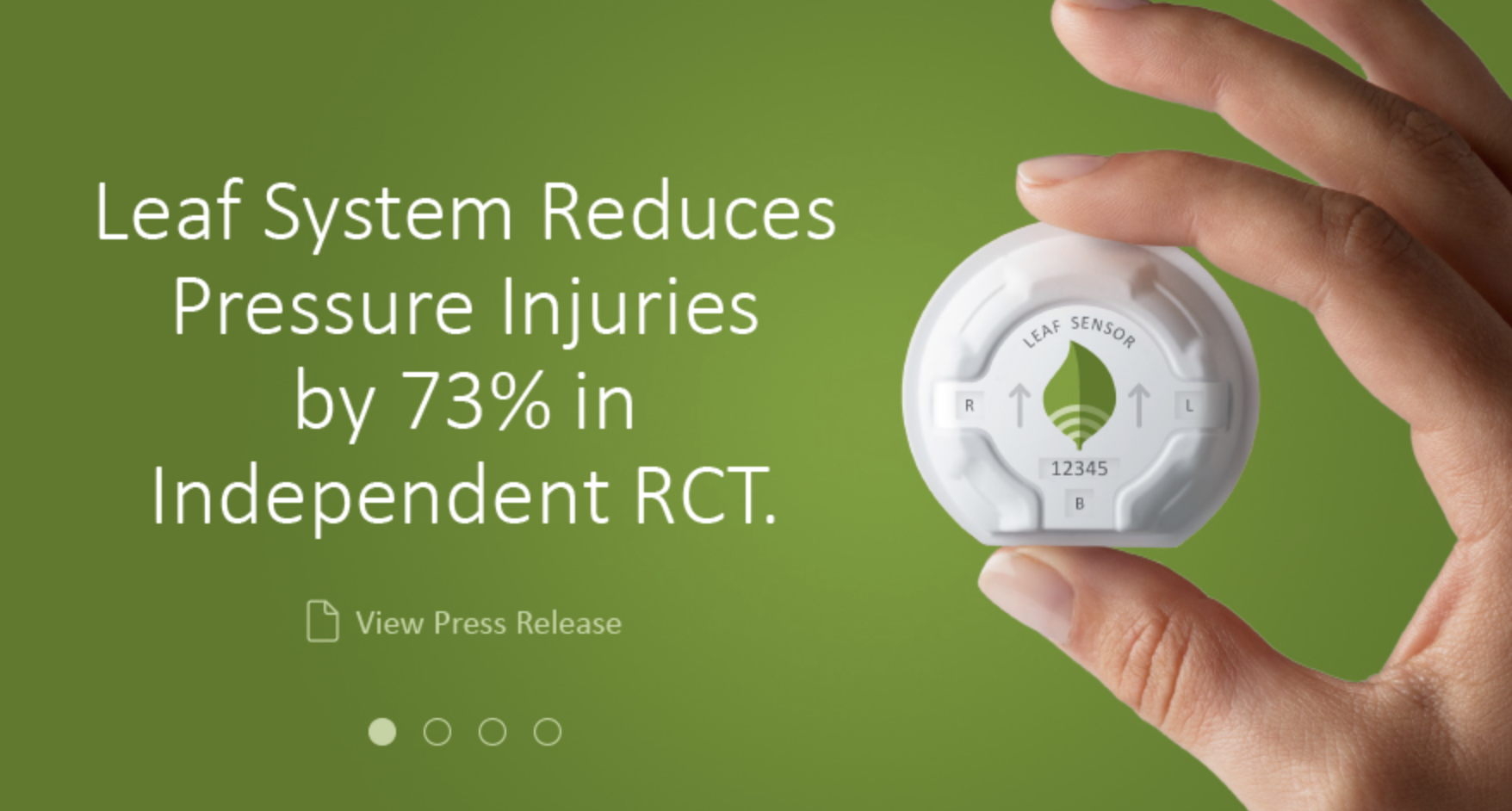 My roles and responsibilities are pretty varied, which I really enjoy, but basically boil down to helping our customers succeed with implementation of our product.
When a hospital is interested in bringing our product in, I begin to join in meetings with the regional sales manager, and those at the hospital leading the implementation. I work with the clinical educators and nurse managers at the facility to plan our education of the staff and how we will roll out the implementation.
When the staff has been trained and everyone is ready, its time for go-live, and I'm there to provide support as needed. Down the road, I help with ongoing support, and hold periodic data reviews for the management team to discuss outcomes.
I also work with our clinical team to stay up-to-date on all of the latest research surrounding pressure injuries and anything related to our product.
Our company is big on providing evidence-based resources to our customers. My first role in research ended up preparing me well for this part.
What is a day or week in the life like for you?
Extremely varied! I travel anywhere from 50-80% of my time, sometimes just driving around southern California (my main territory), but often I fly to northern California or even across the country, depending on our needs. If I'm not traveling to one of our hospitals, or a conference, I'm working from home, catching up with customers and working on various projects.
What are the pros and cons of the role?
Pros and cons can be different for different folks, but for me, I really enjoy the variety of the role. I've had many jobs where its 9-5 in the office and I was ready to see what a traveling job was all about.
I enjoy being able to work from home, but I also enjoy the balance some traveling brings into the mix. A huge pro for me has been the experience that comes with this role.
I'm learning to things like:
Conduct high-level meetings
Manage projects
Work closely with so many different specialities within my company, including sales, engineering, IT, marketing, regulatory, and manufacturing
I've learned so much already in my first five months.
As far as cons go, I honestly don't have many. Of course there are less desirable parts to any job, and occasionally you have to deal with tough situations and challenges. The schedule can be unpredictable sometimes, and that would be tough for someone needing a bit more structure.
What type of person would thrive in the role, and why?
A people person! Someone who can form relationships and build rapport fairly quickly.
This role is heavy on building connections and partnerships – the product and service we provide requires an on-going relationship and communication, so trust is key.
Also, a curious person. Someone with a desire to soak up knowledge and information would do well—I'm always learning from our customers, and what works in one instance may not always work in another.
What type of person would not do well in this role, and why?
Someone who would rather have minimal interactions with other people in their work would not do too well in this role.
Also, if you're easily rattled or lacking patience, I think it would be tough to be successful in a role with lots of customer interactions.
What types of growth opportunities are there after working in this type of role?
I want to say endless opportunities! Working with a smaller company is enabling me to wear many hats and gain tons of marketable skills. I'm also getting to see which parts of the role I enjoy most, as I think about the future and the career path I'd like to build.
I've always enjoyed communication—my undergrad major—and this role has brought me back into that path a bit.
How is the pay, compared to clinical care?
The pay is competitive – I enjoyed a nice boost from my new grad PT salary.
Did you need any special experience or education to land the role, or make you stand out?
I didn't need any specific training, but my clinical experience definitely helped. I think candidates with more inpatient experience, especially ICU, would be a huge asset in this role, but a lot of the training happens on the job.
My PT program had a really thorough wound-care course. I found that background knowledge really helpful as I was preparing for this job.
Knowledge of early-mobility in critical care environments is really helpful as well, including the dangers of immobility.
---
[Editor's note: This course would prepare you well for a similar role: Wound Care: Dressing, Positioning, Pressure Relief, and Risk Reduction. If you don't have a MedBridge subscription, use code TNCPT to receive 40% off your plan–you'll get unlimited access to CEU courses!]
---
Do you recommend any books or articles that have helped get you where you are now?
Yes! I am obsessed with this article about communication and being heard. I also highly recommend the books "Grit" by Angela Duckworth, and "Messy" by Tim Harford.
Do you have any special advice or recommendations for someone who is considering a role like this?
Take any opportunity to talk to someone in a role close to what you're going for and ask questions. And don't be afraid to go for it!
Finding your dream job is a lot like dating – you have to keep putting yourself out there. There will be rejections and some heartache to be sure. But it's a numbers game. And the right one is out there somewhere!
---
Thanks for your insight, Melissa!