This week's non-clinical spotlight features Courtney Smith, a dual OT-PT who switched gears to become an email marketing copywriter. I have worked with her personally, and she is FANTASTIC, and it's my honor to feature her!
---
This post may contain affiliate links or codes. This won't increase your cost, but it helps keep TNCPT alive, and free of annoying ads! Thank you for your support. 🙂
What is your full name and title at your current job?
Courtney Smith, OTR/L, DPT
I own a company called The Office On Call, LLC where I provide copywriting services to clinical and non-clinical therapists.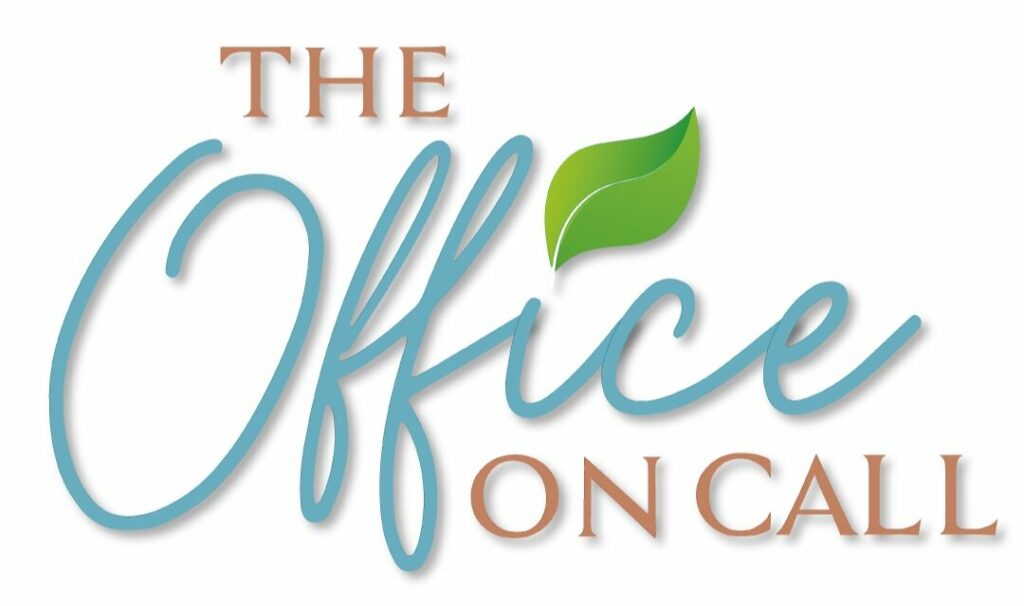 Where are you located?
I'm currently on contract in Meridian, MS, which happens to be my hometown. I was born and raised here, and I have a lot of family in the area, including my parents.
Where did you go to school, and what year did you graduate?
I participated in the Dual program at the University of St Augustine in St Augustine, FL, where I obtained my Master of Occupational Therapy in 2013 and Doctor of Physical Therapy in 2015.
What did you do when you first finished school?
After getting my OT license, I worked PRN positions in the home health and SNF while finishing my DPT. When I passed my PT boards, I took an outpatient orthopedics position where I worked for 2 years as an OT and PT.
I was fortunate enough to work under one of our prestigious professors in his private practice and gain invaluable knowledge & mentorship along the way.
What did you do after that, and for how long?
I then embarked on travel therapy with my husband, who is also a PT. During this tenure, I toggled between PT and OT, working in both home health and outpatient settings. This was the highlight of my clinical career because I was able to explore a large portion of the country.
Being from the south, I hadn't traveled out west much, so it was nice to take contracts in New Mexico, Colorado, Oregon, California, and on the island of Oahu, Hawai'i.
When did you get the urge to do something outside clinical care?
Travel therapy spoiled with respect to being able to change scenery and settings as often as I'd like. I was also fortunate to be able to take off as much time between contracts as I wanted.
This fueled my desire to work on my own terms and forge a permanently mobile lifestyle. I also began to feel the effects of burnout around my 3rd or 4th year as a clinician, realizing that options for upward mobility were slim unless pursuing a private practice of my own.
After 8 months in Hawai'i, I began searching for an online career with low startup costs and stumbled upon the world of virtual assistance (VA).
What are you doing these days?
While performing some general admin tasks as a VA, I decided to sharpen my hobby of writing into becoming a copywriter for PTs and OTs. In this way, I am able to meet my goal of online entrepreneurship while simultaneously contributing to the industry.
As an email marketing copywriter, I aim to help PT and OT practice owners and course creators sell their services and products directly to the client, thereby decreasing the reliance on physician referrals and permission from insurance conglomerates.
Are you still treating patients, or are you solely working as a marketing copywriter?
As of December 2020, I am 100% non-clinical as a copywriter in my business, The Office On Call, LLC. However, I do still enjoy seeing patients, so I'm not writing off the occasional PRN position.
How long have you been working as a marketing copywriter?
The Office On Call, LLC was founded in March of 2020 with general VA offerings. I rebranded myself as an email marketing copywriter in October 2020.
How did you find your first client?
When I was ready to launch, I told anyone and everyone that I knew about my new venture. Thus, my first client was a referral from a friend of a friend who was in need of the exact services that I was providing. My initial, subsequent clients came from networking on social media.
Did you need a resume and cover letter to land clients?
In the VA and copywriting worlds, clients typically prefer to see a portfolio or some evidence of your quality of work, as well as testimonials/references.
Did you get any special certifications or training along the way to help you get into marketing copywriting?
While not absolutely necessary, there are tons of great writing courses and certifications out there. My preferred method of learning is through books, and I hang on to every word that Donald Miller, of the StoryBrand marketing company, speaks. I have also completed certification programs through the Hubspot Academy.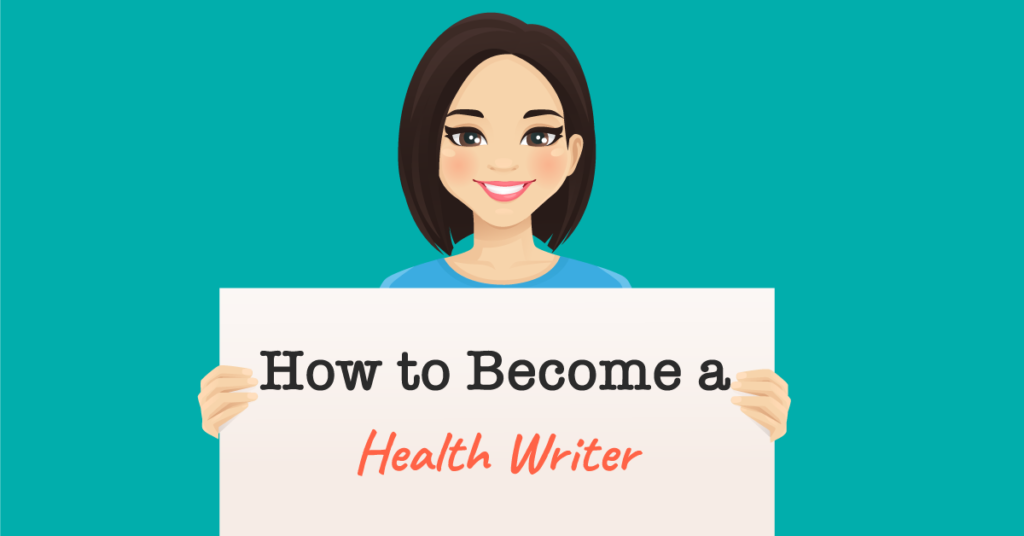 Where did you get the idea for your business?
During my search for an alternative career, I knew that I wanted to utilize my passion for writing, so copywriting was an easy choice. Niching down to email marketing spoke to me because of the potential for me to maintain my connection and relationship with therapists, and help the direct access market thrive.
What is your business, and what types of products or services do you offer?
At The Office On Call, LLC I am an email marketing copywriter, where I write copy and set up email funnels for welcome, sales, and nurture sequences. The goal of my custom packages is to use emails to form and maintain a relationship with the client's audience, and ultimately, help sell their courses and services directly to the consumer.
Here is some more information about my offerings.
How have people reacted to you leaving patient care?
For the most part, therapists have been extremely supportive, with most expressing their understanding of my pursuit out of the clinical world. My parents initially were resistant, not understanding why I would abandon a career which I'd put so much time and hard work into, but they've since some around.
What's a typical day or week in the life like for you? What types of tasks and responsibilities fill your time?
One of the great benefits of entrepreneurship is being able to make my own schedule. Mondays are my "admin days" and are reserved for working on my own business goals and tasks. Tuesdays, Wednesdays, and Thursdays are spent on client work, and Fridays are optional work days. On client work days, I spend about 4-5 hours on copy and funnels while the other 2-3 are focused on networking, social media, emails, and calls.
What are some of the challenges of your role? What are the rewards?
The biggest challenge is having accountability for self, since I run a one-woman show. The reward is being able to feel pride and responsibility for all of the success that I see in my business, and being able to see all of my goals and ideas through to fruition.
How do you think working as a therapist prepared you for this role? Which skills transferred?
When writing emails, I understand both the clinicians' and clients' perspectives; therefore, it is quite easy to relate to both parties and meet everyone's needs.
Roughly speaking, how are the hours and pay compared to patient care?
Rather than working hourly, I price my services in packages which are based on a predetermined hourly rate that I estimate based on the time requirement.
Quite frankly, there is no pay ceiling, as I am able to increase my rates as I see fit. This is typically determined by the degree of specialization, certifications, and client results that are obtained. A large benefit here is that the better and more efficient that I become at writing copy, the more I am able to charge for less time.
What type of person do you think would do well in your role?
Anyone who is a decent, conversational writer, and enjoys computer work, as it is a 100% online commitment. One would need to be able to discern a client's brand story and voice in order to ghost-write as if the content comes directly from the client. Obviously, one who has great spelling and grammar skills would have an easier time in this field, though it is not necessary to have an expansive vocabulary.
Do you work remotely or on-site?
Remotely
Did you read any books, take any courses, or do anything special overall to get you where you are today?
I'd recommend absorbing everything at hubspot.com/academy, Marketing Made Simple by Donald Miller, and Building a StoryBrand by Donald Miller. As is true for writing in any arena, practice makes better.
What is a typical career path for someone in your role?
Opportunities are endless whether a person would like to continue as an email marketing copywriter or expand to web pages, books, and other content. It just depends on the person's desires. Digital products and courses are also an option for offerings.
What is next for you? What do you want to do with your career long-term?
I LOVE writing, so I will continue to freelance as long as I possibly can, but hopefully I will also transition to providing digital guides that help therapists become better content writers themselves.
The Office On Call is already expanding to help mentor other VAs find their way in the healthcare industry, as well as developing a job board to vet and match VAs with healthcare entrepreneurs seeking help.
What would you recommend to someone who is considering going into a role like yours?
If your heart is calling you toward it, do it. You'll feel more regret more if you never tried, than you would if you "failed."
What would you like to change most in your profession, and why? How would you propose doing so?
I think I would most want for email marketing to be a more popular go-to tool for therapists to utilize for their client acquisition strategy. So, my goal at the moment is education and advocacy.
If you could give yourself one piece of career advice you wish you had during grad school, what would it be?
Begin thinking early about ways to utilize your career outside of the clinical realm.
If you could teach anything to today's graduate students in your profession, what would it be?
Marketing for private practices. Most of us graduate with instructions for becoming an awesome therapist as an employee, but not how to run or manage private practices.
Do you have any special advice for others who want to follow in your footsteps?
Reach out to me any time, I'm happy to help!
---
Can't decide what the heck to do? We cover writing, sales, marketing, clinical informatics, public health, research, utilization review, and SO MUCH MORE in Non-Clinical 101!