This week's spotlight is on Fei Jiang, a physical therapist who now works as Strategy Insights & Planning Consultant at ZS!
---
This post may contain affiliate links or codes. This won't increase your cost, but it helps keep TNCPT alive, and free of annoying ads! Thank you for your support. 🙂
What is your full name, title, and company name for your current, primary role?
Fei Jiang, Strategy Insights & Planning Consultant for ZS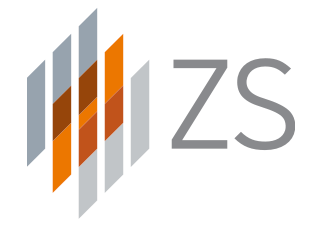 Where are you located?
Los Angeles, CA
Where did you go to PT school?
University of Southern California, 2014
Please refrain from contacting our spotlight participants on social media. There are thousands of readers just like you out there. 🙂 Please ask your questions in the comments on this blog post.
If you're a Non-Clinical 101 student, you can network with many of our spotlight participants in the alumni groups!
In what settings did you work, and what types of patients did you treat?
I worked primarily in outpatient ortho (sports, ortho, balance, TMJ), but I also worked in inpatient settings (ortho, oncology, med surg), canine PT, mobile PT (Luna), and cash pay PT.
What did you enjoy about your early roles? What didn't you enjoy?
I was thrilled to apply what I learned in PT school. It was nice to have consistency, and take ownership with my own patient load. As a new grad, there was still so much to learn, and I had a great time learning from more experienced PTs and con-ed courses.
I did not enjoy the exhausting days with lots of documentation and paperwork.
What else have you done since then, prior to your current role?
I completed an orthopedic residency and passed the OCS exam. After this, I realized I wanted to switch careers and completed an MBA program at UCLA.
When and why did you decide to do something non-clinical?
I initially decided that I wanted to do something non-clinical after realizing that there's very little growth in physical therapy.
After I met people who were pursuing their MBAs, that solidified it even further. I realized that their stories aligned with my desire to learn more, experience true career growth, and most importantly, make a bigger impact.
While working as a physical therapist was amazing (getting patients better is so rewarding!), all the money-driven decision-making was wearing on me. I also had a handsome amount of student loan debt with a scary interest rate and saw no end in sight to paying it off.
While public settings offered better debt relief, it was difficult to find a setting where I could see myself long-term. I worked for non-profit organizations, but they were often contractor opportunities without benefits. When I looked at the long-term reality, I knew I needed to transition out of practicing as a PT.
What are you doing these days?
I work as a business consultant.
Are you still treating patients, or are you solely non-clinical?
I am 99.9% non-clinical, but still see ad hoc patients (cash pay) that I have known for years. Of course, many friends and family members still call me up for physical therapy-related advice.
How long have you been in your current role?
Two years.
What do you wish you would've known before becoming a strategy insights and planning consultant?
That I can really succeed in it! Going into it, I was afraid that I wouldn't do well, since the work was so unfamiliar. It is also a competitive field, so I had a bit of imposter syndrome in the beginning. However, I realized there were a lot of transferable skills from physical therapy: problem solving, client management, communication skills, and more.
Additionally, I learned that I love learning and growing, which are perfect assets for my current role as a strategy insights and planning consultant.
Did you get any special certifications or training along the way to help you get into your current role?
The UCLA MBA program provided me the skills to become a consultant. I learned how to evaluate the market from a big picture perspective, connect relevant frameworks to solve problems, and lean into teammates in a collective effort to create things.
It also provided networking opportunities with consulting firms and peers. This gave me the opportunity to practice case interviews, which helped me land the job.
How did you find your job?
I found my job through on-campus recruiting events.
Did you do anything special to your resume and cover letter to land the job?
For consulting, casing preparations are very important to demonstrate clear analytical and presentation skills. I was part of a management consulting club where I learned all the tips and tricks to be successful at case interviews.
Getting the cover letter and resume right was also crucial to get noticed by companies initially.
---
Want to get your cover letter and resume just right, and so much more?
---
What was the interview like for the role?
For my role, I had a multi-step interview process.
A screening interview with HR to understand if I would be a good fit for the company.
A 30-minute structured case interview.
A three-step process including an unstructured case interview, a written case, and a behavioral interview by a partner.
How have people reacted to you leaving patient care?
The vast majority of people have been very supportive!
I've actually had a handful of colleagues, friends of colleagues, and other PTs find me on LinkedIn to chat about opportunities outside of clinical care.
What's a typical day or week in the life like for you? What types of tasks and responsibilities fill your time?
There is no typical day or week, as projects and clients change all the time. However, my current role is similar to a project manager. I work with a couple of clients with different needs, and I make sure they stay on track as they carry out tasks to reach the final objectives or goals of their project.
I also help create analytics, build insights, and make presentations to help clients make business decisions or use these materials to help their leadership team make important decisions.
My favorite thing is collaborating with my teammates to plan and develop new ideas to add value for our clients. I often work with a manager who I report to and an associate whom I manage to support our work.
Editor's note: If creating analytics sounds interesting to you, check out this other spotlight on Lauren Rosenthal, who is an account executive and data analyst for Maven Analytics!
What are some of the rewards and challenges of being in a strategy insights and planning consultant role?
Much like a physical therapist, a consultant experiences satisfaction when helping their clients solve problems. Personally, I enjoy coming up with frameworks or clear solutions to drive impact.
One of the biggest challenges is people management. At the end of the day, we have different clients with different expectations and hard jobs, so conflicts are to be expected. This is not a bad thing as it's another opportunity to problem solve.
How did your clinical background prepare you for this role? Which skills transferred?
The top three transferable skills from clinical work are: problem solving, client management, and communication skills.
You can really add value for your clients by being empathetic, understanding their true pain points, and partnering together to solve those pain points.
Many of my clients are in the healthcare space, so my understanding of the healthcare ecosystem is helpful to communicate the impact a decision might have.
Roughly speaking, how are the hours and pay compared to patient care?
Hours fluctuate and can range anywhere from 35 to 60 hours per week, but the average is about 50 hours a week. Luckily, I can usually work from home, and there's a good bit of flexibility. For example, I can easily block time for various errands (such as a dentist appointment) by working later hours.
Pay is more than double what I made as a PT, and there are a lot of opportunities to grow beyond where I'm at today.
What type of person do you think would do well as a strategy insights and planning consultant?
The type of person who will do well in this role is someone who is:
Eager to learn new things all the time
OK being challenged
Good at working in teams
Detail-oriented
Able to zoom out to higher-level concepts
In addition, being an empathetic leader will help you go very far. When you are able to encourage teammates to work well together and support you during tough projects, everyone is better off.
Do you work remotely or onsite?
I currently work hybrid, going into the office about two days a week. Occasionally, clients ask us to meet with them on their campus.
Does ZS hire PT, OT, or SLP professionals into non-clinical roles?
They do not specifically seek out candidates with clinical backgrounds. However, we do have many advanced degree hires from PhD and MBA programs.
Did you read any books, take any courses, or do anything special overall to get you where you are today?
Case in Point by Marc Patrick Cosentino is a good book to read if you want to learn about casing.
Rocketblocks is also an amazing resource to learn and practice casing with people from all over the world.
What is a typical career path for a strategy insights and planning consultant?
Consultants usually climb the ladder to become a partner of the company or transition into industry for leadership roles.
What would you recommend to someone who is considering going into a role like yours?
You should go for it! Trust that you have the skills.
The hardest part is to get over the initial mindset hurdle of change.
What would you teach to today's graduate students in your profession, if you had the opportunity?
I think business and finance are topics that many people going into healthcare (myself included) avoid. This lack of understanding may get people into a lot of student debt. Or, one becomes a fantastic clinician but cannot be bothered to market themselves and therefore not earn what they're truly worth.
Know your worth, and pay attention to the financial side of things so that you can set yourself up for success. After all, you can't help others well if you are not treating yourself well.
Do you have any special advice for others who want to follow in your footsteps?
Do what is right for you. Consulting is not for everyone, as it was a commitment (money and time) to get an MBA. Additionally, consulting is competitive and one would have to be okay going through the casing practice and the grind. However, if it excites you to keep solving problems and help clients on bigger scale, then absolutely go for it!