This week's spotlight features successful Non-Clinical 101 alum, Jennifer Gallant, PT, DPT, who became a UX Researcher for Bold Insight, and loves it!
---
This post may contain affiliate links or codes. This won't increase your cost, but it helps keep TNCPT alive, and free of annoying ads! Thank you for your support. 🙂
What is your full name, title, and company name for your current, primary role?
Jennifer Gallant, PT, DPT – UX Researcher for Bold Insight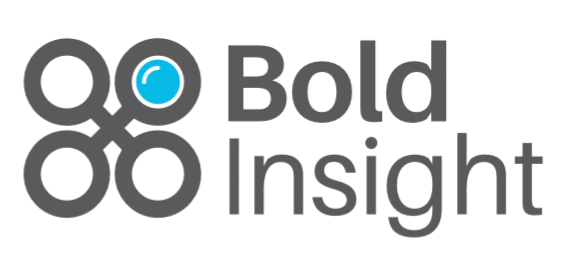 What additional roles do you currently have?
For now, I continue to maintain my physical therapy license so that I can practice at my discretion under my LLC or possibly even do PRN work.
Where are you located?
Charlotte, NC
Where did you go to PT school, and what year did you graduate?
I went to SUNY Stony Brook in New York, and graduated in 2011.
What did you do when you first finished school, and for how long?
Even while I was in PT school, I knew I wanted to focus on pediatrics so that's what my clinical rotations focused on. I worked in pediatrics for my first 4 years after graduating, spending most of my time in the school system, before switching to pediatric home care.
In what setting(s) did you work, and what types of patients did you treat?
I've worked in school based settings with children on the spectrum, CP, and other neurological disorders.
When I switched to geriatrics, I worked in acute care, home health, ILF, ALF, and SNF. The patients that I saw had largely vestibular issues although I treated ortho and neuro as well.
What did you enjoy about your early roles? What didn't you enjoy?
I truly loved working with the kiddos because I got to come up with fun treatment sessions.
What was a challenge in the home health setting was some of the parents and their expectations. When I switched over to geriatrics, it felt really good to have conversations with grown ups again, and my patients taught me so much about life–that's how I picked up gardening!
I loved the flexibility and pay that came with a home health position. The trade off there was all the paperwork. In general, I dealt with covert pressures of maintaining a caseload and that was very stressful.
What else have you done since then, prior to your current role?
When 2020 came rolling in with force, I got laid off from my home health job. It's honestly the best thing that could have happened to me.
I took some time off, and towards the end of the year, found a fully remote position as a supervisor. I had the pleasure of working with a solid team, not to mention the added benefit of working remotely for the first time in my life.
There were so many things I did with the team and contributed towards the team that would lend themselves to the next part of my journey: UX design/research.
When and why did you decide to do something non-clinical?
You know how Google gets all in your business telling you the last time you visited a website? During my time off in 2020 I did a search for a non-clinical position and found that I had actually been to The Non-Clinical PT site a few years prior!
I'd wrestled with the idea of doing something non-clinical since about 2017, but never seriously considered it until last year. There would be times when I'd go to a patient's home and see someone working from home and thought, "How do I get a job like that?"
I absolutely love treating, but the way our healthcare system is set up, the actual treating becomes such a small part of the job, which takes away a lot of the enjoyment. I was very interested in cash-based for a time, but that requires a lot of work and discipline too.
As a treating physical therapist, I didn't see a path for growth for myself, either. I could become a case manager or rehab director, and after watching those in that role around me, it was clear that that was not a direction I wanted to go in. Honestly, more power to those who do it!
What are you doing these days?
My focus is largely on soaking up as much as I can at my new company as I navigate various projects. I'm able to adeptly use my power skills from my career journey and apply them to company processes.
Since my job is that of a UX researcher, I do freelance as a UX designer to keep myself abreast on that side of things too.
Are you still treating patients, or are you solely non-clinical?
I don't treat patients regularly, and like I said before, I'm not sure I want to take that option off the table yet.
I once accidentally assaulted a woman in Walmart with a bag of tortilla chips (I jumped to get it off the top shelf and it hit her in the arm). As I was apologizing profusely as she laughed, her walker caught my eye. She, her son, and I made some small talk, and he mentioned that she fell frequently. I wondered if that had anything to do with the positioning of her walker, and with her permission I adjusted it. Those are the kinds of things that I won't ever be able to separate from who I am.
How long have you been in your current role?
I've been at my current position with Bold Insight since October of 2021.
Did you get any special certifications or training along the way to help you get into the UX researcher role?
During my break time last year, I made another great decision in purchasing the Non-Clinical 101 course. It helped streamline a lot of things in my transition, and the value was undeniable.
In addition to that, I attended a bootcamp for UX/UI design. The school was Thinkful, and I chose to go part-time, which had a six-month time frame. The program provided me with weekly mentorship from an industry professional and a career coach after graduation.
There's always the self-taught route, which blows my mind, but I knew that I needed the kind of structure a bootcamp could offer me.
How did you find your job?
I actually found it via a search on LinkedIn, and just applied that way.
Did you do anything special to your resume and cover letter to land the job?
After attending the bootcamp, I updated my resume to reflect my new skills. I also have a portfolio and a blog that I created when I started my bootcamp to build my online presence and strengthen my applications.
What was the interview like for the UX researcher role?
Intense! I was fascinated that I held a doctorate of physical therapy and my clinical interview processes were almost always a one-and-done type of deal. I'd meet with a rehab director, tour the facility, and BAM the job was mine.
When I was interviewing for UX researcher roles, however, I had no less than 3 rounds of interviews (some had as many as 5 and that's not the most I've heard of). There are a lot of resources around to help support going through these technical interviews, which was a big help. It was another perk provided from my career coach from Thinkful.
How have people reacted to you leaving patient care?
What's a typical day or week in the life like for you as a UX researcher?
A typical week of mine can be filled with meetings for multiple projects that I am on. Depending on the stage of a project, I could be doing fieldwork or working on the subsequent report.
Fieldwork days are very intensive as there are 4-6 sessions scheduled daily, with small breaks in between. As a notetaker, my job is to capture pertinent data that will help answer the questions we are looking to clarify for the client.
On lighter days, I like to fill my time with learning to continue my growth, or coffee chats to continue to get to know my coworkers.
What are some of the rewards of your role? What are the biggest challenges?
The rewards are definitely the flexibility and getting to learn about the inner workings of a variety of industries!
The intensive fieldwork days are the biggest challenge, but when you have a great team, they go really smoothly.
How did your clinical background prepare you for this role? Which skills transferred?
When I give informational interviews, I encourage anyone that's interested in UX design to do their research.
Not only do we often have to get patients to buy in to their plan of care, but we also have to be able to alter our communication when speaking with doctors, nurses, building directors, parents, children, kitchen staff–the list is endless!
These are all skills that carry over and prepare you for a world where you present to a variety of stakeholders and could work with others from departments such as IT, customer service and other designers and researchers.
Roughly speaking, how are the hours and pay compared to patient care?
The hours are definitely more intense during fieldwork days. You could find yourself working 9+ hour days to capture the data from each session, and then sync with your team to make sure you're all on the same page.
But there's a give and take here too, because there are days when you're lighter and have the freedom to support a team member who might need assistance with something, or find a fun way keep growing as a professional. My favorite is taking a course or reading a book–there are so many out there!
What type of person do you think would do well as a UX researcher?
You definitely need to have thick skin as a designer or researcher. One of the things you should get used to is people critiquing your work.
In the world of research, it helps to be detail oriented because it could help you zero in on the "why" that you're looking to solve, or catch a trend across participants. It also helps when putting a report together to make sure it's tidy and consistent.
Do you work remotely or onsite?
I work remotely, but there is travel involved in this role as well.
Does your organization hire rehab professionals into non-clinical roles?
The great thing about this field is that diversity is a plus, and my company recognizes this! I've seen career designers/researchers transition from fields of healthcare, finance, marketing, or other kinds of creative backgrounds.
Did you read any books, take any courses, or do anything special overall to get you where you are today?
I took full advantage of LinkedIn Learning and YouTube University. There's so much content out there to absorb.
One of my favorites is still Tina Seelig, a neuroscientist and professor at Stanford that has fascinating lectures about creative thinking. I always recommend YouTubing her for a great place to start when thinking about entering a career in design.
What is a typical career path for someone in your role?
Here's the awesome part–there is no typical career path.
I've seen a lot of researchers with degrees in human factors. Any background in psychology is a huge benefit because you understand what motivates people and can really make a push for designing products with the user in mind. This has a lot of names: user-centric, user-centered, or user-empathy.
Diverse backgrounds make the field so successful and enticing in my opinion.
What is next for you? What are your high-level career aspirations?
My short term goal (maybe 2-3 years) is to become a senior UX researcher. What defines senior status varies depending on the company, but it's essentially taking on more responsibilities, leading projects and taking on a mentorship role.
My long term goal–well, the sky's the limit! I could become a product manager, or a partner. I just know that the possibilities are out there and I'm really thrilled to be a part of this field!
What would you recommend to someone who is considering going into a UX researcher role like yours?
Informational interviews are the way to go. Find someone who has a job that you think you'd want, and pick their brain about it.
Do that a few times, explore connections at startups vs major companies to get a map of the pros and cons of each.
Do you have any special advice for others who want to follow in your footsteps?
I wasn't met with any negativity when deciding to pivot my career from PT to UX research/design.
I think I was my own biggest critic as I equated leaving PT to failure after investing so much into it. It really was not a failure and it was not at all impossible.
I was able to successfully acquire the skills I needed during a pandemic, go to school "part time" (30+ hours a week) while maintaining a full-time job and raising my two boys. It wasn't easy, but the reward was well worth it!
Finally, I wouldn't have gotten where I am today without good quality networking. Instead of randomly reaching out to people on LinkedIn, I was very intentional about who I connected with and added to my network. When I do add someone to my network, I send a personalized message about why I want to connect. That forms the basis for a stronger network, which could play a major role in your career journey.