This week, we are featuring a Non-Clinical 101 graduate who works as a patient trainer.
---
This post may contain affiliate links or codes. This won't increase your cost, but it helps keep TNCPT alive, and free of annoying ads! Thank you for your support. 🙂
What is your full name, title, and company name for your current, primary role?
Jessica Hartman, MS, OTR/L. I'm a patient trainer at Tactile Medical.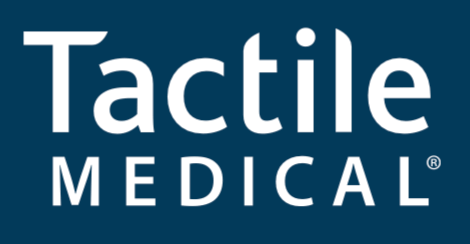 Where are you located?
Baltimore, MD
Where did you go to OT school, and what year did you graduate?
Towson University, 2008
What did you do when you first finished school, and for how long?
I worked with the geriatric population in SNFs. My last clinical role was in an adult subacute inpatient center.
What did you enjoy about your early roles? What didn't you enjoy?
I love making a difference in people's lives, and I was able to do that in all my clinical roles. That is what kept me from leaving the clinic sooner than I did.
When and why did you decide to do something non-clinical?
Thanks to PDPM and COVID, I was laid off from my subacute role. I was casually looking before that, but those events ramped up my search.
Are you still treating patients, or are you solely non-clinical?
I'd say my role is a GREAT hybrid! I still use all of my OT skills, but my time is not micromanaged and there aren't the same pressures as my clinical roles.
I still make a difference in people's lives…almost daily.
What is a typical day like as a patient trainer at Tactile Medical?
I see patients in their homes, so my day is split between training patients, driving, and then desk work. My desk work includes scheduling patient appointments and completing documentation. I listed these in order of most time to least time spent.
Did you get any special certifications or training along the way to help you get into your current role?
I took Non-Clinical 101 a while back, and had my resume professionally written by Polish2Prosper.
How did you find your job?
I applied through Indeed.
Editor's Note: We have a few Tactile Medical folks in our Non-Clinical 101 alumni network, so that's also a great way to hear about jobs before they're being openly advertised!
Did you do anything special to your resume and cover letter to land the job?
Of course, all of my OT skills were on my resume. The job listing also mentioned customer service experience, so I made sure to mention my time working at Walt Disney World. I also mentioned ways that I provided customer service to my patients in my cover letter.
What was the interview like for the patient trainer role?
I was hired during COVID times, so it was on Zoom of course!! I had an initial interview with HR and then with my manager (who has hired most of the trainers this year). They asked about how I handle difficult patients, and how I keep myself organized.
How have people reacted to you leaving patient care?
Mixed. Clinical people think it's awesome, especially since I really didn't take a pay cut and gained so much freedom. Non-healthcare peeps aren't so sure that I'm using my degree.
What's a typical day or week in the life like for you as a patient trainer?
I usually roll into my desk in my PJs around 9am. I check my email, call and confirm my appointments for the day, and also call future patients to schedule appts.
I usually schedule my first patient for between 10 and 11am. I try to see three to four patients a day, and I'm usually home around 5. Depending on the day, I repeat the morning.
Check emails, make phone calls. Since I make my own schedule I may also dip in Target, or get my haircut during the day.
What are some of the rewards of your role? What are the biggest challenges?
The device Tactile has developed makes such a difference to patients, and I'm so thrilled every day to be a part of it.
Unlike working in a SNF, patients know I'm coming, want me to be there, and feel better when I leave!
The hardest part is getting people to answer their phones!!
How did your clinical background prepare you for this role? Which skills transferred?
ALL MY SKILLS TRANSFERRED!!!
That is the most exciting part. I also have a background as an elementary teacher, and I bring those skills every day too!
Roughly speaking, how are the hours and pay compared to patient care?
I make slightly less money. However, I learned to budget like a boss when I was laid off for 11 months, so this slight pay cut is nothing! The amount of freedom and autonomy I have more than covers the pay cut.
The hours ebb and flow. Mostly I work 34-38 hours per week.
Overtime is discouraged because the company is worried about work life balance. (Seriously.)
What type of person do you think would do well in your role?
You need to be:
Able to work with limited supervision.
A good problem solver.
Able to quickly develop a rapport with people.
Organized, because you're managing your own schedule daily.
Able to work alone for the most part. I do have a couple of work friends and we text, but it's not like I see them at lunch.
OK with driving and seeing people in their homes.
Do you work remotely or onsite?
I do some admin work from my desk at home, but see patients in their homes most of the time.
Does your organization hire PT, OT, or SLP professionals into non-clinical roles? If so, what type of roles?
I don't know for sure, but I think they'd consider all of us—including assistants.
They want people with healthcare experience, people who have direct experience working with patients, and people that have customer service experience. We ALL do all of this daily!!
Here is a spotlight on one of my colleagues who also works at Tactile Medical!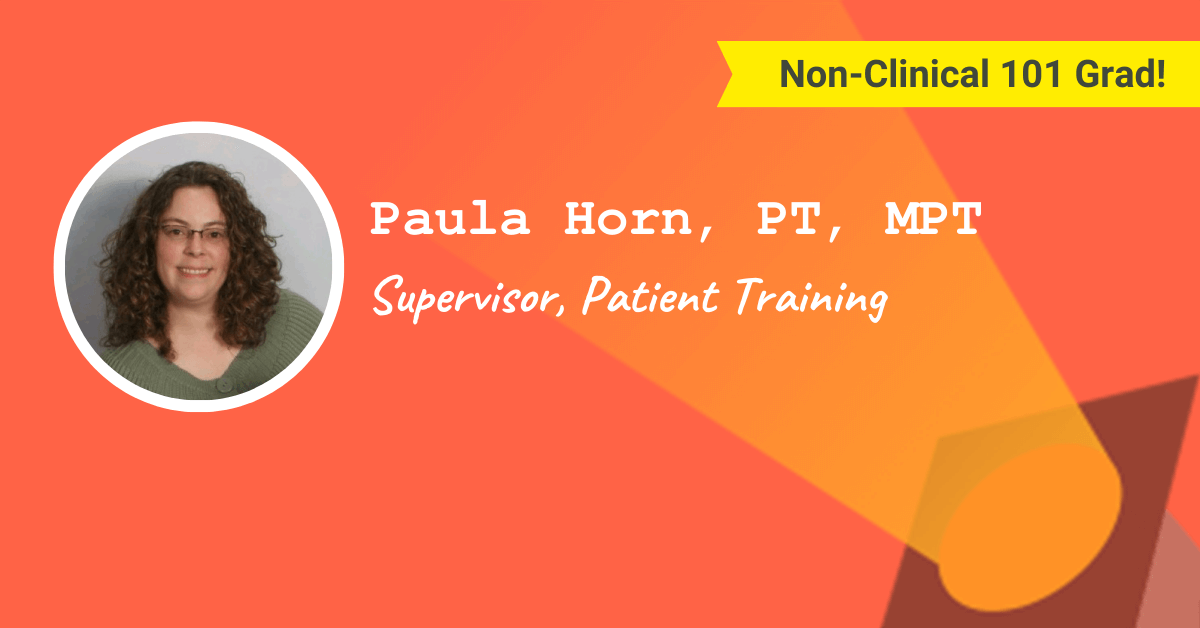 What is next for you? What are your high-level career aspirations?
I wouldn't mind training new people into my role, or becoming a team lead.
What would you recommend to someone who is considering going into a patient trainer role?
Emphasize your patient and customer service experience! They asked for specific examples in my interview, so get those patient stories ready!
What would you teach to today's graduate students in your profession, if you had the opportunity?
Do you have any special advice for others who want to follow in your footsteps?
If you read an ad on Indeed and it sounds interesting, apply!! Worry about the details later! You're not committed by sending your resume.
Personally, if HR wants to send you forward to the hiring manager, I would do it, even if you're not sure. After many HR interviews during my unemployment, I've found they don't know the nitty gritty about the job, so save those detailed questions about the day to day for the hiring manager.
Good luck!! I never EVER thought I'd be HERE.