This post may contain affiliate links or codes. This won't increase your cost, but it helps keep TNCPT alive, and free of annoying ads! Thank you for your support. 🙂
What is your full name, title, and company name for your current, primary role?
We are Remi Onifade and DeAndrea Bullock, the co-founders of National Association of Black Physical Therapists. Remi is President, and DeAndrea is Vice President.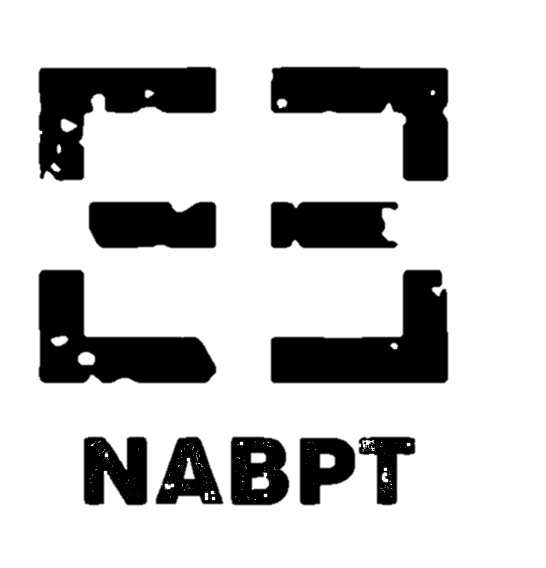 What additional roles do you currently have?
Remi is an Adjunct Professor at Morehouse College, and Chief Brand Officer at IDEAL Education.
DeAndrea is an Assistant Director of Clinical Education for the DPT program at Emory University School of Medicine.
Where are you located?
Atlanta, GA
Where did you go to PT school, and what year did you graduate?
Emory, 2013
What did you do when you first finished school?
Remi completed a neurological residency, and DeAndrea worked as an acute care PT.
In what other settings did you work?
DeAndrea recently transitioned into Assistant Director of Clinical Education, and prior to that she worked in neuro outpatient.
Remi worked in home health, inpatient neuro, and outpatient ortho/neuro clinic settings.
What did you enjoy about your early roles? What didn't you enjoy?
Learning how each setting works and using that experience to treat different diagnoses. Connecting with patients helped with personal development goals. With PT, I (DeAndrea) initially felt that I would pour into others, but I definitely received a lot from my patients. We still do not enjoy the documentation.
What else have you done since then, prior to your current role?
We are both Diversity, Equity, and Inclusion (DEI) consultants, we started NABPT, and have actively explored ways to pour into the profession and help our community.
When and why did you decide to do something non-clinical?
We knew we were going to create the National Association of Black Physical Therapists, or something like it, while we were in school. We were in a cohort of sixty-five students at Emory University, a private institution and predominantly white institution. There were ten Black/African-American identified students and we felt a desire to capture that feeling of support in the profession.
DeAndrea and Remi started working on NABPT in 2016 to create the foundation and make sure we were moving in the right direction. We launched NABPT in 2018 at CSM DC at Twin Jazz.

In four years, we have established 8-10 chapters, eight developing chapters, over 560 members, and given out over 20,000 dollars.
We have started to build partnerships and subsidiaries with four groups: Operation M.I.S.T, Sensory H2O, Melanated Men in PT, and Muslims in PT.
Are you still treating patients, or are you solely non-clinical?
DeAndrea no longer treats patients, but Remi still treats about 50% of the time. Remi works mainly on projects for the community in the US and some African Countries.
Did you get any special certifications or training along the way to help you get into your current roles?
Certified Diversity Professional, from USF. We grew up studying the history and patterns from community psychology work when access to certified diversity programs were not as accessible.
How did you find your jobs along the way?
Networking and mentorship has assisted us both in the job market as clinical and non-clinical PTs.
How have people reacted to you leaving patient care?
It was not a surprise, because they understand that we want to grow the profession in a different way.
What's a typical day or week in the life like for you both?
Remi
Mondays are for all types of calls from mentorship meetings with undergrad students, my mentorship meetings with others across different industries, NABPT calls/meetings, and courses
Tuesdays involve tutoring/mentoring SPT and clinical work, and teaching at Morehouse
Wednesdays 9 hours of clinical work and after clinical work, APTA GA or NABPT meetings
Thursdays 9 hours of clinical work
Fridays speaking engagements, program development, mentoring, and then either traveling or fun
DeAndrea
I'm responsible for Program Development, Mentorship, and the Treasurer Committee of the NABPT. I perform administrative duties related to clinical education at Emory, while also working to prepare students for their clinical experiences. I have committee work that helps to sustain academic and non-academic aspects of PT school. I am also working on research projects.
What are some of the rewards and challenges of running the National Association of Black Physical Therapists?
The biggest challenge is not being able to dedicate our time to it fully. We have our jobs that we want to pour into as we pour into NABPT. It is a balancing act.
Did your clinical background help prepare you for this role?
My clinical background did not prepare me for this role; sometimes it has actually hindered our growth in this world.

– Remi
I utilize my knowledge from clinical care to assist in my role. Establishing a therapeutic alliance is a people skill I use in NABPT and at school. It has been a transition from clinic work to academia; it is a mindshift.

– DeAndrea
We have been subjected to be defined as "just PTs," and not people with a skillset that utilizes our culture, experiences, and training in diversity, inclusion, belonging, and equity.
What type of person do you think would do well in your role?
We believe our roles can only be done by having a team that has buy-in for our community's future. The characteristics or personalities include: visionary, pragmatic, problem solver, extrovert, introvert, and creative.
What is next for you with National Association of Black Physical Therapists (NABPT), and your other pursuits?
We want to streamline our processes to allow for more creativity.
We want to assist our members in exploring their creativity to improve PT and access to healthcare for our communities.
We want to create monumental change.