This week's non-clinical spotlight features Dairian Roberts, an occupational therapist and lactation consultant who owns humbled by motherhood and co-founded The Lactation OT, a CEU company.
---
This post may contain affiliate links or codes. This won't increase your cost, but it helps keep TNCPT alive, and free of annoying ads! Thank you for your support. 🙂
What is your full name and title at your current job?
Dairian Roberts, MS, OTR/L
Owner, humbled by motherhood
Co-Founder of The Lactation OT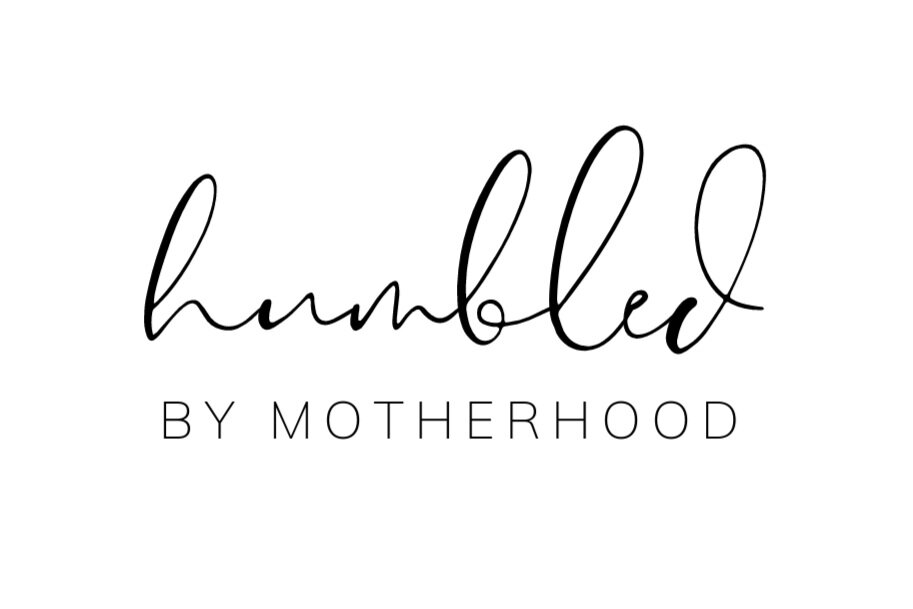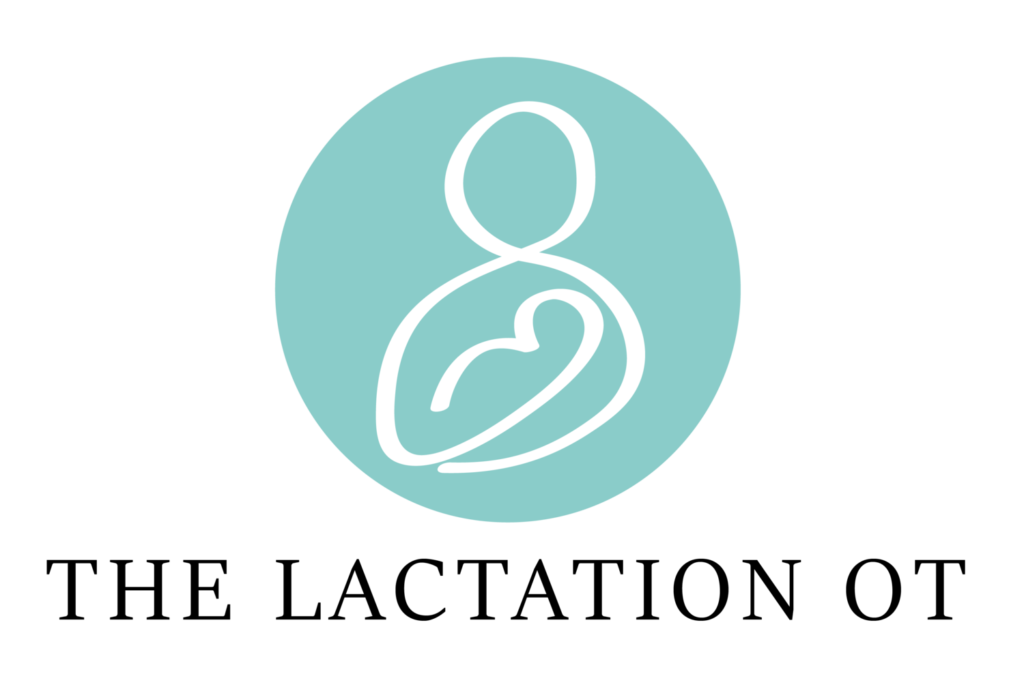 Where are you located?
Los Angeles, CA.
Where did you go to OT school, and what year did you graduate?
University of Illinois at Chicago, class of 2013.
What did you do when you first finished school, and for how long?
I started my OT career in outpatient hand therapy. A majority of clients were post surgery for CMC arthroplasty, tendon repair, and carpal or cubital tunnel release.
I later transitioned to outpatient hospital hand therapy to decrease patient productivity demands.
At the hospital, I had the opportunity to also work in other units such as ICU, short-term rehab, long-term rehab, and palliative care. I worked in this role for about four years before transitioning to early intervention after my son was born.
At what point did you realize you wanted to do something non-clinical with your background, and why?
I was on maternity leave from the hospital when I knew I didn't want to return to the same position.
I didn't know exactly what I wanted to do, but I knew I wanted to be involved in maternal health. It was better aligned with my interest and the lifestyle I wanted as a new mom.
What are you doing these days?
A lot!
I work part-time in my private practice, humbled by motherhood, supporting infants and new parents as an OT/IBCLC (international board certified lactation consultant). Through my private practice, I also contract to various brands as a content creator, usually writing pieces about lactation and infant development. More can be found here: www.humbledbymotherhood.com
I also work part-time building The Lactation OT which is a continuing education company dedicated to providing OTs, SLPs, and PTs with specialized CEUs specific to the breastfeeding dyad. More info can be found here: www.LactationOT.com
Last, I work part time as a lab assistant for the pediatric course for a university.
Are you still treating patients, or are you solely non-clinical?
I'm still treating clients part-time on my own terms. Combining the roles of lactation consultant and occupational therapist creates an interesting and unique way of practicing.
If you're still treating patients, about what percentage of your time is spent clinically vs. non-clinically?
It's split about 50%/50% right now.
Did you get any special certifications or training to help you get where you are (a lactation consultant and entrepreneur)?
For my private practice:
I've taken multiple traditional postpartum doula trainings that focus on ancestral practices. Other training included nutrition, herbalism, and infant massage. Once becoming more familiar with holistic care, I became a certified lactation educator counselor. In December of 2020, I passed the board exam and gained the credentials of international board certified lactation consultant (IBCLC).
For the online continuing education company:
There were no specific trainings that I took, but definitely lots of books, podcasts, and YouTube videos related to marketing, website design, and business finance.
When did you start your business?
I started my private practice, humbled by motherhood, in November of 2018. The Lactation OT was established in 2020.
Where did you get the idea for your business?
I got the idea for a maternity-based private practice from my own experiences with transitioning into motherhood. It's an incredibly humbling experience.
There weren't too many examples of OT and maternal health in my local area, but I connected with individuals through online groups to decide how to position myself within my community.
The Lactation OT was created to fill the gap in the continuing education market.
My business partner and I wanted to create a solution to our own problem. We were tired of taking courses that focused on the entire lifespan, and didn't give proper consideration to breastfeeding infants.
Even pediatric courses were too general and usually focused only on bottle feeding. With this, we found the perfect market for therapists who specialize in lactation to share their knowledge on a wider platform.
What is your business, and what types of products or services do you offer?
In my private practice, I offer professional services and digital products such as guides and courses. Another stream of income from my private practice stems from content creation for various brands.
The Lactation OT offers continuing education for OT, SLP, and PT that are interested in lactation. Our courses are unique in that we offer L-CERPs (lactation continuing education recognition points), AOTA CEUs, and ASHA CEUs.
How have people reacted to you leaving patient care?
I didn't have examples of entrepreneurship so many of my family members don't actually understand what I do for work.
My husband is my biggest supporter and my video editor!
Other therapists are always intrigued by what I do and always ask a TON of questions.
What's a typical day or week in the life like for you?
For my private practice, there is no true typical day! Some tasks that I try to tackle include:
Answering emails for appointment requests
Monitoring finances
Following up on invoices
Some sort of social media interaction
Seeing parents and babies in their homes or at the birth center
For The Lactation OT, again, there is also no typical day! I have a list of daily, weekly, and monthly tasks, but I can complete them as I desire. Usually tasks include:
Bookkeeping
Meetings with my business partner
Managing social media
Updating website pages
Communication with CEU providers
What are some of the challenges of your role? What are the rewards?
For either role, some challenges are prioritizing tasks and overall time management. The day can easily go by without me taking a break to even eat!
The best reward is flexibility of time. My kids are still young (5 and 2), and this allows me time to be present when most needed.
How do you think working as an OT prepared you for this role? Which skills transferred?
Interacting with people! There are many technical skills that can be taught, but communicate and working with people is something all therapists have practiced—and those are crucial skills for building and growing a business.
Also, being creative and flexible are skills that have assisted me in my entrepreneurial journey.
Do you work remotely or on-site?
Both. I have office space within a free-standing birthing center or I can see clients in their homes.
I'm also able to do virtual visits, and it's convenient since I'm often at the computer managing tasks for The Lactation OT.
Did you read any books, take any courses, or do anything special overall to become a lactation OT and entrepreneur?
The Lactation OT has amazing courses for anyone interested in the specialty.
Great books for all business owners are (below are Amazon affiliate links, thank you for supporting TNCPT!):
Great podcasts include:
Business Made Simple
Marketing Made Simple
Mind Your OT Business
Profitable Audience Podcast
Side Hustle Pro
What is a typical career path for an occupational therapist lactation consultant?
Most therapists that specialize in lactation end up in private practice, but there are many therapists that work in the NICU, outpatient clinics, or early intervention.
What would you recommend to someone who is considering becoming a lactation consultant or entrepreneur?
There is so much wisdom in those that have come before us. Find a mentor!
Find learning lessons in every interaction. Connect with other professionals that are in the same level of learning as you are.
Last, personal development and emotional intelligence is the key to unlocking greater levels of success.
You can also join my Facebook group for lactation OTs! Facebook: https://www.facebook.com/groups/lactationotcommunity
If you could give yourself one piece of career advice you wish you had during school, what would it be?
Don't settle for the security of a 9-5 job, it isn't as secure as you think!
If you could teach anything to today's graduate students in your profession, what would it be?
Breastfeeding is the biological start to feeding! If you never actually work with a breastfeeding dyad, it's still imperative to understand the oral mechanics and impact on development.
Preventative health and wellness are two areas more OTs need to focus on!
Do you have any special advice for others who want to follow in your footsteps?
Connect with other like-minded professionals in the therapy world AND outside.
---
Entrepreneurship is just one of the 25 non-clinical career paths we explore in Non-Clinical 101. I created NC101 to help you skip the confusion and overwhelm so you can land the job you want!