This week's non-clinical spotlight features a physical therapist who networked her way into sweet non-clinical role as a program manager!
This post may contain affiliate links or codes. This won't increase your cost, but it helps keep TNCPT alive, and free of annoying ads! Thank you for your support. 🙂
What is your full name and title at your current job?
Amanda B. Van Frank, PT, DPT, OCS, ATC, CSCS
Community Benefit Program Supervisor – Cedars-Sinai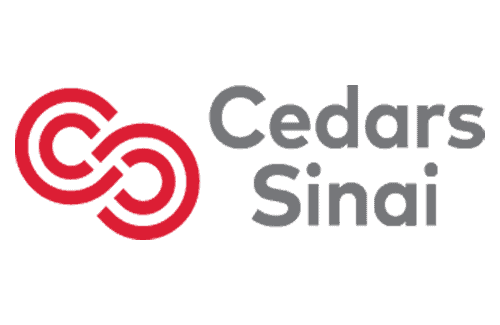 Where are you located?
I live in Los Angeles, CA
Where did you go to PT school, and what year did you graduate?
I went to PT school at NYU and I graduated in 2011.
What did you do when you first finished school, and for how long?
Right after graduation, I left NYC and moved to LA. I spent my first few months in LA studying for the California Law Exam and the NPTE. Once I passed those, I pursued a job in pediatrics because I loved my peds rotation while I was in school.
I really wanted to work in a school-based setting, but unfortunately the only job I could find was Early Intervention Home Health. I only lasted for three months. I had a tough time going from NYC—where I did not drive a car more than a few times a year—to driving a car all day every day in LA traffic.
Another challenge I faced was the feeling that I did not know what I was doing. I felt like a fraud and like I was doing a disservice to these children and their parents. I was completely independent and had nobody to mentor or supervise me. Also, I was traveling in and out of neighborhoods I was not familiar with, so safety was also a concern.
That said, I decided to go back to what I was most familiar with and that was outpatient ortho (I worked in an outpatient ortho clinic for three years as an ATC prior to PT school).
What did you do after that, and for how long?
My first outpatient ortho job was a great experience. I worked with clinicians that had between 7-30 years' experience, and I learned so much from each of them. But, after three years, I was ready for a change and for a different patient population. I really missed working with the athletic population, so I focused my job search on finding a clinic that served the orthopedic and sports populations.
It was around this time that I was randomly speaking with a colleague from NYC and he put me in touch with a PT he knew in LA that worked in an ortho and sports PT clinic. As luck would have it, this clinic was hiring, and I landed my next job. I cannot stress enough the importance of building and utilizing your network!
When did you realize you wanted to do something non-clinical?
A few months into my second outpatient ortho job and 3+ years into my PT career, I started questioning how long I would be able to keep this up. At the end of each day, I was mentally and physically exhausted and I was only going to get older.
But what the heck was I going to do if I wasn't treating patients?
Another three years went by and I was in full burnout mode. I did not want to get new job at another clinic only to feel this way again. I thought about moving out of LA, but realized LA was not this issue. I thought about moving to a hospital setting or trying pediatrics again, but none of that felt like the solution I desired.
What are you doing these days?
I work in a program manager role for a large hospital system called Cedars-Sinai. I supervise a community benefit program called Team HEAL. We provide full-time certified athletic trainers (ATCs) to 5 underserved high schools in and around LA.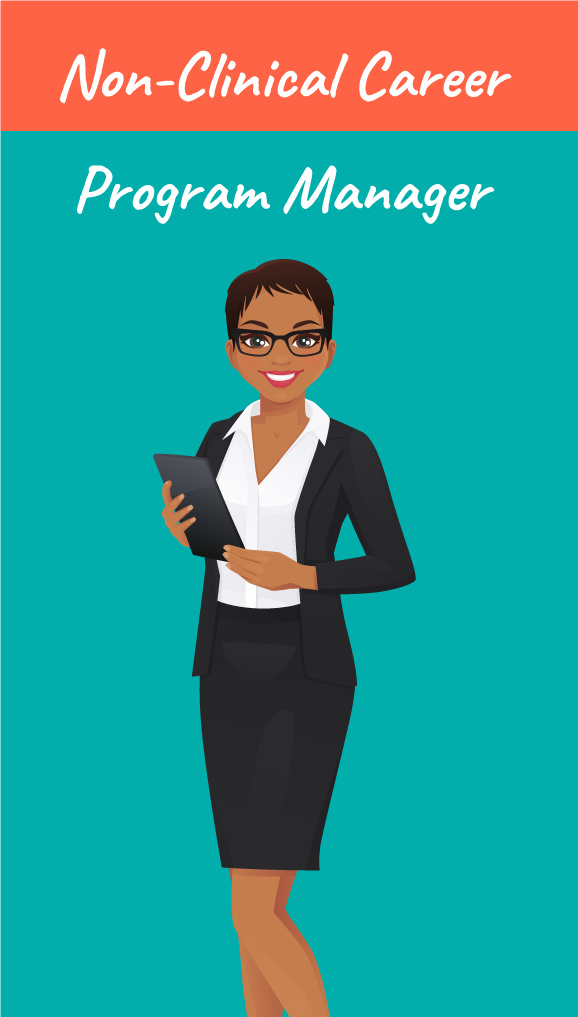 I also am a content creator for an online fitness wellness platform called Fitness Blender! I write articles and I get to create, film, and edit exercise routines! It's been pretty great so far!
Are you still treating patients, or are you solely non-clinical?
My full-time job at Cedars is 100% non-clinical.
However, I do home health part-time. Its nice to have the extra income—but, more importantly, I do not want to completely lose my skill set and my knowledge.
How long have you been in your program management?
About 2.5 years
How did you find your job? Did you apply or find it through a connection?
The program I supervise, Team HEAL, was started by an orthopedic surgeon that saw a need in an underserved and vulnerable community.
The second clinic I worked for was in the same building as this orthopedic surgeon's office. During my time there, I built a relationship with this surgeon and started volunteering with Team HEAL. One day, he asked me if I would be interested in supervising/running the program, so he and his wife could start moving towards retirement. I jumped at the opportunity!
Why do you think you were chosen for the program manager role?
The orthopedic surgeon gave me this program management opportunity because they wanted someone with a doctorate in physical therapy who was also a certified athletic trainer (ATC). Plus, I had already shown my interest in the program by volunteering my time.
How have people reacted to you leaving patient care?
Some PTs have congratulated me and asked if I was hiring, while others have had less of an enthusiastic response.
The stigma of leaving patient care is real and you can see it on someone's face or hear it in their words. I don't let it bother me. We are all on our own journeys, and this just happens to be mine.
What are some of the challenges of your role? What are the rewards?
This role is challenging because it has all been uncharted waters for me.
I went from treating 20 patients a day for seven years to working in an office, running a program, coordinating activities within my program, and being more glued to my email than I ever thought possible.
The rewards, however, have been ten-fold.
My quality of life has increased exponentially because I am not exhausted at the end of my workday.
I can put more focus on my mental and physical health
This, in turn, has had benefits in my personal and professional life.
I now have a job I adore, and a new passion for public health and business administration.
I'm learning a whole new set of skills, which is exciting and daunting at the same time.
There are so many opportunities that I have had in my new role that I never would have had if I stayed in patient care. I felt limited in patient care, but now I feel as if the sky is the limit.
Roughly speaking, how are the hours and pay as a program manager, compared to patient care?
I make a lot more and work a lot less.
Do you work remotely or on-site?
I split my time between my office and visiting my five schools. However, I can telecommute when necessary. Since COVID, I have been 100% remote.
What is next for you? What do you want to do with your career long-term?
I would like to obtain my MBA and/or MPH and continue to work in the non-profit sector. I want to dive deeper into public health, so I can effectively serve those in vulnerable and underserved communities.
What would you recommend to someone who is considering going into program management.
I highly recommend taking leadership and management courses as well as any project/program management courses that are available to you.
---
Editor's Note: Check out these MedBridge Education leadership courses:
---
What would you like to change most in your profession, and why? How would you propose doing so?
If I could change one thing about the PT profession, it would be higher reimbursement rates so we could treat fewer patients in a day's time.
If you could give yourself one piece of career advice you wish you had during your PT program, what would it be?
Expand your mind beyond the traditional PT practice and learn as much as you can about business, finance, marketing, entrepreneurship, etc.
The more you know, in addition to your clinical skills, the more opportunity you will have to stand out in a crowd.
If you could teach anything to today's graduate students in your profession, what would it be?
If a job makes you feel unhappy, unappreciated, undervalued, etc., it is time to start searching for a new one. Don't hold out thinking things might get better. If you feel this way once, you are most likely going to feel this way again and again.
Make the change before you become bitter, hardened or apathetic. Fight to keep the spark and passion you have for physical therapy.
If you have a mountain of student loan debt like I do, as soon as you land your first job, find a financial advisor that specializes in student loan debt.
---
Program management is one of the 25 non-clinical career paths we cover in Non-Clinical 101! Explore what's out there—and make a plan for your future—with the course everyone's talking about!