This week's spotlight features Lisa Mueller, a physical therapist who now works as Vice President of Operations at MJ care.
---
This post may contain affiliate links or codes. This won't increase your cost, but it helps keep TNCPT alive, and free of annoying ads! Thank you for your support. 🙂
What is your full name and title at your current job?
Lisa Mueller, PT, DPT
Vice President of Operations, MJ Care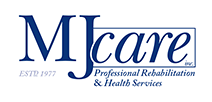 Where are you located?
Milwaukee, WI
Where did you go to PT school, and what year did you graduate?
Marquette University, 2009.
What did you do when you first finished school?
My first job as a physical therapist was in acute care. I loved the acute care setting! I liked that my patients often had their families with them, and the daily collaboration with many other disciplines.
I treated in the acute care setting for about two years before I moved to an outpatient opportunity.
What did you do after that, and for how long?
I felt like I "should" work in outpatient orthopedics as a physical therapist. There was so much literature based on outpatient practice and I was afraid I was missing out!
My patient population in outpatient was mostly musculoskeletal pain and post-surgical diagnoses. It was a fun change to treat a younger group of patients compared to acute care. It was this setting where I learned a lot about the behind-the-scenes of physical therapy practice, such as marketing, building relationships with referral sources and payment processes.
What did you enjoy about your early roles? What didn't you enjoy?
I loved working with patients and learning from my coworkers.
When and why did you decide to go non-clinical?
I'm an Enneagram 2—driven to help in any way I can.
The company I was working for in outpatient ortho was starting the process to become accredited and asked for volunteers to help. We needed to organize our policies, clean up our marketing materials, and create training for our employees. I was happy to help and during that time my skillset as an administrator and leader was strengthened.
I was able to connect people together to collaborate on solutions, organize work that needed to be done, and support teams with the resources they needed. I was surprised how much fun I was having in the non-clinical work, and excited to see the positive impact of the administrative projects on our patient care and clinical outcomes.
What are you doing these days?
Today, I'm responsible for three business areas: school therapy staffing, school Medicaid billing, and compliance.
School districts serve students with medical needs in many ways; by offering therapy (PT, OT, SP), nursing, attendant care and transportation. These services are billed to Medicaid and our company (MJ Care) is an expert in helping school districts staff these services, as well as document and bill for service reimbursement. Our Medicaid reimbursement is efficient, secure, and paperless!
I also am our Privacy and Security Officer, which includes employee training and managing business risks.
Our company is based on a set of critical values that inspire me:
Respect
Service excellence
Integrity
Quality
Innovation
Education
Are you still treating patients, or are you solely non-clinical?
Unfortunately, I am solely non-clinical. I really miss patient care.
How long have you been in your current role?
I'm relatively new – I just started in February, 2021.
How did you find your job? Did you apply or find it through a connection?
My current job was through a connection. The Chief Financial Officer and I had worked together previously.
Did you do anything special to your resume and cover letter to land the job?
I'm constantly tweaking my resume to keep it simple (one page!) and to highlight the major achievements I've been a part of.
What was the interview like for the role?
I think it was like any other interview: a few discussions on my skills, examples of the way I work, and my goals. Likewise, I also asked many questions of the company. I wanted to learn about their culture, the team, and the expectations of the job.
Did you get any special certifications or training along the way to help you get into your current role?
I took several classes in Lean Methodology. These were exceptionally valuable in learning about processes and problem solving. I use Lean tools daily.
If you advanced through the company to get to where you are, what are some of the things you did to stand out, take initiative, and advance?
I made advancements through the company previously in my career and I really just kept working! I offered to help others and do more. I was not motivated by career gains, but by being a helper and wanting to be as supportive as possible!
How have people reacted to you leaving patient care?
I think my family was worried at first that I was leaving patient care. Patient care has a reputation of being a "safe" and "secure" career setting, whereas administrators or managers were many times eliminated after budget reviews. My family was nervous that I was losing some job security.
On the other side, my teams and professional colleagues were very excited for me. They saw what I was capable of achieving and my constant focus on excellent patient care, and knew I would be a great leader.
What's a typical day or week in the life like for you? What types of tasks and responsibilities fill your time?
Lots of meetings, managing my calendar and keeping up with emails. I'm frequently creating training (usually Microsoft PowerPoint) or communication (newsletters, emails) for our staff. I also update policies and procedures (Microsoft Word) and make those available to everyone at our company (on our intranet).
What are some of the challenges of your role? What are the rewards?
Challenges: Trying to make improvements to our company without overwhelming our teams with too much change. Rewards: Making our teams' jobs easier, which means they can focus more on patient care, and less on other job challenges.
How do you think working as a PT prepared you for this role? Which skills transferred?
As a physical therapist, I was constantly evaluating, problem solving, and addressing the root cause of a patient's injury/disability.
These same skills directly carried over into my administrative roles.
I am responsible for evaluating the status of our departments (such as school billing), looking at any problems in the department/team (such as software bugs in our billing program), and addressing the root cause.
Just like in patient care, I pay special attention to my communication:
Can my team understand me?
Do I need to change what I'm saying to make sure we are working towards the same goals?
There are so many elements of patient care that directly transfer to working in other environments: being respectful of the people you are working with, documenting your work and setting goals and actively learning better ways!
What type of person do you think would do well in your role?
Organized, friendly, customer-focused, and able to manage conflict. They need to be flexible in handling many priorities. They should also be comfortable in some level of public speaking (leading meetings, presenting information).
Editor's note: Interested in reading about another PT in a leadership role? Check out this spotlight on Ian Klaes, PT, who is now Vice President and Franchise Owner at Caring Senior Service!
Do you work remotely or on-site?
I work onsite, in a private office (very COVID-compliant).
Did you read any books, take any courses, or do anything special overall to get you where you are today?
Anything by author Malcolm Gladwell
What is a typical career path for someone in your role?
… not typical, really!
I suppose someone in my role would continue to look for positions leading a healthcare company, or perhaps consulting to help improve other businesses and how they operate.
What is next for you? What do you want to do with your career long-term?
My long term career goals are pretty simple: to enjoy my work, have fun in the process, and contribute to a better therapist experience—and, therefore, better patient outcomes.
What would you recommend to someone who is considering going into a role like yours?
Be insightful. Know what you are good at and where you need more support. Don't oversell what you can accomplish.
What would you like to change most in your profession, and why? How would you propose doing so?
Generally in health care, I wish the third-party insurance companies were able to do more guiding and coaching and less denials and restrictions. Patients are so confused by health insurance coverage and often struggle to get the care they need.
If you could give yourself one piece of career advice you wish you had during your PT school program, what would it be?
Be open to new adventures. Follow your instinct. Learn how to do your taxes.
---
Curious how your own skills can translate into the non-clinical world? Feeling overwhelmed by all the options? Explore your options in an organized and strategic way with Non-Clinical 101: the comprehensive, fun, and inspiring course everyone is talking about!