Today's spotlight is on Ian Klaes, a PT who is both a franchise owner and vice president of Caring Senior Service!
---
This post may contain affiliate links or codes. This won't increase your cost, but it helps keep TNCPT alive, and free of annoying ads! Thank you for your support. 🙂
What is your full name and title?
Ian Klaes, PT — Franchise Owner and Vice President for Caring Senior Service.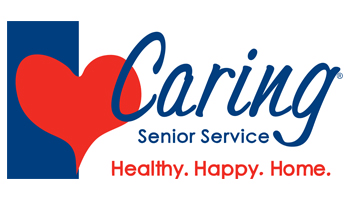 Where are you located?
San Antonio, TX.
Where did you go to PT school, and what year did you graduate?
University of Texas Medical Branch at Galveston, 1998.
What did you do when you first finished school, and for how long?
After school, I moved back to El Paso, TX, where I'm originally from. For about a year and a half, I worked for HCA Healthcare. I started in an outpatient sports medicine clinic before transferring to work in one of HCA's local hospitals.
Please refrain from contacting our spotlight participants on social media. There are thousands of readers just like you out there. 🙂 Please ask your questions in the comments on this blog post.
If you're a Non-Clinical 101 student, you can network with many of our spotlight participants in the alumni groups!
In what setting(s) did you work, and what types of patients did you treat?
I worked in outpatient clinics, hospitals, and skilled nursing facilities. In the outpatient clinics, I worked in orthopedics and chronic pain. I also worked in sports medicine departments, primarily treating high school athletes, as well as minor league hockey players.
In the hospital setting, we had three physical therapists in the department, and we would rotate monthly between three different settings in the hospital: wound care, acute/general, and a skilled nursing unit.
What did you enjoy about your early roles? What didn't you enjoy?
In my early roles, I enjoyed the direct patient care that I was able to deliver to my patients. I enjoyed designing their care plans and helping them work through those to ideally achieve optimal results in their rehab.
One of the most enjoyable things working within in the sports medicine field was helping athletes get back to being able to participate in their sport of choice.
I was not a big fan of how much control the insurance companies had over the patient care that was going to be received.
When and why did you decide to do something non-clinical?
In 2004 – 2005, while I was rehab director at two skilled nursing facilities, I was working long hours. I was managing the team of therapists and working my caseload—and I started to think about becoming a business owner.
An in-home senior care franchise seemed like a great fit.
I would still be able to serve others while building my business. I also would not have to deal with insurance companies since in-home care is primarily private pay.
What are you doing these days?
In August 2005, my wife and I opened a Caring Senior Service franchise in El Paso TX. After getting that location up and running and feeling that we could be successful running a second location, we reached out to the team at Caring Senior Service to talk about expansion opportunities.
During those discussions it was determined that we could come work with the headquarters team in San Antonio, TX and keep our franchise in El Paso running.
In 2007, my wife and I moved to San Antonio. I am now the vice president and co-owner of Caring Senior Service Franchise Partnership. This company offers franchise opportunities throughout the country, and we have 50 locations in 19 different states.
Are you still treating patients, or are you solely non-clinical?
I no longer treat patients, so I am considered a non-clinical PT.
What do you wish you would've known before going into this role?
I wish I knew more about the management of people and teams and how to better adjust my communication style to different personalities. I wish I had more training in negotiation and selling skills.
Did you get any special certifications or training along the way to help you get into your current role?
When we decided to become a Caring Senior Service franchisee, we recognized that one of the great benefits of becoming a franchisee is the ability to tap into the knowledge base and experience of the franchisor.
We participated in a specific training program for new franchise owners, and we also received ongoing support and training as we moved from our initial launch of the business to building it through the years to the point that we have it now.
The franchise system continues to offer ongoing training and support to us as franchise owners, as well as to our employees so that we can improve our skills and ability to effectively operate the business.
How did you find your job? Did you apply or find it through a connection?
I have my current job through my connection with the franchise company. The CEO of the franchise company was impressed with the operational success of our franchise and recruited us to be on his team.
When did you start your business?
August, 2005.
Where did you get the idea for your business?
While I was working in the skilled nursing facilities, I noticed that each of the facilities I worked in had multiple residents living there that did not seem to need to be in a nursing home.
This happened to coincide with me personally knowing two people in the leadership team at Caring Senior Service franchise and so I reached out to them and began the due diligence process to learn what the business opportunity was and how the business worked.
What is your business, and what types of products or services do you offer?
Caring Senior Service provides in-home caregiver support to older adults so that they can remain in their homes and avoid relocation to a facility setting.
After a comprehensive assessment of care needs, an individualized service plan is developed for the client. That plan is then fulfilled by experienced caregivers that will provide support for things like:
Bathing
Dressing
Grooming
Transportation assistance
Meal preparation
Medication reminders
Housekeeping
Companionship
Anything else that will help our clients lead fulfilled lives
Caring Senior Service Franchise Partnership offers franchise opportunities throughout the US.
When a franchisee signs up, they will receive a lot of support from us to get started.
What type of support do franchisees receive?
Business establishment support
Initial training
Ongoing sales and operational support to both franchisees and employees
We also offer centralized back-office support services to our franchise locations, which we call The Hub. The Hub specializes in caregiver recruitment and scheduling new client assessments for our franchisees.
How have people reacted to you leaving patient care?
People reacted positively to me leaving direct patient care. My family was very supportive and excited that I had the opportunity to start my own business.
What's a typical day or week in the life like for you? What types of tasks and responsibilities fill your time?
The typical week for me starts off with Monday morning meetings that are held with the leadership team at each of my franchise locations. During these meetings, we discuss:
Key performance indicators
What we have planned for the week as far as tasks and goals
What we accomplished over the past week
Since my franchise locations are in cities far from where I live, it's also important to make sure my leadership teams know that they have my support and that I am helping to minimize any roadblocks they may be encountering. I would estimate that I spend anywhere from 1 to 10 hours per week working directly in support of my franchise locations.
The remainder of my work week is devoted to the franchisor. As a leader in the company, I'm involved in multiple meetings each week with the directors of our support services department, our accounting team, our training department, and our new franchisee recruitment department.
I devote 5 to 10 hours per week directly working with our independent franchise owners, providing them leadership and guidance, discussing and reinforcing best practices in our industry, and giving them general guidance in the management and operation of their franchise business.
What are some of the rewards of your role? What are the biggest challenges?
At this point in my career, the biggest and best rewards come from seeing other people succeed.
This can be both employees of my individual franchise locations and new franchise owners that have opened their individual location and are thriving in this business.
The biggest challenges in my role now are to ensure that the franchise owners and my staff have the knowledge, resources, and skills to be able to execute the business plan.
This is often a challenge because you don't always know what someone doesn't know. It takes work and effort to discover where some additional training and support can be provided to help someone else succeed.
How did your clinical background prepare you for this role? Which skills transferred?
My clinical background prepared me by honing my observation and assessment skills. Since we get most of our clients from referrals from the health care community, having a background as a physical therapist was a great advantage to me.
For one, just being comfortable with the language of healthcare was a benefit. Having been trained in performing home safety assessments is a great asset to our clients because we can help quickly identify potential issues in the home and make recommendations for alterations that can help the client remain safe in their home.
Roughly speaking, how are the hours and pay compared to patient care?
Starting a small business is challenging. You work long hours and must invest in the business until you become profitable.
As you mature into years two and three, I would say the pay is comparable to patient care. As the business grows, the pay can far exceed patient care.
Additionally, you have more control of your time and are building an asset that could be sold.
What type of person do you think would do well in your role?
To do well as a franchise owner in Caring Senior Service, you need to be able to prioritize, manage your time, and focus on implementing the business model that is presented by the franchisor. Strong communication and team building skills are also very important.
Do you work remotely or onsite?
I do a combination of both on site and remote work. At my franchisor company, I typically go to my office every day, although there are times when I will work remotely.
My franchise locations are in El Paso, TX and Galesburg, IL and I live and work from San Antonio, TX, so all that work is remote unless I am making a trip to be there physically on site.
Does your organization hire PT, OT, or SLP professionals into non-clinical roles? If so, what type of roles?
Caring Senior Service does not seek to hire therapy professionals specifically, but we have had therapists work for us in different roles.
Editor's note: Eager to learn more? We have another blog post about starting a home care franchise with Caring Senior Service!
Did you read any books, take any courses, or do anything special overall to get you where you are today?
I do not have a specific book or course that I took that I give credit to helping me get to where I am today. What I did do, and continue to do to this day, is read books and articles that are industry specific. I also read general business news and articles.
What is a typical career path for someone in your role?
As a franchisee, there is not really a typical path. Our franchisees come from many different backgrounds and have had many different personal experiences that lead them to want to be home care agency owners in their communities.
To work in the executive suite of a franchise organization is also a unique opportunity; there really aren't that many franchise companies in the United States—at least when compared to all other businesses.
A typical career path at a franchisor company would be starting at an entry or mid-level position, whether that be in a support department, training department, or potentially in sales and franchise development, and demonstrating success so there is opportunity for promotion and taking on more responsibility.
What is next for you? What are your high-level career aspirations?
Next for me would be opening additional Caring Senior Service franchise locations, and helping lead the Caring Senior Service franchise system to over 100 locations throughout the country.
What would you recommend to someone who is considering going into a role like yours?
Take a chance on yourself. Although there are challenges, owning your own business is rewarding in so many ways.
Editor's note: Interested in other clinicians' stories of entrepreneurship? Check out this spotlight on Amy Cohen, an occupational therapist who is now Owner/Operator of ACE Senior Care Navigators!
What career advice would you give yourself that you wish you had during school?