This week's spotlight is on Amy Cohen, an OT who is now the owner and operator of ACE Senior Care Navigators. Her company helps seniors and their families with a variety of needs.
---
This post may contain affiliate links or codes. This won't increase your cost, but it helps keep TNCPT alive, and free of annoying ads! Thank you for your support. 🙂
What is your full name, title, and company name for your current, primary role?
Amy Cohen, OTR/L, CDP, CMC — Owner/Operator of ACE Senior Care Navigators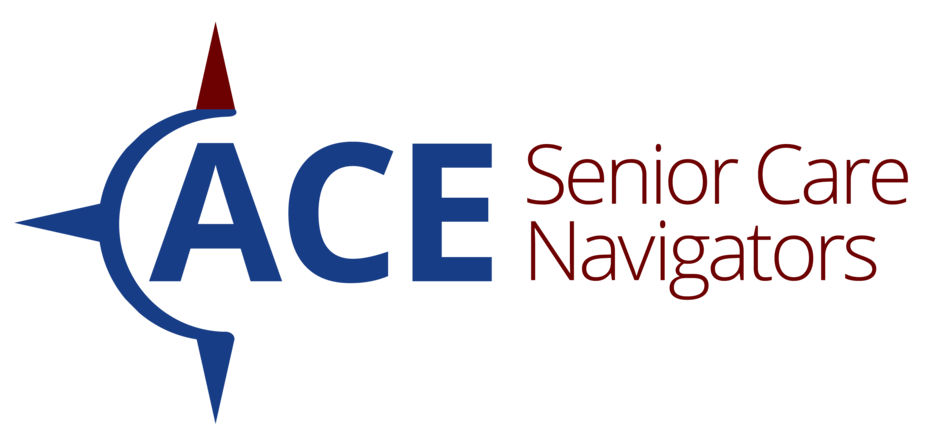 Where are you located?
Glenview, IL, just north of Chicago. I service the north shore of Chicago, and the north side of the city.
Where did you go to OT school, and what year did you graduate?
University of IL at Chicago for Masters of OT, 2014.
Please refrain from contacting our spotlight participants on social media. There are thousands of readers just like you out there. 🙂 Please ask your questions in the comments on this blog post.
If you're a Non-Clinical 101 student, you can network with many of our spotlight participants in the alumni groups!
What did you do when you first finished school, and for how long?
I worked full time in schools, and part time at the UIC hospital on the weekends. I was in schools a year and a half before I transitioned to working with older adults full time.
In what setting(s) did you work, and what types of patients did you treat?
I've worked in acute care with all sorts of patients: ortho, neuro, cardiac. I also got to support inpatient rehab, where it was so rewarding to see how hard patients worked. I've worked in IL/AL seeing home health clients along with some outpatient rehab. Lots of post-fall rehab (and falls prevention), or clients who were returning home after SAR and needed more support to live as independently as possible.
I've also done program management for a few different memory care communities. My favorite population is working with adults with dementia and their support teams—there is so much room for collaboration!
What did you enjoy about your early roles? What didn't you enjoy?
I loved the variety of patients I got to treat and the variety of settings I worked in, and I was able to learn a lot very quickly in this way. I also really enjoyed learning how healthcare and support teams work in different settings.
On the other hand, I didn't enjoy the feeling of inadequate support for therapeutic interventions—particularly with adults who were unable to engage in these supports independently.
This is what ultimately led me to pursue geriatric care management.
What else have you done since then, prior to your current role?
I worked in client care management for a home care agency. This was an incredibly fulfilling role, getting to really know clients and advocate for their needs. It also taught me a lot about how home care services work.
I also worked PRN in community-based home health. You learn a lot about someone just by walking in their front door!
When and why did you decide to do something non-clinical?
I knew early on, during my fieldwork, that I ultimately wanted to transition out of a clinical OT role.
I knew I had a lot to learn, and I have valued each and every one of my clinical experiences. That said, my skills and interests are a better match for roles that allow me to develop a longer-term relationship with clients and fit together the ever-changing pieces of their care puzzles.
---
Want to launch your own non-clinical career?
What are you doing these days?
As owner/operator of ACE Senior Care Navigators, I work as a geriatric care manager. I support seniors and their families with challenges related to healthcare, safety, and daily functioning throughout the aging process.
I am generally with my clients long-term, managing their continually changing needs as they age. I own my own business, so every day is also a crash course in entrepreneurship!
Are you still treating patients, or are you solely non-clinical?
I maintained a very small home health caseload when I started my business. In January, 2022, I transitioned to full-time geriatric care management work.
How long have you been in your current role?
I started taking pro-bono clients in the fall of 2020 and officially opened for business in June, 2021.
Did you get any special certifications or training along the way to help you get into your current role?
I obtained my CMC (Care Manager Certified) through the National Academy of Certified Care Managers.
Preparing for the exam, and keeping up with subsequent continuing education, has greatly helped with learning some of the aspects of geriatric care management that are more in line with social work or nursing.
When did you start your business?
I started working with a business consultant in June, 2020 to build my business, started taking pro bono clients in September, 2020, and started taking paid clients in June, 2021.
Where did you get the idea for your business?
When I was working as a client care manager for a home care agency, I loved what I was doing—but I wanted to broaden my scope of practice and incorporate more of my background as an OT.
It took a while to create what ultimately became my business, but I spent a year working with a business consultant to put my skills into practice. Having her guidance and support was the single best decision I made to create ACE Senior Care Navigators.
What is your business, and what types of products or services do you offer?
I am a geriatric care manager. The majority of my clients are long-term, where I become part of their story of aging, and I support them through everything that is needed to help them age successfully.
I sometimes have shorter-term clients who need advising on things like facility placement or home care. I also do quite a few trainings and presentations on senior care topics.
How have people reacted to you leaving patient care?
So far, I have gotten a very positive response to the work I am doing.
I've gotten the sense that people don't necessarily see me as "abandoning" occupational therapy, but rather putting those skills to use in a new way.
As any OT can tell you, once you learn to think like an OT, you don't ever turn that off.
What's a typical day or week in the life like for you? What types of tasks and responsibilities fill your time?
About 60% of my time is in billable work: visiting or communicating with clients and doing other billable tasks for them.
The other 40% of my time is spent managing the business: marketing, administration, things like that.
As I get more comfortable as a business owner and my caseload builds, I am able to spend more time with client work, which is far more enjoyable!
What are some of the rewards of your role? What are the biggest challenges?
The biggest reward, by far, is helping seniors and their families.
Older adulthood is a stage that I don't think is well-supported in American culture. There are many negative stereotypes and assumptions about what it means to age, and I don't find that seniors' feelings and perceptions are always accounted for in a meaningful way.
I feel so fortunate that I can be part of changing that narrative for older adults and their families.
The biggest challenge has been learning how to market. I've had to learn how to advocate for and explain my services in a way that truly demonstrates the value of what I offer. There's a real balance to strike with actively listening to what your potential client has to say and how to share what you can offer in a way that helps them feel supported and not pushed.
How did your clinical background prepare you for this role? Which skills transferred?
There is no way I could be doing this without a clinical background. It is crucial that I experienced how each setting in which seniors receive care functioned before I advised on it.
What type of person do you think would do well in your role?
I think the most important trait for geriatric care managers is that they have a genuine desire to work with seniors—not for them, but with them.
Older adults are like adults of any other age: They want to have an active role in their care, and they don't want to feel like they are being told what to do.
And this is challenging to do when seniors may not understand the full safety risks or other implications of their situation. If you can work with seniors and their families on challenges in a way that conveys genuine respect for their dignity, you will have a much greater chance of succeeding in moving the needle forward for them.
Do you work remotely or onsite?
50/50. Some client visits are at their homes to check in on things, or I may accompany them to clinician visits or facility visits. Sometimes I work remotely, communicating with them or their families, and researching or coordinating options for them.
Does ACE Senior Care Navigators hire rehab professionals into non-clinical roles?
I hired my first employee in the spring of 2023. Zahava works part-time, doing about 80% care management and 20% marketing. While she doesn't have a clinical background, she's worked in the senior care industry for 20 years.
Did you read any books, take any courses, or do anything special overall to get you where you are today?
I became certified as a care manager through NACCM. I also joined the Aging Life Care Association, the professional organization for geriatric care managers. ALCA has been crucial in supporting me as a professional.
Jackie Pool's Pool Activity Level has also been instrumental in shaping how I view Seniors, as has anything and everything by Teepa Snow.
What is a typical career path for someone in your role?
There is none! Geriatric care management is not like becoming a doctor, where there is a prescribed path into the career.
Many GCMs have a nursing or social work background, some are gerontologists or have held other roles in the senior care industry.
I wish more allied health professionals explored care management as a career; our background suits us quite well to be successful in this work.
What is next for you? What are your high-level career aspirations?
I want geriatric care management to be the norm for senior care.
Just like most everyone who has teeth has a dentist, I want most everyone who is or loves a senior to have a care manager. This is such an under-utilized role, and we provide tremendous support to older adults and their families.
What would you recommend to someone who is considering going into a role like yours? Do you have any special words of wisdom for the readers?
Seek out employment or volunteer opportunities in as many settings where seniors live and receive care as you can.
It's really important that you be well-versed on what is available for older adults and how those systems function before you advise on them.
What would you like to change most in your profession, and why? How would you propose doing so?
See above re: making this profession more widely known. And having it covered by Medicare!
I am not an economist by any means, but by my thinking of conventional wisdom I would love to be able to demonstrate that care management keeps seniors healthier…and less in need of costlier medical services.
Do you have any special advice for others who want to follow in your footsteps?
There is always more to learn. I learn more every day, and am always humbled by the opportunities I have to learn. Your clients—and you—will be better off, the more you learn.