This week's spotlight is on Tanavi Raicar, DPT, MOTR/L, who now works as Senior Application Development Analyst at CVS Health!
---
This post may contain affiliate links or codes. This won't increase your cost, but it helps keep TNCPT alive, and free of annoying ads! Thank you for your support. 🙂
What is your full name, title, and company name for your current, primary role?
Tanavi Raicar, DPT, MOTR/L
Senior Application Development Analyst at CVS Health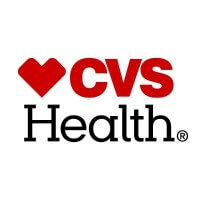 Where are you located?
Texas.
Where did you go to PT/OT school, and what year did you graduate?
What did you do when you first finished school, and for how long?
When I finished my bachelor's degree in PT, I immediately got a job as a sports PT for my state cricket team in India. I worked on the side at a local hospital and did some home visits as well. My work day would start at 5:30am and end at 10pm! I worked for a little over a year before I moved to the U.S. for further education.
Please refrain from contacting our spotlight participants on social media. There are thousands of readers just like you out there. 🙂 Please ask your questions in the comments on this blog post.
If you're a Non-Clinical 101 student, you can network with many of our spotlight participants in the alumni groups!
In what setting(s) did you work, and what types of patients did you treat?
I have worked in several different settings, including:
Sports PT
Skilled nursing facility
Outpatient clinics for older adults
Home health
Inpatient rehab
Acute and ICU rehab (my primary area of practice)
What did you enjoy about your early roles? What didn't you enjoy?
I loved each one of them, as I got to see the continuum of care in different settings through the years. Each role was unique. However, ICU rehab has a special place in my heart because it challenged me to understand the medical aspects of patient care in detail.
Your skills are really put to the test in this setting, and you see the difference you make in your patients' lives! It might be one of the few areas of PT where you work in close conjunction with the medical team, which is what I absolutely enjoy about it!
When and why did you decide to do something non-clinical?
I believe it was always at the back of my mind. With passing years, I found that Medicare changes and insurance companies dictating how we treat wasn't my cup of tea. I realized that I was spending way too much time on documentation vs. actual patient care.
COVID was definitely the straw that broke the camel's back! I started working towards an alternate career more seriously when I was stuck at home without work during COVID.
What are you doing these days?
I work at CVS as Senior Application Development Analyst. On weekends, I work as a PT/OT at a hospital.
Are you still treating patients, or are you solely non-clinical?
I treat patients one weekend per month. I love my PT/OT job too much to abandon it completely! 😅
I joined the tech industry to bridge the gap between healthcare and technology. I was lucky to land my first job in a healthcare company!
What percentage of your time is spent clinically vs. non-clinically?
Currently, I work full-time at my non-clinical job, and I work one weekend per month as an OT/PT.
As a full-time OT/PT, I found documentation and other non-clinical work (like meetings) took up around 60% of my time. The remaining time was patient care. That did not thrill me! This was a big trigger for me to leave the therapy field.
How long have you been in your current role?
Close to a year!
Did you get any special certifications or training along the way to help you get into your current role?
Yes! I did a lot of self-study. I enrolled myself in a coding bootcamp so that I took things more seriously and stayed focused.
Now, I work on completely different technologies from what I studied. However, it definitely helped having a certificate to get my foot in the door.
How did you find your senior application development analyst job? Did you apply or find it through a connection?
LinkedIn!! I found my job on LinkedIn and applied on my own. No connections, which actually gave me a sense of accomplishment! It's hard enough to get your first job in tech, so getting it without anyone's help makes it even more awesome!
However, I would highly recommend networking, meeting people in your field of interest, and building those connections! They will help you in the long run, and you will learn a lot from the people you meet along the way.
Did you do anything special to your resume and cover letter to land the job?
Yes! I wanted to stay close to my roots and mostly applied to healthcare companies. I definitely leveraged how my healthcare skills would translate to the corporate world!
What was the interview like for the role?
I had four rounds of interviews. First, I had an HR screening, followed by a video interview. Then, I had two more rounds of interviews: one with my peers and another with the big boss! Even though it felt like a lot of steps, each had a different purpose.
How have people reacted to you leaving patient care?
For the most part, people were surprised but proud of me. 😊 A lot of my coworkers and friends have reached out to learn more about breaking into tech.
What's a typical day or week in the life like for you? What types of tasks and responsibilities fill your time?
I work from home, from 7:30am to 4pm. I am lucky to be at a company that emphasizes work-life balance.
My day starts with me coding on whatever work I am assigned to do. We have a working session where we can bring questions and ask for help from peers. Then, there is a stand-up call, where the team meets and gives a status of what they have been working on, what they plan to work on, and if they have any blockers.
The rest of the day, I continue working on my code. Sometimes, I have meetings with other teams to discuss new technology that needs to be implemented. Since I am in a learning program, I also get time to study new technology or do certification courses on the side.
What are some of the rewards of your role? What are the biggest challenges?
I worked PRN when I did PT/OT full time. That meant working almost every weekend! I love having some weekends to myself now! I have more time to do things that I love, like going for a walk, gardening, taking a coffee break, or walking to the next room to talk to my husband! Definitely do not miss commuting to work! It gives me extra time in the morning to practice some yoga.
It is always a challenge to switch careers. Imposter syndrome is real! I feel like I have a lot to learn but not enough time. However, things get easier as you keep doing them!
---
Eager to launch your own non-clinical career?
---
How did your clinical background prepare you for this role? Which skills transferred?
A lot of them!!! The biggest ones are continuous learning, communication and empathy! Thinking from the user's perspective and personalizing their needs gives you an extra edge.
Other skills have transferred well to my current role, including:
Analytical skills
Time management
Thinking on my feet
Flexibility
Relationship-building
Roughly speaking, how are the hours and pay compared to patient care?
I am just starting out. So, to be honest, I had to take a pay cut.
However, unlike in the therapy world, the IT world has performance bonuses, higher raises each year, opportunity to climb the ladder and to make more much more quickly! In the long run, it pays more than the therapy world would for the same amount of experience.
What type of person do you think would do well in your role?
Anyone who is willing to learn and is good with frequent changes! Since technology keeps changing, that is the biggest thing you need when you are in the IT field, in my opinion.
Do you work remotely or onsite?
Remotely!! Thank God!
Did you read any books, take any courses, or do anything special overall to get you where you are today?
Yes! A lot of self-study, talking to people in the field, researching what's "in," and taking a coding bootcamp.
What is a typical career path for someone in your role?
Typically, a bachelor's or master's in computer science > internship > associate developer > senior developer > team manager/lead, and so on.
What is next for you? What are your high-level career aspirations?
For now, I'm focused on getting my bearings. I know good things will follow once I am an expert in my current field. 😉
What would you recommend to someone who is considering going into a role like yours? Do you have any special words of wisdom for the readers?
Everything is possible if you try! Failures and rejections are part of the process. The key is to be consistent in your efforts and don't give up!
I have a motto in life: If you want something badly enough, the universe will move mountains to get you that, provided you do your part with 101% dedication!
What would you like to change most in your profession, and why? How would you propose doing so?
Put "care" back in healthcare! I would like the ability to do my job without insurance telling me what to do. Unfortunately, it has become a money game.
Maybe more cash-based clinics will change this, but I know that's not feasible in all settings.
What career advice would you give yourself that you wish you had during school?
I would have conversations on realistic job salaries and growth potential in the therapy field.
Do you have any special advice for others who want to follow in your footsteps?
Just do it! You won't know if it works until you try. If you are here, you have already taken the first step! See it through!