This week, we are featuring a PT who has several non-clinical jobs. Not only does he serve as Program Director of RUNATOMY, he also teaches at a dental school and creates dental CEUs!
---
This post may contain affiliate links or codes. This won't increase your cost, but it helps keep TNCPT alive, and free of annoying ads! Thank you for your support. 🙂
What is your full name and title at your current job?
Justin Jellin, DPT
Program Director, RUNATOMY


Faculty, University of the Pacific Dugoni School of Dentistry Program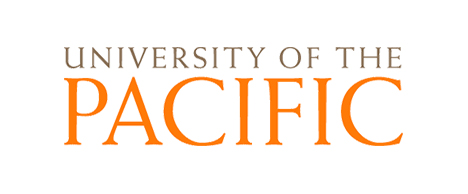 Where did you go to PT school, and what year did you graduate?
University of the Pacific, 2012
What did you do when you first finished school, and for how long?
I started seeing patients in the outpatient orthopedics setting and eventually focused on the sports/athletic population.
As a large number of my patients were injured runners, it led to the formation of a custom video running analysis clinic called RUNATOMY. Additionally, I took the role as clinic director and oversaw day-to-day operations at the practice.
What did you enjoy about your early roles? What didn't you enjoy?
I really enjoyed (and still do) starting new projects, programs, and initiatives in my early roles. Taking an idea from a conceptual state to fully operational energized me and it was rewarding to see results. Additionally, I liked the challenge of providing creative solutions to project roadblocks and obstacles.
Lastly, I found my interests to be outside of day-to-day operational tasks, although it is a very necessary aspect of organizational growth and success.
When (and why) did you decide to pursue non-clinical work?
I knew I had an interest in a non-clinical endeavor when I started guest lecturing and providing mentorship to students and colleagues.
I cold-called a local community college and volunteered to speak upon musculoskeletal injuries and common sports injuries during their anatomy class. Additionally, I volunteered to speak on the topic of running gait analysis at my former alma mater, and I also began providing community lectures for local running groups.
During that time, I had the opportunity to provide education and mentorship for physical therapists, students, and physical therapy aides. It was exciting to see students and professionals deliver better patient outcomes and professional services as a result of education and guidance.
What are you doing these days?
I consider myself semi-clinical. I continue to manage RUNATOMY's custom video running analysis, participate in business development, and see patients. I am considered RUNATOMY's program director.
I also teach at University of the Pacific's School of Dentistry. I teach the topics of musculoskeletal disorders and dental ergonomics.
So cool! What do you teach at a dental school??
The curriculum I teach focuses on common musculoskeletal disorders (MSDs) as they relate to dentistry, in addition to content on how students and practicing clinicians can avoid MSDs. (It's kind of crazy, but 55% of dentists retire early due to MSDs!)
I have had the opportunity to create inaugural curriculum, provide CEs, conduct faculty trainings, lead research on the effects of musculoskeletal disorders on dental students, and write journal articles.
I love how you have been able to cross professional boundaries by addressing a real issue in the dentistry world! Is this something you wish to continue doing?
Yes! In fact, a colleague and I recently started "Ergonomic Dental Consultants" to deliver a series of continuing education courses to practicing dental professionals (along with guest lecturing for faculty development curriculum at dental universities).
I love it! How long have you been teaching?
Four years.
How did you find your teaching job? Did you apply or find it through a connection?
The opportunity with University of the Pacific presented through my patient network. The university was looking for a physical therapist due to a knowledge gap among students surrounding musculoskeletal disorders and the high occurrence of MSDs among the student body. The patient put me in contact with the associate dean who was hiring for the role.
Did you do anything special to your resume and cover letter to land the job?
I actually didn't submit a resume or cover letter until later in the process. This was the beauty of being connected by a patient!
What was the interview like for the role?
Initially I volunteered to come speak with the associate dean to discuss their vision for the role and explore if there was an opportunity for me to contribute my background and experiences. After I was provided clarification of the function and specifics of the role, she asked for a brief recap of my resume/CV.
Some of the questions asked pertained to how much experience I had lecturing and giving presentations. I was also asked questions about my clinical focus as a PT.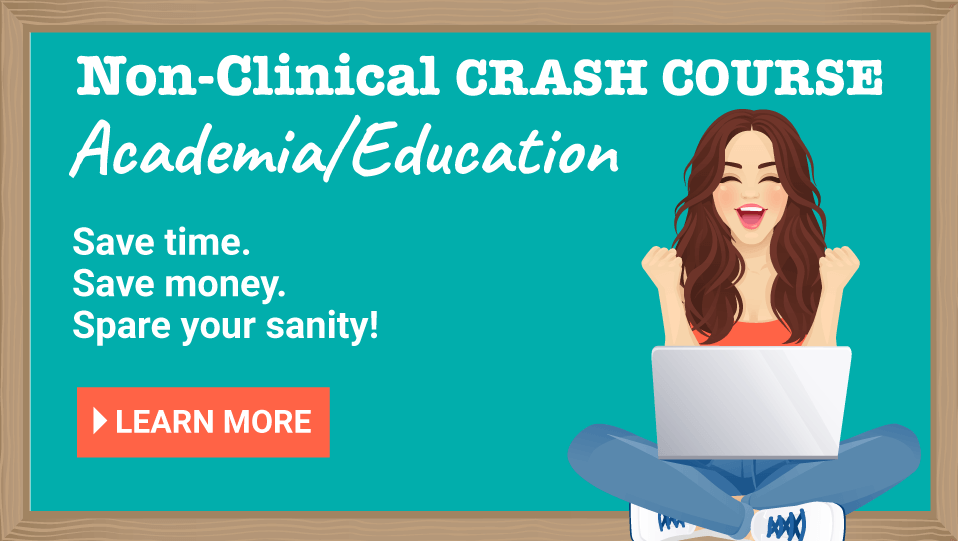 Did you get any special certifications or training along the way to help you get into your current role?
Some of the experiences that contributed to me landing a faculty appointment were guest lecturing and being a clinical instructor.
Can you tell us a bit about RUNATOMY?
RUNATOMY is a custom video running analysis program that complements clinical care delivered to runners in the PT setting. I started this business in January, 2015.
Where did you get the idea for RUNATOMY?
I saw so many runners in my daily practice that were either injured while running or thought they couldn't run due to risk of injury. After seeing patients being prevented from running, I wanted to create something that would help them get back to the sport they loved.
I first started by applying principles from continuing education I'd taken to my current patients, and I would invite them to participate in a free running gait analysis. In turn, these patients would provide feedback after their complimentary analysis.
Once I was confident in the clinical application, I put together a business plan, purchased needed equipment and trained my office administrators on RUNATOMY operations.
In order to market this new program, I initially reached out to all of my patients that were runners. Additionally, I wrote blogs about common running misconceptions, provided community lectures to local running groups, and had a presence at local running races.
In the growth of RUNATOMY I created a RUNATOMY Specialist training program and RUNATOMY Aide training program, which I still use to certify all RUNATOMY personnel.
WOW! That's great. And you also mentioned a new consulting business…do tell!
I launched Ergonomic Dental Consultants with a colleague in November, 2020. We provide continuing education courses for dental professionals (and possibly PTs in the near future).
Ergonomic Dental Consultants was started because of the knowledge gap among dentists surrounding musculoskeletal disorders and proper ergonomics. With so many dental professionals in pain or unable to work, many dentists and dental professionals are eager to learn how to prevent musculoskeletal disorders.
How have people reacted to your unconventional career path?
Most people I know have been supportive of my decision to pursue this route!
What's a typical day or week in the life like for you? What types of tasks and responsibilities fill your time?
In a typical work day, I am teaching at University of the Pacific, managing RUNATOMY, assisting in business growth of the practice, and seeing patients. It really depends on the week which of these roles takes up the most time.
What are some of the challenges of your role? What are the rewards?
Some of the challenges of my academic role are creating easy-to-comprehend curricular content. When I first started teaching, I would include lots of technical background information. Since then, I've learned to keep my lectures as direct and straightforward as possible.
Another challenge of teaching is keeping a captive audience engaged; nothing tells you your lecture is dry and boring like students working on other work during your class!
Some of the tricks I've learned have been to engage students with questions, include live demos, and add impactful stories to reinforce content.
Additional hardships similar to any large organization can include cutting through politics and red tape. The most rewarding aspect of my academic role is creating new curricular content and seeing it positively impact students' educational and professional decisions.
How do you think working as a PT prepared you for this role? Which skills transferred?
Skills as a PT/OT/SLP/A transfer well to an academic role similar to the one I've taken. As clinicians do patient education everyday, successful academics translate the skills of simple, concise, and clear explanations to larger audiences.
Taking complex concepts and making them easy to understand isn't easy, but it is critical to being a good teacher. Simply being a clinician and educating patients every day prepares you well for similar academic roles.
Do you work remotely or on-site?
I work both remotely and on-site. I usually come on-site for faculty meetings and lectures.
Does your organization hire PT, OT, or SLP professionals into non-clinical roles?
Check out University of the Pacific's website for job postings.
Did you read any books, take any courses, or do anything special overall to get you where you are today?
To prepare for lecturing to a large audience it is very helpful to hone your public speaking skills. Improvements as simple as removing "um" and "like" from your content makes didactic learning much smoother.
In the past, the University has had speaking coaches come in to give seminars and workshops for the faculty. I suggest starting with guest lecturing and/or getting feedback from a public speaking coach.
Editor's note: I have belonged to Toastmasters International (a non-profit public speaking organization with chapters across the globe) and it has been a GAME CHANGER for my comfort level with public speaking!
What is a typical career path for someone in your role?
Since this is the first role of its kind within the university, it's hard to say what a typical career path would be.
What is next for you? What do you want to do with your career long-term?
I am passionate about continuing to provide consumers with better rehabilitative outcomes. Additionally, delivering high-quality products with excellent customer experience excites me.
Whether it's through education or by providing better access to necessary care, I am enthusiastic to apply my background and skills to helping as many patients as possible.
What would you like to change most in your profession, and why? How would you propose doing so?
The general population doesn't always realize how much PTs/OTs/SLPs can help them. Our professions continue to improve their exposure to consumers but more work is needed.
We need to be proactive and advocate not only tp potential patients, but also to legislative bodies. We need to speak to the beneficial outcomes therapists provide. This results in better patient access for necessary treatments and improves patient outcomes with lower healthcare costs.
If you could give yourself one piece of career advice you wish you had during your PT school program, what would it be?
Keep your options open and don't get set on one area of practice. Explore all the various ways that you can use your degree. Don't limit yourself to outpatient or inpatient, and it's never too early to explore academia, industry, or other non-clinical opportunities.
---