This week's non-clinical spotlight features a physical therapist who works as a hybrid non-clinical entrepreneur and cash-based PT.
---
This post may contain affiliate links or codes. This won't increase your cost, but it helps keep TNCPT alive, and free of annoying ads! Thank you for your support. 🙂
What is your full name and title?
Douglas Adams PT, DPT, SCS, OCS, CSCS
CEO ACE Running (including RunDNA, a complete running treatment and training system for coaches and medical professionals)
Co-Founder Omega Project PT (a cash-based PT clinic that focuses on elite-level athletes)
What year did you graduate from PT school?
University of Delaware – January, 2009
What did you do when you first graduated, and for how long?
I went right into a sports residency with the University of Delaware. Then, I worked in outpatient orthopedics after I finished my residency.
At what point did you realize you wanted to go in a more non-traditional route?
I don't think I ever actually worked a 40 hour/week PT role. My residency involved a lot of diverse experiences, but despite the long days, I loved the schedule.
So, as soon as I went into outpatient orthopedics, I always had some portion of my time dedicated to non-clinical hours.
Did you immediately know you wanted to go the entrepreneurial route, or did you try other things?
I did know early on that I wanted to go the entrepreneurial route.
During PT school, I even began an MBA, but didn't have the business experience to take the most out of it at that time.
I started right after school doing triathlon coaching and running gait analysis, which laid the foundation for my other entrepreneurial endeavors.
When you decided to make this leap, did you get any judgment from peers? If so, how have you handled it?
In 2015, I started my education company, but it took awhile for me to make the full leap into being solely an entrepreneur.
I really felt that it was helpful that I hustled for a few years before I went totally on my own in 2018 opening a PT clinic. Luckily, I have a very supportive and understanding wife. Without your support network, success is very hard to achieve.
People have judged my decisions and my companies along the way, and it took me a little while to understand that you'll never be able to please everyone.
My clinic is cash-based, and not everyone understood why I was doing that.
It also took me a little while to realize that big dreams start with small steps and you don't have to start at the point you would like to achieve in the end.
What is Omega Project PT? How are you involved?
Omega Project PT is an out-of-network physical therapy clinic that specializes in treating endurance athletes and runners. We offer a series of nontraditional services including 3-D motion analysis (I designed a clinically based 3-D Motion Analysis system that is portable through the ACE Running company, which I discuss below), wellness, and coaching.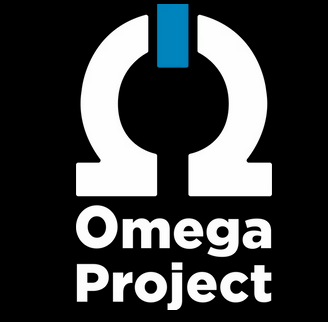 I co-founded Omega Project PT in September 2018, and this was my full leap into being self-employed.
What is the business, and what is your mission or your "why"?
Our mission is to help athletes who "can't stop, won't stop." To accomplish this, we provide the latest in rehabilitation and wellness services to simplify the complexity of running and deliver excellent results.
This is part of a larger mission of mine that I like to call "hundred, happy, healthy." I would like to change the way that medicine is done to focus on going beyond the absence of pain so that people can enjoy life and be at their best.
I would like to make it so that everyone lives to be 100 years old, and is happy and healthy when they get there. Runners and endurance athletes have very high injury rates, and I feel that my experience working with this population will help to exemplify ways that we can change how we think about healthcare.
What is ACE Running?
ACE Running is my other company, which provides a clear pathway to working with runners. We have built an ecosystem called RunDNA, which includes certified running gait analyst courses, a mobile application, and a 3D Motion Analysis device.

This is the only system for working with runners that provides a way to personalize programs for repeatable excellent results.
We have been lucky to team up with the military and are creating cutting-edge platforms that we are sharing with our network of running specialists.
What is your daily life like these days as an entrepreneur?
Right now I am sitting on my bike replying to this email in the middle of the day. I started my day with a patient at 5:30 this morning, and I will end tonight somewhere around 9:30 PM. I did the same thing yesterday, and have this type of schedule at least four days a week.
Between training, teaching, and other business activities, it would not be a stretch to say that I have worked seven days a week for the past three years.
Each day is different, but I am so happy that I get to decide and prioritize how I spend my time. By no means are the hours easy, but I enjoy each and every part of it.
Do you still treat patients? If so, how often, and in which setting(s)?
Currently I do around 15 hours of patient care each week at Omega Project. We have been able to develop a great team at Omega that we can work in a collaborative environment that gives me some more time to do some of my other duties!
I spend another 35-40 hours per week working on ACE Running items. We have a large 3D Running study underway with the military that takes a lot of my time.
What have been some of the challenges and rewards of your path?
The challenges are the rewards!
Each time I learn something new, I get a feeling of great enjoyment and pride. I don't drive a fancy car, and financial security is an ongoing pursuit.
Doing what I love and my new found freedom to decide how I spend my time are the biggest rewards I could ask for. Work-life balance is always a constant focus of mine, and one of my mentors spoke about work life balance as a juggling act.
Don't get down on yourself if you drop a ball once in a while, just make sure it's not too precious of a ball and that you're not always dropping the same ball.
Have you read any books, listened to any podcasts, or taken any courses you recommend to do something similar to what you're doing?
I read two to three books each month, and I think personal development is huge for entrepreneurs. Simon Sinek's "Start With Why*" is a great place to start. Look for book recommendations from colleagues—and even look inside of the books that you are already reading/enjoying—and you will have a never-ending reading list.
Do you employ any non-clinical PTs, OTs, or SLPs in your organization?
Most of my employees have non-clinical roles as part of their regular schedule. The main instructor for our Certified Running Gait Analyst has full time employment as a non-clinical PT in a management role.
How should people get in touch to express interest? And what skillsets are you looking for?
Marketing and business operations are skills that I look for constantly. Just like when I interview a patient about their symptoms, I want someone to "show me."
A patient will demonstrate what causes their symptoms and an employee must show me how their skills make a difference.
Do you have any special advice for aspiring entrepreneurs?
Don't wait! Being an entrepreneur does not have to mean you are completely self employed. Be willing to get started, and always learn from your failures.
You should fail fast and small, but if you can figure out how to not repeat the same failures then you will have great success.
If you see a problem, try to figure out a simple but effective solution that people can get behind.
Can you tell us a bit more about being in the continuing education space?
Continuing education has been a great space for me. The advice I consistently give for people looking to get started in education is to find a niche and build an audience.
There are some great education companies that provide a wide arrange of courses. To stand out when you are getting started, you need to get yourself out there and known.
Start providing valuable information, and if people respond, then you can group information into a meaningful course. Courses take a LONG time to create, so do your market research and see what people are interested in! Also, get people's email addresses to be able to reach your audience when you do get a course.
---
Want to build a PT side gig? Check out these ideas to earn some money on the side!