Do you love matchmaking? Are you well-connected, with excellent communication skills? If so, you might make an excellent healthcare recruiter!
This post may contain affiliate links or codes. This won't increase your cost, but it helps keep TNCPT alive, and free of annoying ads! Thank you for your support. 🙂
What is a healthcare recruiter?
A healthcare recruiter works on behalf of a clinic, hospital, or other health organization, searching for suitable candidates to fill a job role (or roles).
Other names for a recruiter might include (depending on your specific role):
Headhunter
Workforce solutions advisor
Hiring manager
Staffing manager or specialist
Therapy recruiter
Travel therapist recruiter
What are some of the roles and responsibilities of a healthcare recruiter?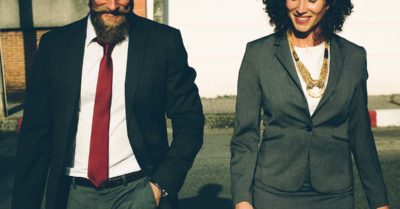 There are many responsibilities for recruiters, mainly depending on how entry-level or experienced the role. Here a few responsibilities:
Creating and maintaining a job candidate pipeline. This means you'd keep an organized system, which is usually called an applicant tracking system (ATS), up to date with candidates' availability, contact info, and job preferences.
Negotiating contracts. If you work independently, you'll frequently be working out your recruiting terms by negotiating contracts with employers.
Performing job description intakes. You'll speak with the hiring managers at healthcare facilities, and you'll work with them to develop job listings and descriptions that accurately reflect the roles you're working to fill.
Screening and interviewing job candidates. When candidates apply for the role, recruiters do initial screening of resumes/cover letters, as well as perform phone interviews.
What does a successful recruiter look like?
Successful recruiters are:
Able to build rapport easily – Recruiters spend a lot of time on the phone, forming relationships with both employers and job seekers.
OK with saying "no" and being told "no" – At the end of the day, you can't make everyone happy. You will sometimes have to tell a candidate they don't have the right experience, and you might have to let down employers who were hoping you could help them fill a specific role.
Tenacious – Most recruiting roles are at least partially compensated on commission-based rates. This means you may or may not get a base salary, but the majority of what you earn is solely based on making placements. Some roles are strictly commission-only, which is why you might hear the expression "you eat what you kill as a recruiter." If you're the type who needs a consistent paycheck where you know you'll get the same amount each month, recruiting might not be for you.
Persuasive – You're selling jobs to candidates, and you're selling candidates to managers. Recruiting has a sales element to it, which is why many successful recruiters wind up moving into sales roles down the line.
Self-motivated – Your income typically comes from successful placements, but nobody is holding a gun to your head and forcing you to actively recruit. You must be a self-starter to succeed in recruiting.
Organized – You'll be keeping track of LOTS of people in the role. Keen organizational skills are a must!
Excellent with time-management and multi-tasking – You'll be busy and scattered in this role, so it's best for people who thrive in multi-tasking roles.
What does a day in the life of a healthcare recruiter look like?
There are many types of recruiters, but we'll talk about healthcare recruiting, assuming that you'd wind up placing therapy professionals into healthcare roles.
Here are some of the tasks you might perform in a day:
Much of a recruiter's day is spent on the phone or sending emails. You might be negotiating your own recruiting terms with new clients (if you're independent), or you might be reviewing terms for clients you're helping.
You'll spend some time over phone and email to determine what the clients want, and you'll reach out to your contacts to see if anyone would make a good fit.
The pros of being a healthcare recruiter include
Flexibility. So much of your job requires calling and emailing, you can often duck out for appointments and errands. You won't be chained to your desk, so long lunches are common in the recruiting world.
High earning potential. Recruiting can be quite lucrative if you're good at it.
Variety. You'll always be meeting new people and staffing new positions. If you're the type who builds rapport easily, you'll love the experience of connecting with new people every day.
Work from home. Depending on the company, you might be able to have a remote (or partial-remote role).
The cons of being a healthcare recruiter include
"You eat what you kill." Much of your income relies on your ability to keep clients happy by successfully placing good candidates into their roles. If you're good at it, you'll do very well financially, likely earning much more than you would as a therapist. However, if you're not so good, you might take a major pay cut from your therapy salary. As a recruiter, you must be comfortable working with quotas or commissions.
Working nights and weekend hours. The more time-sensitive your role, the more you will need to work on nights and weekends. Some candidates will accept jobs quickly, while others need gentle prodding or night/weekend calls. You may even field the occasional call on vacations!
Disappointments. If you've been courting a new hire for weeks, and he interviews at the clinic with flying colors, it can be a shock and disappointment when he isn't hired. Candidates back out and employers change their minds, which can be hugely frustrating if you're the type to be very invested in your work.
Where you can go – career paths for the healthcare recruiter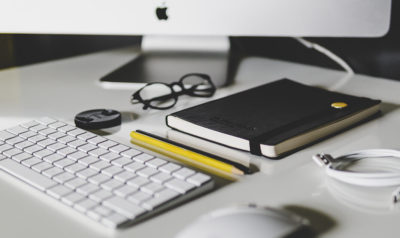 Recruiters have pretty incredible options, in terms of career paths and opportunities to climb that career ladder.
Here are just a few:
Healthcare recruiter → recruiter in another industry
Healthcare recruiter → sales representative → sales manager → director of sales
Healthcare recruiter → recruiting lead/manger → director of talent acquisition
How to become a recruiter
Before you do anything else, you'll need to decide whether you're going solo or joining a company.
If you're going solo, you'll won't need to worry about your resume or cover letter, but you will need some in-depth legal counsel to help you craft proper recruiting contracts.
Assuming you're looking to land a recruiter role at an established healthcare staffing company, here are some steps to take:
1. Establish what you have to offer.
Going from clinical care to recruiting is truly a career change, so you need to identify your transferrable skills, and then prepare to sell yourself as a better solution than other candidates.
Things the help your case:
Industry experience – If you've worked as a clinician, you're already lands ahead of recruiters who are new to the world of healthcare. The longer you've treated, the better, and the more specific your experience, the better. For example, if you've done travel physical therapy to pay off physical therapy debt, you'll be an excellent pick for a travel therapy staffing role.
A wide network of contacts – If you've worked in contract or travel roles, you'll know more clinicians, which makes you more appealing.
Experience meeting quotas – While productivity can be frustrating when it competes with patient care, if you find that you naturally excel at meeting goals and quotas, this will help your case immensely. Be sure to list it on your resume and mention it in your cover letter.
A sales, marketing, or customer service background – Remember, your patient care experience can be spun as customer service 🙂
Knowledge of industry jargon – The fact that you've worked in the clinic, alongside those you intend to help place in jobs, gives you immense leverage in a recruiting role. Be ready to explain this in your resume and cover letter.
Strong time-management, organizational, and people skills – Again, you can spin many facets of your clinical experience to highlight these skills!
Psst…be sure to do some research on what ATSs, pipelines, and KPIs are, as well as how those terms will impact your performance.
2. Adapt your resume for recruiting jobs
It's all about making that non-clinical resume ideal for recruiting roles. Make sure to use the right keywords and highlight the right experiences in your resume.
Recruiter-friendly keywords/keyphrases to include in your resume include:
Compile candidates
Network
Organize/streamline
Communicate
Exceed target/quota
Manage patient load
Establish and nurture relationships
Try to chop out anything overly specialized from your resume in the way of continuing education or complex treatments/patient populations. Instead, replace that resume real estate with information regarding any roles you played in the hiring or interview process at your clinical roles. Did you sit on an interview panel? Include it. Screen resumes? Include it! Did you always exceed quotas or create new relationships with referral sources? Include it!
Non-clinical hiring managers and recruiters won't recognize your clinical jargon on your resume, but they'll recognize the names of healthcare professionals. If you're applying for a role where you'd staff traveling RNs, be sure to mention how you've collaborated with RNs in your clinical roles.
Let's do some surgery on your resume, assuming you're going for a role where you would staff travel PT, OT, and SLP professionals:
Anderson Rehab Hospital – Lead PT – 10/2012 – 11/2013
Cultivated relationships with case managers, MDs, RNs, OTs, and SLPs by organizing annual rehab potluck. (Keep this: it shows you can work well in a multidisciplinary team.)
Coordinated seamless scheduling of acute care physical therapists on weekends and holidays. (Keep this: it shows you're organized.)
Exceeded stringent productivity expectations by collaborating with OTs by dovetailing appropriate treatments. (Keep this: it shows you're able to work within quotas.)
Utilized Epley's Maneuver for challenging BPPV cases. (Cut this: It won't mean anything to the hiring manager.)
As you can see, your patient care section will shrink significantly. That's OK. You'll want to fill that space with your recruiting experience.
3. Tweak your cover letter for healthcare recruiter jobs and start applying
The ideal recruiter resume will acknowledge the pain points of the hiring manager and explain why you're the right solution for the problem of this pesky empty desk!
Ensure that you mention why you're looking to change careers. Be honest, transparent, and optimistic about this career move. Don't sound like a victim.
Explain why you'll thrive in a role where you're constantly meeting new people, building relationships with them, and demonstrating exceptional customer service. Note that you enjoy the challenge of landing placements, and will take joy in the processes of education and negotiation.
4. Be sure to try unconventional ways of reaching out (and consider unconventional roles)
Post your resume on Indeed
Reach out to representatives and recruiters at staffing companies via LinkedIn
5. Kick booty on your recruiting interview
As noted above, it takes a special type of person to thrive in a recruiting role. You'll want to be confident, convincing, attentive to detail, personable, and able to quickly build rapport. One way to do this is to ask compelling questions during the interview. Here are a few suggestions:
What has made your top-performing recruiters most successful in this role?
What are some of the pain points of the department, and how do you see my clinical background and connections helping with those pain points?
How is success measured in this role?
Here's a great cautionary tale of bombing a healthcare recruiter interview. Don't make these mistakes in yours!
Additional education needed
There's no additional education needed to be a recruiter! In fact, even if you don't pass the NPTE, you can still be a recruiter.
What is the average healthcare recruiter salary?
As noted above, healthcare recruiters' salaries are all over the map. If you're good, you'll make lots of money. If not, you probably won't make as much.
You can expect to make anywhere from about 45k-120k+ per year as a healthcare recruiter, depending on your contract rates, the pay your candidates tend tend to make, and the type of roles you recruit for.
You'll make more when you hire for higher-paying roles, so you'd want to work to place travel physical therapists, rather than full-time CNAs.
Where to find healthcare recruiter jobs
Join my free email list or enroll in Non-Clinical 101. NC101 alumni always get first dibs at jobs I find, but then they go to the general email list 🙂
Other great places to look are Indeed, LinkedIn, and Glassdoor.
---
Bonus: picking the brains of staffing industry experts!!
I was able to score phone interviews with two hiring experts in the healthcare recruiting world. They were willing to share words of wisdom with me in this article.
Amie Nangle, PT, DPT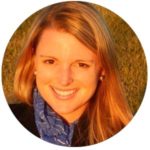 While Amie is not formally a recruiter, she is directly responsible for hiring members onto the teams she manages at Encompass.
Amie started out as a treating PT, but wanted more financial upside to her career.
After teaching, blogging, and even trying telehealth, she landed a role as Specialty Program Manager at Encompass Health, and eventually moved into the role of Director of Specialty Programs. Her role is to oversee Specialty Program Managers (non-clinical PTs and RNs who oversee Encompass, staff and manage clinical and non-clinical PTs, OTs, and SLPs in Encompass' post-surgical programs).
Amie's recommendations:
"Use LinkedIn and indeed to find roles; that's where they're most frequently posted."
"On your resume and cover letter, convey the fact that you're growth-oriented and looking for a new challenge."
"Don't rule out other business development roles, such program manager, care coordinator, and clinical/intake liaison."
My questions for Amie:
What would you tell someone who wants to go for a recruiter role in a large organization? A small one?
Since I am not a formal recruiter, I cannot say for sure, but for anyone looking to get out of a clinical role I'd recommend constantly networking. Utilize LinkedIn, your community contacts, your local APTA chapters, and really any venue where you can professionally network.
The more people you talk to, the more likelihood you will find a new position that fits.
Is recruiting a good role for PTs, OTs, and SLP professionals?
Sure! We therapy professionals typically like to talk to people and motivate them to do things as healthcare professionals, so why not bring people to new roles!
What can someone put on their resume or cover letter to stand out as an applicant for a recruiter role?
I would just recommend staying away from listing too much clinical experience. Instead, note areas where you've been able to use your business mindset and skills.
Have you brought people into your practice through your own network? What have you done for the business you are currently working for, regarding growth or increasing customers? What have you done on the side to show you have experience in this area?
In what ways will recruiting be similar and different from a traditional patient care job?
Like Meredith mentioned, you will be on the computer and phone much more than you were when you were treating patients.
You will not be spending days with patients; instead, you'll be emailing, talking on the phone, networking on LinkedIn, etc.
---
Timothy Lynott
Senior Director – Health Services Division of The Execu|Search Group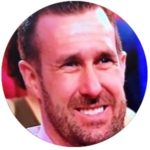 Timothy has been in staffing for five years, and he started out as a healthcare recruiter, and has now moved into a sales role with Execu|Search, where he builds contracts and relationships with travel therapy employers.
He was pre-PT at San Diego State University, and originally wanted to be a PT. He has always loved PTs, but found his true passion on the business side and wound up becoming a recruiter.
He now works with The Execu|Search group: a staffing company that is expanding in therapy and nursing talent placement etc. He oversees the business development team for travel therapy.
Timothy's recommendations:
"Consider building your own role. That's what the OT at Execu|Search did. Her experience sets her apart, and she's very valuable to the company."
"Look ahead to recognize where your talents lie. Lots of digital health companies are looking for recruiters, consultants, and other non-clinical roles. Therapy professionals would be great in those!"
My questions for Timothy:
As a recruiter, do you ever consider PTs for non-clinical roles?
Yes we do. We work with a utilization management company that works alongside outpatient networks. These networks require therapists on staff to do non-clinical documentation review work.
We also see a lot of therapy professionals going into roles at digital health companies.
Do you have any therapists on your staff at Execu|Search, and if so, what are their roles?
Yes, we do! We have an OT on staff, and she was able to carve out her own role here. Her title is Director of Clinical Services, and she nurtures new grads in new cities and new roles. She offers them support with:
Documentation
Building caseloads
Creating treatment plans
Mindy started out treating patients, and moved into university outreach and support for new clinicians. She helps both new grads and universities so that the universities understand what market trends for clinicians.
Editor's note: I'm going to try to spotlight Mindy soon! And her role sure sounds like Christine Minnix! Read her spotlight here!
If people are interested in creating their own non-clinical roles like the OT you mentioned, how would they do it?
You can start by calling and connecting with staffing firms via LinkedIn. If you're a senior level therapist, it's worth reaching out to mid-sized staffing agencies directly to see if they can use a Director of Clinical Services. Get on companies' mailing lists so you have first shots at jobs that require clinical backgrounds.
Is recruiting a good non-clinical job for PTs, OTs, and SLPs?
Absolutely. It's definitely competitive line of work, but if you go in with knowledge and can relate with therapists on emotional and professional level–meaning you know what they're looking for, know how to talk to them, what type of therapists they want in a school/hospital, understand productivity/documentation–it goes a long way.
What is the best way for clinicians to land roles as recruiters?
Start networking. Reach out directly and explain why you're looking for a role in recruiting. Mention your experience and the fact that you're looking for a challenging new role. Mention that you want to help a staffing firm that helps lots of new grads and therapists, as that's where your background and knowledge will be most knowledgeable.
Clinicians are an integral part to staffing firms and their growth, so don't be afraid of reaching out!
---
Recruiting/talent acquisition is just one of the 25 non-clinical career paths we explore in Non-Clinical 101. I created NC101 to help you skip the confusion and overwhelm so you can land the job you want!